'ArtWanted' is now 'RebusArt', the selection process and characteristics of the artwork chosen remain. Read below for more details.
Get featured at RebusArt with your projects rendered at RebusFarm
We're always looking for 3D work which was rendered at RebusFarm to do a 3D artist feature in our advertising campaigns - fully credited of course.
Send us your work via the submission form. If chosen, your image will be shown on our RebusArt Gallery and shared on our social media channels. As a chosen one you will get 100 RenderPoints worth USD 99.34 to explore our massive computing power.
By chance, you'll get an interview on top, which will be shared on our blog and on several CG-related partner social media pages. In that case, you will get a total of 250 RenderPoints worth USD 248.35 to use our service.
Please understand, that we cannot use every single entry for our 3D artist feature. In the case of usage, our team will contact you.
RebusFarm on Social Media: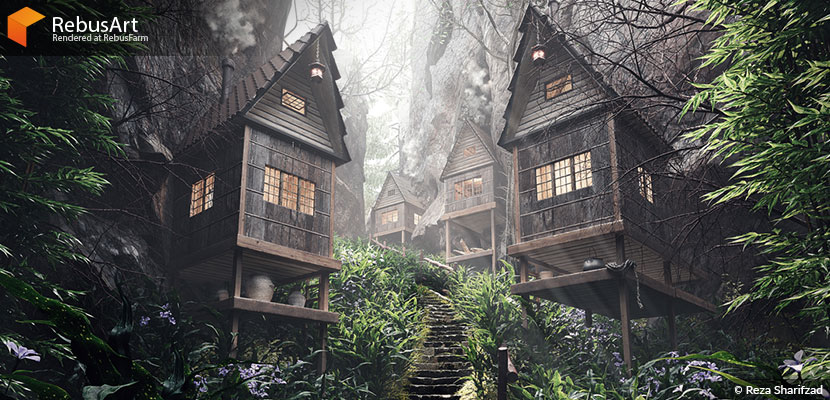 Latest Interview | Reza Sharifzadeh
The arrival of the new year brings some change to our 'ArtWanted' campaign, though mostly in name: going forward, we aim to highlight the wonderful work of our community under the moniker 'RebusArt'. Make no mistake though, art is still very much wanted! We hope you continue to submit your images and scenes, so we can share just a tiny amount of the great content that is produced at our render farm every day. Leading by example in January 2023 is Reza Sharifzadeh, who sent us a beautiful and whimsical landscape lined with 'Mountain Cottages'.
Join us on our journey as venture deep into the woods and explore the undergrowth of the artist's mind!
---
---