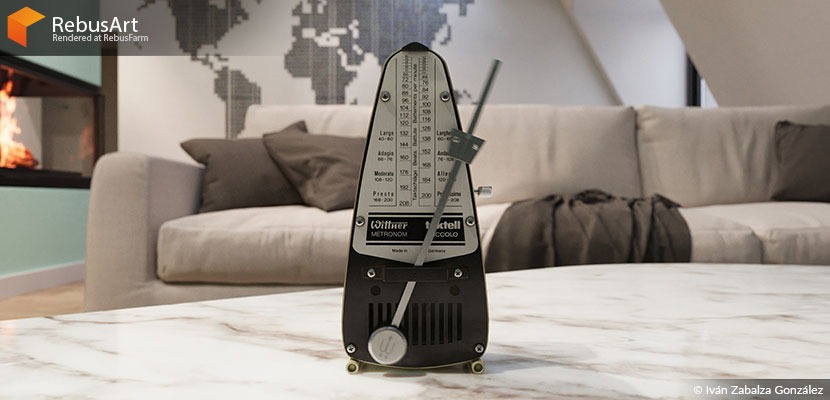 Given the fast pace of the world today, we at the Rebus render farm believe it more important than ever to not only remember the past, but learn from it. When Iván Zabalza Gonzáles first fell in love with 3D, MS-DOS was the predominant operating system, and the industry was still in its infancy. Throughout his career, he has witnessed the rapid evolution of markets and technologies, and evolved with it. Today, Iván shares his experience as a prolific trainer and consultant, empowering the artists of tomorrow all over the world.
In our interview, Iván talks about the joys of teaching, his travels as an instructor, and the future of 3D.
Hi Iván, thanks for joining us! To start things off, please introduce yourself to our readers!
Hello there, my name is Iván Zabalza González, I am 53 years old and I am from Pamplona, a small city in Northern Spain, close to the French border.
Do you recall when and how you first consciously encountered CGI?
Yes, I got started all the way back in 1995 with 3D Studio, a DOS-based 3D modeling tool from Autodesk and precursor to 3ds Max. Experiencing the joys and possibilities of creation for the first time made me feel like a god. Seeing an idea in your head visualized on the screen – it was love at first sight!
When and why did you then decide to pursuit a professional career as a 3D artist?
Having learned the software by myself, I began receiving job offers in 1998. At the time, no one was working professionally in 3D, so these services were in high demand, with multiple companies requesting my expertise. In no time, I was earning more money doing CGI than at my regular job, and I eventually decided to fully dedicate myself to this line of work.
What training or education do you have?
I learned how to program CNC machines, which are computer-controlled devices used in manufacturing. In terms of 3D, I am entirely self-taught. Right now, I am enrolled at university studying history, which is one of my hobbies.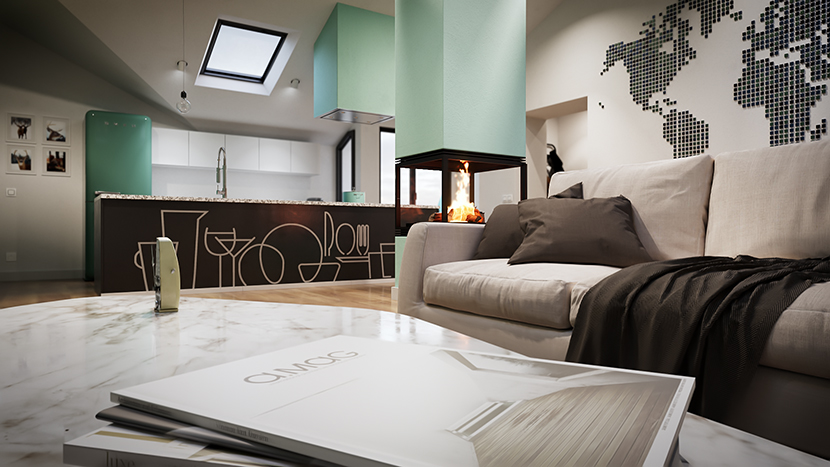 Inconspicuously sitting on the table of the attic apartment, the metronome is quite literally the heartbeat of the 'Atikoa' animation.
You have a long and rich professional history in the CG industry. Can you briefly summarize your career up to this point?
Since 1998, I ran various 3D enterprises with over 25 employees in total, working in different sectors like marketing, architecture, engineering, and product design. Six years ago, I switched gears and started focusing on teaching, so that other people could benefit from my experience.
For this reason, you founded SeñaPaula. When and under what circumstances was the studio established?
I created this company in 2017 to help other businesses with 3D. It is named after my mother, who taught me the value of a job well done, among many other things.
What services do you offer?
I teach and advise other companies in all their CGI endeavors. We currently have a master class in which we teach software such as 3ds Max, Chaos Corona, Unreal Engine and After Effects. In addition to training, I help companies when they have a problem. Basically, I am Mr. Wolf from Pulp Fiction, only in 3D.
Who are your clients and target audiences?
Mostly Spanish speaking 3D artist and companies, although right now we also have students from countries such as China, Portugal, and the United States.
As CEO, what do your main responsibilities and daily tasks consist of?
I oversee all our trainings, coordinate the schedules of our teachers, and communicate with our clients. For the consulting work I do, I am in close contact with the companies and offer daily support and exchange, which is made a lot easier by remote software solutions such as AnyDesk.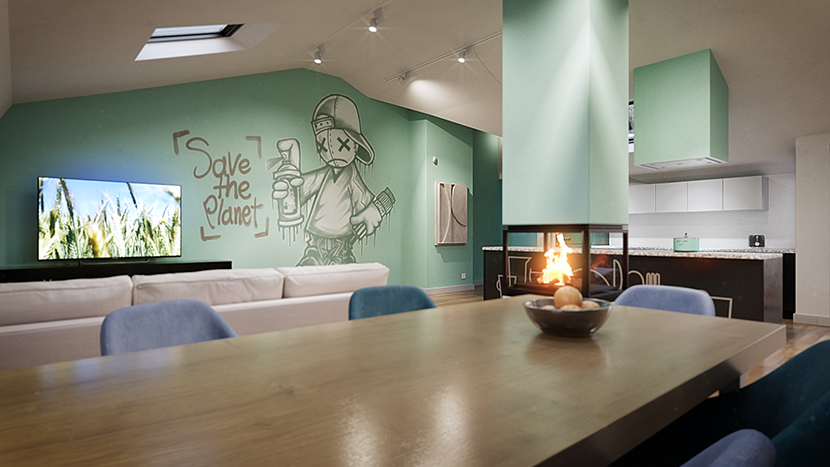 Despite its seemingly basic set-up, the animation is comprised of a lot of moving parts.
You are a prolific and certified instructor for 3D software, having travelled all over the world teaching courses and attending events as a public speaker. Is teaching something you have always been passionate about?
Yes, absolutely, teaching for me is my vocation as much as it is my job. I generally think it is crucial that people learn from the past. I also find it very satisfying to help others to develop their talents, especially when you receive positive feedback!   
What is your general approach to teaching in terms of didactics? How much did your personal experience as a student and self-taught artist influence and shape your methods?
My main goal is to convey my own passion for 3D to my students. To achieve this, I try to design every lesson to be as interactive as possible: instead of a hierarchical student-teacher-relationship, I aim to establish a sense of unity, to fully involve the students in the process. I believe that a good teacher is one who wants their student to become better than themself.
In your opinion, what makes for a good archviz scene?
Aside from the more obvious factors like good modeling, lighting, and composition, you need the right materials, and most importantly, good story-telling. On top of the technical skill, you also need a proper understanding of the more artistic aspects.
As a small appetizer, what basic, yet not-obvious tip would you give aspiring archviz artists?
You want to establish a solid foundation before applying yourself to the job. Proper training will save you so much potential grief in the future. Finding the right guidance can be overwhelming these days; my advice is to always look for certified trainings, as there is a reliable and high-quality standard attached to these.
Is there a specific design philosophy or architectural school of thought you adhere to?
I love Gaudi, I am a huge fan of his work. Although creating something in his spirit in 3D is as complicated as it gets.
Between your work as an instructor and consultant, do you still find time to involve yourself in 3D production these days?
No, I do not really do my own 3D productions anymore. I prefer to collab with other companies in their projects.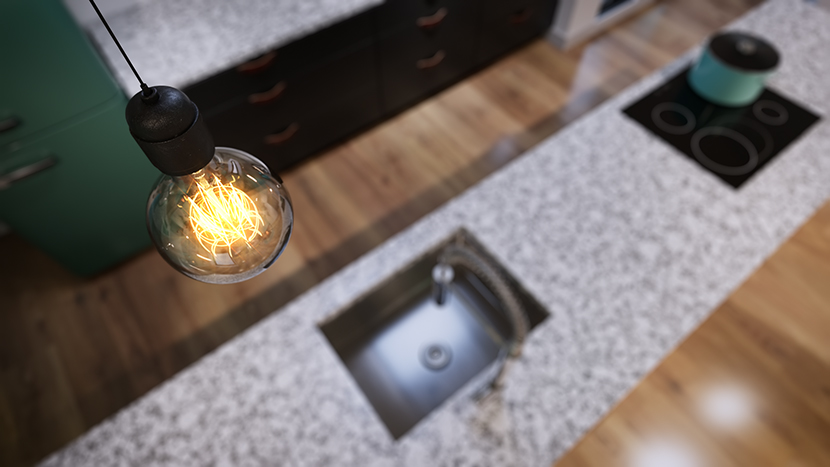 A brilliant idea: 'Atikoa' is a shining example how to elevate a simple story through unique presentation.
From your home country of Spain to Middle and Southern America, you have been very active in Spanish-speaking CG communities all over the world. Can you share some of your experience with the recent developments within these communities?
Sure! When I visited Bolivia, I found out that I was the first person to offer a certified 3D software course there. It is a very gorgeous country, but I had to change planes five times to get there. The day I left, five students saw me off at the airport, it was very heart-warming! I intent to keep the promise I made that day and come back sometime.
What role do you expect the Hispanosphere to play as part of the global CG industry going forward?
A very important one! A lot of Spanish speaking countries do not yet have large domestic markets or face other economic hardships, which is why a lot of talent leaves to work abroad. Considering this, Hispanics are already actively shaping the CG industry. As working conditions improve, I only expect their influence to grow further.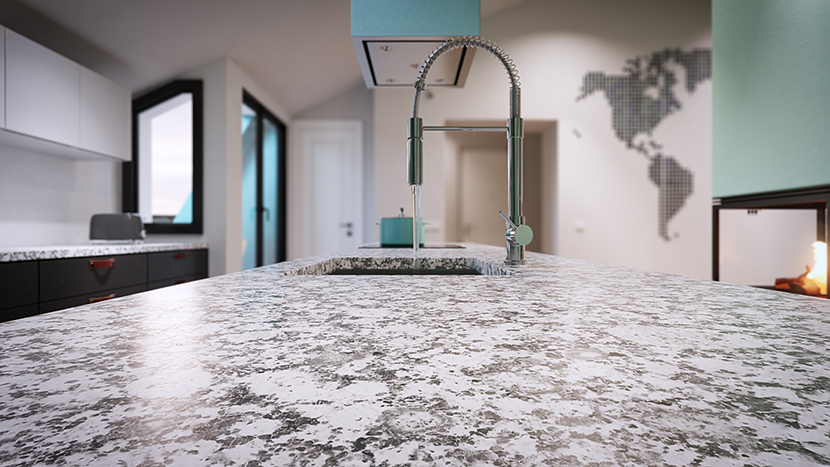 From fire to water: In more ways than one, 'Atikoa' includes many elements of Iván's master class.
Now let us talk about your submission in more detail, namely 'Atikoa', an attic interior animation you produced for one of your master classes. Can you first describe the circumstances that lead to the creation of this animation?
This project is the accompanying illustrated example for a course, the culmination of everything our students learned. I wanted to create an interior scene that contains all elements from the syllabus scene in motion. "Atikoa" is Basque for attic.
What parts of the animation were especially important to you, both from a design/visual as well as a technical point of view?
The most important aspect of the video is the metronome, because it provides the rhythm for the music (60 bpm), which in turn dictates the tempo and timing of the entire animation.
What were some of the challenges you had to overcome?
Synchronizing the animation to the audio was not easy. Sound, cameras, lights…everything follows the beat of the metronome. Still, I think the idea was good and well worth the effort.
How long did it take you to complete the project?
It took me about three months, which is the duration of the course. By itself, I probably could have completed the animation a lot faster, but I was teaching the course at the same time. Thanks to RebusFarm, at least the render time was short though!
Can you talk more about your use of colors, materials, cameras, lighting, and overall composition and highlight some of the educational features of the scene?
For the materials I used two color palettes: black and white and blue-green and orange. The cameras operate very slowly to the music. Very slow cameras to the rhythm of the music. More than specific minutiae of the scene, I wanted to once again highlight the importance of a good script, of telling a story. In this case, the story itself is simple: I am going to show you my living room and all things therein – running water, fire, a television that turns on, graffiti on the walls, and so on. All of this is set to the metronome and the music, which elevates the story by its presentation, by the way it is told.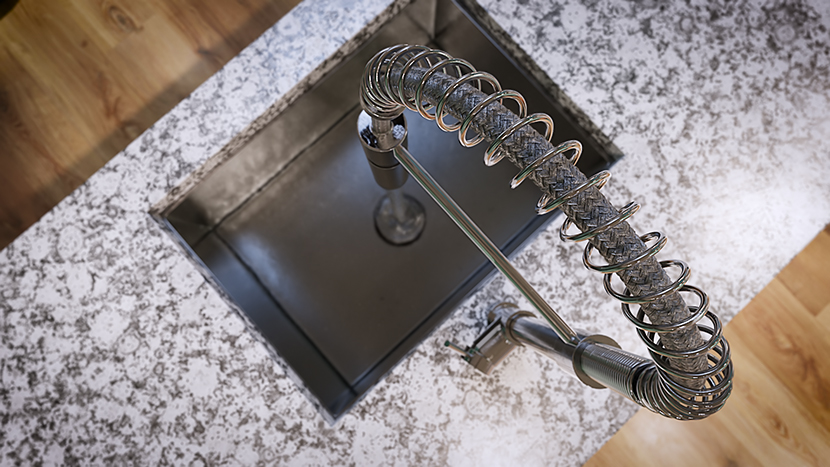 This overhead shot of the sink shows the intricate design of the faucet.
What software did you use to create this animation? Any plug-ins you found particularly helpful?
I used 3ds Max, Corona Renderer, Cosmos, Phoenix, After Effects, Photoshop and Neat Video.
What is one thing you have learned from this project that you can share with us?
This project reminded me of the importance of organization. The more complex a scene, the easier it is to lose track of its many individual components. Properly labeling and storing all pieces of information goes a long way in avoiding confusion when juggling all these different parts.
RebusFarm is a proud supporter of SeñaPaula. Can you talk a bit about your experience with our service and its importance for your trainings?
Render time is one of the most challenging parts of working in 3D, especially when animating. This is frustrating, because it is entirely dictated by hardware limitations. Thankfully, using a render farm allows everyone to test their scenes quickly and repeatedly, which makes for a dramatically improved workflow. With RebusFarm, instead of a week, we can have a final render within a single hour – it probably took me longer to download the files for the 'Atikoa' animation than it took to render the project!
In closing, is there anything else you want to say? Any present or upcoming projects you would like to mention?
I think that soon, static images will no longer be enough. Customers are looking for more immersive and interactive experiences, such as 3D animations and videos. All the more important to now learn the required skills to offer such services and increase your customer base. Plus, these kinds of jobs are usually well paid.
Regarding future plans, I am currently collaborating with a company on a real estate project, which will eventually result in a video as well. We are still working on the modeling and materials as of now, but as soon as that is taken care of and it is time for rendering, RebusFarm will come in. So, see you soon!
Iván, thank you so much for taking the time and all the best in the future!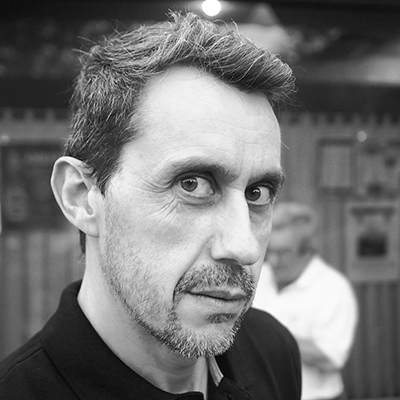 About the artist
A pioneer and industry veteran, Iván Zabalza González has been working with 3D since the time when the industry was still in its infancy. As a certified instructor and consultant, he has travelled most of the Spanish-speaking world, spreading his extensive experience and passion. Today, he continues to share his knowledge as a trainer and consultant through his company SeñaPaula.