Making-ofs | Learn and get inspired
In a world where it is sometimes hard to distinguish between reality and computer generated images, we are sure that you have also looked at images and asked yourself, how was this stunning piece of art created?
We want to give an answer to this question and also help you to learn and replicate what we and our artists show you.
We welcome you to our Making-of articles!
Get ready to find amazing work by amazing 3D artists, who walk you through the creation process of their 3D projects until the very last stage. Step by step, you will learn how the idea and concept were established and what tools and techniques they used to achieve the final result.
Learn about software, materials, modeling, texturing, composition, lighting, animation, rendering, post-production and much more, and get inspired for your next artwork.
Take a look at our 'Making-of Gallery' and click on your favorites projects to find out all the information about them.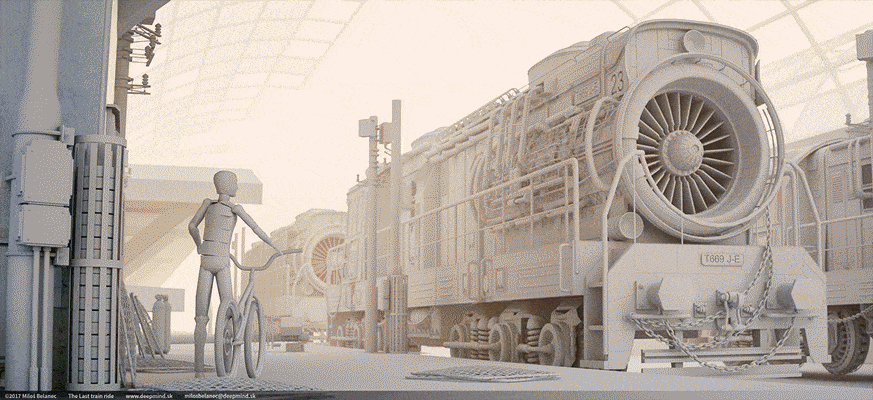 Process of 'The Last Train Ride' by Miloš Belanec
---
---