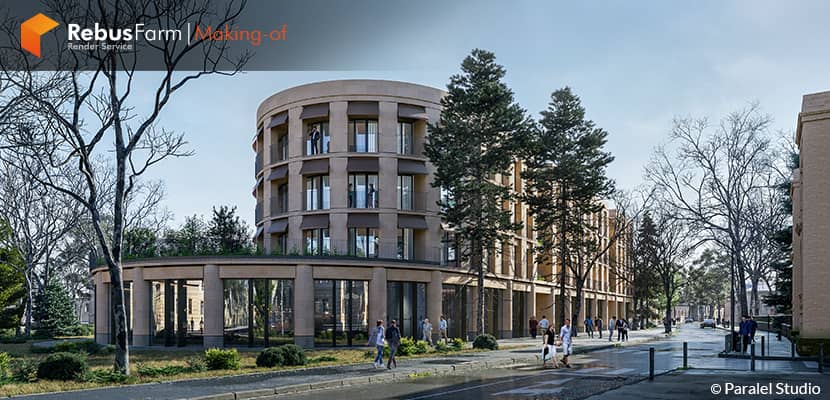 Paralel Studio team consists of passionate 3D artists who pay great attention to details in order to achieve high aesthetic and photorealistic results for their clients. In this article, they break down how do they approach their projects, especially the ones on which they have to model a large-scale 3d environment. Enjoy! 
About us.
We are a team of Architects who thinks that architecture must speak even before it'll be built. That is why we decided to concede our resources to that part of architectural projecting that is underrated but everyone wants to see it. Our studio was founded by two architects who have a long-standing experience in the field of visualization.


The Project.
The architects of this project are NS STUDIO, also founded in Tbilisi, Georgia. We have already experience working together on other projects, that's why our process is very optimized, while NS STUDIO is finishing its architectural part (Drawings, etc.), we are finishing renders.
But let's listen to the architects and what they told us about this project: "Project site is located in a historical district in Kutaisi, on the left bank of river Rioni. One of the main characteristics of this part of the city is its cultural diversity. At every stage of history, different architectural pieces are relevant and modern to their present time and have very well-arranged, distinctive architectural language.
In this district main architectural accent is on the cultural, administrative, or religious buildings, residential architecture is on the background, finished with local sand-color eklar stone, but it still has its authentic qualities.
Architectural intervention in this kind of environment needs a special approach. The main task, during working on the project development was that - the new residential building shouldn't dominate on the cultural architecture, spatially it should merge inherently with the surrounding and at the same time should confront modern architectural paradigm and standards."

You can also check the video below by Ellary Rose and explore Kutaisi, one of the oldest cities in the world, and feel the environment, architecture, and its general culture.

Modeling & Scene assets.
Now let's take a look at the project's actual location which was the best reference for the modeling process.
We had to make 3 Views, so we modeled almost all the surroundings.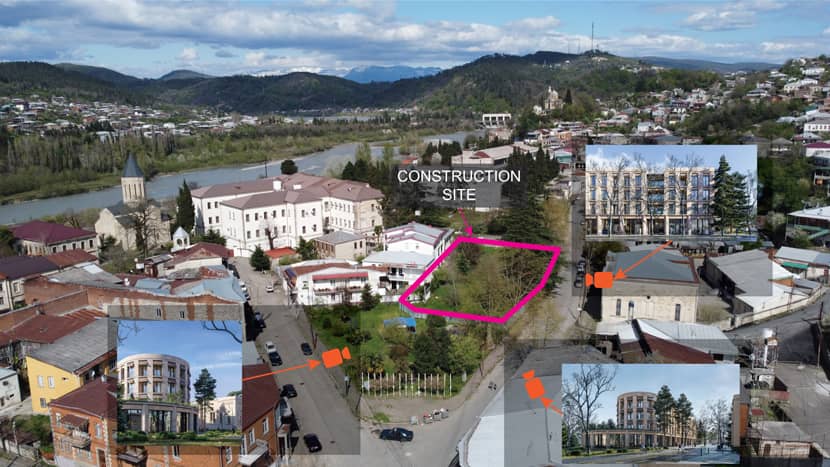 In most cases, we 3D Scan the environment with Drone and model the surroundings according to the 3D Model reference, but in this case, we had to refer to the images. In this example we have the iconic Synagogue of Kutaisi, which is actually on the other side of our building, so we modeled it according to the photos.



On the other hand, we have generic old 2-3 story buildings surrounding our construction site, so we used Quixel modular blocks to make a few variations of generic surrounding buildings which actually matter a lot. In the example provided below, you can see that generic buildings are out of focus but they make the rendered image looks better, and more familiar to the local area.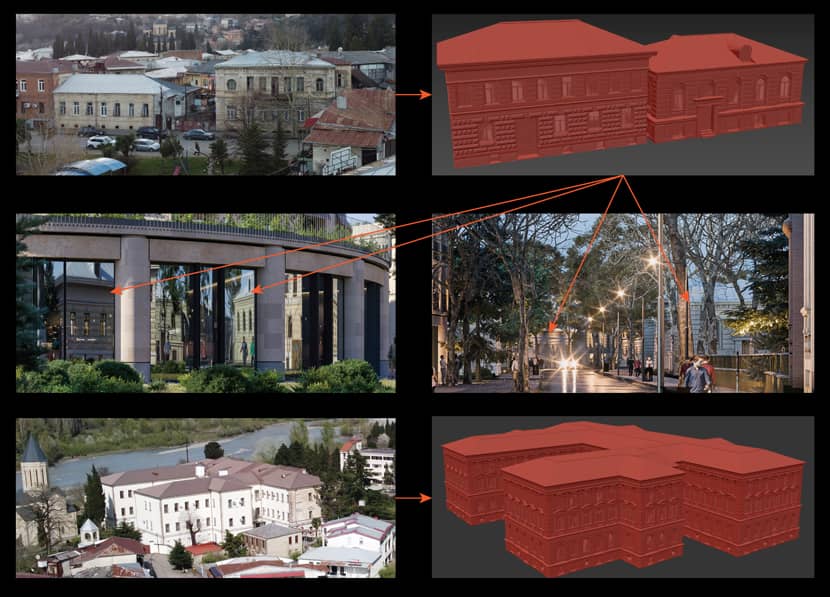 The main model of the building was remodeled in 3DS Max from the DWG plans which were provided by NS STUDIO. This process is really important for us as we strongly believe that a good picture must be fully controlled by the artists, starting from a detailed 3D model.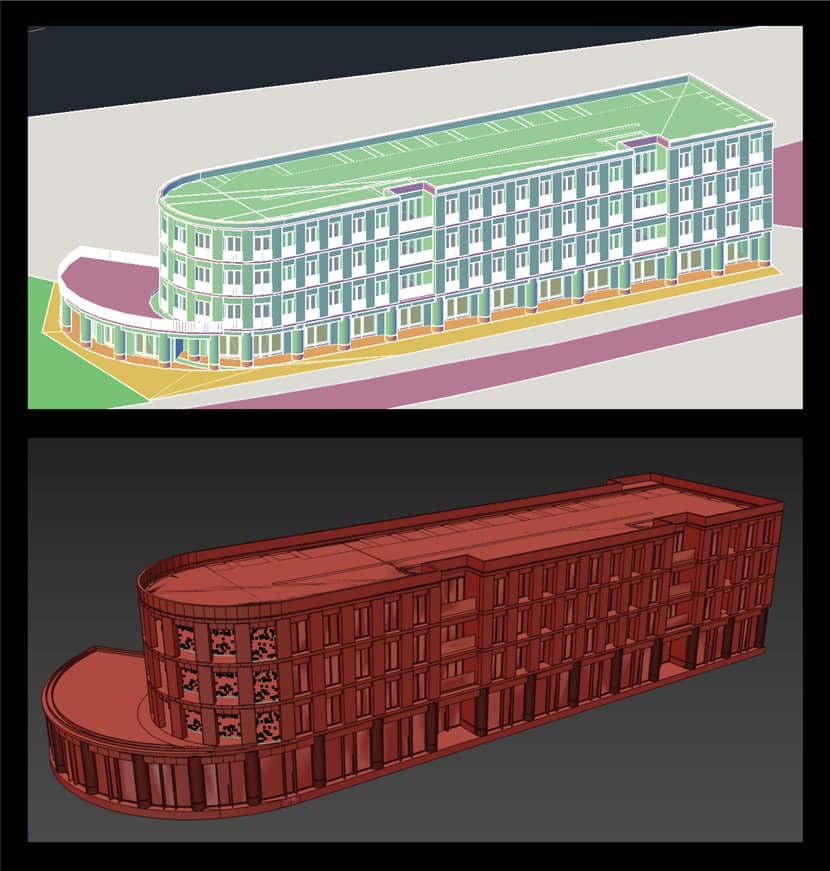 In some cases, the real environment is not good enough to take photos and photomontage/place the 3D model. For that reason, we model the environment with the principle of "How it will look like after Restoration". So, we look at other similar places which are already restored, and then we try to find similar assets. If there are not any we model them by ourselves. Our main sources are MaxTree and Quixel, two companies that can provide you with high-quality 3D models.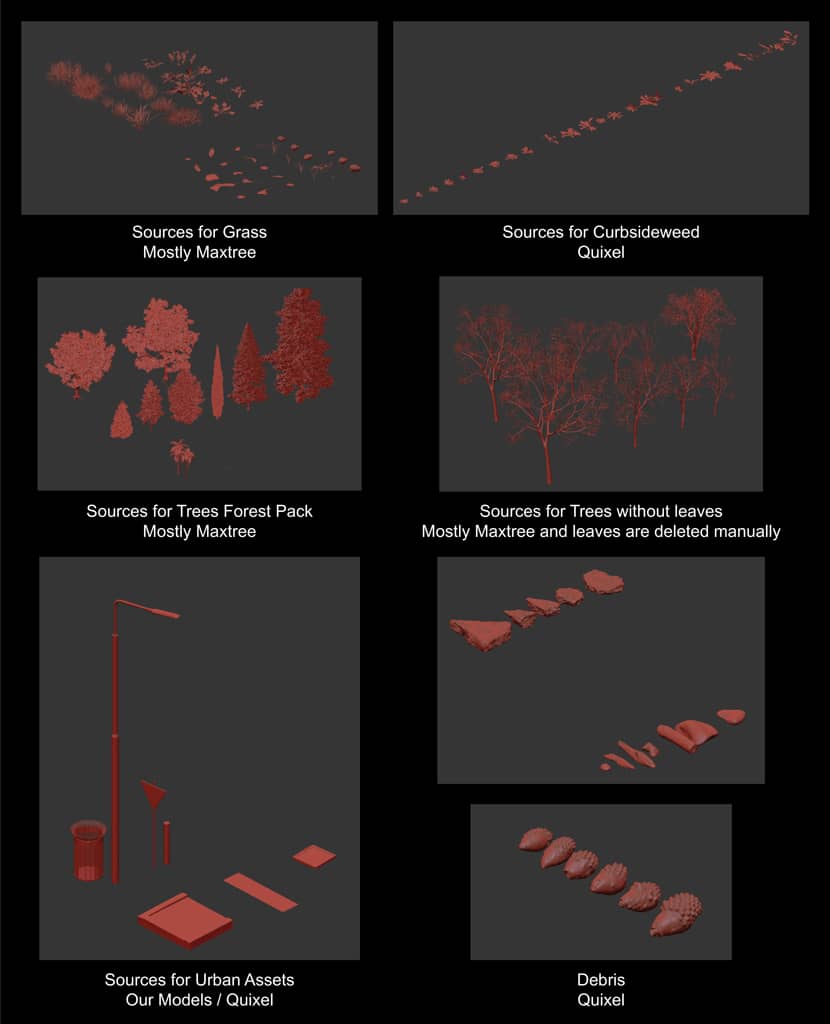 Lighting & Mood.
As this project is located in the old city of Kutaisi, we wanted to show the life tempo and coziness of that particular region during the day and the nice evenings. We paid attention not only to lighting and composition but to several details as well, such as the wet asphalt, ponds, decals, and scattered objects which also offer a big amount of influence on the general mood.
In most cases, for sunset and night scenes, we try to offer our clients an accurate lighting presentation for their building, similar to how it will look after its construction. Also, the environment was lit almost exactly as it is in real life.

For this shot above, the mood was selected from a rendered image by 'Helionic studio'. The mood was close enough to our desire and we thought that this project is a very good reference. It made us decide to make some surfaces look wet, something that actually gave our image additional interest.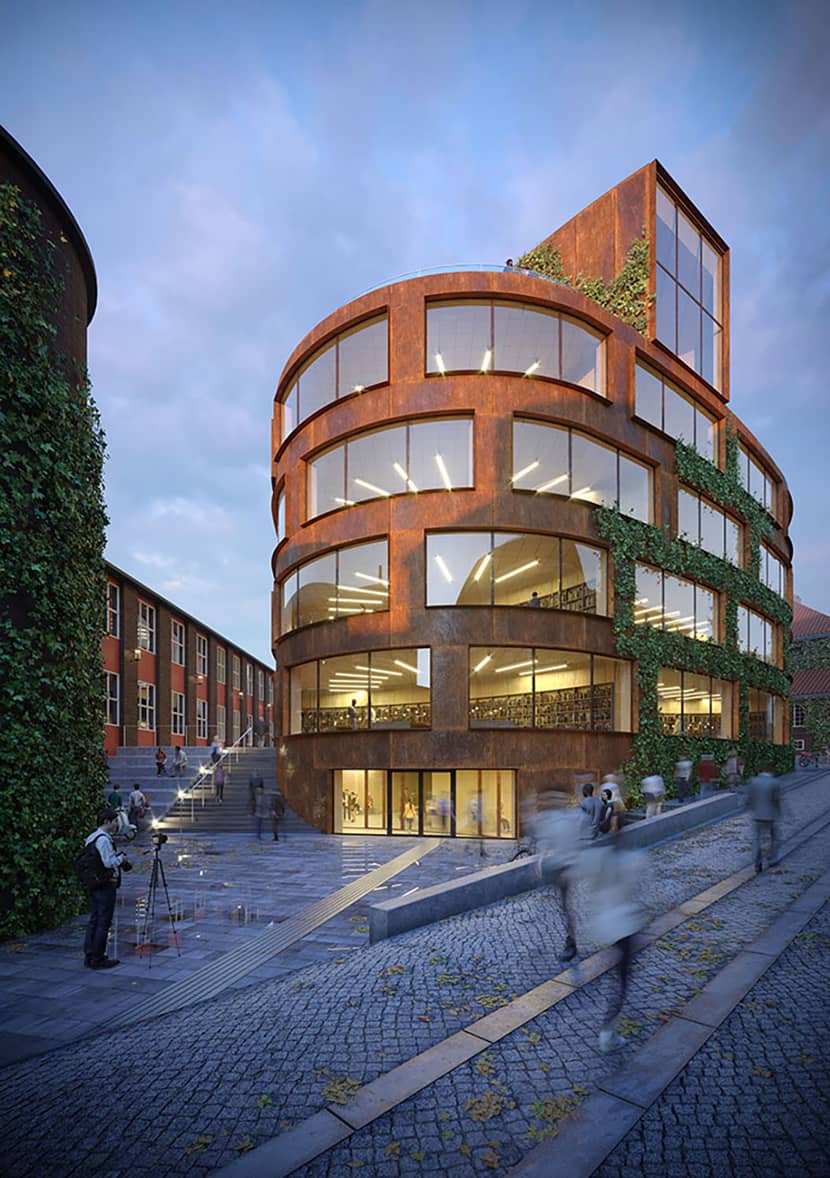 Materials.
The project would not be at this photorealistic level without good ground surface materials and assets as it takes almost 1/3 part of the image.
We created the asphalt material with corona distance lane painting, following a tutorial by Arch Viz Artist:


Wet effect reflection + ponds were done by a mix of noise and other corona distance maps as Corona 6 does not support decals. We added the decals in Corona Layered Material, with different UV channels on each material and different UVW map modifiers on the geometry. In this way, we could achieve the same result as the maps had been applied with the decal helpers.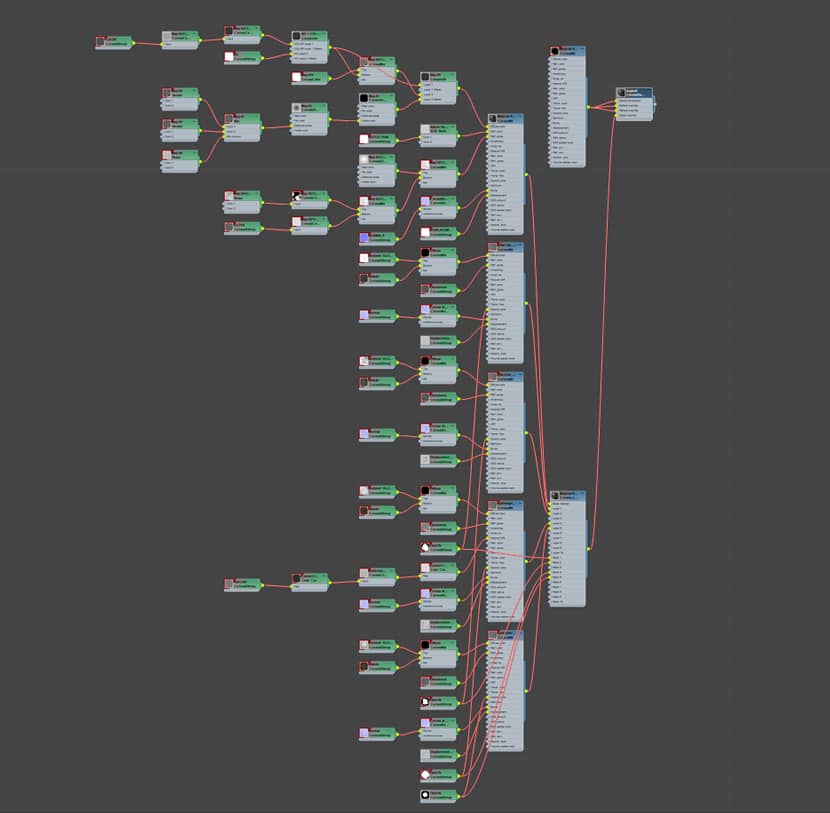 3D People.
To scatter people we used Axyz Design Anima Pro. It's a very easy-to-use and user-friendly program that helps us to scatter people in a fast and effective way. It can generate crowds on areas and paths automatically while its parameters can be easily adjusted.
Post-Production.
In our team, we have a photographer as a post-production expert, who has a little bit different approach than us and this is something that helps us to increase the photorealistic look of our work. He mainly does basic color correction, adding some additional decals,  bloom & glare, and so on.
Additionally, some  2D People are usually added besides rendered 3D People to achieve extra realism in the final result. During our time to time practicing, we realized that the usage of only 3D People in a scene is usually not as effective as with 2D People. 2D Real people are bringing 3D People also to life and for that reason, we prefer to mix them.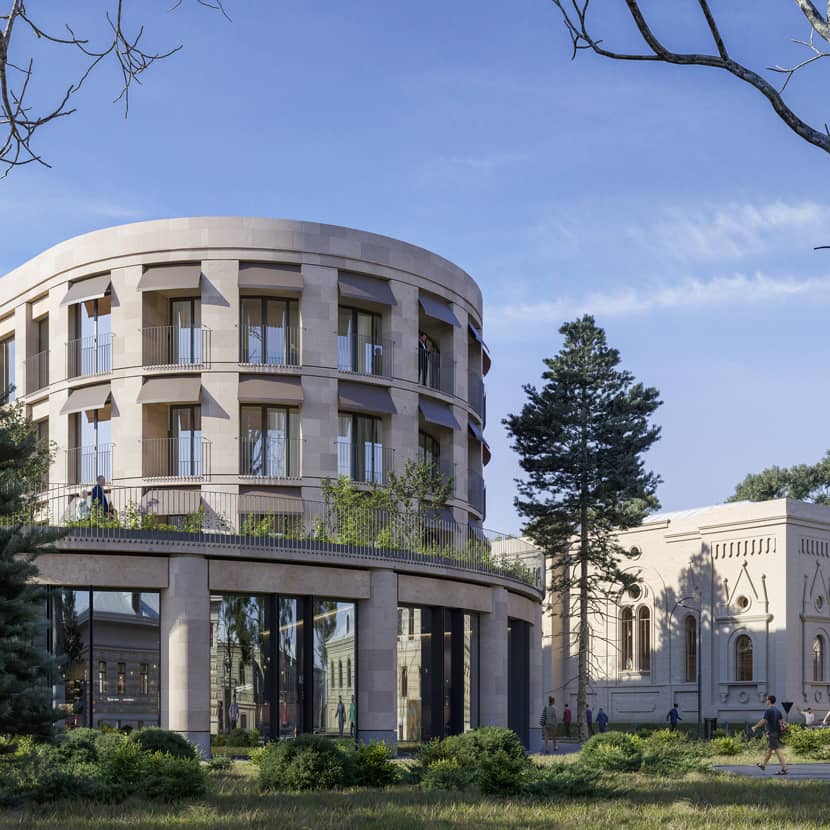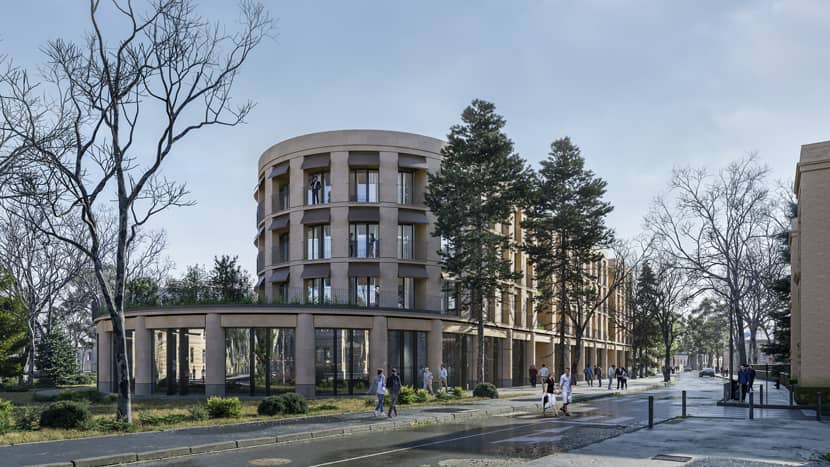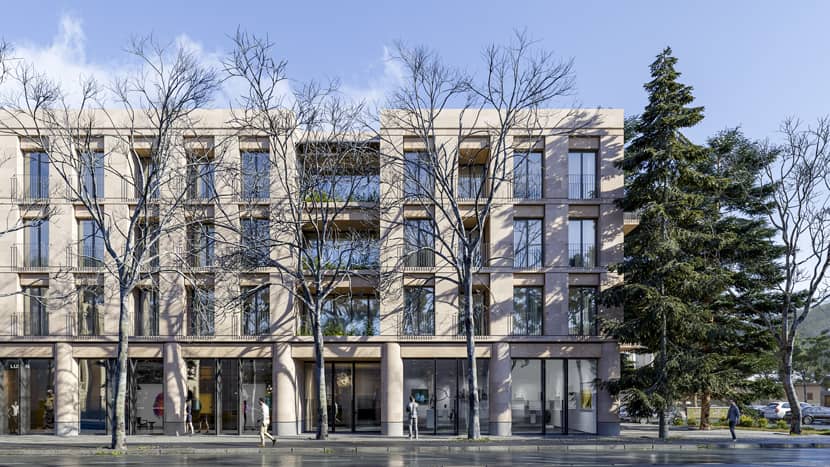 Summary.
This was our little story for this beautiful project located in our homeland, Georgia. We mostly render architectural projects which will be built in actual geographic locations. Because of that, we usually have to model large-scale 3D environments as close to reality as possible and this is a process that we enjoy and it characterizes our work and style. If you need any further information about this project or our work in general, do not hesitate to contact us through our social media below

Best regards,
Paralel Team.


Check more of Paralel's work on these channels:
---
Want to share your work with our community too?
Contact us at This email address is being protected from spambots. You need JavaScript enabled to view it. and tell us about your favorite project.
---
Get started with your own renderings