Render Farm Prices and Discounts
At RebusFarm you start to render for free with our 26.17 $ free trial. Then the render farm usage only costs 1.26 cent/GHzh (Gigahertz hour). The price can even be lower than the cost of 1.26 cent/GHzh per GHzh when you make use of our various discounts.
Free Trial Cloud Rendering
Every new Rebus Render Cloud user automatically gets a 25 RenderPoints free trial after the registration. With these free RenderPoints, you can test our render cloud service without any obligations.
---
To render online with our CPUs we offer a price of 1.26 cent/GHzh. GPU rendering is offered for only 0.47 cent/OBh. Prices are regardless of the number of machines used. We only charge engine time and there is no minimum turnover. No costs for up- or download, not even data storing!
Buy now
CostCalculator
---
What exactly are RenderPoints?
Our RebusFarm currency to render online is called RenderPoints (1 RenderPoint = $ 1.05 ). You can top up your RebusFarm account by purchasing RenderPoints on our payment page. Remaining RenderPoints can be used for future jobs, as RenderPoints never expire.
---
Supported Software
---
Volume Discounts
The discount is automatically granted when buying RenderPoints. The more RenderPoints you purchase, the higher is the discount you get to render online - up to 60%.
 
Amount (RP)
Discount
Cost (USD)
You Save (USD)
STARTING AT
500
5%
497.28
26.17
 
1000
10%
942.21
104.69
 
2500
20%
2,093.80
523.45
 
5000
30%
3,664.15
1,570.35
 
10000
40%
6,281.40
4,187.60
 
25000
50%
13,086.25
13,086.25
BEST DEAL
BEST DEAL
50000
60%
20,938.00
31,407.00
---
Student Discount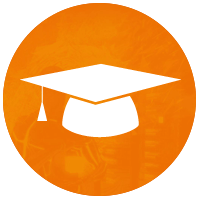 Get a boost for your 3D artist career. As a student, you will get a discount of 50% on your purchases for educational projects.

Just send an e-mail with your certificate of enrollment of the current year (which shows the date of the academic term/year) and your RebusFarm user name to This email address is being protected from spambots. You need JavaScript enabled to view it..
Read our Terms and Conditions for further details about this discount.
This email address is being protected from spambots. You need JavaScript enabled to view it.