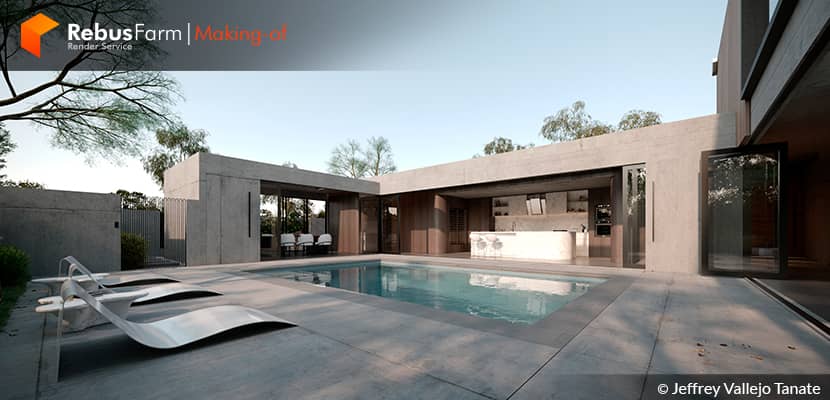 Jeffrey Tanate, a Philippines 3D artist from Manila has recently designed the house of his dreams. A minimalistic concrete villa in simple lines and earth tones, a place where he would love to live. Let's dive into his storytelling making-of exploring the way he usually gets inspired for his projects and how he tries to inspire other artists to follow their own dreams!
About me.
My name Jeffrey Vallejo Tanate and I'm a 3D artist from Manila, Philippines. I started my career in 2006 as an architectural draftsperson and 3D modeler using AutoCAD. I've always been passionate about the beautiful 3D World, so I started working professionally in 2016. My favorite programs which I use in my daily workflow are Sketchup, 3DS Max & Photoshop. My main render engine is Corona Renderer. I have a small background in animation by using 3DS Max as well. I'm currently working as an Architectural Visualizer in an architectural company based in Australia.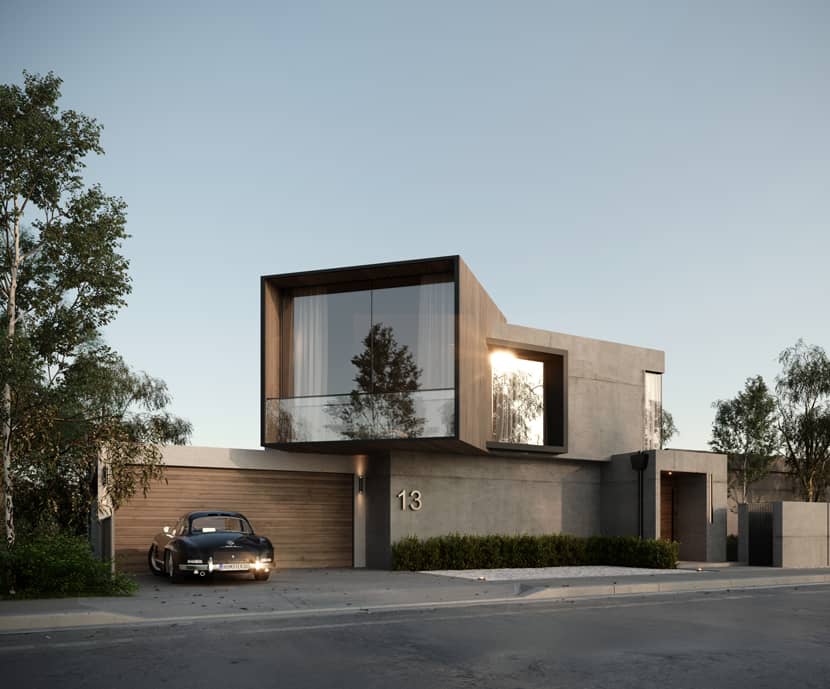 Idea and inspiration.
I always challenge myself to give the best possible output during the creation of a personal or commercial project. I try to create images that could be a good source of inspiration to others and not just for the client's satisfaction. My inspiration is from random places, normally when I walk in a city, suburbs, or anywhere I can notice something that excites my imagination.
One of my dreams is to have a minimalistic house, with simple lines, curves, and fine details. I have always liked earth tones and organic concepts and for that reason, I thought of using wood, concrete, and greens for my design. The design started from the pool and eventually turned out to be a complete house design project.

I got inspired by some of the best artists in the VWArtclub *Group on Facebook. Jeffrey Faranial and Ander Alencar just to name a few of them.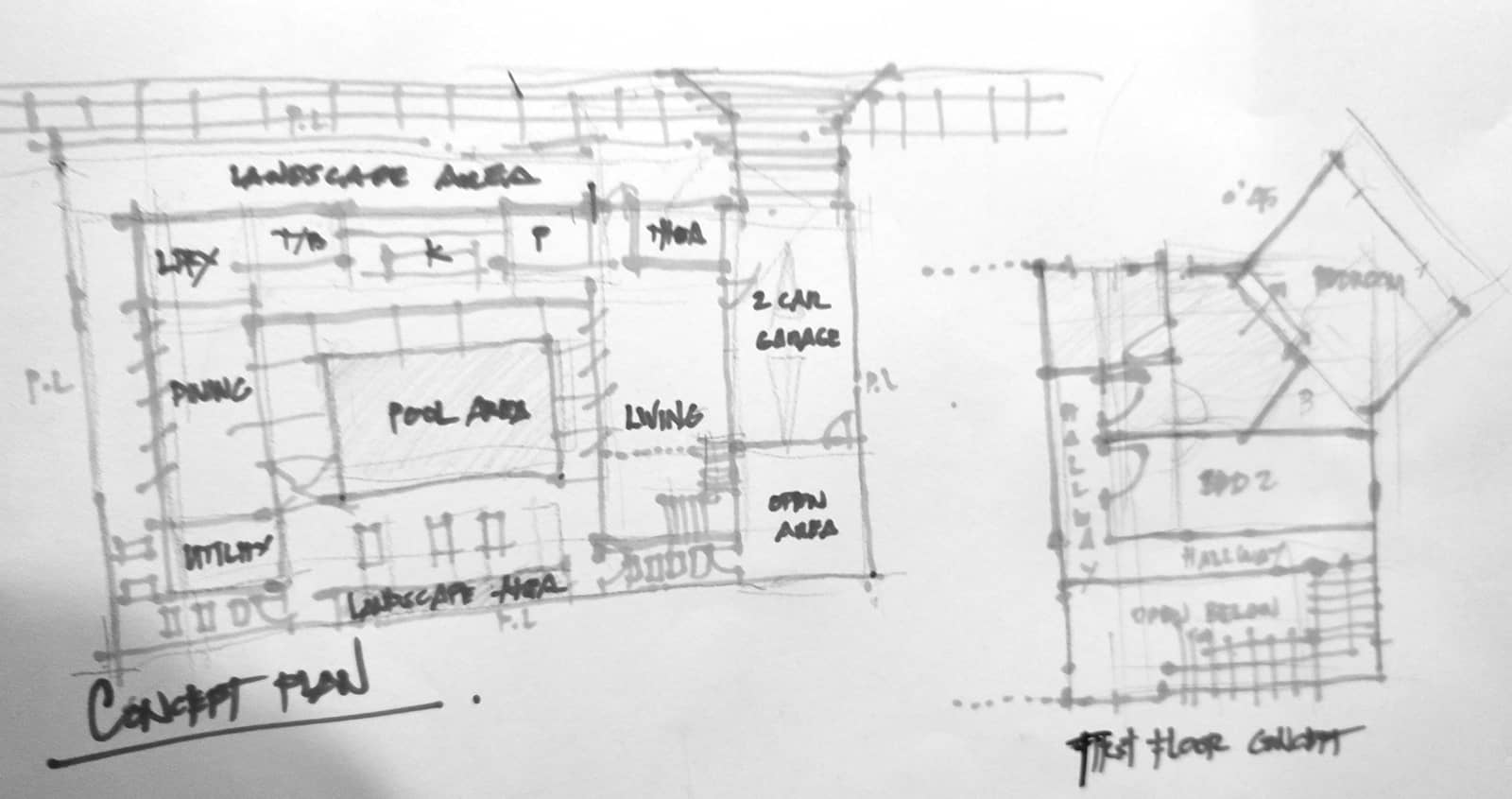 But I would also like to suggest you watch this amazing storytelling video on "How to Find Architectural Ideas" by 


Software Used.
The project was modeled using a combination of Sketchup and 3DS Max and for rendering, I used Corona Renderer with a bit of post-production work in Photoshop. I usually prefer to do just small retouching on my images in Photoshop in order to avoid hard working hours after clients' revisions. It's just my workflow and I feel more comfortable trying the best possible and photorealistic result in 3DS Max.


Modeling.
I first started modeling the swimming pool and then I eventually designed the rest of the house.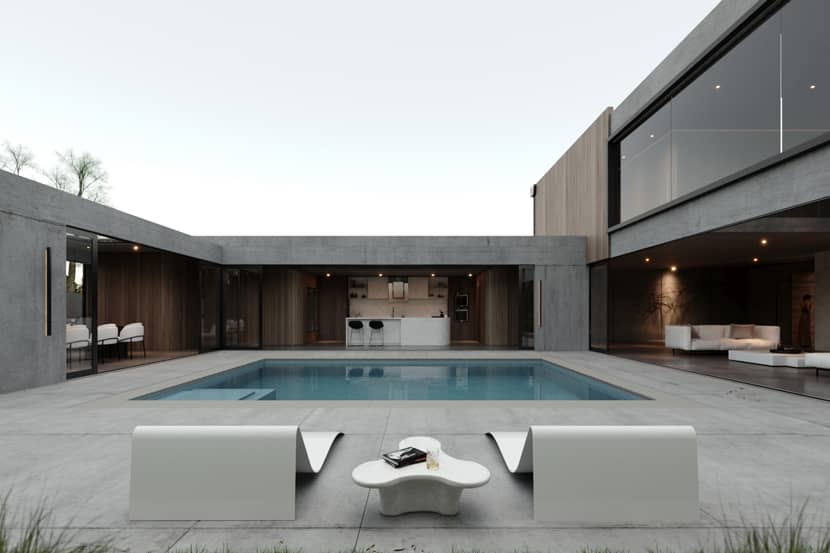 To be honest, I had a lot of thinking about its design, and the intention to make only interiors until I decided to model and design the exterior as well which finally came out really good.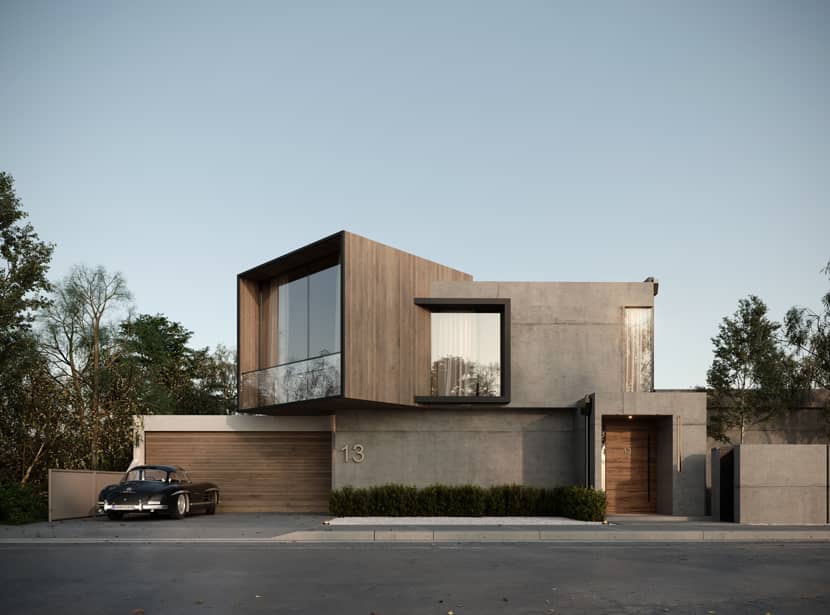 I have no more words to say about modeling but I would like to share with you an old but gold series of tutorials (YouTube Playlist) that can help you learn the basics and not only. For more VISIT THE LINK.



Environment & Assets.
There are a lot of web pages where you can find great assets. For this project, I mostly used Evermotion's 3D models for leaves and trees.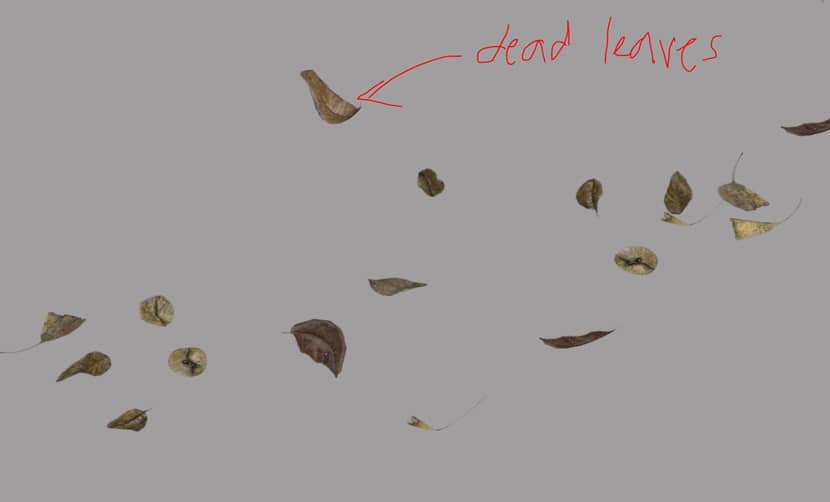 Maxtree for the plants, and 3DSky for most of the furniture, fixtures, and the car. I also used proxies for most of the vegetation and Forest Pack to scatter the leaves and grass.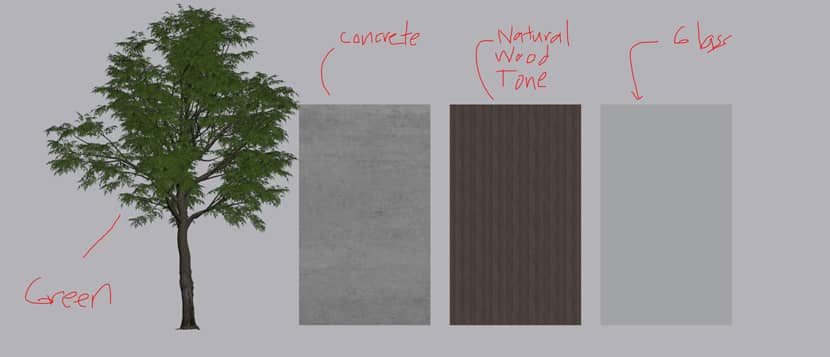 I spent most of the time getting the right and best angle for every render I made. I believe that POV (Position Of View) & Composition is the key to having a great CGI render.
Lighting Tip.
As a 3D artist, my greatest advice for a nice lighting scenario is always to make it like in the real world. Don't leave the front, sides, and back with nothing to put on, especially when you do residential 3D images. Always think that you need to have something there to get better shadows, reflections, and so on. Either a house or a tree could work fine. I usually use the Corona Sky & Sun as it's very simple and less noisy for me.



Rendering & Post-Production.
The final output/rendering was made 100% from the Corona Renderer. In my opinion, it is the best user-friendly renderer that I've used other than V-Ray. Settings are very straightforward and very easy to use. I just set the denoiser to Corona High-Quality and I prefer a 3% noise level.



Final result.
Below you can see the rest images of my project.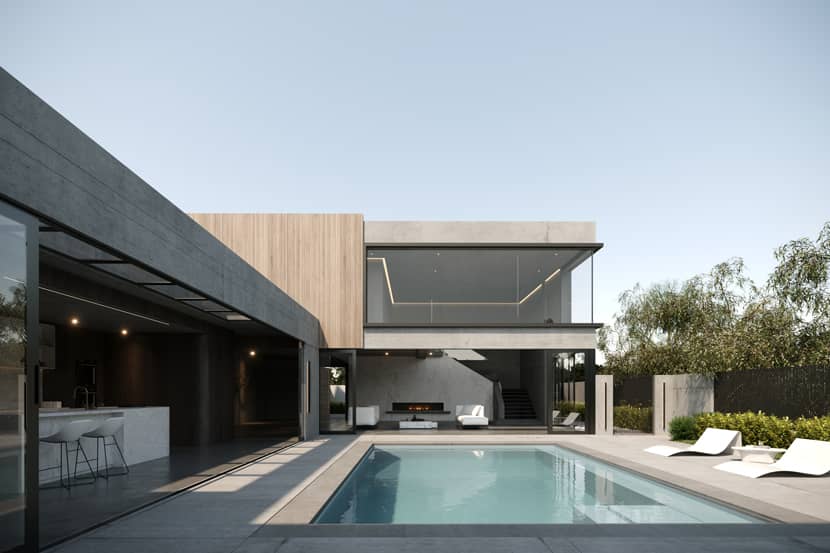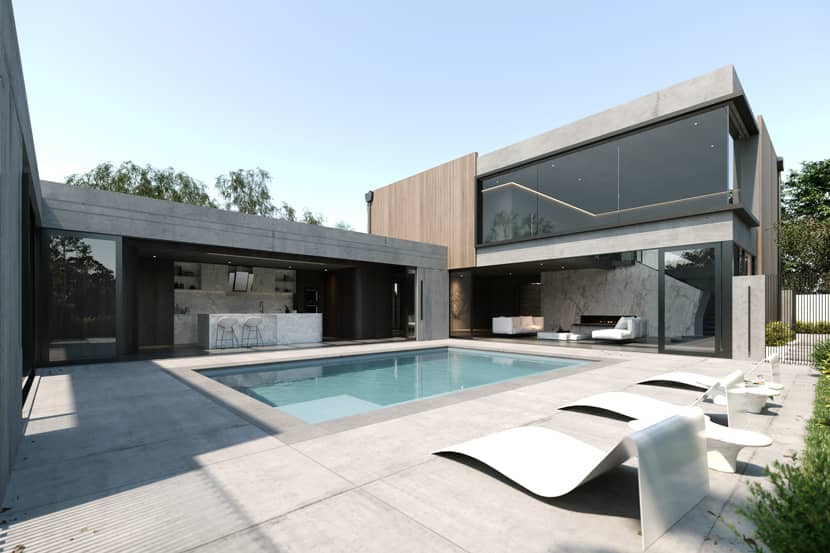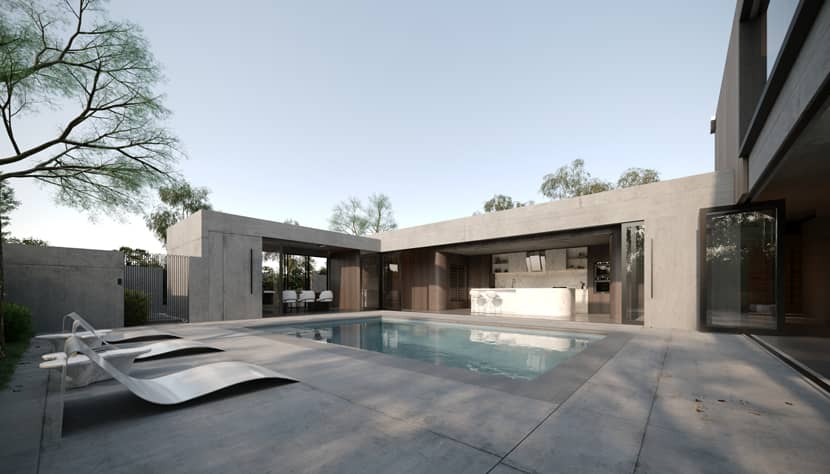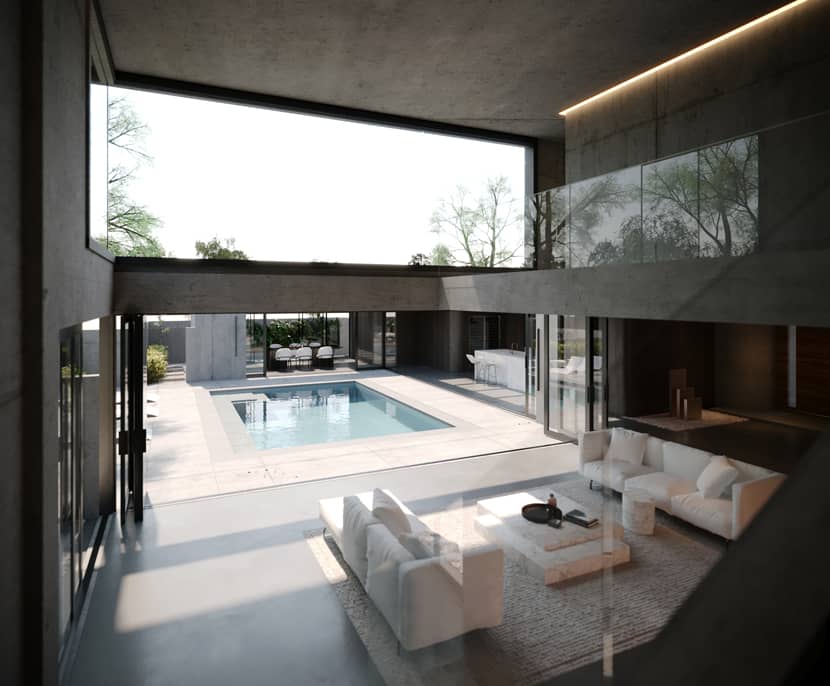 Thanks to the RebusFarm Team for giving me this wonderful opportunity to share my work. I hope you found some useful tips through my workflow and that you liked my work. Feel free to follow me!

Sincerely,
Jeffrey Vallejo Tanate


Check more of Jeffrey's work on these channels:
---
Want to share your work with our community too?
Contact us at This email address is being protected from spambots. You need JavaScript enabled to view it. and tell us about your favorite project.
---
Get started with your own renderings