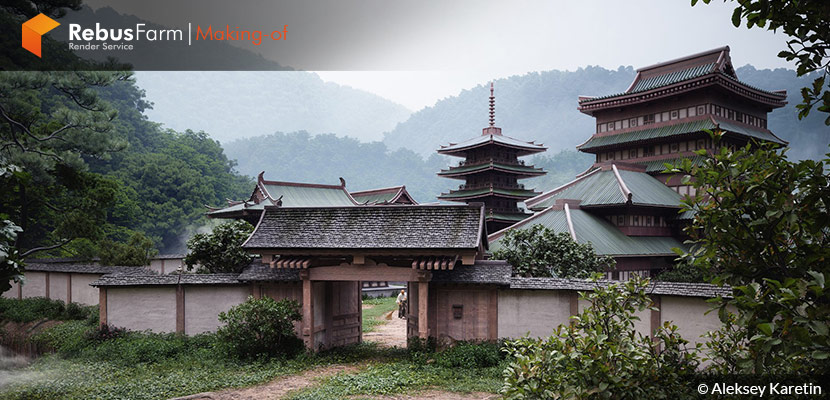 It's nice to get inspired in many ways such as scrolling down on the web and finding a beautiful image that suddenly grabs your attention. In this way, Alexander Karetin, a Ukrainian 3D artist started simulating his references to a picturesque and traditional architectural scenario. Enjoy it!
About me.
Hello, community!
My name is Aleksey Karetin, I'm a computer graphics artist from Ukraine with more than 10 years of experience. According to my education, I'm a computer interior and furniture designer. However, for the last 7 years, I have been working exclusively in the ArchiViz industry, where I make visualizations of interior and exterior spaces.
I would like to share with you a brief article for one of my creative works. The name of the project is "Buddhist temple complex in Japan". Also, I want to warn you right away that this is my second experience with making of writing. So I apologize in advance if I distorted the information in any way :)


About The Project.
This is not a commercial project. I was inspired to create it by photos of Japanese monasteries that I accidentally found on Google. I have never been to these interesting and mysterious places. They really impressed me with their nature and especially their atmosphere. The idea of the project was to do everything in FullCG as much as possible, but of course not without post-production retouching.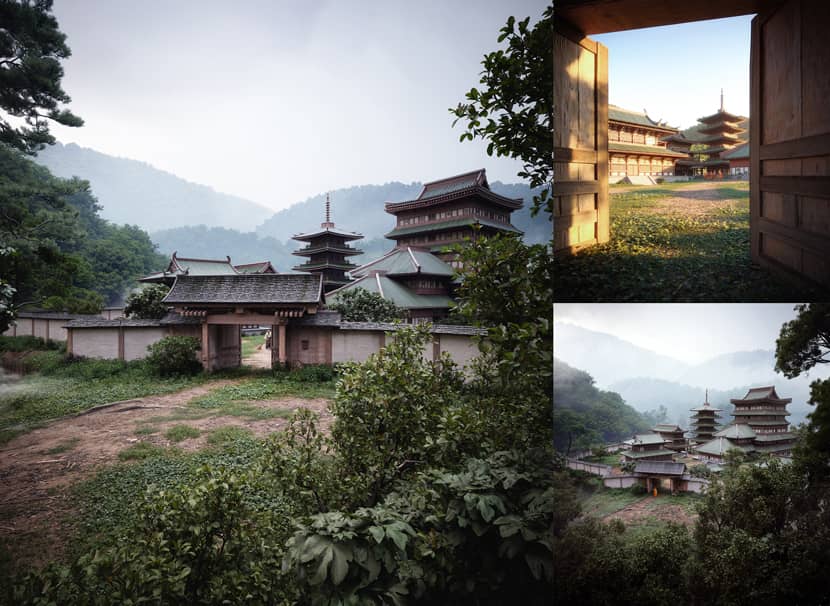 References.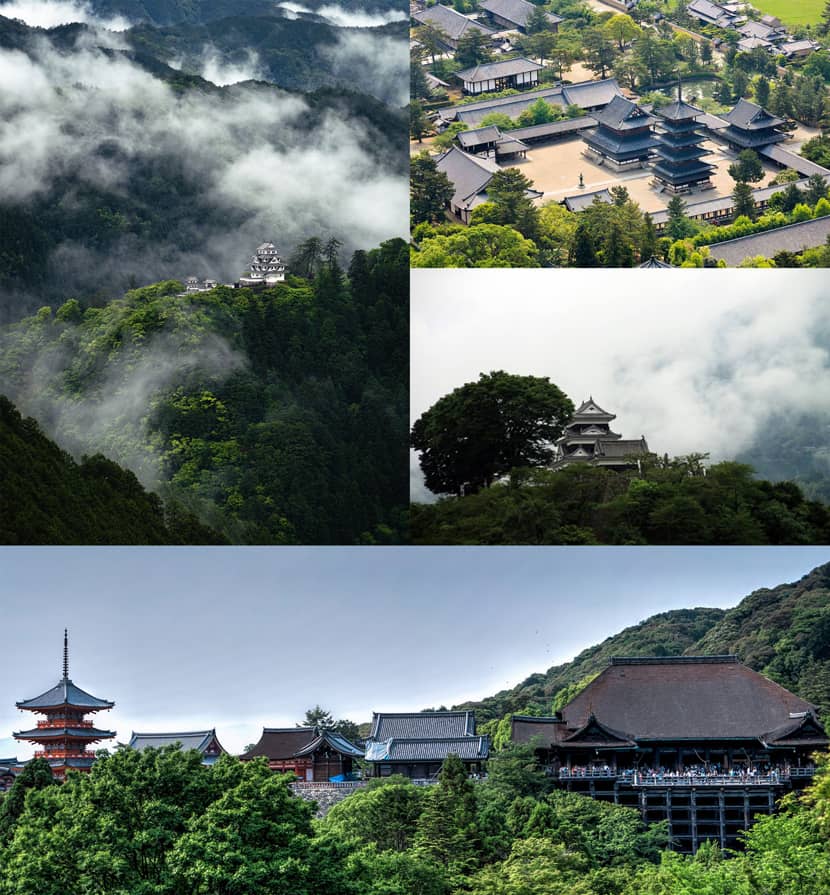 Software Used.
The software I used, as usual, was 3DS Max, Corona Render & Photoshop. For the scattering, I used Forest Pack.



Modeling.
The first thing I did was to start looking for 3D models of buildings with similar themes. To achieve this goal, I needed buildings that were ideal for such a location, both in appearance and functionality. I chose the Kitbash Japan collection. In this collection, I found everything I needed for the project, except for a long fence. Modeling the fence was not that difficult.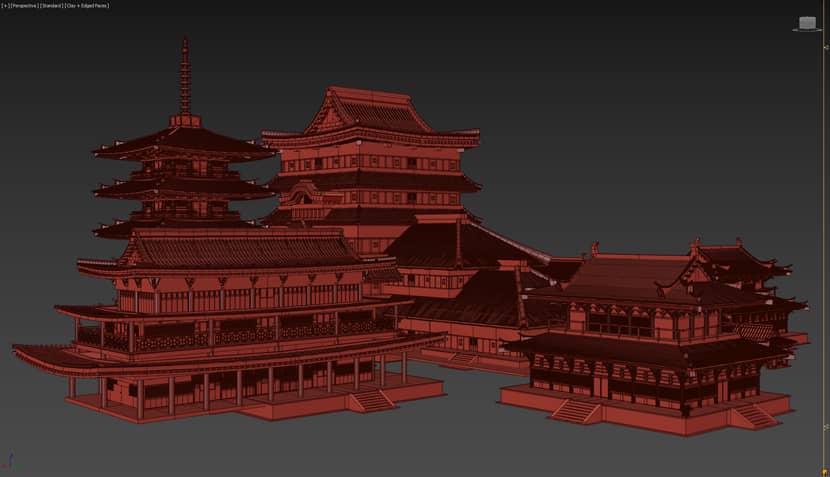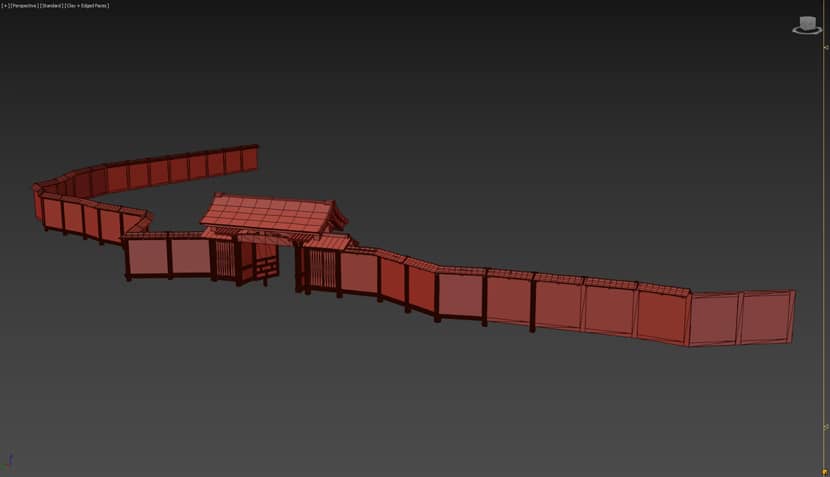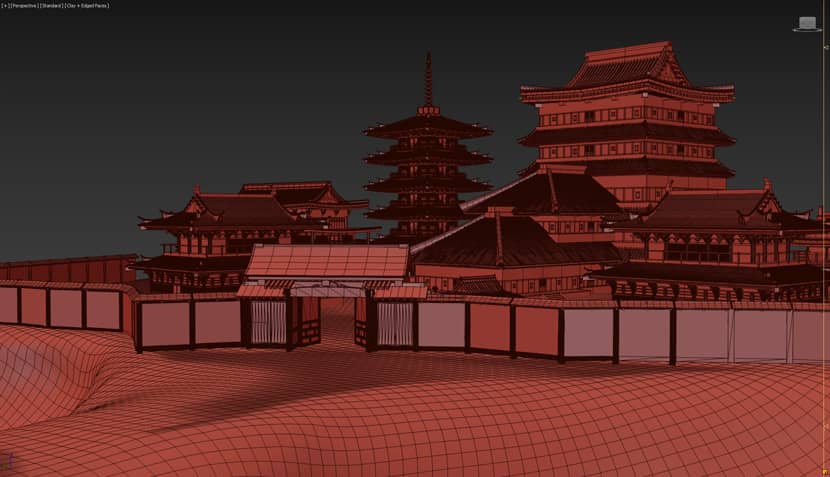 The 3D building models in this collection were untextured. Using Quixel Megascans materials, I applied textures to them. The geometry of the terrain is very simple. The idea was to place the buildings on a hill among wooded mountains. For the terrain, I created a plan with a medium grid density using the Edit poly and Populate Terrain commands.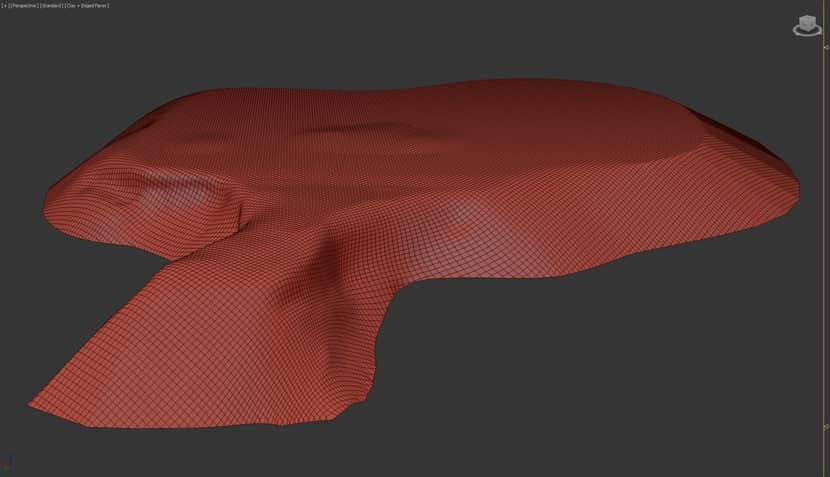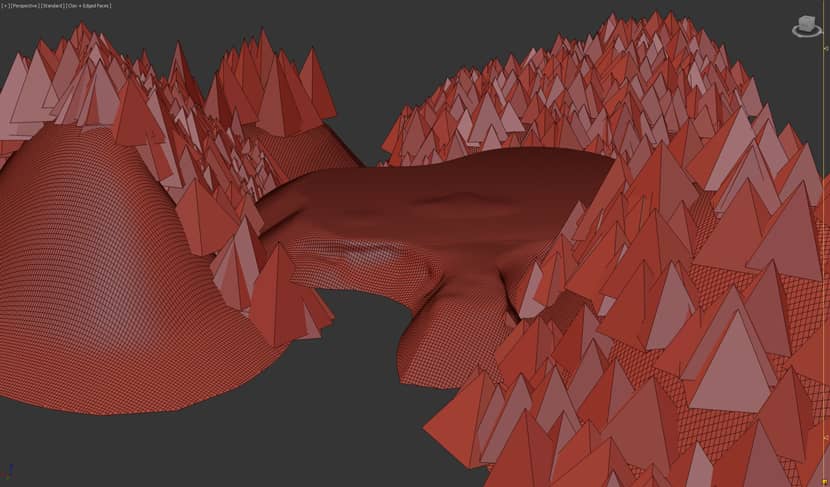 Materials.
I used mostly Quixel Megascans materials in this project, so I won't go into too much detail about that since I didn't create any new materials. To create a more complex material, I mixed some materials through a b/w map using CoronaLayeredMtl. I will show you some of the materials below: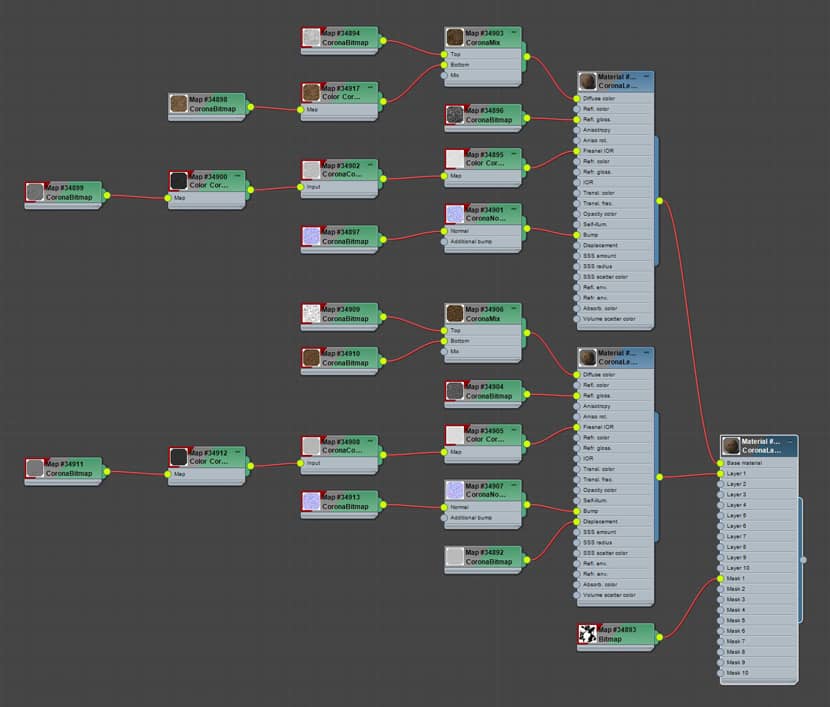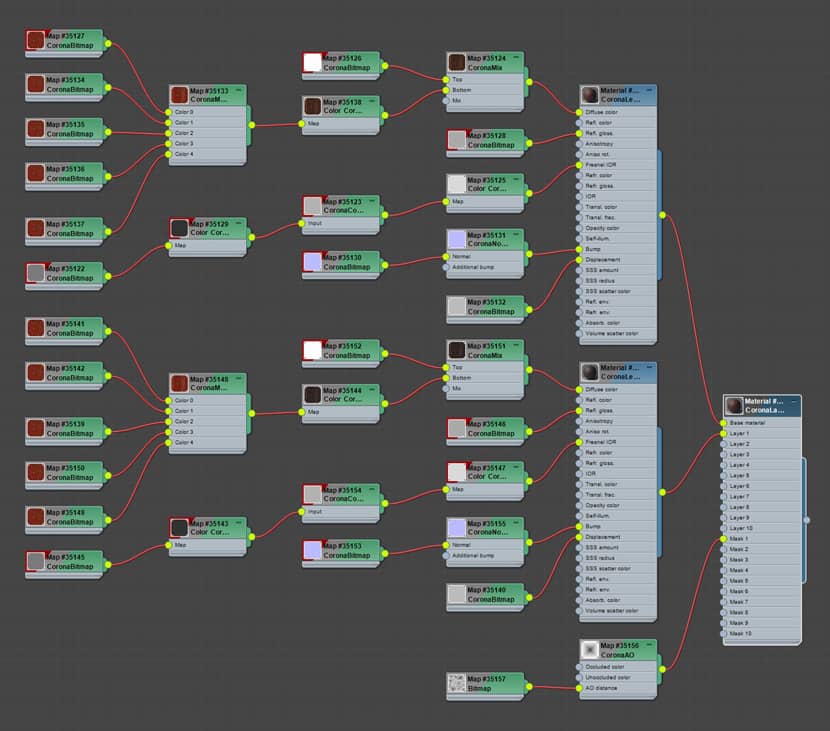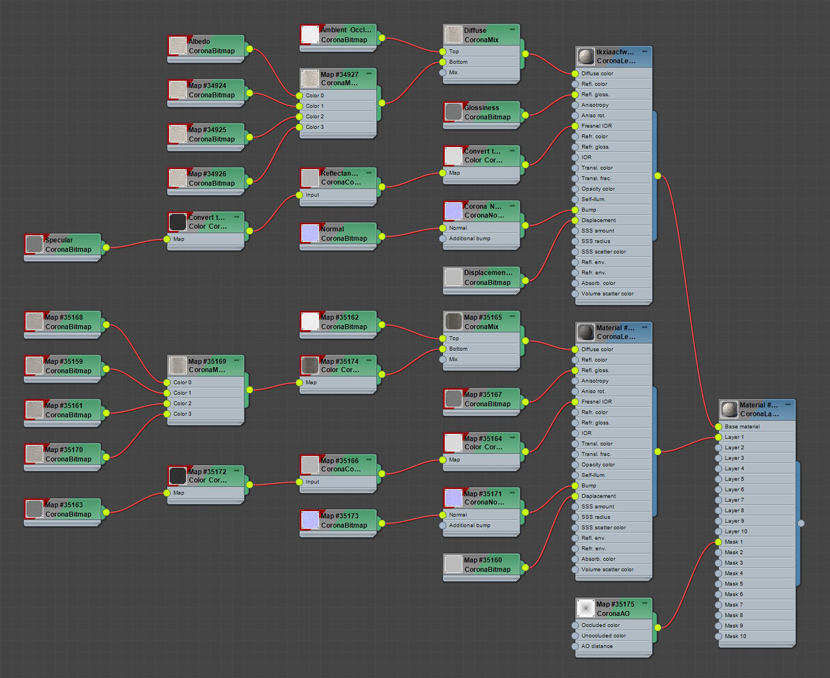 Assets.
I used all the greenery from the Maxtree Collection (trees, bushes, and plants). Basically, it was two collections, MT_PM_21 and MT_PM_56. A few plants were from the MT_PM_85. I planted forests and small plants using the Forest Pack.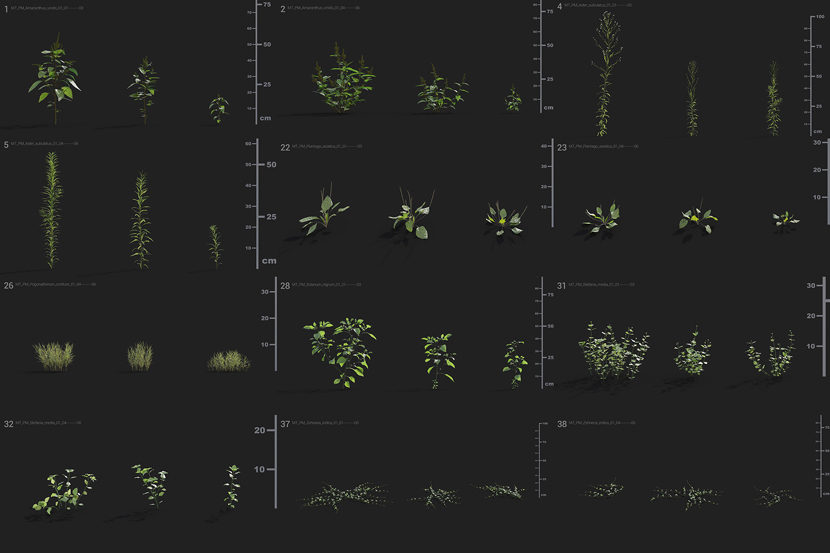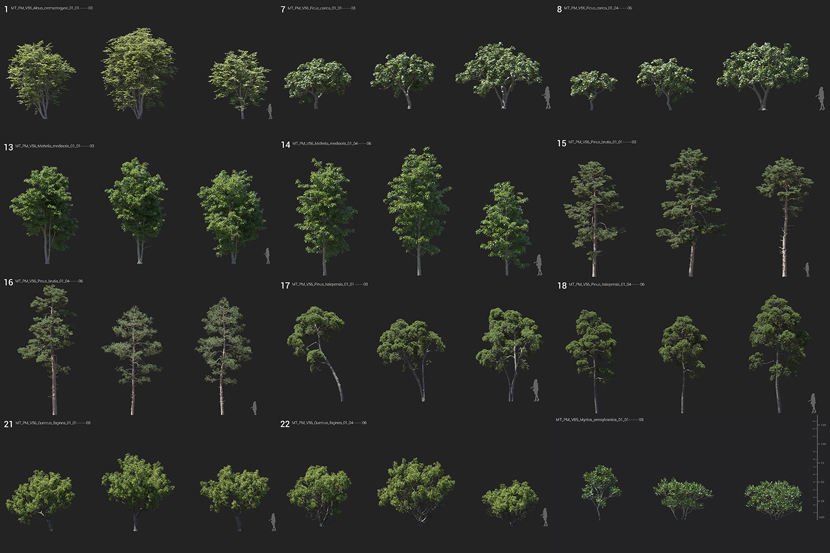 Lighting.
I used only two lighting sources. One HDRI map for lighting, another for sky display. Both HDRI maps are from the NoEmotion collection. Here are my lighting settings: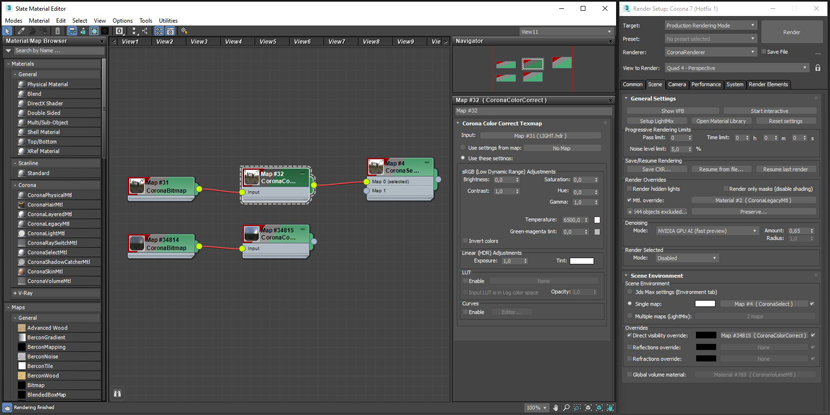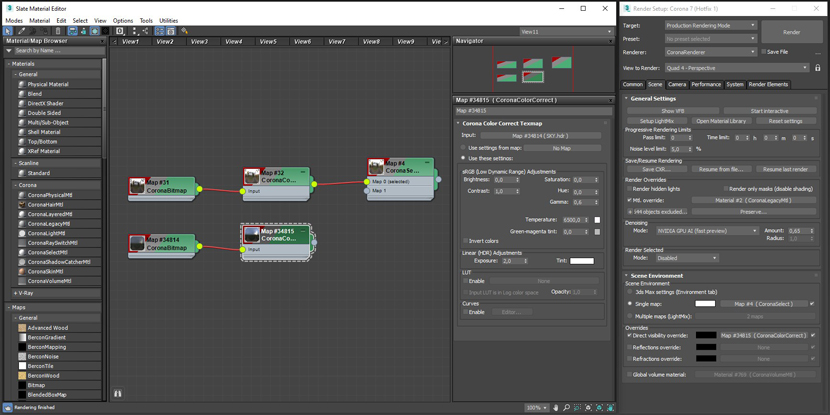 To get the effect of atmospheric perspective, I used the CoronaVolumeMTL material applied to the cloud geometry, which was placed in the background between the mountains with the forest.
The cloud geometry was modeled by me using a helpful tutorial from Chaos Corona YouTube Channel.


Using the Paint Deform tool on the Ribbon tab, I distorted the geosphere geometry. After that, using the Displace modifier and Noise Map, I gave the geometry a cloudy shape.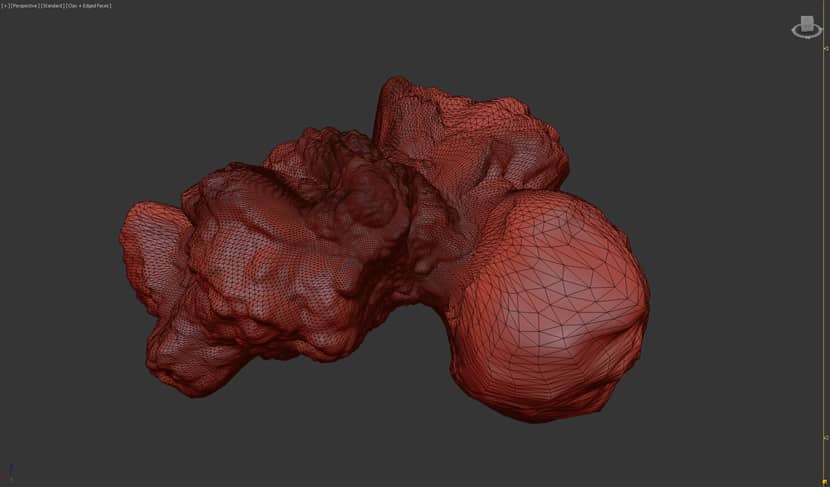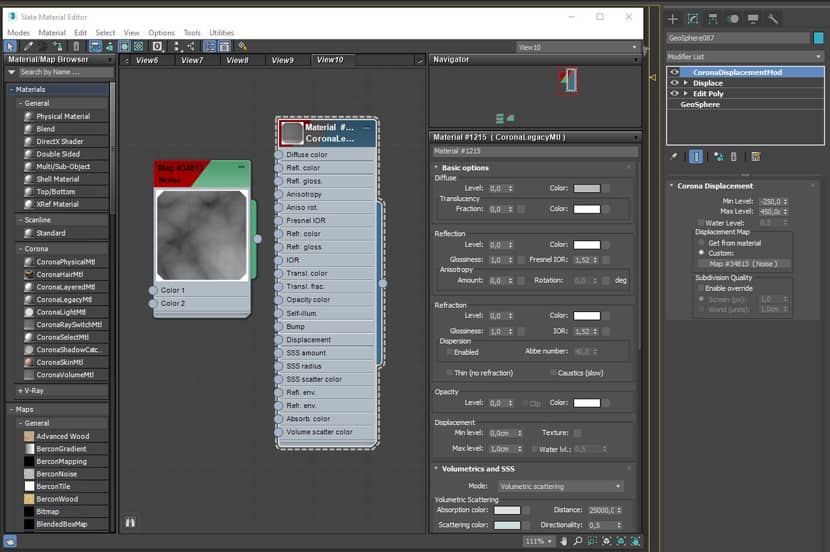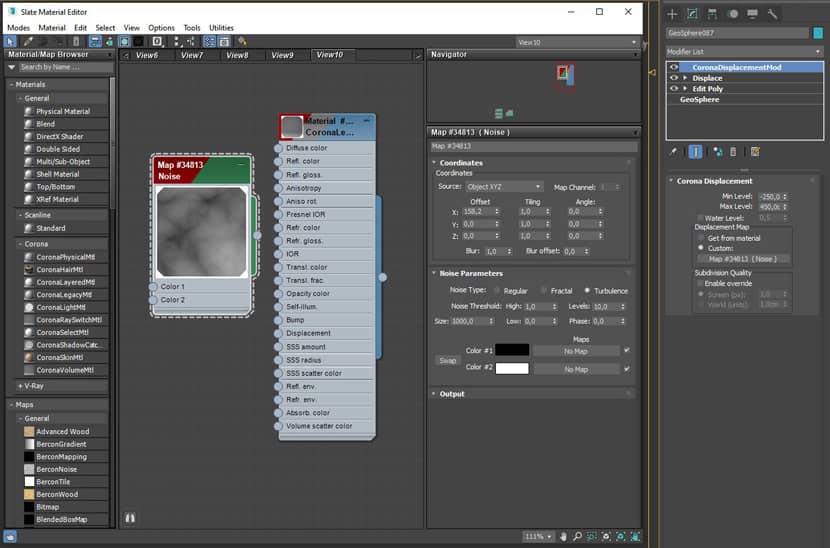 Post-Production.
Most of the post-production only includes some color correction and color balance. I also added 2D cutouts of some people and some small PNG fogs.
The entire post-production process is shown in the attached GIF.
Conclusion.
Thank you for taking the time and effort to read my article. I hope you enjoyed it and found it useful.

Kind regards,
Aleksey Karetin.


Check more of Aleksey's work on these channels:
---
Want to share your work with our community too?
Contact us at This email address is being protected from spambots. You need JavaScript enabled to view it. and tell us about your favorite project.
---