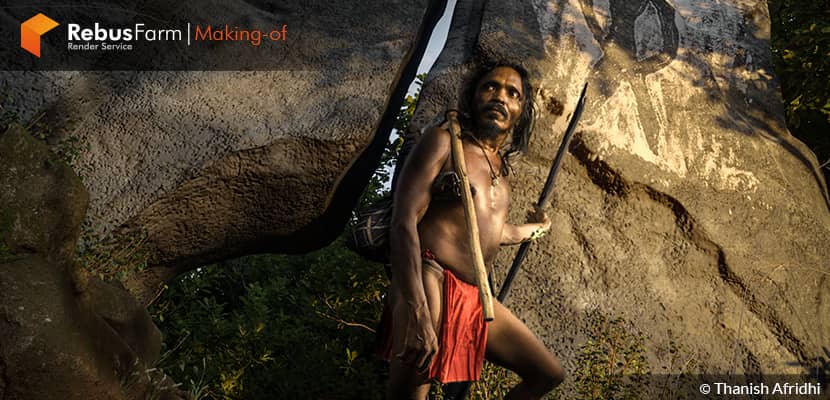 Thanish Afridhi, a self-taught 3D artist from Sri Lanka, has recently created a storytelling image based on a strong story, one of his dream scenes as he mentioned. In this article, he breaks down his workflow in simple steps. Enjoy! 
About us.
Hi 3D Community,

My name is Thanish Afridhi, a self-taught 3D artist from Sri Lanka. I'm also a final-year landscape architecture student at the university of Moratuwa, Sri Lanka. This pretty much explains the reason I'm so into 3D visualization. I had a huge passion for drawing. I used to draw pencil sketches and realistic portraits. Guess that creative element always pushed me to explore. I never thought I would do 3D visualizations but had those thoughts about creating a game or creating an environment of my own. So eventually, 3D art which is creating something from scratch got my complete attention. My bachelor's degree also helped me to practice this field.
Learning new software, techniques and ideas were so interesting. I've been doing 3D art for almost 3 years now since 2019. I started working with SketchUp and Lumion, which were the software mostly used in my context. I pretty much mastered the Lumion within months, which made me explore the next level, which is V-Ray. It was drastically different from Lumion workflow, but at the same time interesting as well. I did not switch my basic modeling software, which is SketchUp, because I did not get an opportunity to use software like 3DS Max, Cinema 4D, etc.
I started ArchViz as a freelancer. Through various platforms, I was able to find worthy clients and contacts, who were absolutely satisfied with my work and encouraged to go beyond. Now I'm learning 3DS Max and I also play with other render engines out there.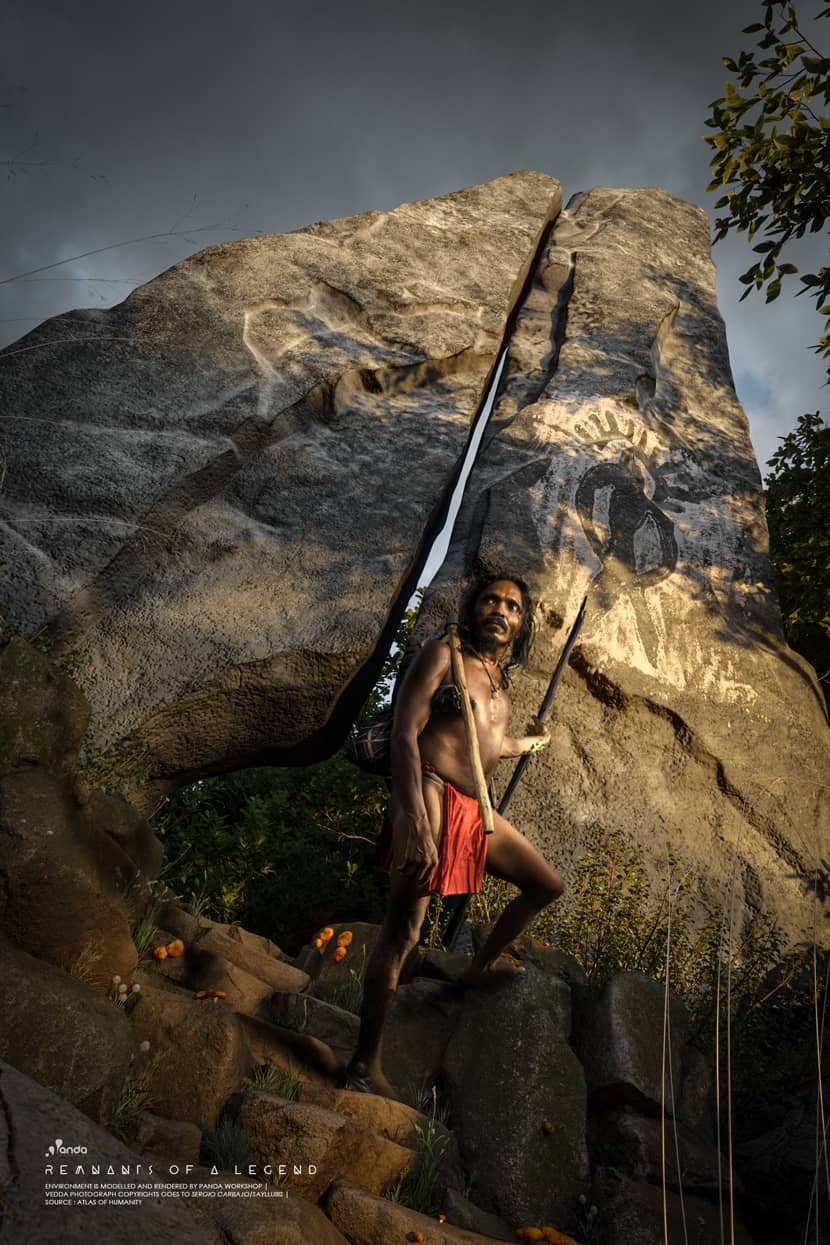 Inspiration.
This was one of my dream scenes to create. The story behind this idea is very strong. In my landscape architecture academics, I got the opportunity to work with the indigenous community of Sri Lanka, which we referred to as "Veddhas" – "the hunter-gatherers". They hold a massive historical background. The indigenous people on the island are believed to be the descendants of Kuweni (a legendary princess). And have a strong biological connection with 𝙃𝙤𝙢𝙤 𝙨𝙖𝙥𝙞𝙖𝙣 𝙗𝙖𝙡𝙖𝙣𝙜𝙤𝙙𝙚𝙣𝙨𝙞𝙨 subspecies, commonly known as the Balangoda man which dates back to 38,000 BP. (Before Present). It's interesting to study the tribe, culture, language, and symbols.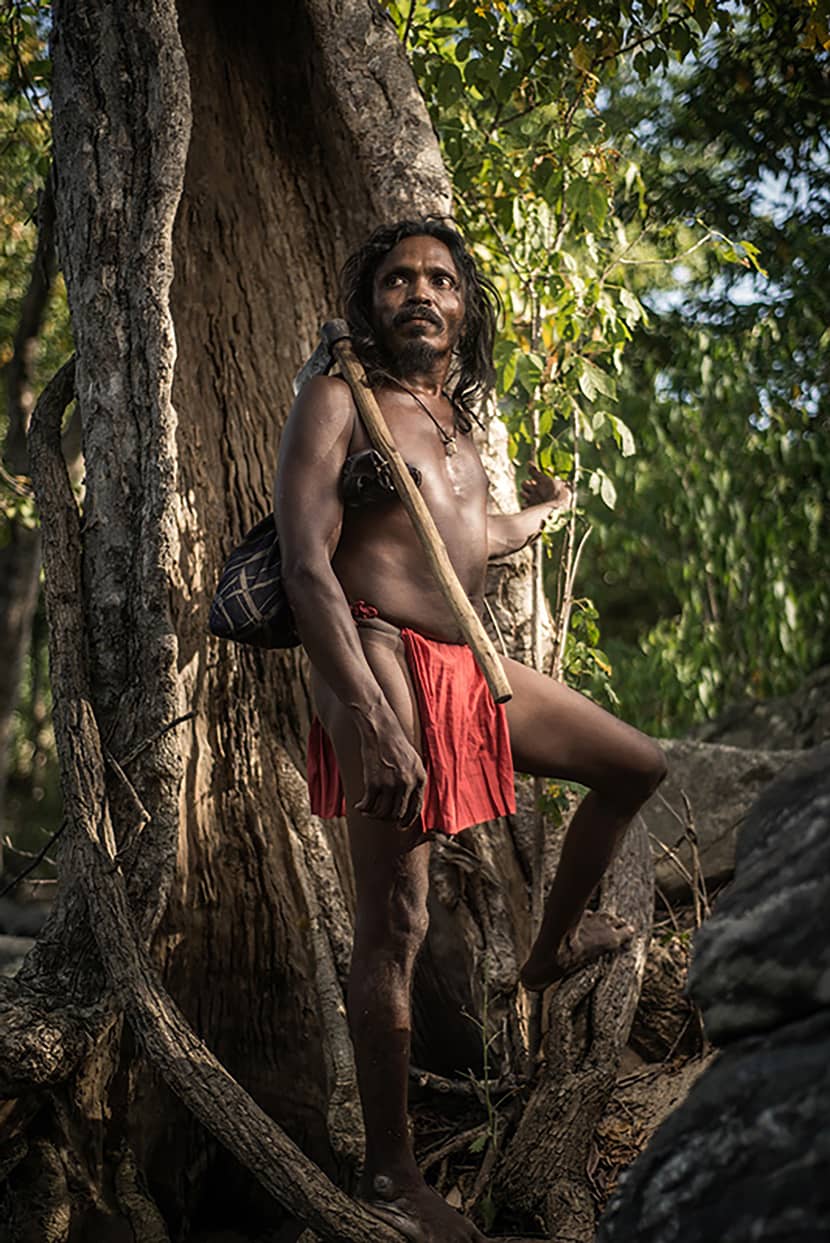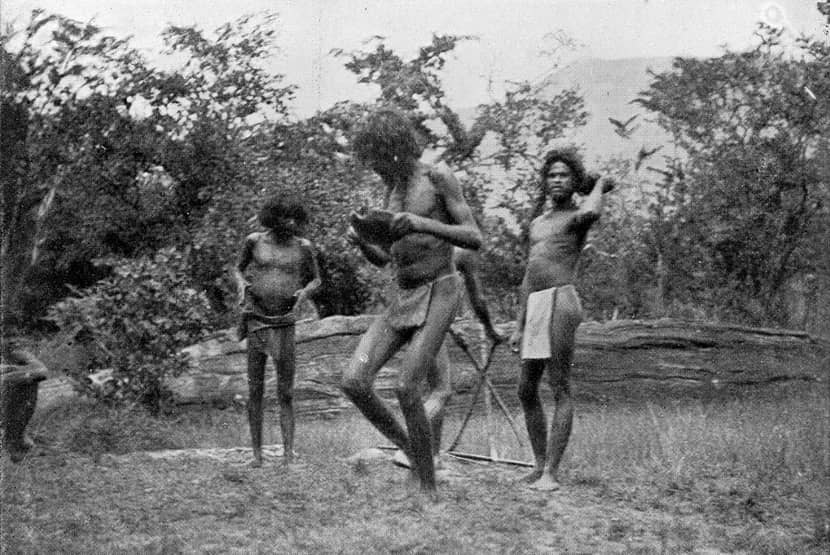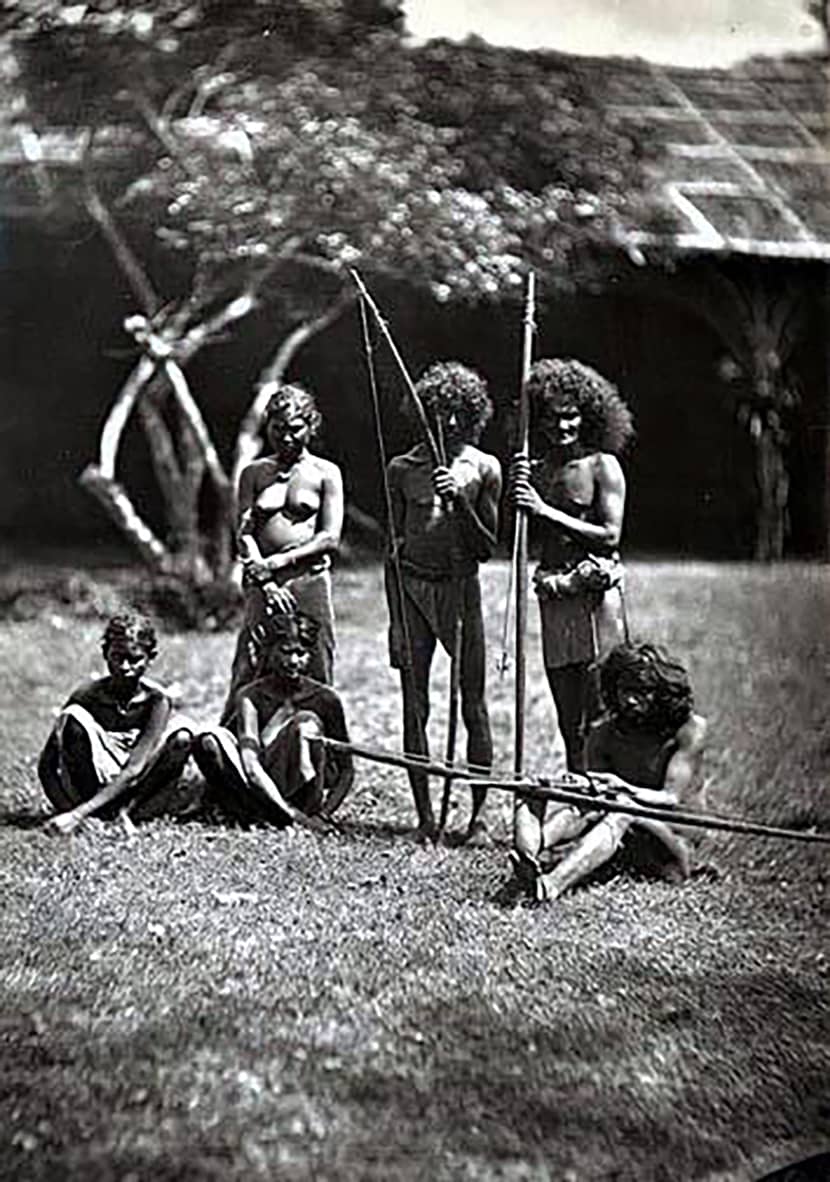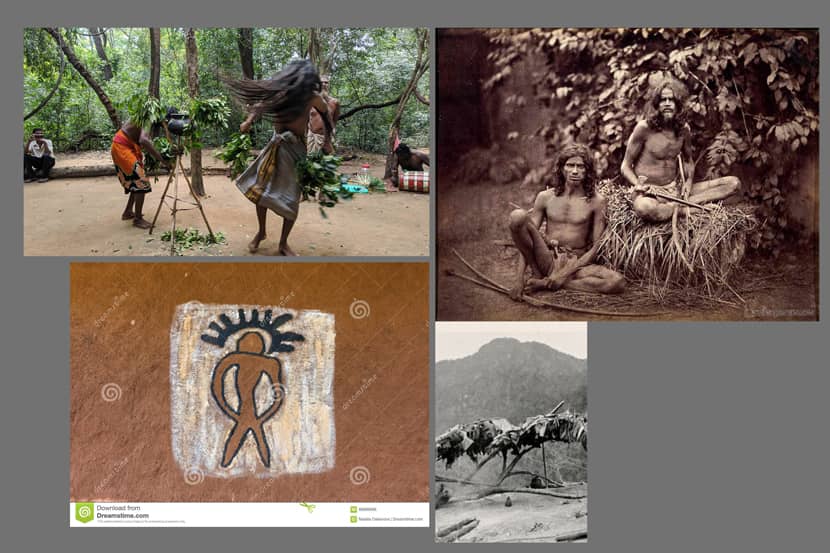 Modeling.
I used SketchUp Pro for the modeling process. The environment is created without any geological accuracies not representing any part of the island. The copyright of images used goes to the respective authors. (Sergio Carbajo/SayLluiiis, source: atlas of humanity)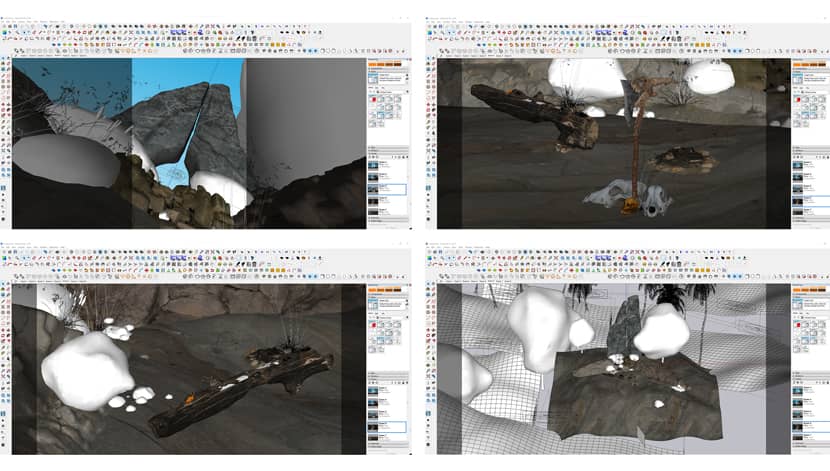 Environment & Assets.
Most of the greeneries are from Chaos Cosmos browser. And with the help of new chaos scatter, the thick foliage cover can be easily generated. More assets were downloaded from free sites like Sketchfab, Quixel Megascans, and 3DSky.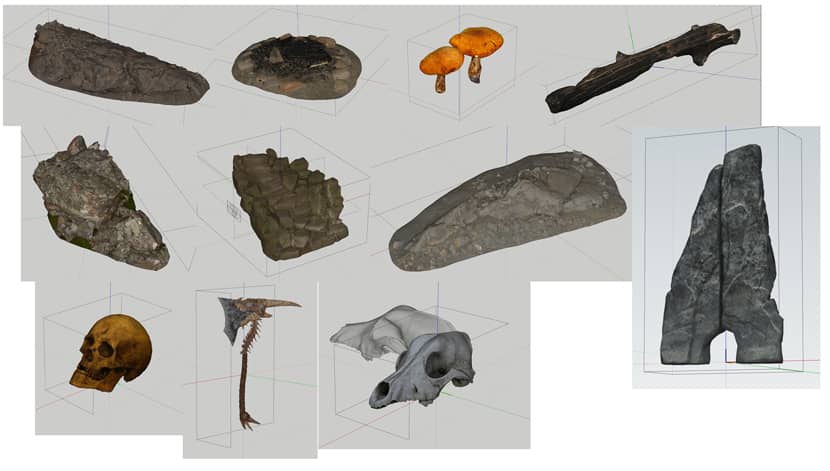 Below is the official video that can help you learn the basics of scattering.  


Lighting.
I wanted to get the most possible natural lighting. Since the scene depicts a 3a mountaintop location, the direct skylight and sunlight should feel authentic. I used 2 different HDRIs from Chaos Cosmos. Evening 008 and Day 035.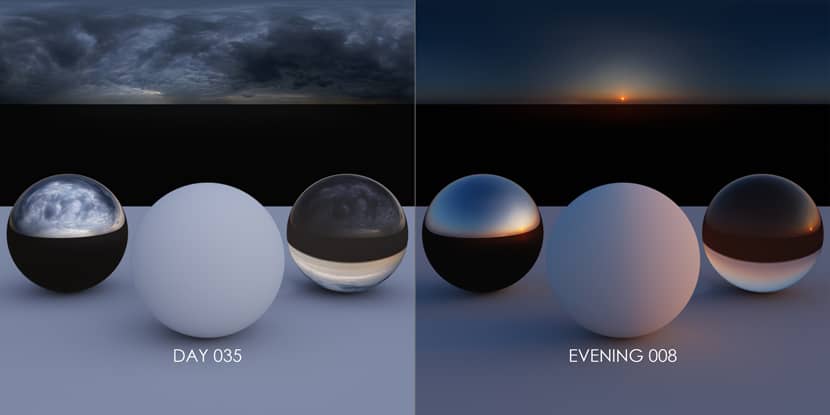 But additionally, to HDRIs, I had to use V-Ray sun too, just to enhance the sunlight effect.
The major challenge of lighting was to match the exact sun parameters to the character photography, which I had to manipulate in the scene in post-production.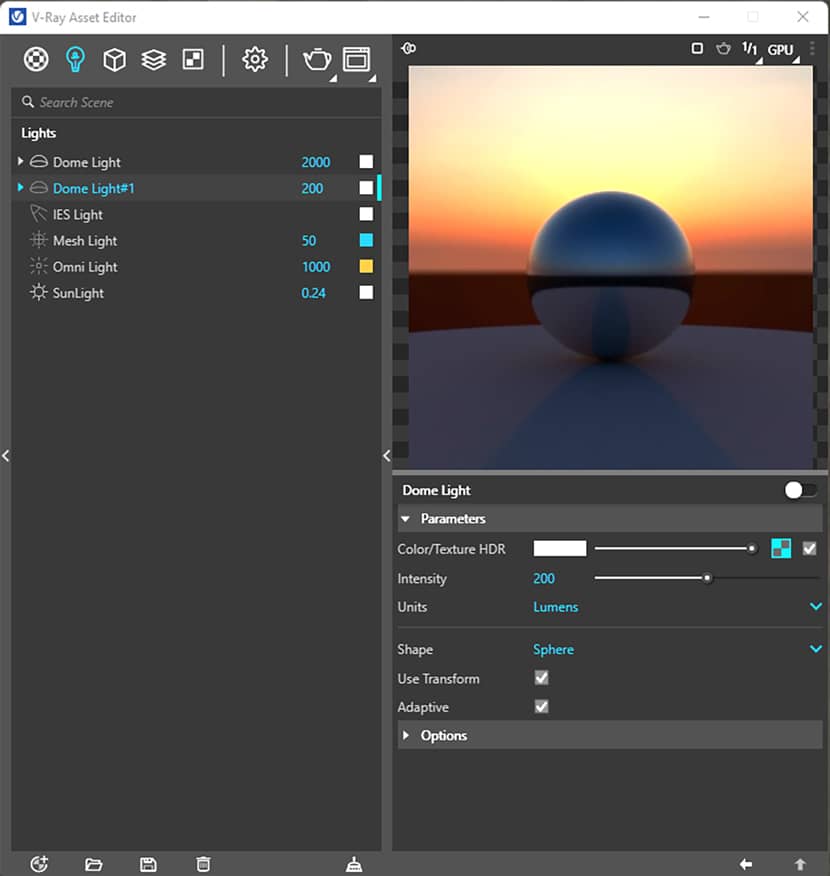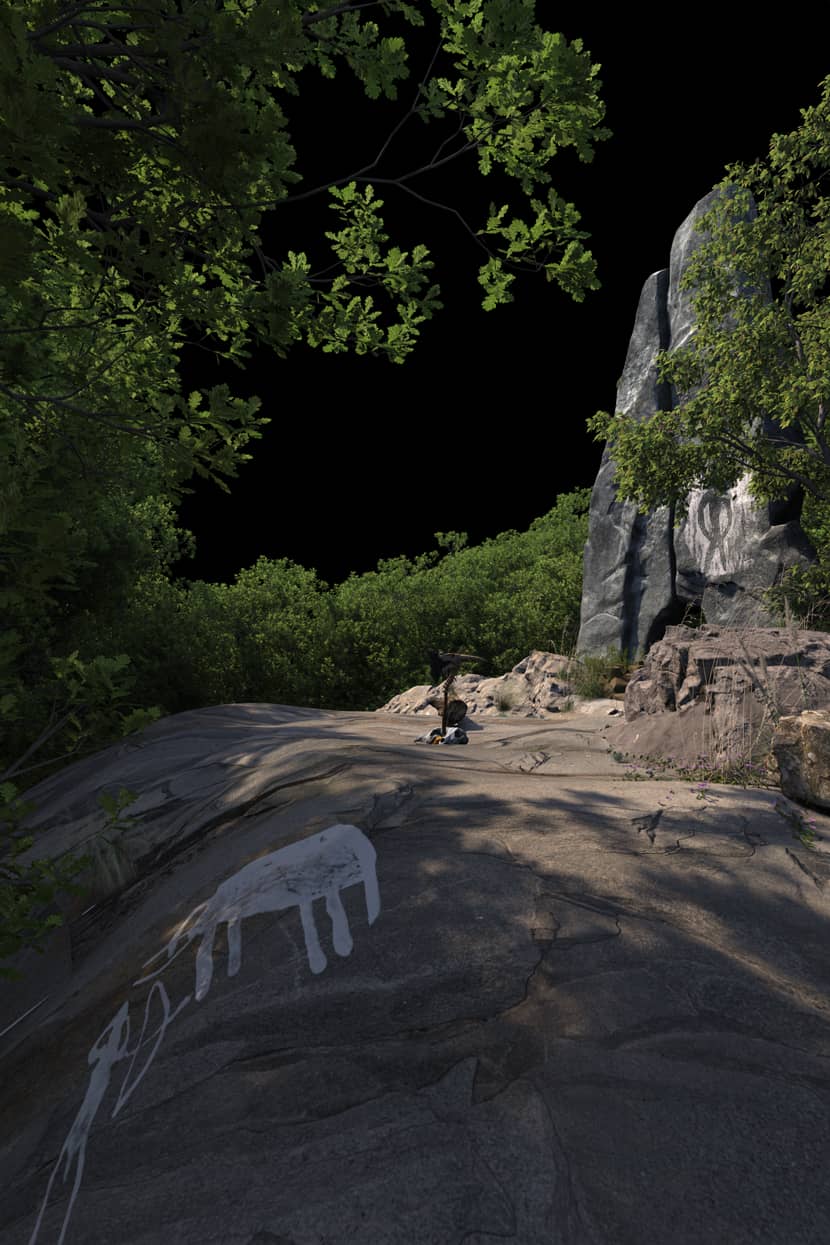 Post-Production.
This was the major part of this work. Thanks to Sergio Carbajo, the author of the photography I used here. There were two options for me to place inside the scene. One is to place the png in the scene itself and do the render, but I was not an expert in that method. So I went for the traditional photoshop manipulation. It was very interesting to add shadows, change the proportions, and manually play with lights in photoshop. Below you can watch a pretty informative video tutorial on how to blend your characters in photoshop.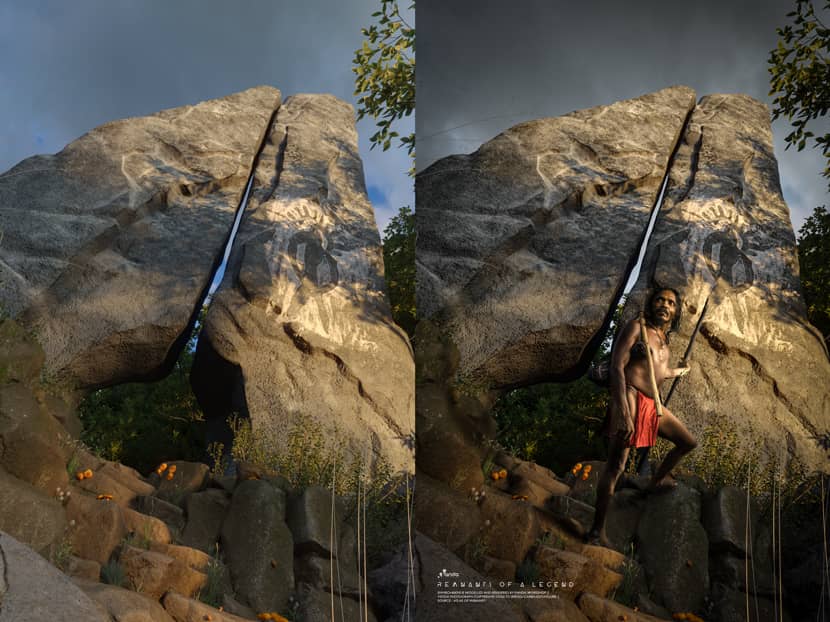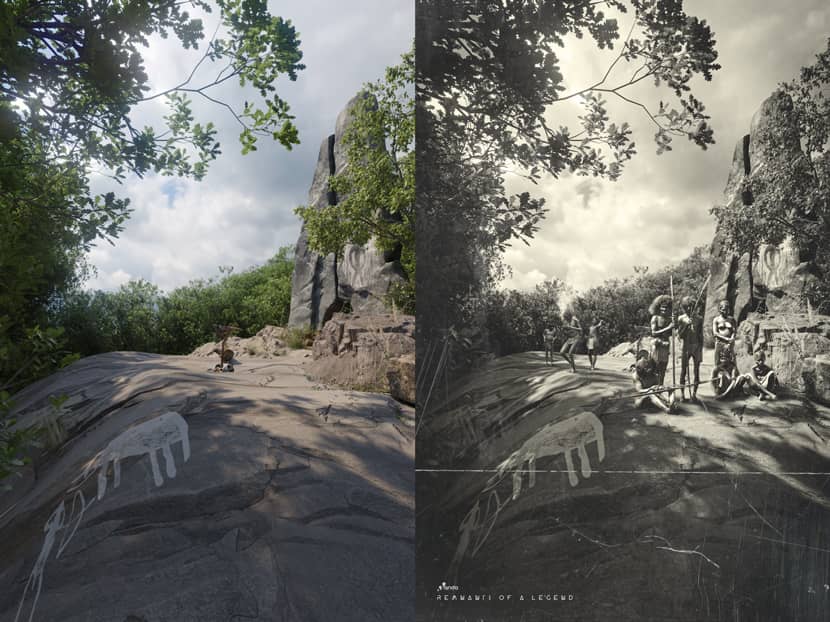 Summary.
Finally, I see this as a great opportunity and I'm really glad that my work got this kind of attention. Thanks to Rebus farm and VWArtclub, they are creating massive opportunities for creative artists around the world! And it's been a privilege that I'm being a part in some way to represent my country's long-living heritage.

Best regards,
Afridhi M.T.


Check more of Thanish 's work on these channels:
---
Want to share your work with our community too?
Contact us at This email address is being protected from spambots. You need JavaScript enabled to view it. and tell us about your favorite project.
---
Get started with your own renderings