Thursday, November 4th, 2021 by Ata Parhizkar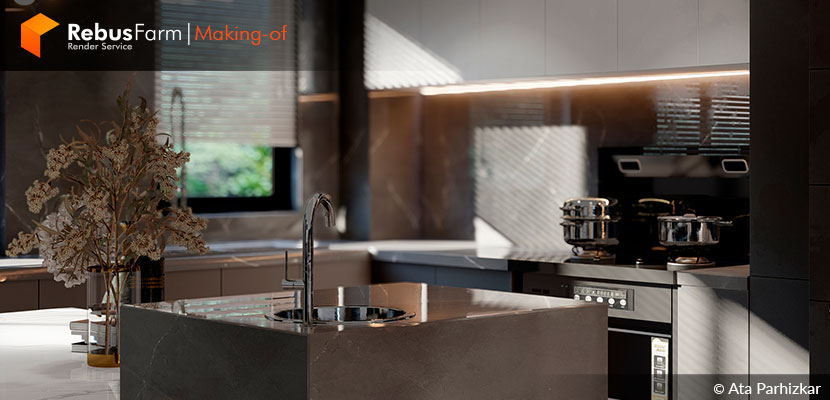 In this 'Making-of' edition, architect Ata Parhizkar gives us an insight into how he developed one of his latest projects. 'Denmark Dream House' shows great attention to detail and a minimalist and beautiful design that results in the visualization of a cozy and welcoming space.
Let's hear more about this amazing project and what Ata shared with us.
About the artist
Hello, I hope you are well.
My name is Ata Parhizkar, I'm from East Azerbaijan, Iran. I live with my family in Tabriz, working in the field of architecture. I'm proficient in 3ds Max, Lumion, V-Ray, Corona, Unreal Engine and AutoCAD software.
Denmark Dream House
The subject of this project is the living room and kitchen for a location design in Denmark with an area of ​​100 square meters as a single floor.
I considered the design style of the project to be modern architecture, considering that it is located in Denmark and the interest of the Danish people is for a simple design. The connection between the kitchen and the living room works in a way where they are separated from each other but the connection between the spaces is maintained.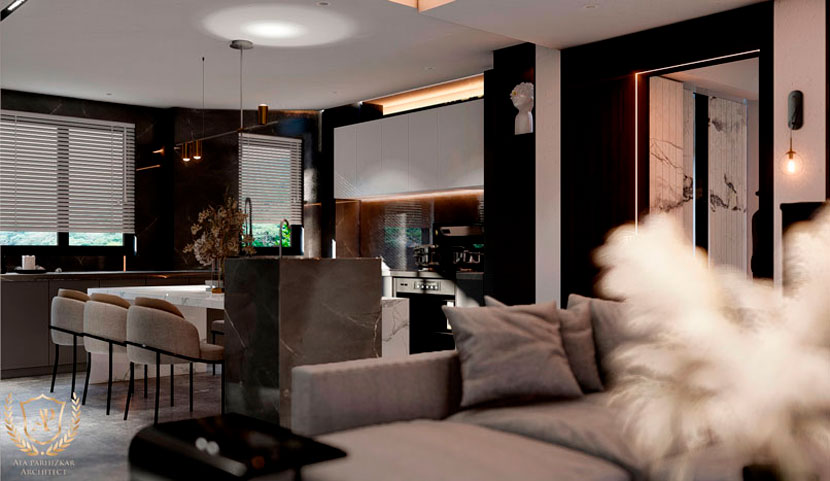 Kitchen view from the near living room.
For the materials, I used mainly wood and stone because the Danes are very fond of wooden materials, the part of the kitchen cabinets is made of ceramic with a size of 3 meters by 1 meter, used in bookmatch mode.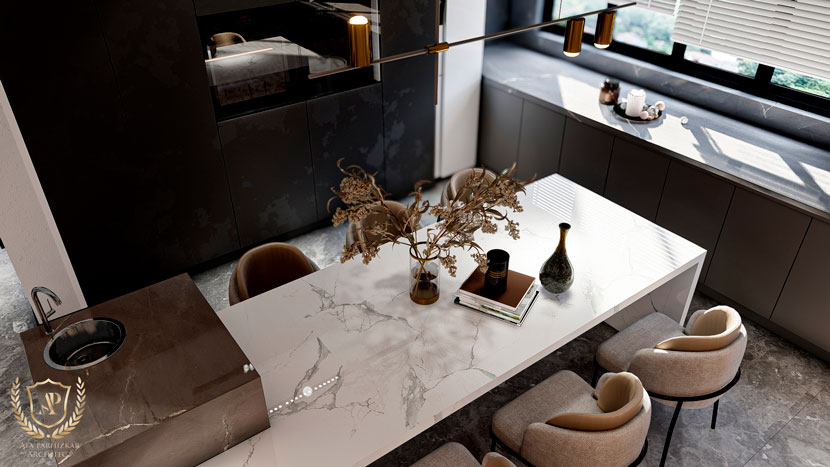 Kitchen ceramic details.
Modeling
The modeling of this project was made in 3ds Max software and the rendering was made with Lumion.
I used 3D Max commands for modeling. So first I entered the map into 3ds Max and drew the perimeter lines using the line command. When I reached the stage of volume and making 3D volumes, I used the edit poly command to create the details and finally, I used the objects when ready for the scene.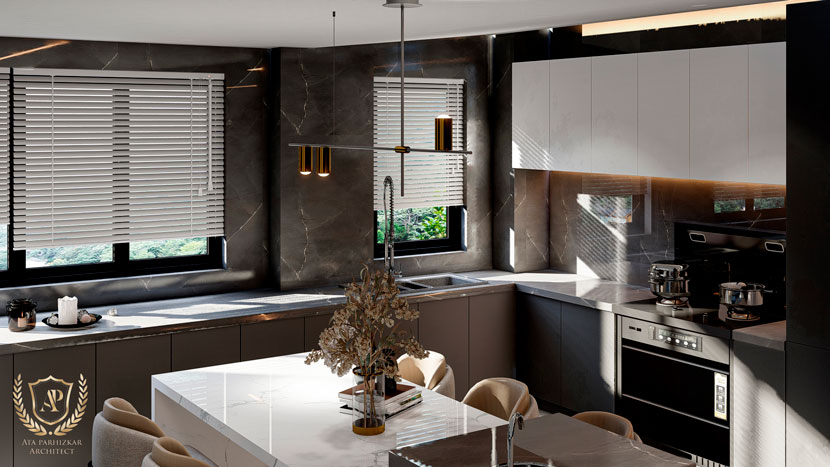 Kitchen view with inside and outside lighting.
Texturing
Textures of project materials were done in Photoshop using the PBR technique from Lumion environment, which was used for the materialization.
The texture detail of all materials consists of 3 parts: texture, displacement and reflection.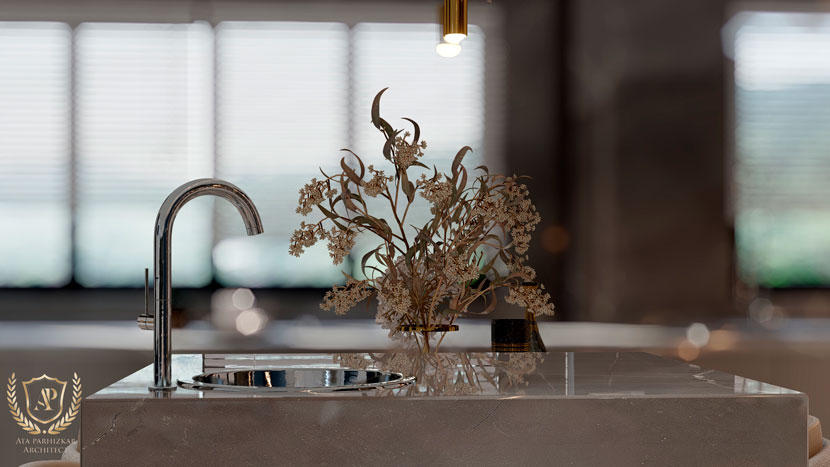 Close detail to the surface and decorative element.
Lighting
The lights of this project consist of two parts, the real sky is made of Lumion ambient light and artificial light is made of rectangular light.
Thank you RebusFarm for giving me this opportunity to share my work.
---
We thank Ata for sharing his personal work with our Rebus community. Check out more of his work on his social media channel:
---
Want to share your work with our community too?
Contact us at This email address is being protected from spambots. You need JavaScript enabled to view it.and tell us about your favorite project.
---
>> Read more articles on our blog