Wednesday, November 17th, 2021 by Alena Valyavko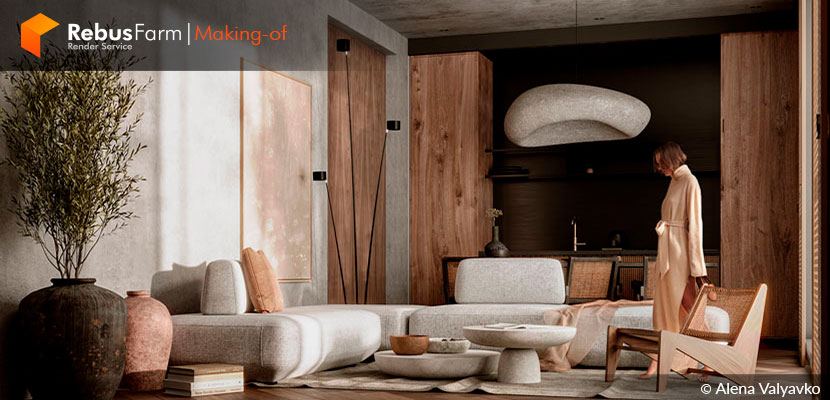 Improvisation meets simplicity and functionality in this harmonious project called 'Light Interior'. The artist, Alena Valyavko, talks to us about the career leading her to be a great visualizer and about the creative and technical process necessary to bring her latest design to life in these amazing visual pieces.
Let's dive deep into the process of this peaceful yet elegant interior.
Some words about me
Hello everyone!
My name is Alena, I am a 3D visualizer from Russia. I'm a certified architect, but I did not work for long by that education. Working as an architect, I could not find out a way to immerse in the self-expression of my creative potential. Having encountered 3D graphics while studying, it piqued my interest, but nothing more. Having discovered the practice of an architect, I realized that this is not my path. Later, I came to the conclusion that I had to study what had always interested me during my studies, visualization.
I did not hesitate to enroll first in a visualization course for beginners and then in a professional visualization course. I want to say that my skill has grown significantly in this short period. I took courses only on render.camp, perhaps this information will help someone with choosing a course.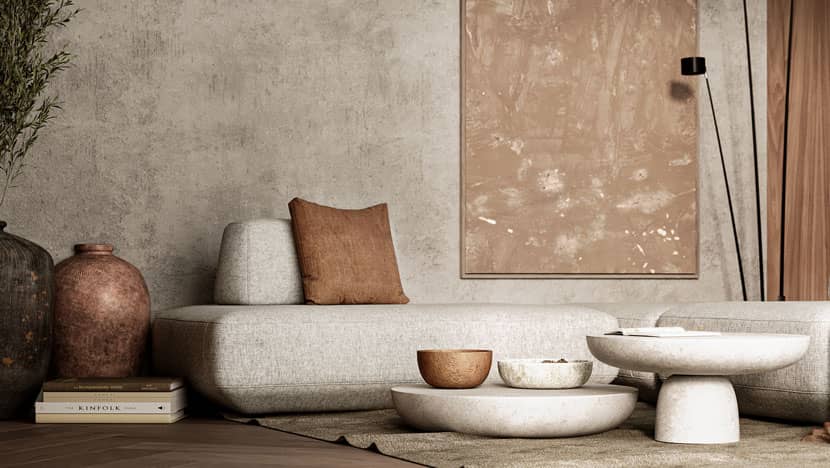 Example of visualization, 'Light Interior'.
I am currently a freelance visualizer/designer working in wabi-sabi or minimalist style. I am inspired by natural shapes, natural textures and colors.
At the moment, it is difficult for me to describe myself as a special kind of activity, since I love creating visualizations and designs, and I also think that these are two integral parts of each other. Therefore, I create my concepts exclusively in one breath. I like it when people feel inspired by my work, making the interior airier and more interesting.
Light Interior
My latest 'Light Interior' concept was the fastest because the design process happened at render time. I didn't create collages, didn't pick up furniture, everything happened instantly. The only thing I created for myself was the volume in Revit.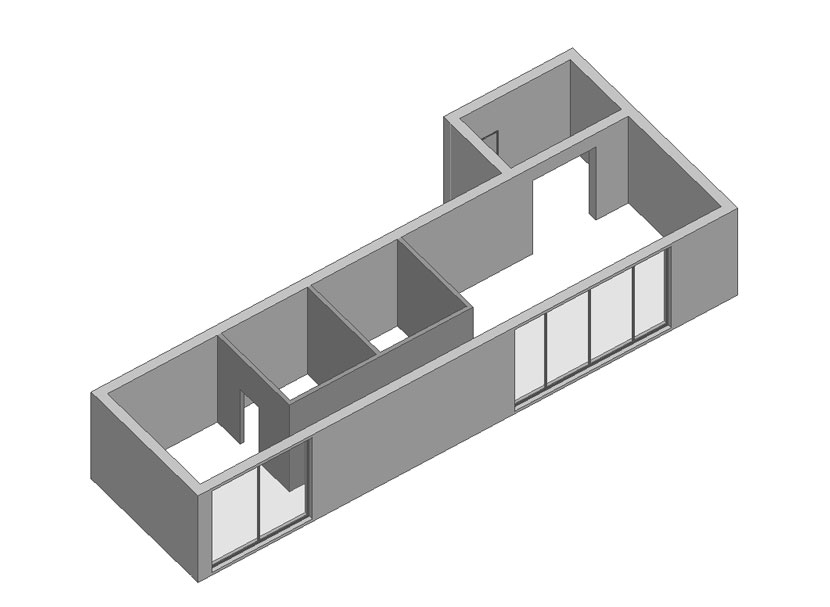 Modeling in the program 'Revit'.
The total area of the project is 75m2. An open living room combined with a kitchen, a minimalist bedroom, a dressing room, a bathroom and an entrance hall.
For the development of 3D visualization, I used: 3ds Max, Corona Render, Adobe Photoshop/After Effects. I like open spaces, I don't like classic doors, so in my concept, I followed the transformation of the space. At any time, you can divide the spaces with the necessary partitions, in my opinion, this is functional.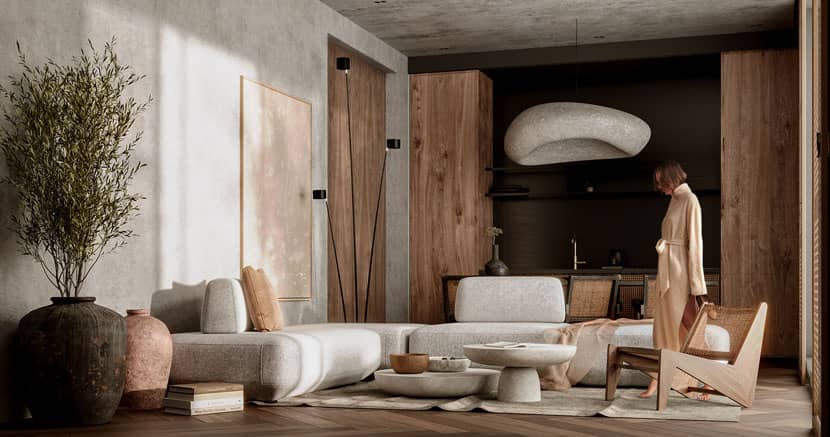 Example of open space, living room.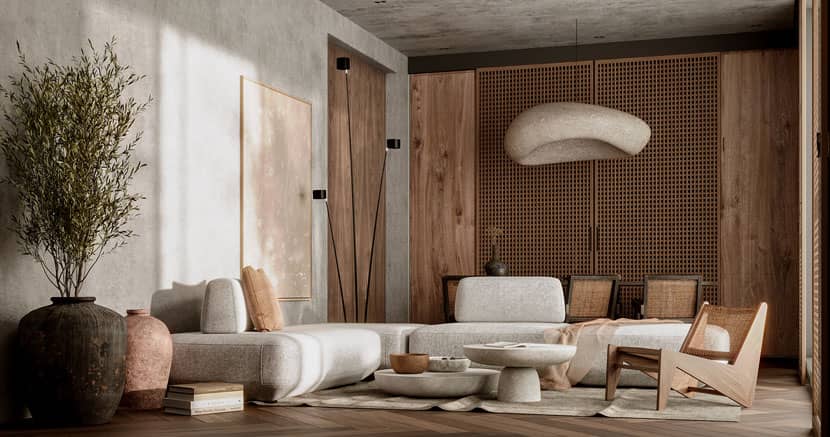 Example of closed space, living room.
Also, I do not like the extra noise in the kitchen - refrigerator, oven, a lot of furniture. Therefore, in my project, I decided to close it so that the kitchen could be read as a single facade at the necessary moments.
The TV zone can also be open or closed if desired.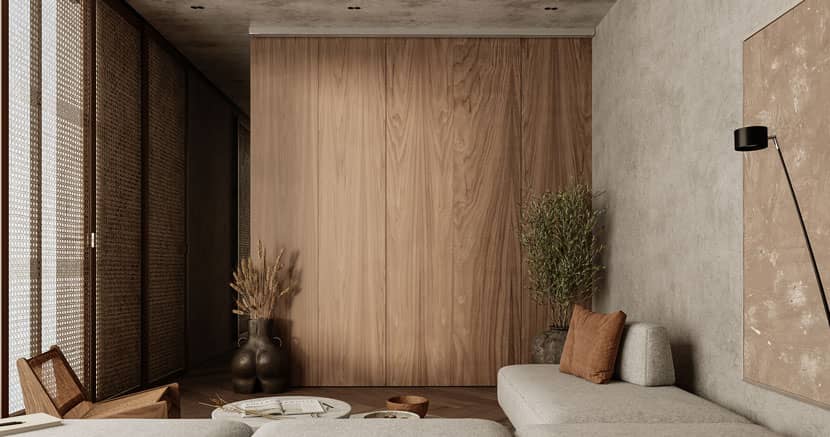 example of an open TV area, living room.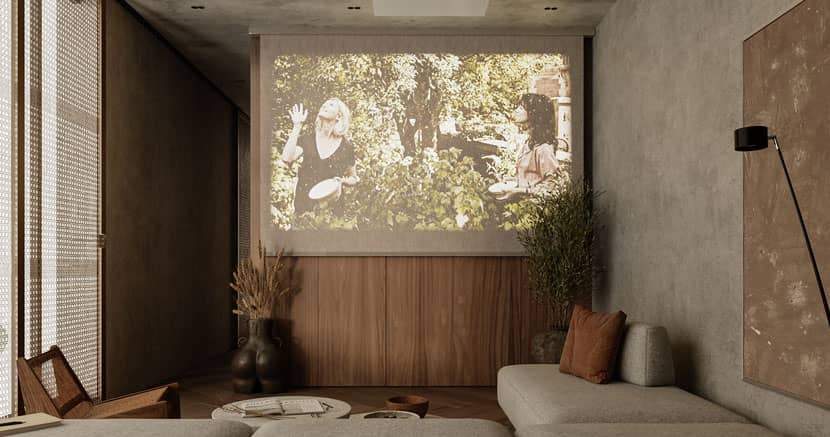 example of a closed TV area, living room.
Lighting and texturing
I am an adherent of natural materials and I use only them in my projects. I don't create relatively complex materials in 3ds Max. I believe you need to feel the material is natural and clean. I believe beauty lies in simple things.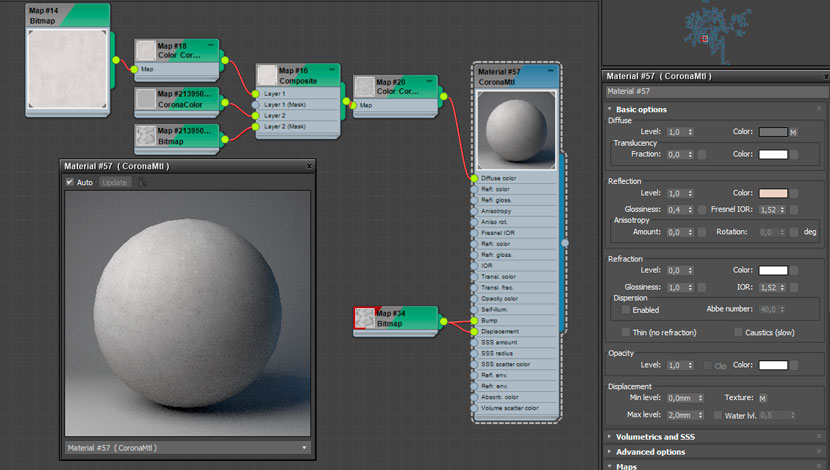 Example of wall material.
As for lighting, everything is pretty simple here too. I only used two Corona Suns in the scene. To create the midday sun in every main room with natural light.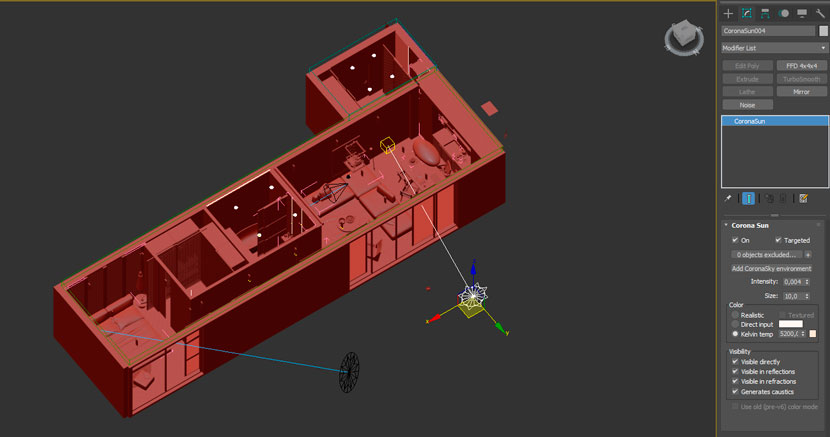 Sunlight for living room.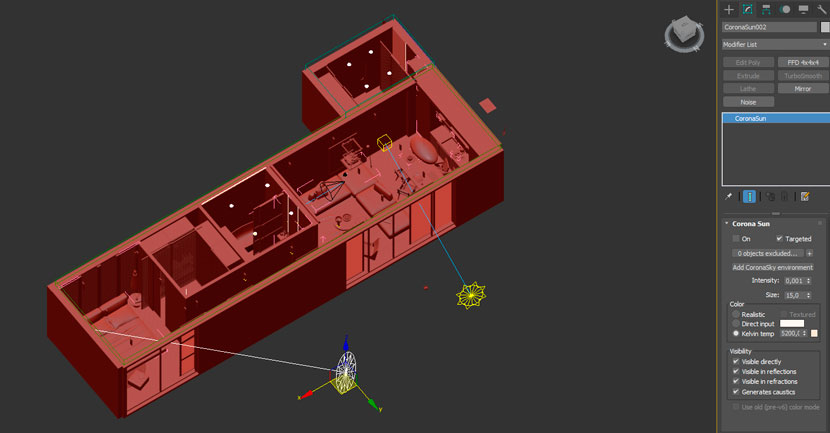 Sunlight for bedroom.
Conclusion
In conclusion, I would like to talk about my inspiration. The works of the Makhno Studio make a special impression on me. I also see inspiration in nature, in natural combinations of textures and colors.
I spend a lot of time on details, here you can see a couple more of the details in the project.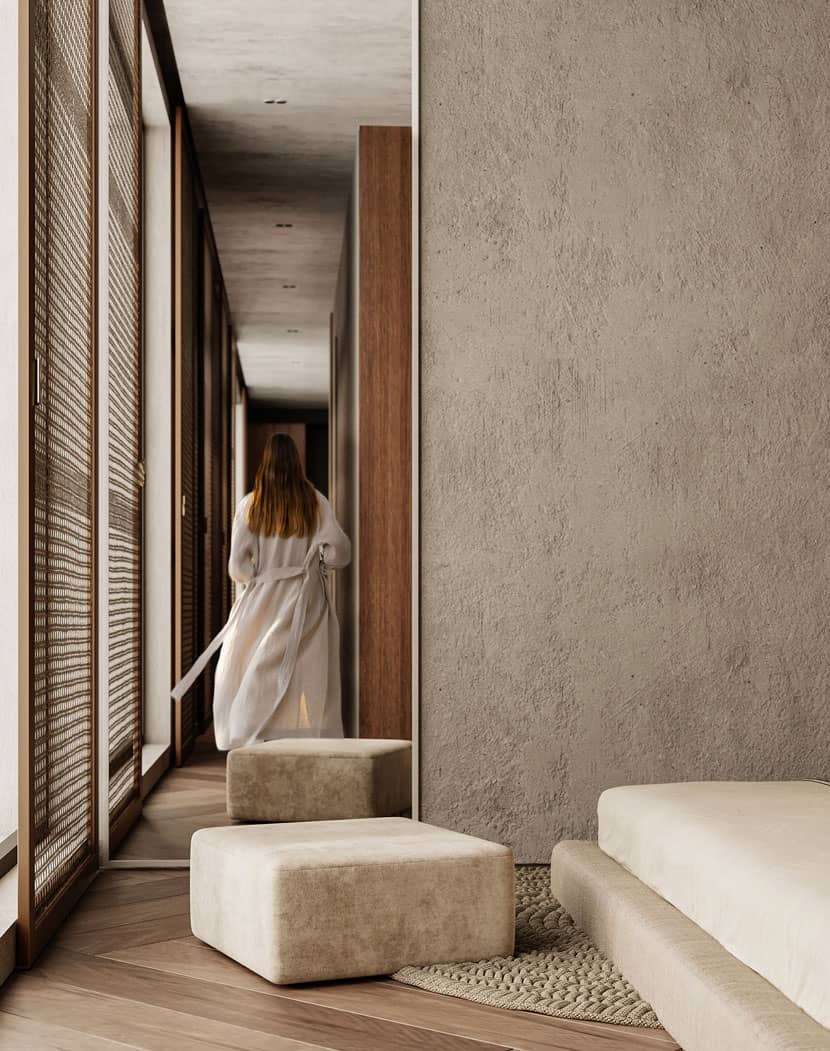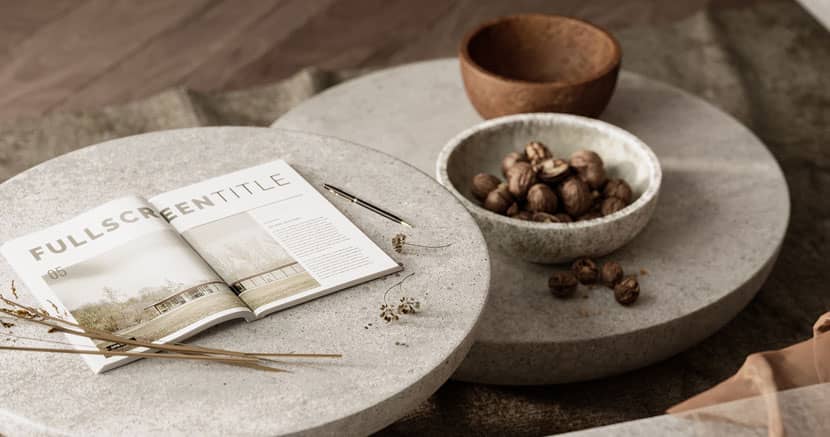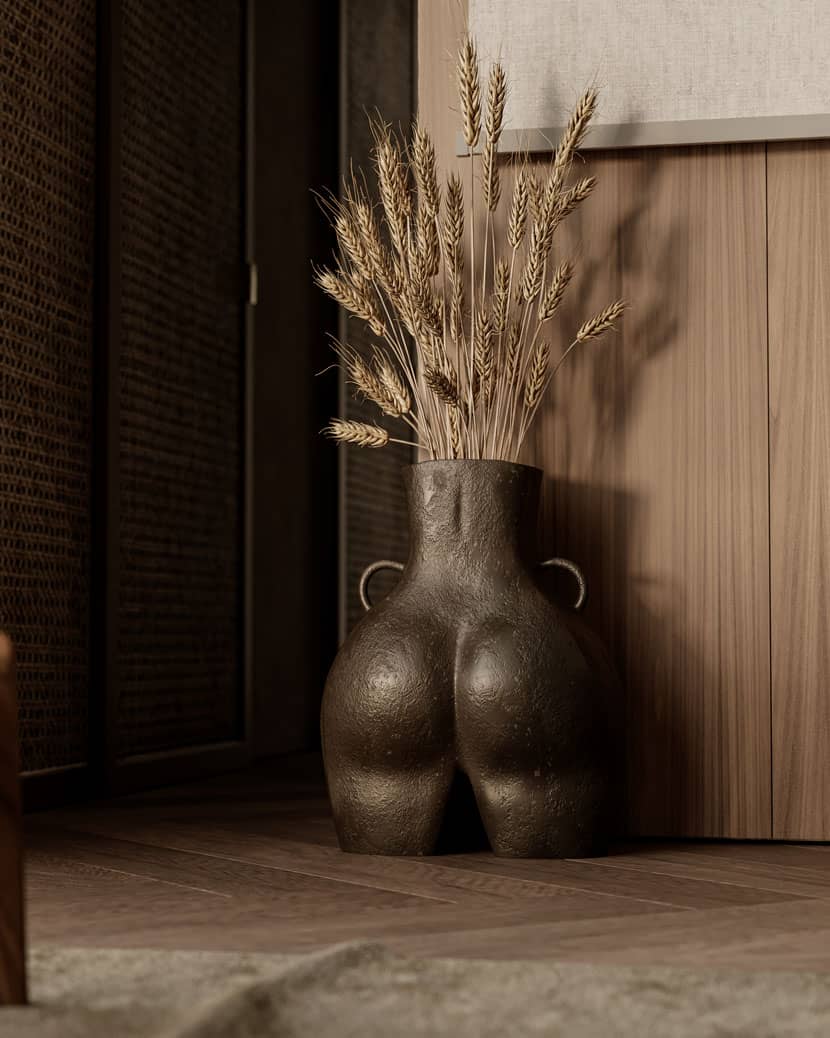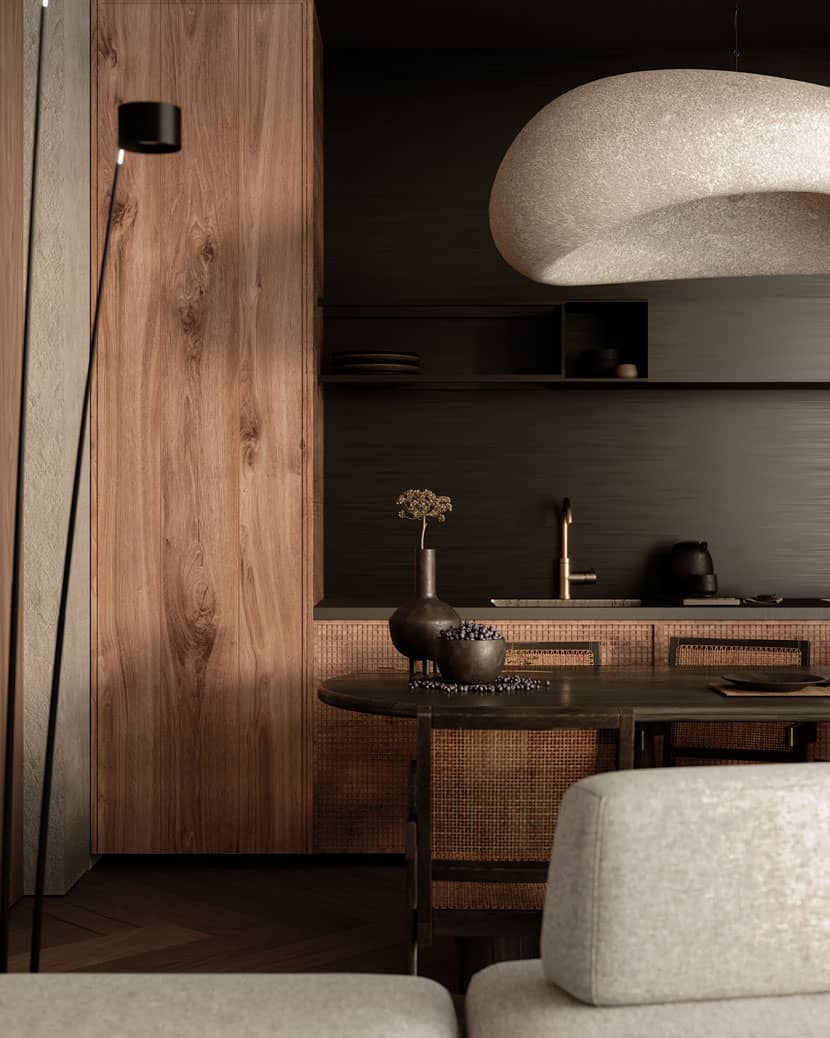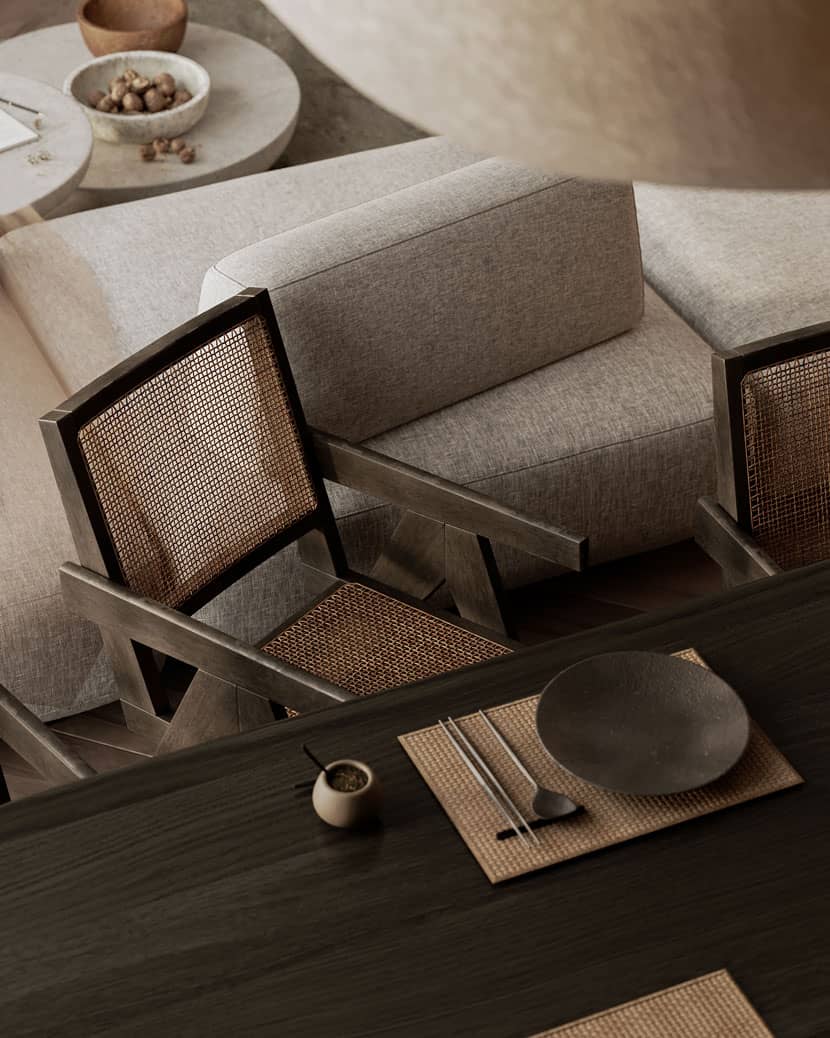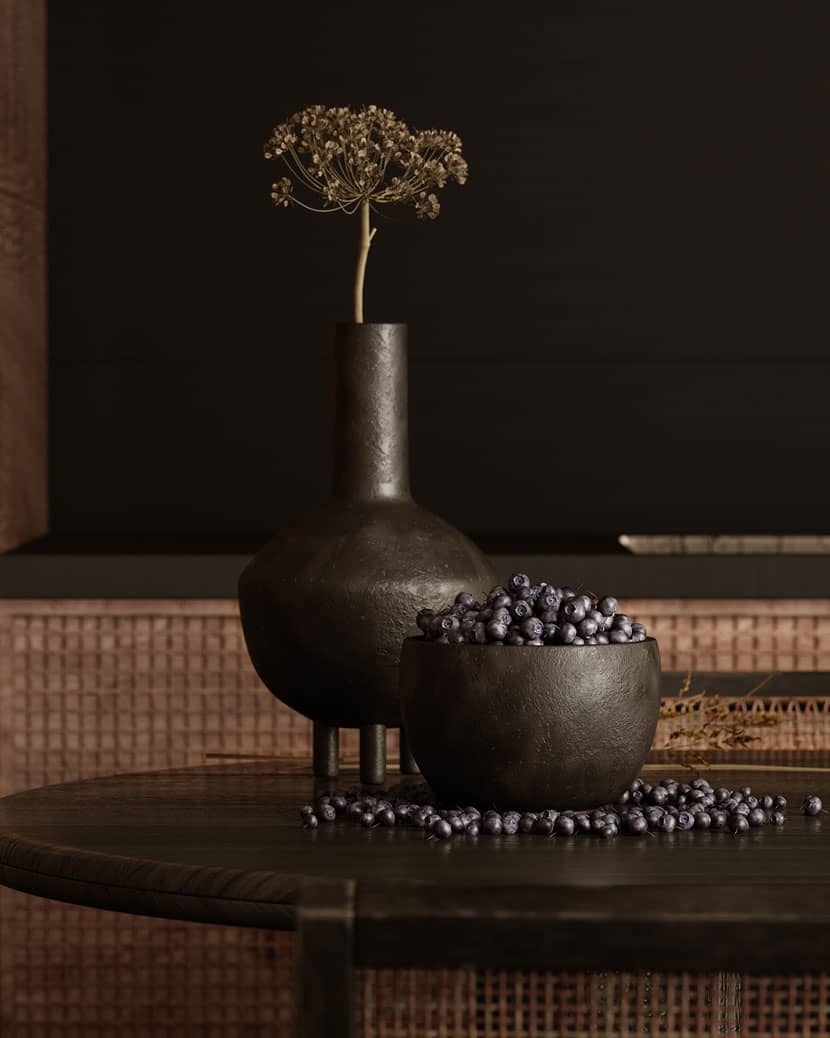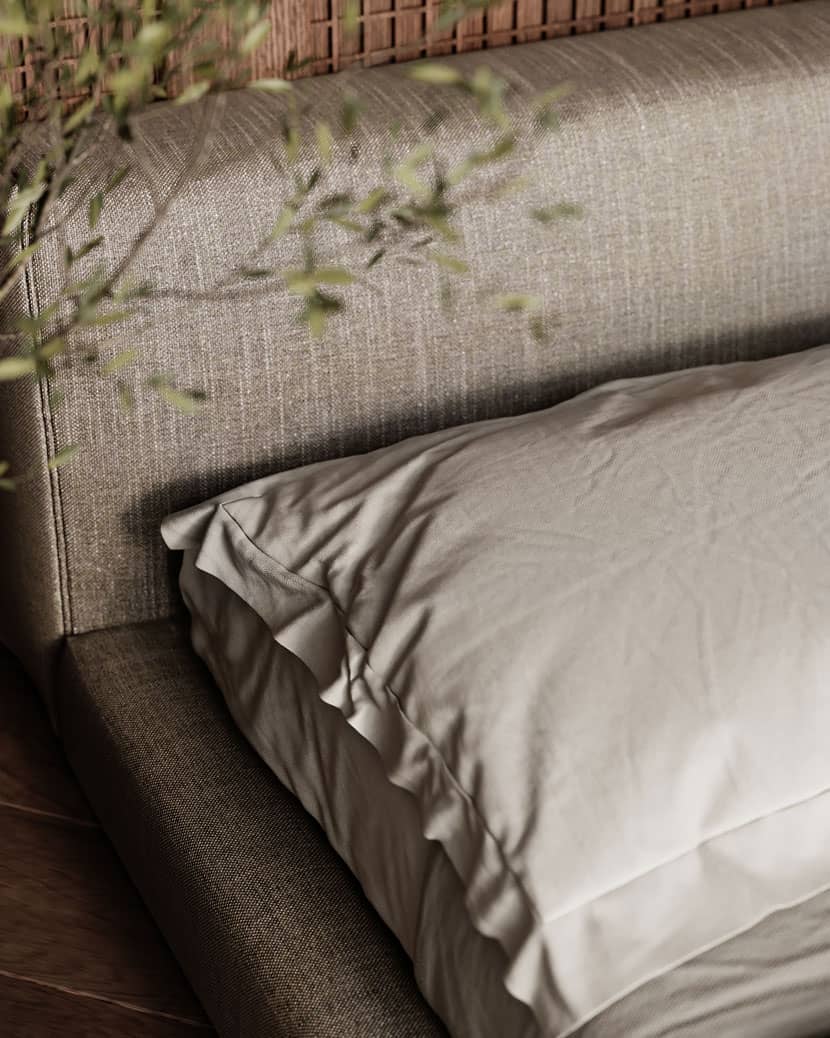 Thank you very much for reading this article. Happy viewing!
Thank you, Alena, for sharing your beautiful work and your process with our Rebus community. Check out more of Alena's work on her different channels:
---
Want to share your work with our community too?
Contact us at This email address is being protected from spambots. You need JavaScript enabled to view it.and tell us about your favorite project.
---
>> Read more articles on our blog