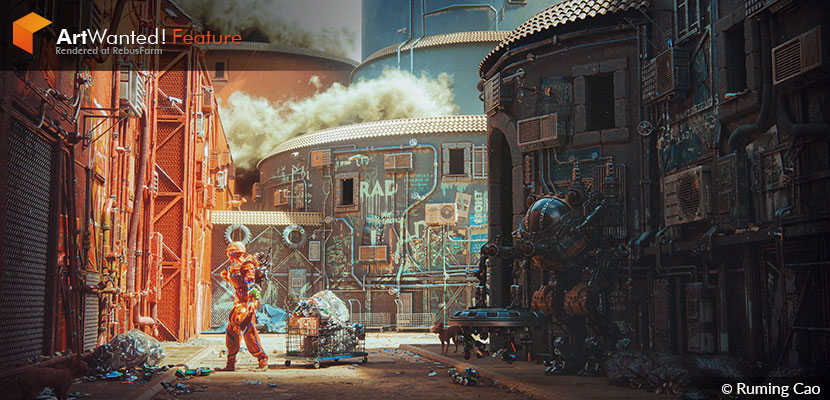 Our final ArtWanted! feature of 2022 sees the return of a familiar face, as Chinese 3D artist Ruming Cao has once again wowed us at the Rebus render farm with another impressive display of his versatile abilities. While his previous works mostly focused on interior design, his latest submission 'Junkman' is a scene of high technical complexity and cleverly veiled environmental commentary. Driven by a seemingly unquenchable thirst for knowledge, he is determined in his pursuit of becoming a well-rounded generalist.      
In our interview, Ruming discusses stepping out of his comfort zone, reflects on asset creation, and talks about his inspirations and ambitions.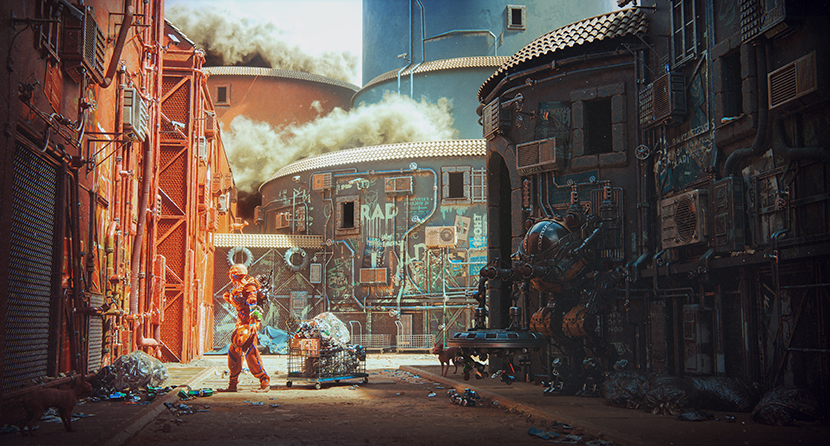 Ruming Cao, 'Junkman'
Ruming Cao is originally from a small city near Ma'anshan in Eastern China, but currently resides in Hefei, where he works as an instructor at an educational facility, teaching students rendering. Ruming himself, on the other hand, is entirely self-taught. His passion for 3D began during his college days, when he saw his roommate studying 3ds Max. Curiosity soon turned into obsession, and in 2016, following his graduation, Ruming knew he wanted to pursue a career in the CG industry. He has been working hard on achieving his dream ever since, continuously pushing himself to break ground.   
Hi Ruming, thanks for joining us again, we are so glad to have you back! How have you been?
Hello, and thank you, I am doing well! After our last interview, I won first place in the Hum3D competition, which made me very happy.
Your latest submission to our render farm, 'Junkman', is a significant departure from the living room interior we discussed for our previous interview.
As an aspiring generalist, I have to be proficient in many different areas. Instead of limiting myself to interior design, I wanted to challenge myself by stepping out of my comfort zone. So since the end of last year, I have been working hard to improve: I participated in several competitions and tackled different projects; science fiction in particular is a genre that I have been very fond of since I was a child.
Following the example set by some of his biggest inspirations in the CG industry, Ruming created all of the assets and textures himself.
Can you tell us more about the origins of the project and the underlying concept?
This is a personal project that served as an exercise for me to practise my skills and use a ton of different software. The original idea is that aliens crash-land on earth and need to refuel their spaceship. Soon the visitors discover that the energy they need can be harvested from cans, and in their effort to collect them, they become homeless scavengers. Visually, the scene environment is heavily inspired by the works of Cornelius Dammrich, for whom I have a great deal of admiration.
What parts of the scene were especially important to you, both from a visual and design as well as from a technical point of view?
Another one of my inspirations for this piece was the work of
Mikhail Buleyko
. Emulating his style, I initially planned on doing just a close-up of the character. But then I realized this would severely limit me in terms of visual storytelling, so I decided to zoom out and focus on the scene as a whole. The color palette was the most important, albeit the most difficult part of this project for me.
Originally intended as a portray piece, the eponymous 'Junkman' ultimately became a character of a much bigger scene.
What were some of the challenges you had to overcome and how long did it take you to complete the project??
Between creature modeling, hard surface modeling, creature mapping, animal modeling, scene modeling, clothing modeling, and rigging, I had to learn a lot of different software. I used Mari for creature textures, Substance Painter for hard surface textures, Fusion 360 for modeling some parts, Marvelous Designer for clothing, ZBrush for sculpting characters, animals, and robots, and V-Ray for rendering. All in all, it took me about one and a half months to finish this work.
I noticed you do a lot of modeling and texturing work on your own, rarely relying on premades. Was it the same for this project?
Yes, I have been making all of my models and textures from scratch since last year, and because I wanted to stay true to the original, I did so for this project as well. Many of the masters I admire such as Marek Denko and Cornelius Dammrich make their own assets. It is a labor of love, maybe even artistic pride.
To me, assets are somewhat of a double-edged sword: With so many incredible assets at your fingertips, creating good work has never been easier, especially in the archviz world. That is, as long as you are willing to spend the money, but that seems to be in line with the fast-paced world we live in.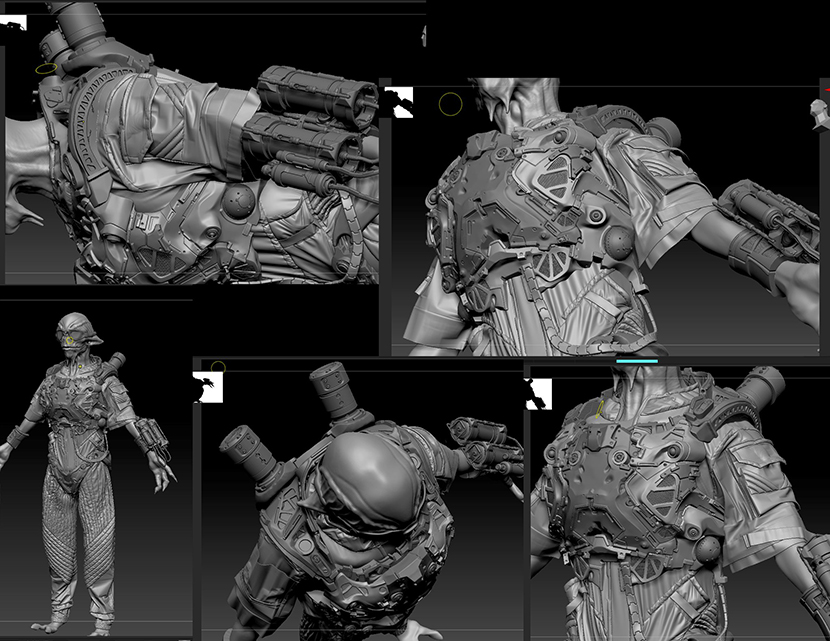 Another look at the 'Junkman' in all of its extraterrestrial glory.
What has the feedback been like so far and how satisfied are you with the results yourself?
Honestly, I would probably give myself a solid 7/10, aesthetics has always been my weakness relative to technique. While I can routinely produce high-quality interior renderings at this point, now that I have stepped out of my comfort zone, the road has become difficult – aesthetics take time.
What is one thing you have learned from this project that you can share with us?
Mastering complex software. While technology alone might not make you a better artist, it is an important threshold to cross: you must learn the tools of your craft.
Please tell us about your experience with RebusFarm. Is there anything you especially like about our service?
It's efficient and fast. Next year, I plan on learning to make short films, I am sure RebusFarm will be a huge help in that endeavor.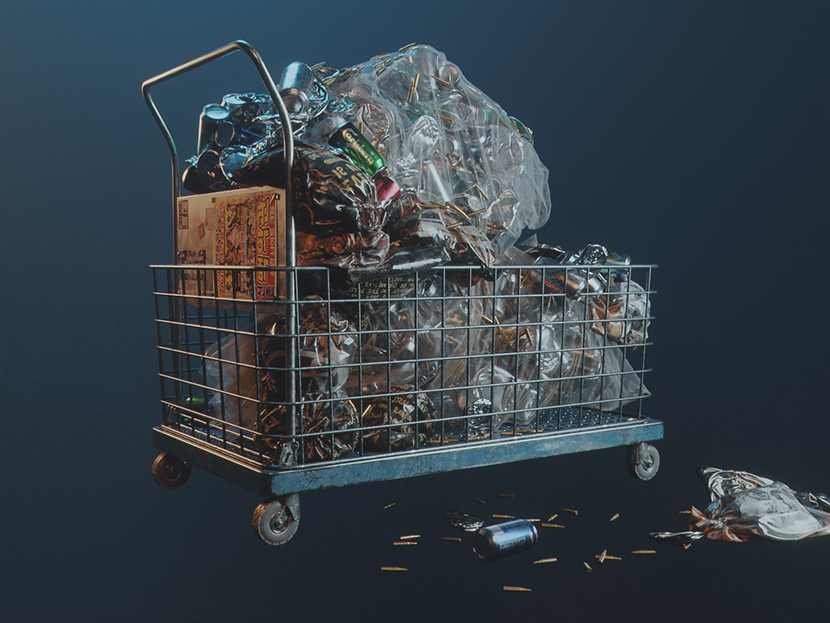 In a clever bit of social commentary, our waste has become the power source for the marooned aliens turned scavengers.
In closing, is there anything else you want to say? Any plugs, shoutouts or upcoming projects you would like to mention?
I still consider myself a student, always seeking knowledge and trying to sharpen my skills. I know that my works still have many shortcomings, but I am determined to keep improving as an artist and become better and better.
Ruming, thank you so much for taking the time and all the best in the future.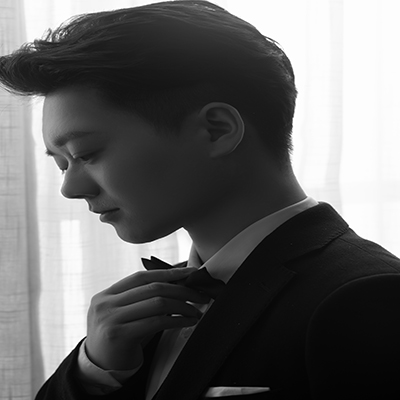 About the artist
While Ruming Cao still considers himself a student, he works as a CG instructor at an educational facility in Hefei, China. Hoping to one day reach a level of quality comparable to his industry role models, he has been working hard to improve as a 3D generalist. Ruming's latest efforts have been repeatedly recognized and won him accolades by outlets such as Evermotion, 3dtotal, VWArtClub and RebusFarm.


Get started with your own renderings