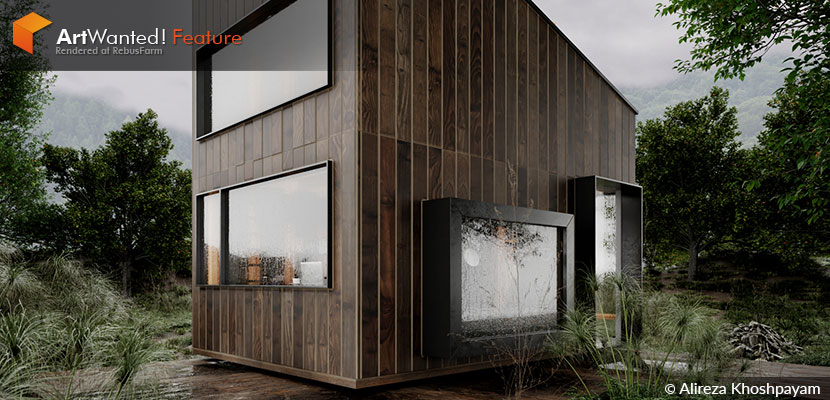 Over the last decade, the Iranian archviz community has made a name for itself, producing a steady flow of talent whose services are in high demand all over the world. Alireza Khoshpayam, our ArtWanted! feature in June 2022, is no exception: a senior CG specialist with over ten years of experience, he skillfully navigates the entire design process for his illustrious client base as well as for his students.
Continue reading to learn more about Alireza's determination and take a closer look at one of his most recent projects, rendered at the Rebus Render Farm and reaching all the way to Ecuador.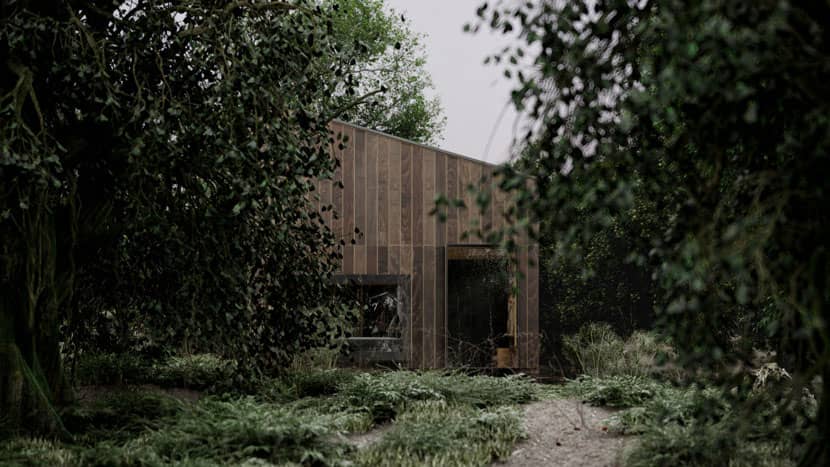 Located 4000 meters above sea level in the Andes mountains, the 'Arrachay' allows for a unique workation opportunity.
When Alireza Khoshpayam first took interest in CGI some 20 years ago, his family strongly opposed him from pursuing his new-found passion further. But Alireza never gave up on his dream, and years later, supported by his wife, he launched his professional career as a 3D artist: "I started at a small cabinet manufacturing workshop", he recalls. "Eventually, an architecture firm took notice and invited me to work for them." Today, the 32-year-old successfully manages his own studio, and is hardly short of work. His core services include design, 3D modeling, rendering, and animation, with most of his clients being architects.
His understanding of his profession is characterized by high standards and a strong work ethic, never shying away from a challenge: "I can't say 'oh, this project is too complicated, I can't do it'; I am a CG artist, I have to know how to do everything, from A to Z, all with adequate skill!"
This mindset has not only attracted a unique client base, it is also a lesson he tried to impart to the more than 3,000 Iranian students he taught thus far. While his busy schedule nowadays rarely allows room for teaching in-person, Alireza still regularly uploads tutorial videos to his YouTube channel, covering different 3D software in Persian. Alireza tells us though he misses seeing the satisfaction on his students' faces, he already looks forward to his next online course: "In the future, I plan to record a series on Unreal Engine, as I believe I have a lot to say on that particular topic."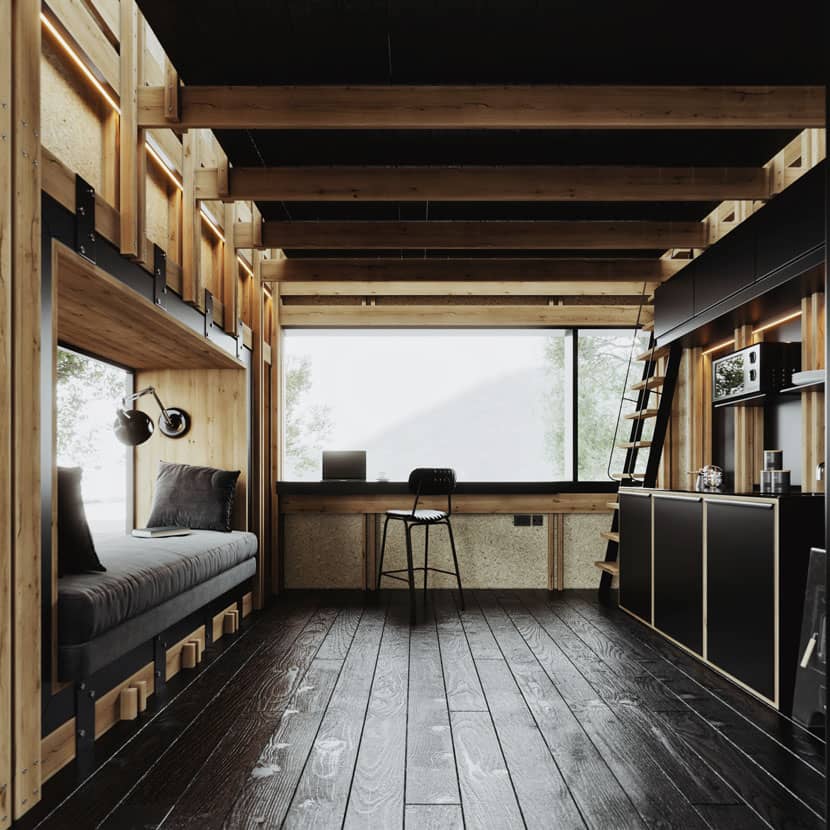 A look at the compact interior; the wooden structure is insulated using a non-petroleum-based biosource.
Alireza does not consider himself a professional interior designer, but is always eager to learn and improve, citing the likes of Kelly Wearstler and Corey Damen Jenkins as inspirations. For one of his most recent projects, he closely collaborated with Ecuadorian architect Lesley Jordania Villagrán and her team at 'Kozy Cabins'. The 'Arrachay', a compact wooden workspace cottage high up in the Andes, is designed to withstand the extreme conditions, the name being a compound of the Quechua terms for the cold climate (achachay) and the nearby thermal pools (arraray).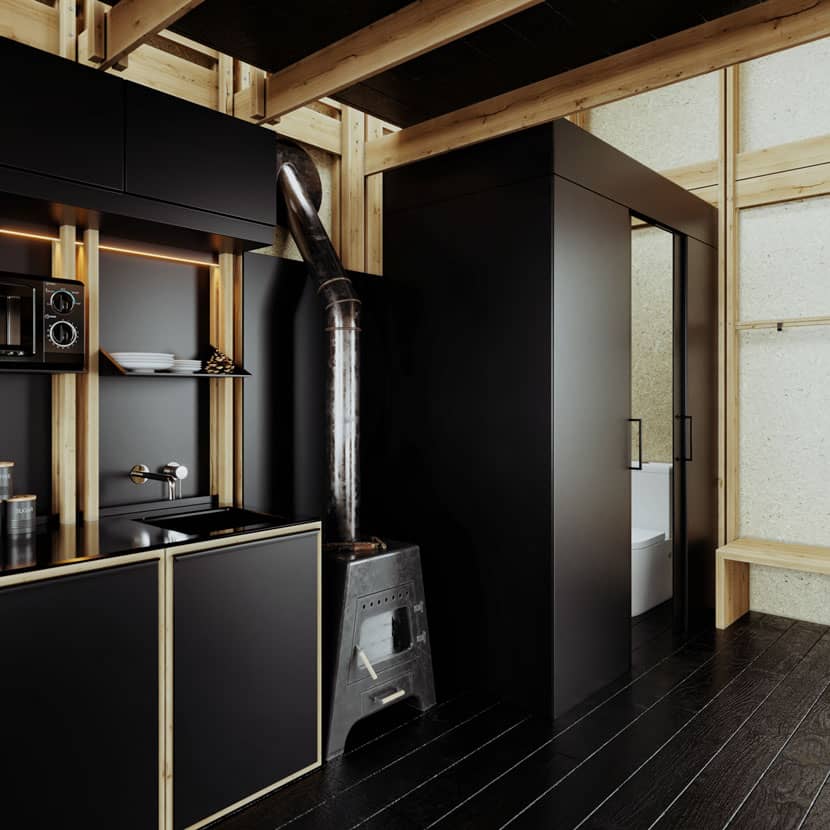 The 'Arrachay' hosts a small kitchen within a single built-in strip of cabinetry. Check out some on-site photographs here.
The production started "with a simple box in 3ds Max". To realize the architects' vision, Alireza furthermore used Corona, Quixel Megascans, and Speedtree for the big tree in front of the building.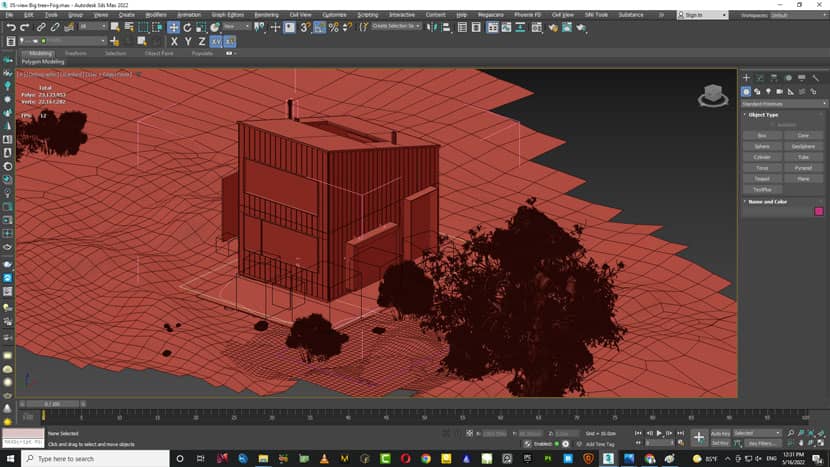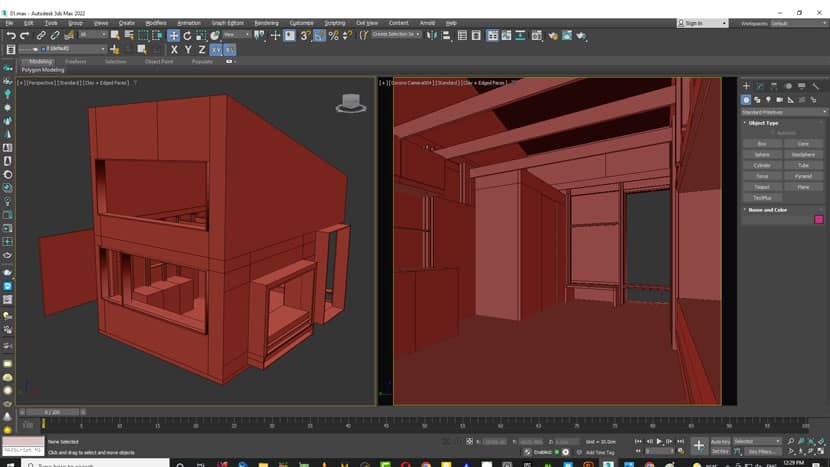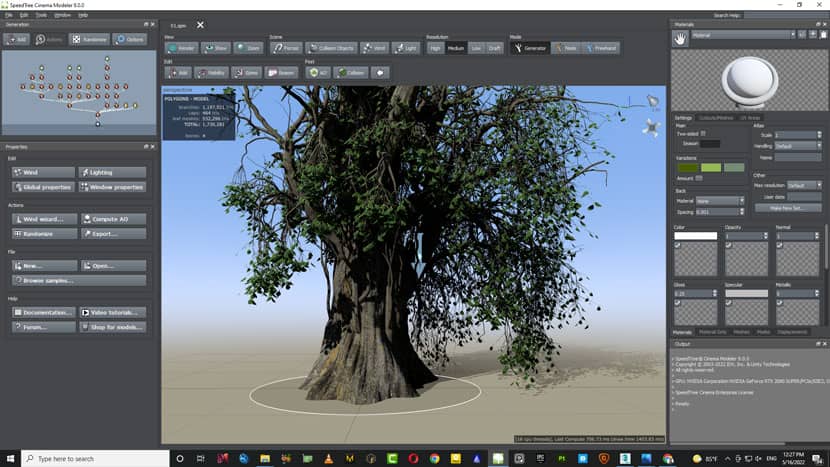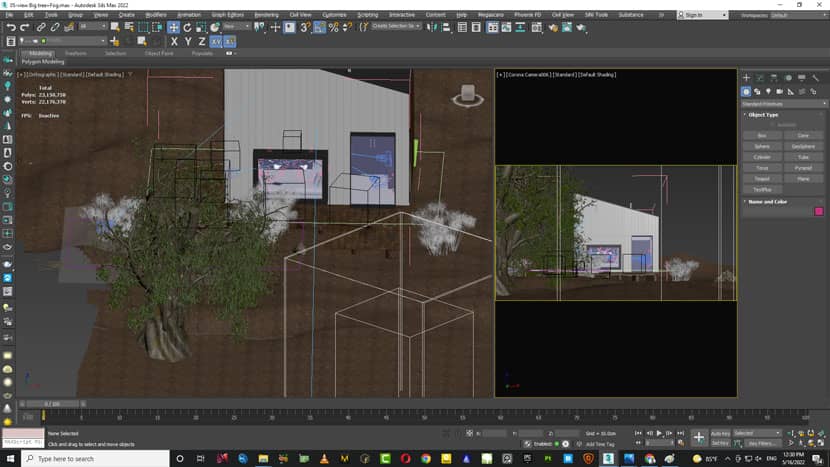 Asked about his experience with our service, Alireza says: "RebusFarm is family! I always get the desired results much faster, and it's much more beneficial to me overall. Best wishes to all the readers and art lovers out there."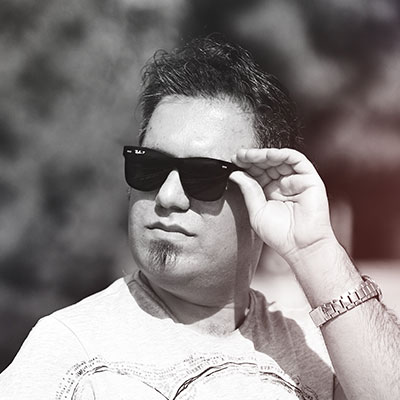 ---
How to join ArtWanted!
Do you want to get featured in our ArtWanted! campaign and win 250 RenderPoints on top? Submit your work, rendered at RebusFarm, to This email address is being protected from spambots. You need JavaScript enabled to view it.! Visit our Art Wanted! page for more information.
---
Get started with your own renderings