Wednesday, May 15th, 2019 by Julian Karsunky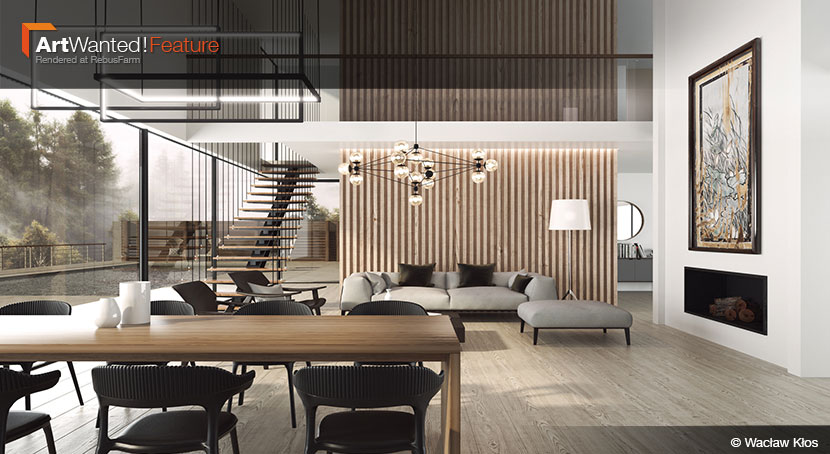 It's an archviz extravaganza at the RebusFarm blog and we're covering all the bases! Whereas our current 3D Artist of the Month exclusively focuses on exteriors, Wacław Klos, our May 2019 ArtWanted! feature, mostly designs elegant interiors.
Unsatisfied with his employment relationship, Wacław decided to take a chance and established his own business Epistudio. In our interview, he recounts his journey to self-employment and exploring additional revenue streams as a freelance artist.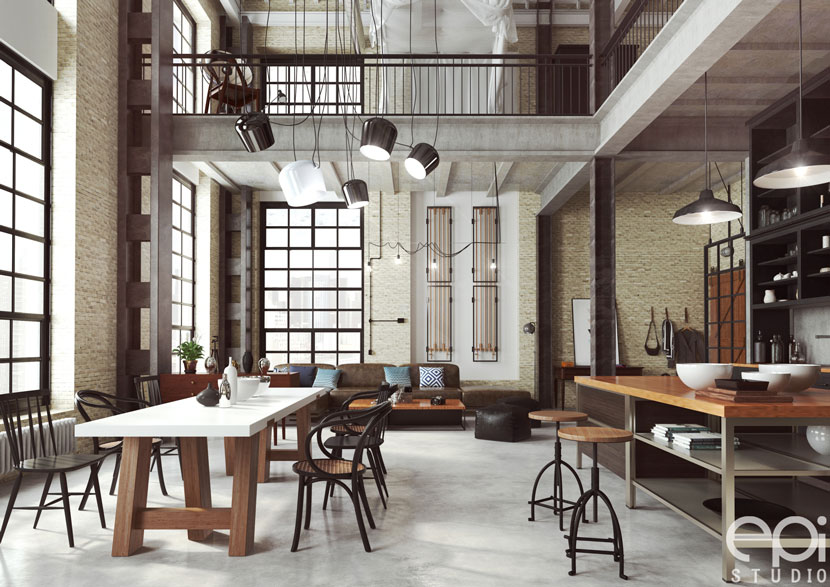 Hi Wacław, thanks for taking the time. To start things off, please introduce yourself to our readers!
Hi everybody, my name's Wacław Klos, I am a 33-years-old archviz artist from Poznań, Poland.
Do you recall when and how you first consciously encountered CGI?
As an avid fan of video games from an early age, I frequently encountered CGI as a kid. However, the more deliberate and immediate contact came much later during my college days: as an architecture student, 3D software became my daily working tools.
When and why did you then decide to pursue a professional career as a 3D artist?
After a couple years of working as an architect, interior and furniture designer, I realized that being a 3D artist is the perfect blend of my theoretical knowledge from university and the experience gathered from my professional career.
It was an obvious choice, really, as 3D visualization was not only a big part of every job I ever had, but the most satisfying and joyful to me.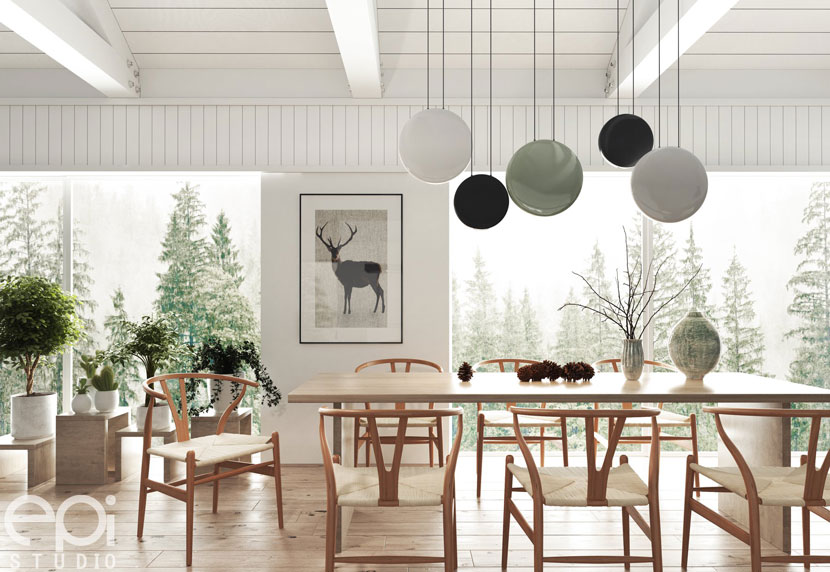 What training or education do you have?
I graduated from the Technology University in Poznan, Poland with a master's degree in architecture and urban planning. I also spent a semester abroad in Denmark.
When it comes to 3D, I'm self-learned for the most part. I've learned all the basics from my roommate during my student exchange, he was the best tutor I've ever had. So, Mario, if you're reading this, I'm truly grateful!
Before I started my own company, I worked in an architectural bureau.
Speaking of, can you tell us more about your company Epistudio, the studio's history, its field of work and general philosophy? When and under what circumstances was Epistudio established?
Epistudio was established in early 2014. I simply realized that I was not happy working a nine to five in someone else's company. Supported by my wife, I decided to take a chance and go independent.
As a freelancer, I make 3D visualizations and animations of products, buildings and interiors. My clients are mostly manufacturers of interior design elements such as floors, wall panels, doors and so on. I also work with real estate developers, helping them visualize and present their investments.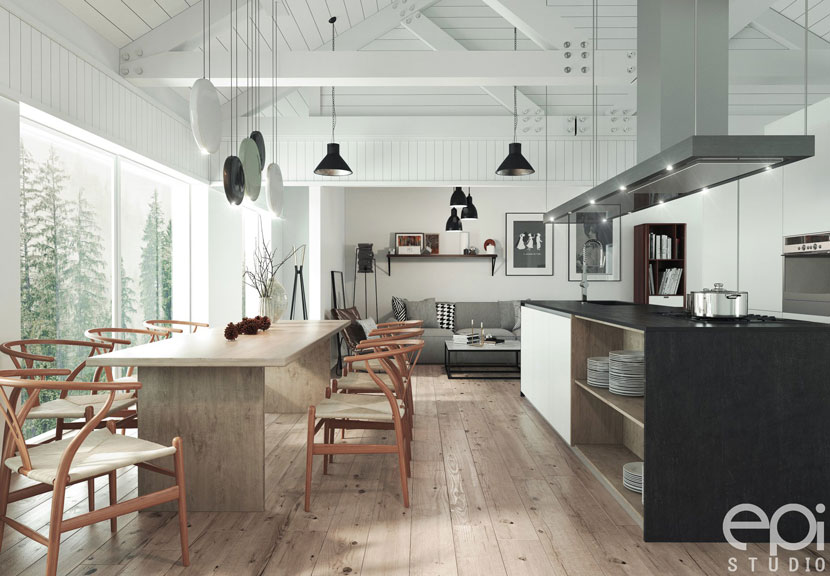 Let's talk about your work in more detail! How did you end up specializing in architectural visualization?
Actually, I've never worked with any other form of CGI than architectural visualization. It was a natural result of my studies and the sense of aesthetics I developed throughout the years.
Generally speaking, what is your main goal when doing architectural visualization scenes? What is your personal standard as a studio?
Once, I've heard architectural visualization defined as constant observation, and I fully agree with this. During my work, I am trying to focus on details as much as possible. Unfortunately, this means that getting better at what I do doesn't necessarily mean getting faster, just more aware.
What skill set is most important in your line of work?
Patience with clients (laughs). More specific to architectural visualization, I think what's most important is a combination of software skills and artistic vision.
Also lighting, of course, it is all about the lighting! No matter if it's interior design or architecture itself, real world or virtual reality – lighting is the most important aspect. It directly determines how we perceive something, especially when it comes to 3D graphics. Good lighting is a key factor to quality.
What does your usual workflow look like when working with a client?
Usually, it starts with a mood board with sketches and images. From there, I design unique interiors for each client to properly showcase the product. That's quite an involved and intricate process until the final render.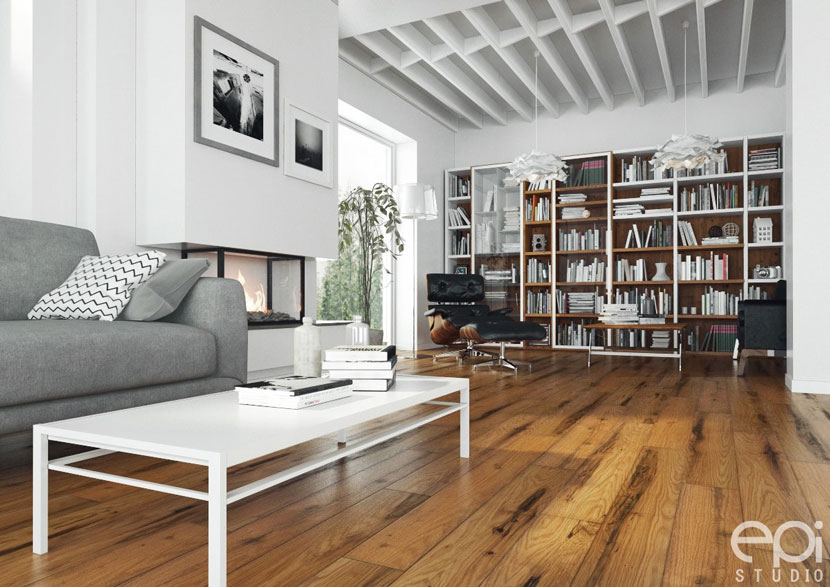 Now let us examine your submission to our ArtWanted! campaign more closely, an elegant interior scene with an outdoor swimming pool. Please tell us all about the project and the circumstances behind the creation of the image!
This scene was originally a draft design for a floor panel company that was unfortunately rejected.
Not too long ago, I decided to try to recycle unrealized projects and sell my renders as stock images. Thus, I made several changes to the original scene, now free of the client's guidelines and similar constrains. The result was the creation of this image and it was a very refreshing experience.
Once you had a rough concept in mind, how did you then go about realizing it? Can you walk us through the development process step by step?
For me, it always starts with a pencil and a piece of paper. Than it goes through architectural software, from where I'm importing the project to 3ds Max, followed by postproduction.
Although it may seem as a clear-cut routine, each project is unique and the process changes according to what inspires and engages me at the time.
What software did you use to create this piece? Any plug-ins you found particularly helpful?
Nothing out of the ordinary, mostly 3ds Max and V-Ray.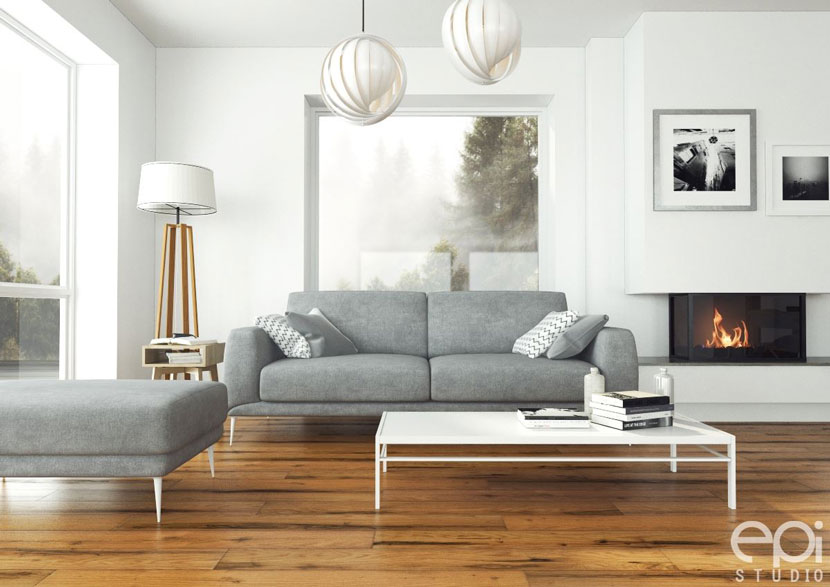 You offer licenses for scenes such as this on shutterstock.com. Is this just an additional revenue stream for personal projects of yours or do you specifically create images for this purpose?
In the realm of stock images, I'm still at the very beginning. However, like most freelancers and self-employed business owners, I suffer from a lack of a steady income. This was my idea to alleviate this problem. It is a long-term project though; I'm keeping my fingers crossed that it will become financially viable eventually.
Is there a significant difference in how you approach personal and commercial projects in general?
Not really, no! Generally, I try to approach and treat every project equally, with the same carefulness and diligence, no matter if I'm working for myself or for a big advertising company.
Please describe your experience with RebusFarm thus far. Is there anything you particularly like about our service?
I love you guys! You make my work much more fluent and less stressful! I especially appreciate the clear and simple interface as well as the friendly customer service.
I tried other render farms before, but the reliability of your service really made all the difference.
Thank you for your kind words, it means a lot to us! Now, is there anything else you want to say? Any present or upcoming projects you'd like to mention?
Currently, I'm working on a lot of different projects and I'm sure RebusFarm will be a part of it to some extent, so I would like to thank you in advance.
Sounds great, be sure to keep us updated, so that we can share your work with our readers as well! Wacław, thank you once again for taking the time and all the best in the future.
Keep up with Epistudio and Wacław Klos' work here:
---
How to join ArtWanted!
You want to get featured in our ArtWanted! campaign and win 250 RenderPoints on top? Submit your work, rendered at RebusFarm, to This email address is being protected from spambots. You need JavaScript enabled to view it.! Visit our Art Wanted! page for more information.
---
>> Read more articles on our blog