Monday, October 23rd, 2017 by Julian Karsunky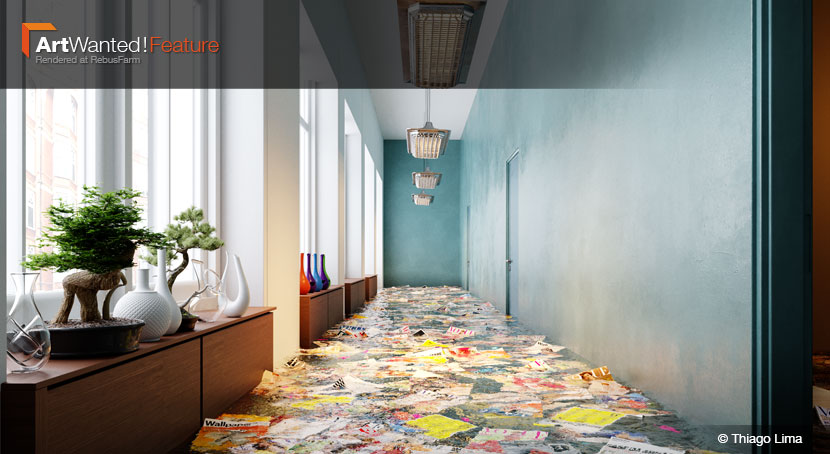 Our latest ArtWanted! feature hits like a tidal wave! Hailing from Brazil, Thiago Lima is not only overflowing with creativity when it comes to architectural visualization, but truly dedicated to sharing his extensive knowledge through workshops and elaborate online courses. An accomplished 3D artist and much sought-after speaker and consultant, Thiago has carefully refined his teaching methods throughout his career without compromising his artistic integrity, maintaining a unique and free-spirited outlook.
Continue reading to open the floodgates for a captivating take on archviz, Thiago Lima's love for destruction and his golden rules for aspiring CG artists.
Pablo Picasso, one of the most influential artists of the 20th century, is famously quoted as saying that "every act of creation is first an act of destruction". A sentiment that Thiago Lima no doubt agrees with. After all, the Brazilian CGI artist specifically cites the VFX behind animated scenes of destruction among his biggest sources of inspiration. Driven by his own curiosity upon viewing digitally produced mayhem, Thiago tries to recreate the same sense of wonder in his work.
Take for example 'Under', Thiago's latest animated short linked above. What starts out as a conventional archviz showcase, suddenly devolves into cataclysmic destruction, as all of the carefully composed scenes are gradually flooded, until every single piece of designer furniture is fully submerged and schools of fish cavort between gracefully suspended tableware. Although catastrophic in scope, the aftermath of the flood is presented to us not as disastrous, but as calm and tranquil, organically enriching the original design of these rooms.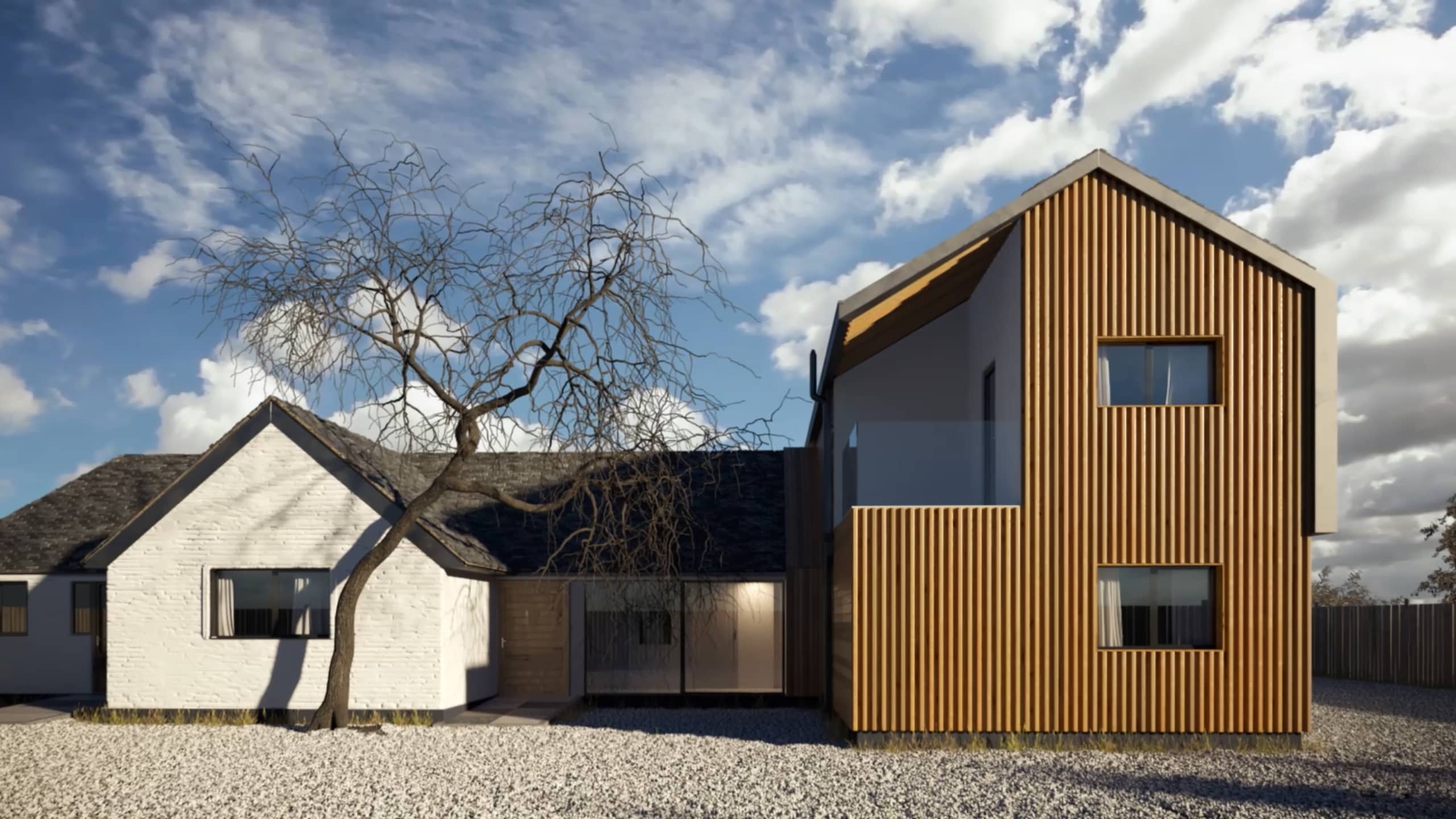 The calm before the storm: Still from Thiago Lima's short 'Under'.
As Thiago tells us, the progression in the finished short actually mimics the development process of 'Under': "This project was not planned as such and ended up more or less happening by accident. I initially created all of the scenes featured in the short as reference material for my new online course on Corona Renderer.
While experimenting with framing and sequencing, the idea of flooding the environments came out of nowhere. Besides my long-lived 'appetite for destruction', there's no grand scheme or well thought out concept behind it."
It took Thiago around 15 days of working in his spare time until he had all eight scenes animated and ready for rendering, with the original, unflooded versions taking him only a week to build from the ground up. The underwater scenes, however, proved more difficult, as they posed an entirely different set of challenges: "Working with water was very tricky", as there's a lot going on", Thiago says. "From glasses behind glasses with caustics, metals, volumetric lights and displacement to depth of field and trees and plants with real translucency – sometimes all in the same sequence!"
Talking software, modelling was almost exclusively done in 3ds Max, with GrowFx helping bringing trees and plants to live. Forest Pack Pro was Thiago's scattering tool of choice, while Phoenix FD was used for water effects and displacements. DOF effects and Camera Shake was added using Corona Renderer and After Effects. Lastly, final editing and music sync was done in Premiere Pro.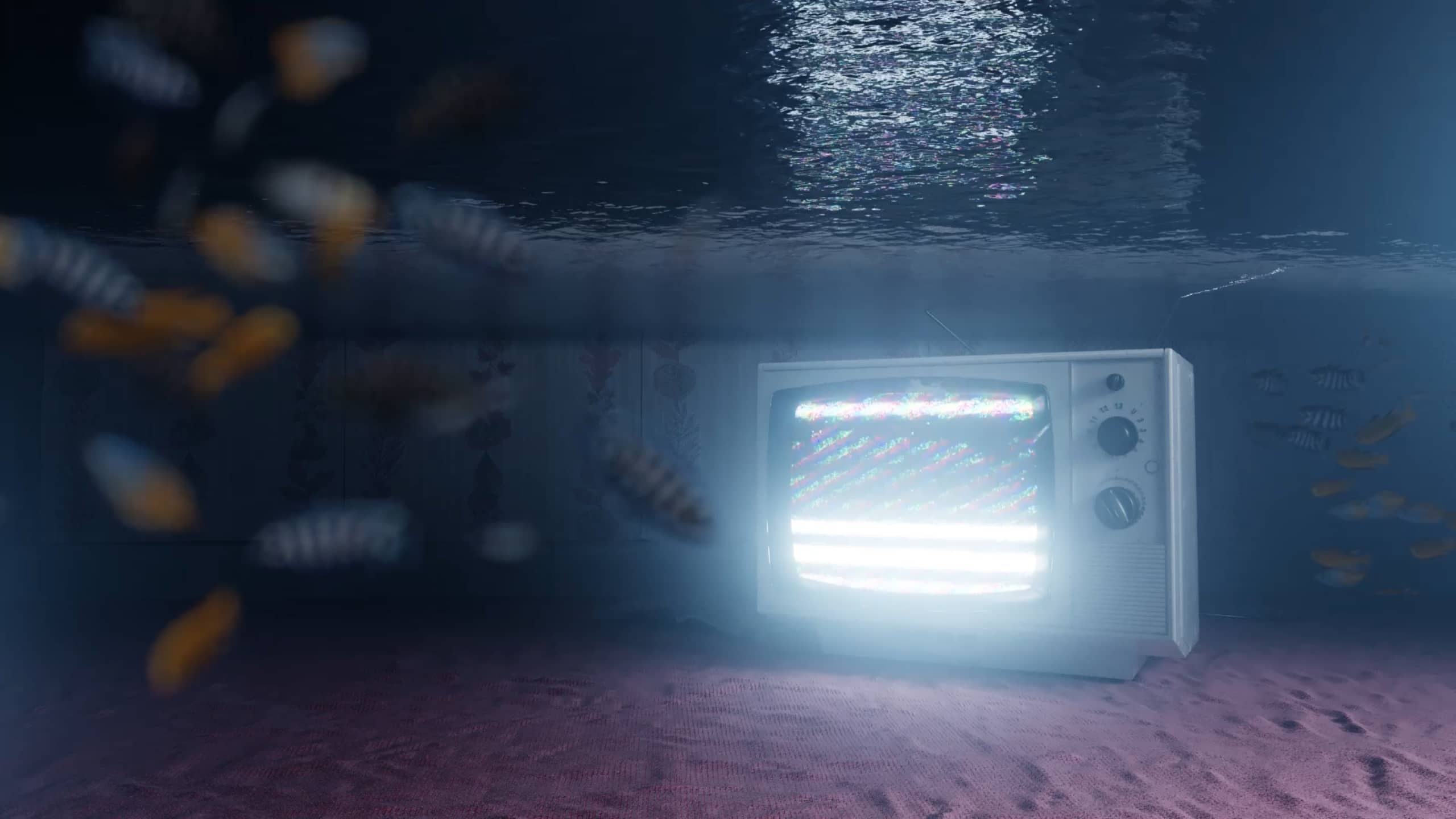 Submerging the scenes in 'Under' posed a new set of challenges.
Even though Thiago is happily sidetracked by a spontaneous and purely artistic endeavor such as 'Under', his main focus nowadays is on teaching and consulting jobs. Following an extended career as a graphic designer and general 3D artist, his growing desire for professional self-fulfillment lead him down a path that culminated in the founding of Thi Lima, which he describes as a "one man army company".
Through his website, Thiago aims "to revolutionize archviz online learning in Brazil, by offering comprehensive, multilingual courses that promote individual creativity yet also encompass advanced theoretical subjects such as layout composition, color theory and form". A key method of his teachings is the firm grounding of digital visions in reality: "I'm constantly trying to make my students closely observe the world around them", Thiago explains. "3D is just a tool to represent the real world and only once we understand how this world works, can we start to learn how to transpose this behavior in a 3D application".
Shortfilm 'Butterfly' by Thiago Lima
Thinking back, Thiago recalls his journey towards professional teaching as a natural progression: "I've always been passionate about helping others and tried my best to answer every question I received about 3D and Rendering. Over time, however, the amount of people asking for my help increased to the point where it was impossible for me to offer individual support. That's when I decided to create my own, original content for teaching, in particular the kind of in-depth knowledge that's not readily available through online tutorials."
As a free sample of his lessons, we asked Thiago his advice for aspiring 3D artists. In reply to our request, he came up with the following four basic rules:
1. Do not obsess over technicalities: Discussions about which software is the best, which is the best renderer and so on are ultimately pointless. All that matters is the artist's individual ability to find efficient solutions to overcome challenges in a satisfactory manner.
2. Try to acquire as much theoretical knowledge as possible, which can be applied in any given situation and regardless of the software or renderer you are using.
3. Ego is not your amigo! Forget about how many likes you get on social media, instead focus on getting better every day.
4. Never stop challenging yourself!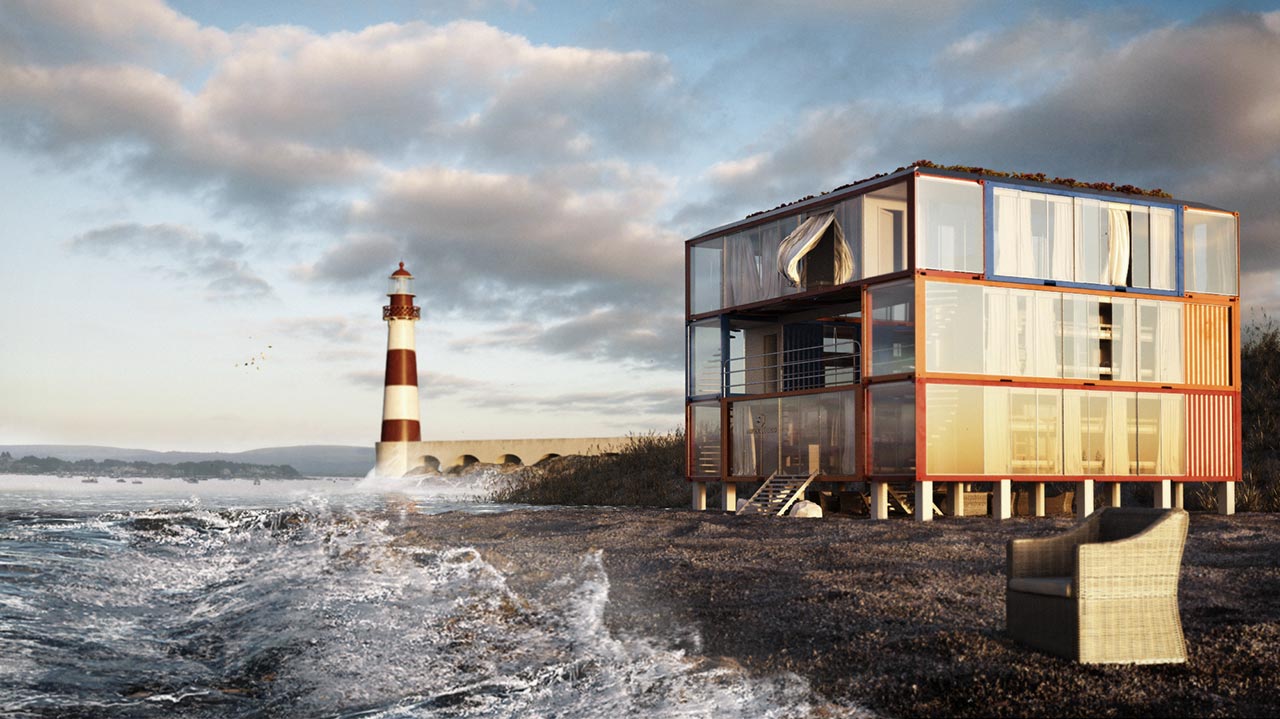 'Mondo Cubico Hostel', a three-day project focused on water simulation
Following up on his first rule of efficiency, Thiago found the RebusFarm render service to be a valuable asset in optimizing his workflow: "The preliminary version of 'Under' was rendered on a single Notebook with an average of 5 to 15 minutes per frame, which took about 35 days overall. After some minor adjustments, I chose to render the final version through RebusFarm, which turned out to be an insane life saver, as I rendered the entire three minutes of animation in just one day."
Furthermore, Thiago praised the intuitive control of the RebusFarm software, that "despite no previous experience, guided me effortlessly through my first render" as well as the "quality customer support", saying: "Since our field of work is inherently prone to error, the importance of having access to such a responsive and efficient tech support can't be overstated. "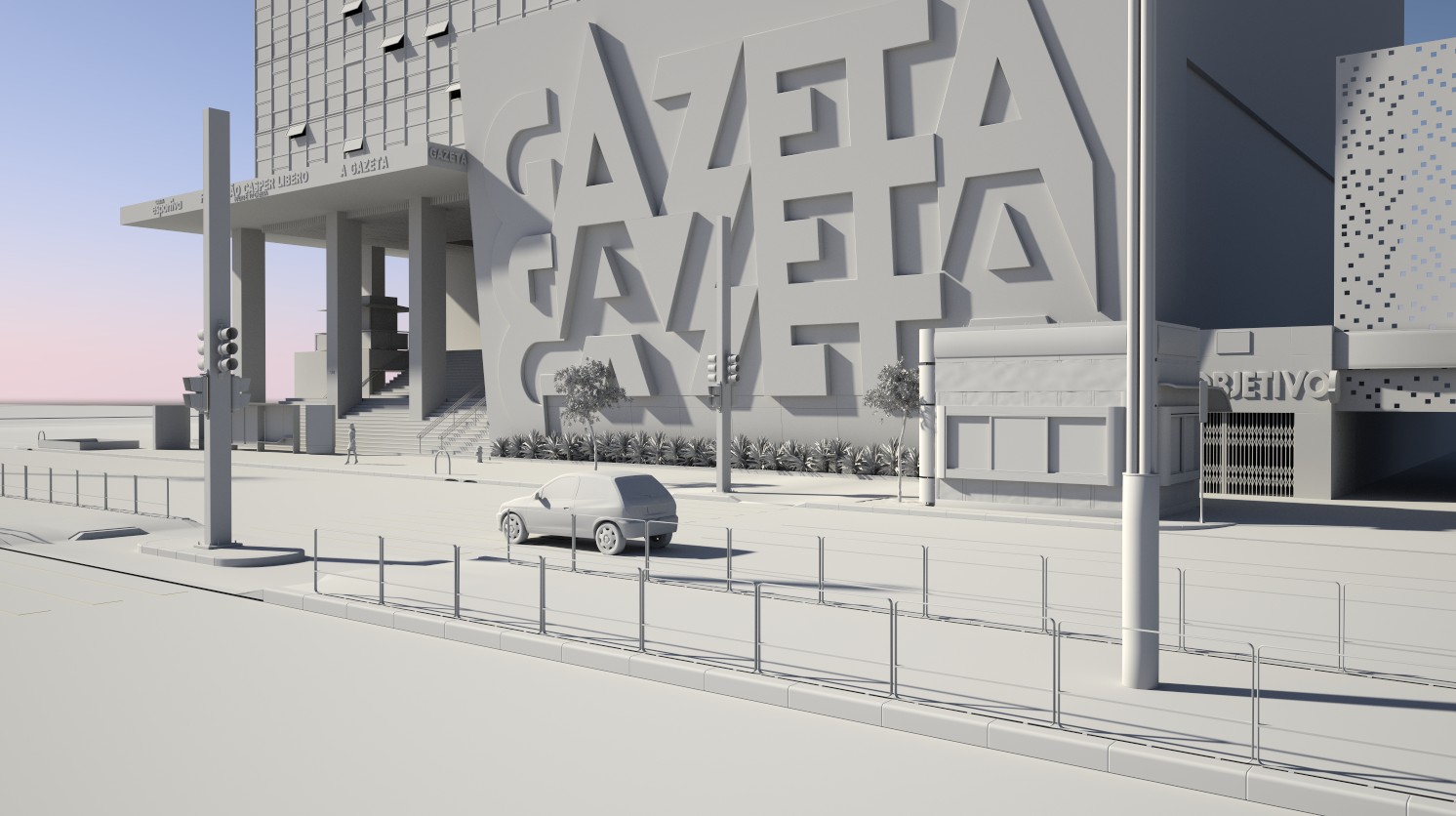 An exclusive look at Thiago's upcoming short, set at São Paulo's famous Avenida Paulista
Between teaching, consulting and his recent speaking appearances at renowned events like Renderit and 3D Symposium, Thiago is currently planning to pick up and revise a concept he developed two years ago for another animated short that got lost in the shuffle. "At this point, I can't go into detail about what's going to happen in the film itself other than that it's set on Avenida Paulista, São Paulo's most famous avenue and a very special place. All I can say is: Get ready, this is gonna be huge!"
We're excited to see what Thiago has in store for us next and can hardly wait to find out what antics he has planned for Paulista Avenue. Considering his self-proclaimed "love for destroying things", it's quite possible that not every stone at busy "Paulista" remains intact.
Follow Thiago Lima here:
---
How to join ArtWanted!
You want to get featured in our ArtWanted! campaign and win 50 RenderPoints on top? Submit your work, rendered at RebusFarm, to This email address is being protected from spambots. You need JavaScript enabled to view it.! Visit our Art Wanted! page for more information.
---