Your ArtWanted! for a 3D Artist Feature
We're always looking for 3D work which was rendered at RebusFarm to do an 3D artist feature in our advertising campaigns - fully credited of course.
Send us your work via the submission form. If chosen, your image will be shown on our ArtWanted! Feature Gallery and shared on our social media channels. As a chosen one you will get 100 RenderPoints worth USD 99.34 to explore our massive computing power.
By chance, you'll get an interview on top, which will be shared on our blog and on several CG related partner social media pages. In that case you will get a total of 250 RenderPoints worth USD 248.35 to use our service.
Please understand, that we cannot use every single entry for our 3D artist feature. In the case of usage, our team will contact you.
RebusFarm on Social Media: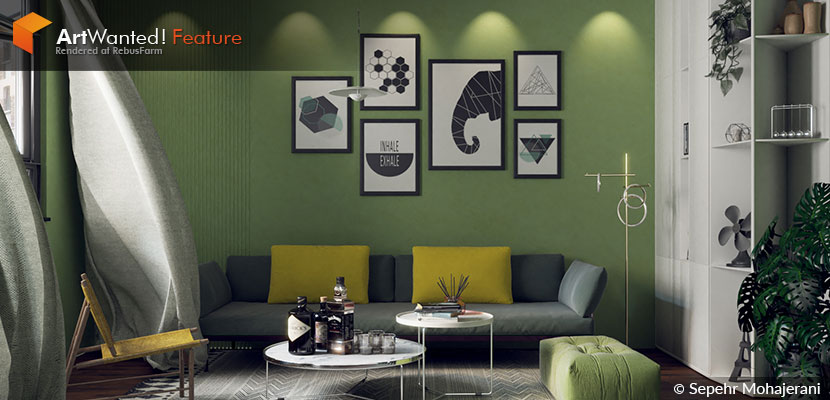 Latest Interview | Sepehr Mohajerani
While winter is slowly but surely taking hold of the Northern Hemisphere, Sepehr Mohajerani invites us to his 'Modern Summer Interior' to soak up the last rays of sunlight, an offer we at the Rebus render farm are more than happy to accept! From his early college days, when 3D was just a hobby to becoming a full-fledged archviz artist, Sepehr has come a long way – not only in the figurative sense, as he relocated from his home country of Iran to Italy, where he works as freelance interior and exterior designer.
Continue reading for some relaxing summer vibes and an exclusive insight into the life and work of Sepehr Mohajerani! 
---
---