Monday, December 5th, 2016 by N. Herget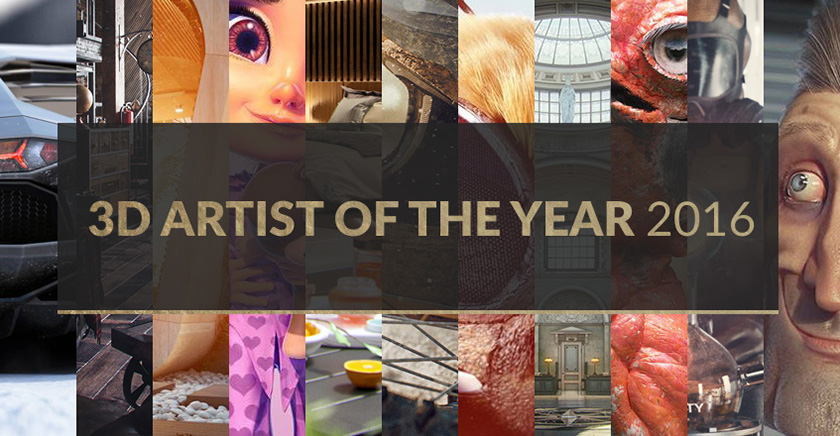 The set is full to go for the lucky 3D Artist of the Year 2016 now!
All 3D Artist of the Month winners of 2016 are in to make it.

Jury & award page
A super nice collection of images has come of it to choose the winner from.
We are very happy the voting won't be our job :D 
Instead, we have familiar names and faces from around the 3D and CG scene to be our jury this year!

Check out our 3D Artist of the Year 2016 Award Page, with detailed information on the whole thing here!

The winner & prizes
The winner will be announced by the end of December and receive another 500 Renderpoints to use our service.
Furthermore, the winner gets a sponsored article on CG Society, social media promotion and will also be featured in our ads in 3D World and 3D Artist magazines!

So, let's take a look back at all 3D Artist of the Month winners in 2016:
Reinier Reynhout, Artur Saljukov, Tiago Sillos, Meike Schneider, Carlos Marenco, Denis Brooks, Fabian Flenker, Rostilav Nikolaev, Léandre Hounnaké, Daniel Linard

We are excited to see who will be the winner of winners!