Monday, February 1st, 2016 by Nadine Obst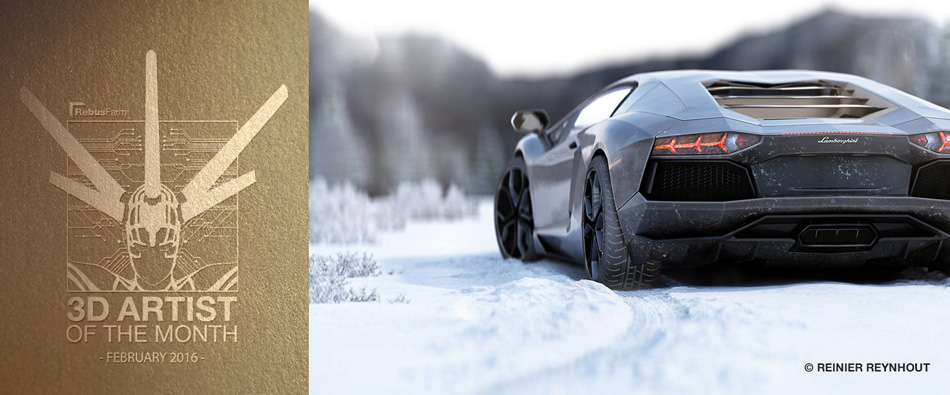 We´ve received so many great pictures during the last couple of weeks and finally, it´s time to announce our first Artist of the Month in 2016! So here he comes: Reinier Reynhout from the Netherlands with his mystical black Lamborghini. 
Reinier studied multimedia design and got his master in 3D animation and visual effects at the HKU in the Netherlands. After his studies, he started working for several studios and is now the co-owner of the Hectic Electric studio in Eindhoven. The studio is specialized in high-end product visualization and commercials. "In the Hectic Electric Group we do all things from VFX for movies to photography with embedded 3D. This is also what I like to do, I prefer a diverse working environment where all different kind of skills is needed." Reinier also told us, his favorite working parts in 3D are lightning, shading and post production. 
For his winning picture, he used 3ds Max, Vray, Forestpack and Adobe CC. "Although I´m a Maya educated guy, two years ago I decided to switch to 3ds Max due to its speed to achieve nice results. And I also love Vray and Forestpack! For me 2 must-have plugins which I´m frequently using. Forestpack makes it possible to add unlimited detail to your scene, like grass fields, pebbles, raindrops, dust and so on. It is a multifunctional tool with many options. Vray is just to get realistic lightning and shading."
The idea for this special scene came together with the magazine 3D Artist whilst planning a tutorial on how to create such an image: "It should be one very large scene with many details. We wanted to create it so that you could walk around the car like a photographer and take a shot. It´s actually a 360 degrees scene. The ground is modeled and on top is a Vray displacement mod to get nice cart ruts and snow optic." You can read the details of the whole process of creating this Lamborghini in issue 88 of the magazine 3D Artist. 
Reinier also sent us some images to show the shader setup of the car paint and the scale of the scene. Also, check out his work on Facebook and feel free to leave a comment. Many thanks for this interview and congratulations from the whole team! We are wishing you all the best for your future.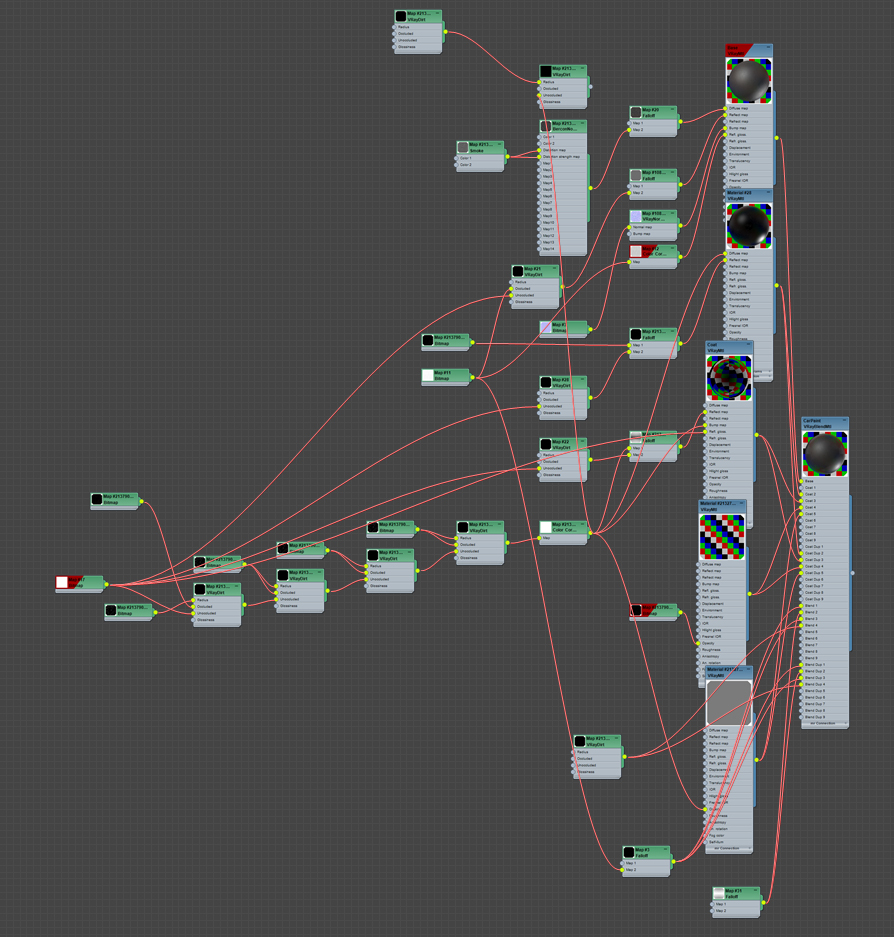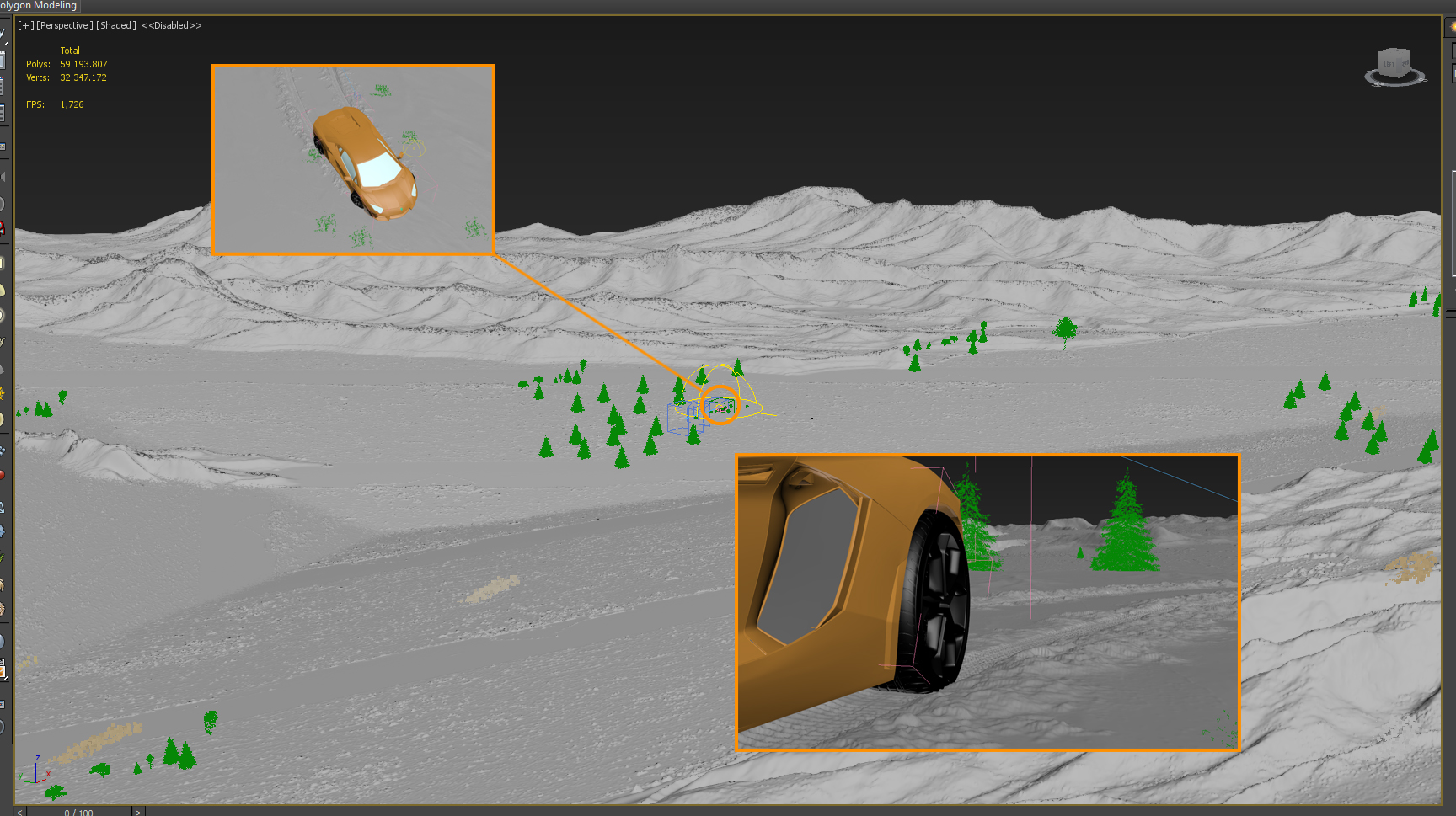 You want to be our next featured Artist of the Month in the upcoming month of March and win 250 Renderpoints? Then, just visit our facebook page, upload one of your self-made 3D images and send us a personal message containing your email address. We'll choose the best image and contact the winner.
---
---