Monday, May 2nd, 2016 by Nadine Obst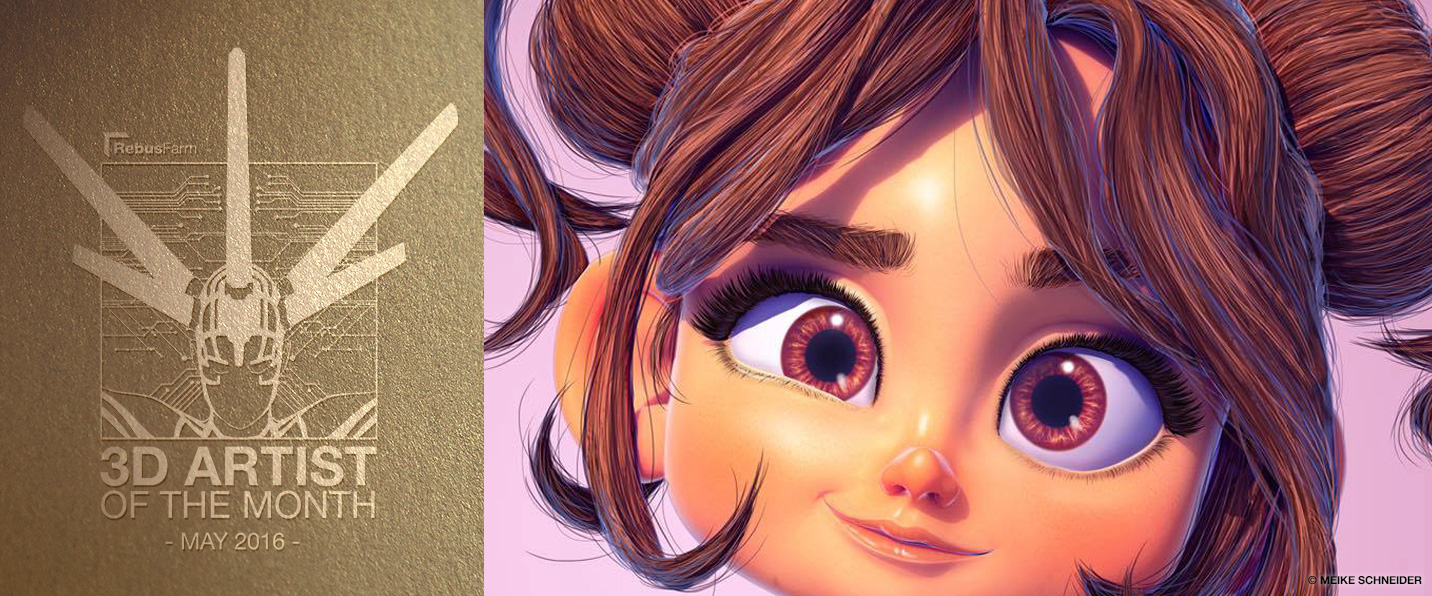 We're very flattered by all the great entries this month and although it was tough this time, we had to eventually make a decision. Meike Schneider from Germany convinced us with her cute "Little Mary". Well, let's be honest: How could anybody resist those puppy eyes?
We asked Meike, our May 3D Artist of the Month, to give us an insight on her career and the making of her winning image. And here is what she told us: "I graduated in 2014 with a diploma in 3D Animation & Visual Effects at the PIXL VISN media arts academy in Cologne, Germany. I started as an absolute beginner to 3D but very soon I was highly passionate about it. 2D/3D is my biggest passion and even when I come home from a long day at work I still like to do some 3D or 2D stuff."

Just immediately after graduating Meike became one of the finalists in the CG Student Awards in 2014 which paved the way for her future career. She then started working for a company in Cologne where she developed a 3D Viewer and worked on many advertisement 3D projects. But her way brought Meike back to where all had begun in 2014: "Currently I'm working for my former college PIXL VISN as a 2D/3D artist and instructor for 3D modeling. Teaching is one of my favorite parts at work. I really like to see how students evolve and improve during classes." 
Meike also works as a freelancer and is currently working on her own story and artwork for a children's book: "I've been drawing ever since I could hold a pen in my hands. I've  always dreamed of becoming a famous artist one day. At a very young age, Disney movies such as Cinderella, Pocahontas, and The Jungle Book inspired me. To work for Walt Disney one day has been my biggest dream ever since!" But she's no copycat at all: " Even as a kid I always developed my own characters. I never liked to copy character that already existed. My mother has always encouraged me to challenge and improve myself by participating in contests when I was younger. With 16 years I was the youngest exhibitor on an art event/vernissage." In the end the movie Tangled inspired Meike to start learning 3D: "I love creating cartoony artwork, especially characters like "Little Mary", my winning image. But I don't want to be good in only one style so I try to also create photorealistic and fantasy artwork." Recently Meike is doing a daily speed painting during lunch breaks at work to keep motivated and inspired. You can follow her progress on her social media channels such as Instagram or Facebook and on her blog on her website.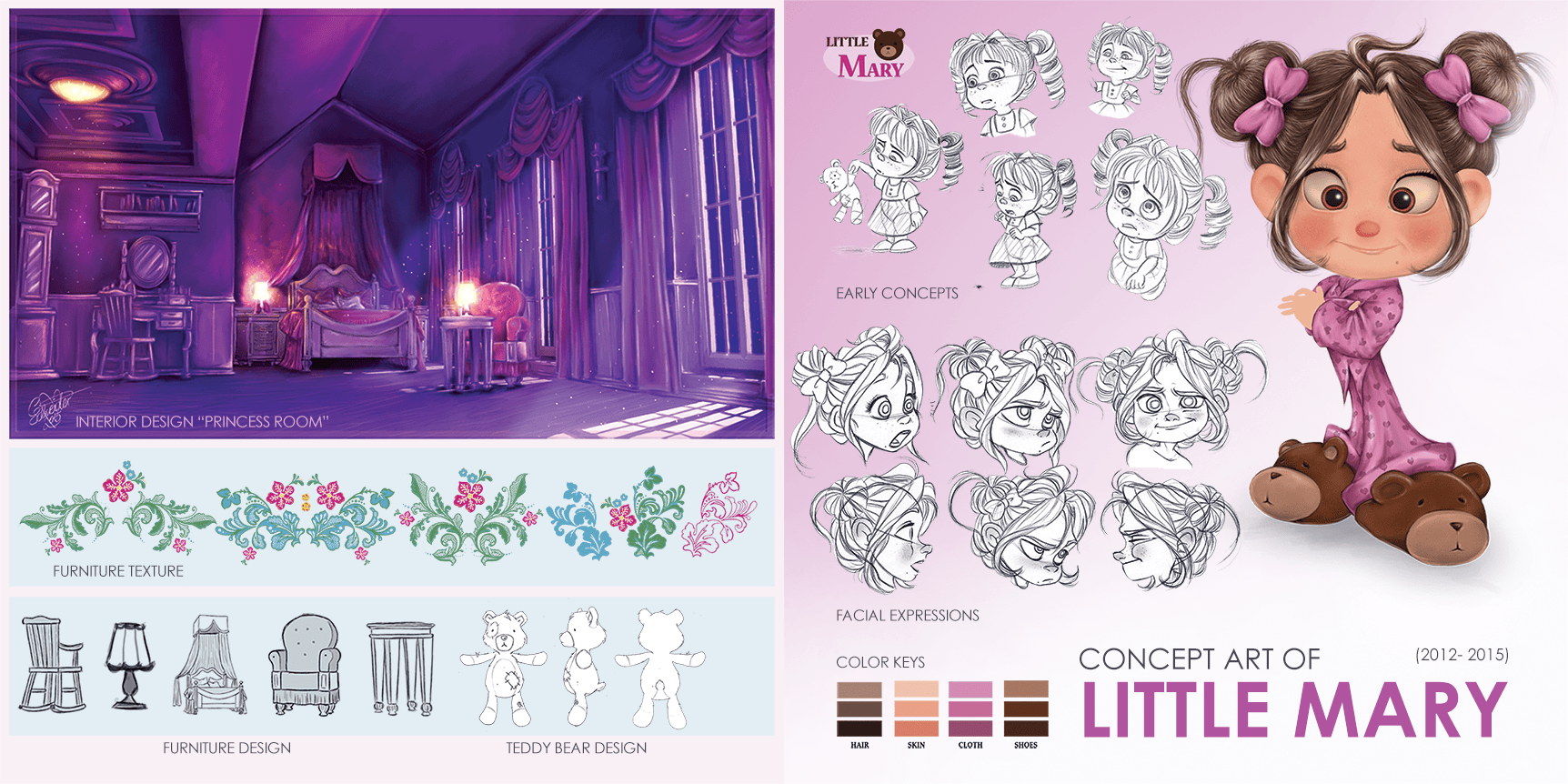 Meike told us how "Little Mary" was born: "First I drew a lot of sketches, references, and designs for the character. I also created color keys for each surface and facial expression. After the design was done I started modeling a low-resolution mesh and created UVs in Autodesk Maya. As the main shape was done I imported Mary into Mudbox and got more into detail. I sculpted areas such as the face (lips, eyes, nose) on a high-resolution mesh. Apart from that, I created a displacement map for the low-resolution mesh in Maya. Then I drew the textures for skin, eyes, cloth, her teddy bear etc. by hand in Mudbox using my Wacom Intuos Pro tablet. Back in Maya, I did the shading and curves for the hair. For the lighting, I used Mental Rays physical sun and sky. I rendered a few layers such as sunlight, occlusion, rim light, specular etc. of Little Mary in The Foundry Nuke, which gave her a nice composition ."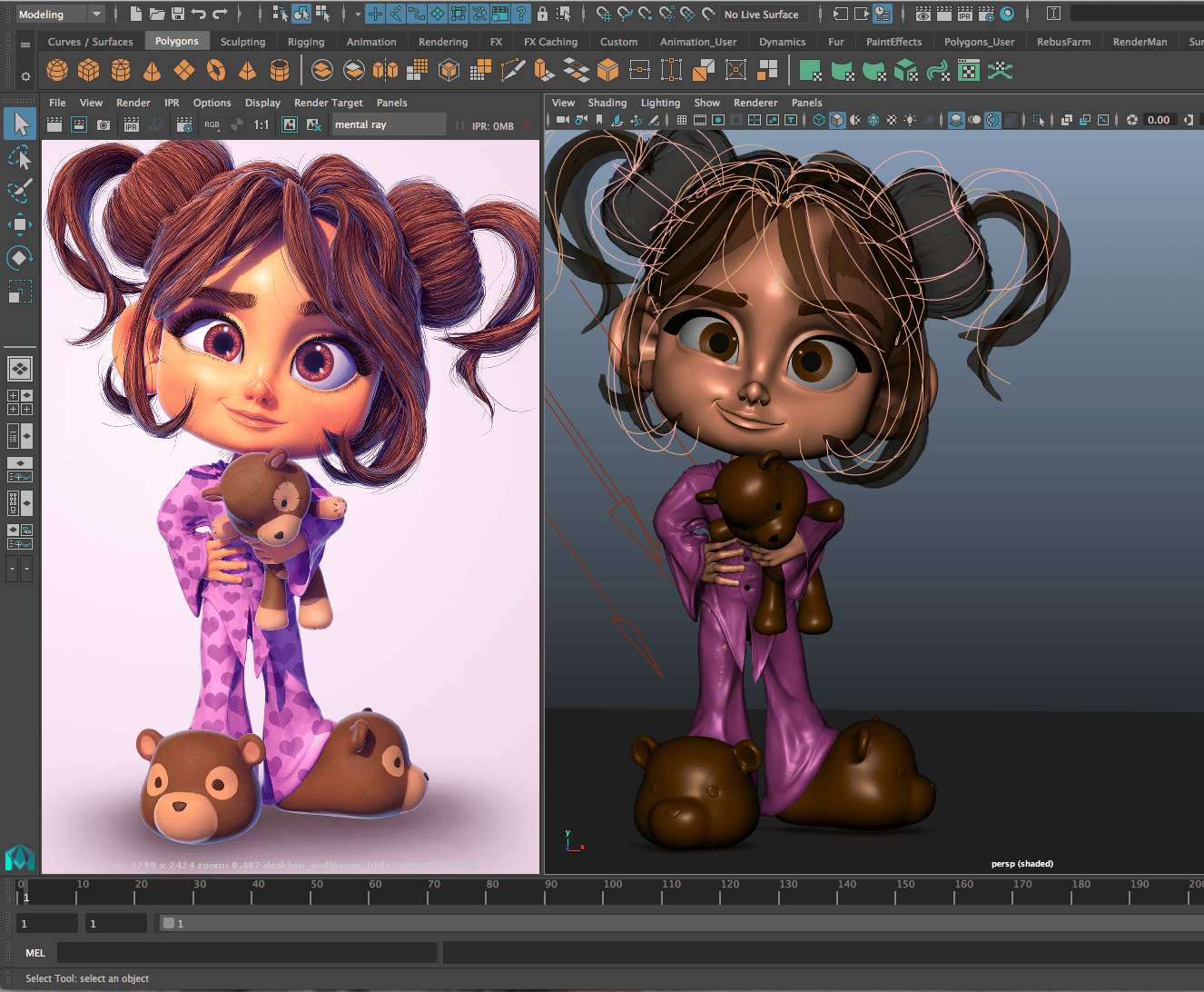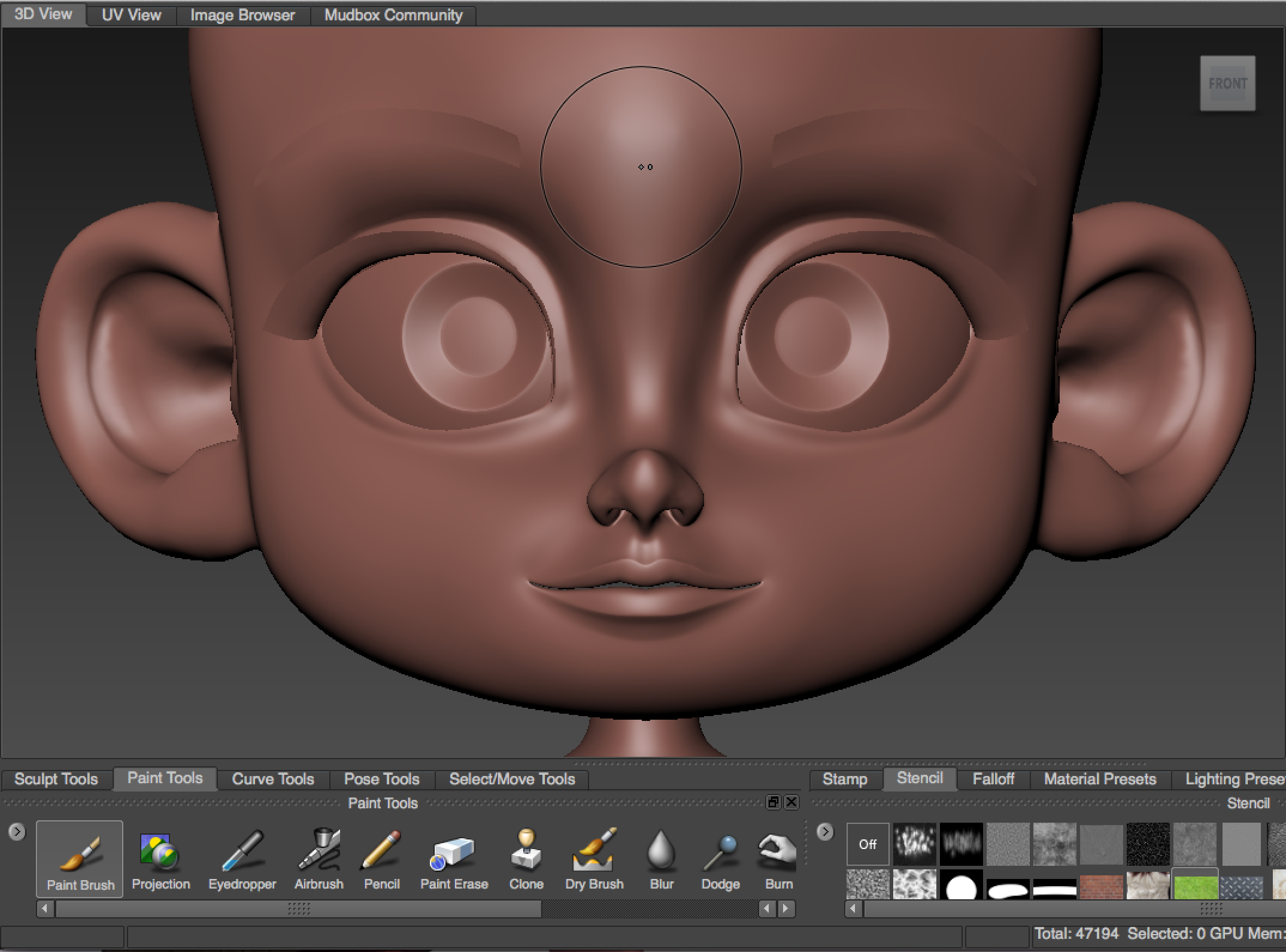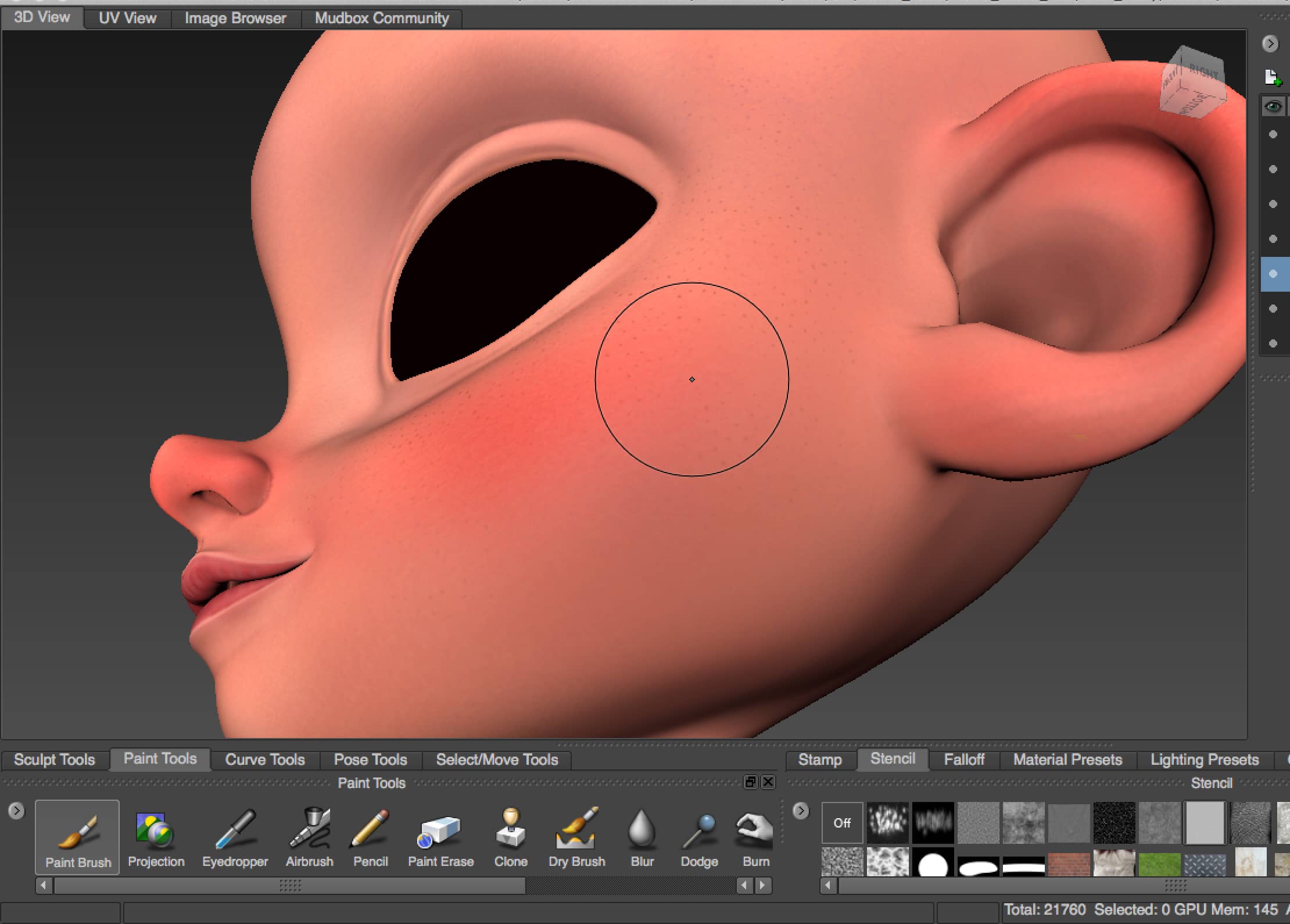 Little Mary was created back when Meike still went to 3D school while working on a team project during her studies. She was responsible for the art direction and created the character and environment: "Little Mary is a 4-year-old kid who loves dreaming. One day Mary's brother took her beloved teddy bear and kept hiding it in his room. Mary pulled herself back together and started an adventurous journey on rescuing her bear. She dreamed up her brother as an evil ogre and her beloved teddy as a prince bear she was going to save." Unfortunately, the time was too short and to finish their demo reel was more important to the students. But shortly after graduating, Meike decided to rework some of the designs she'd made and finally finished Little Mary on her own. "I was also working on her princess' bedroom as an interior set but sadly it´s still not done yet. I'll try to add some animation to her as soon as possible and finish the project."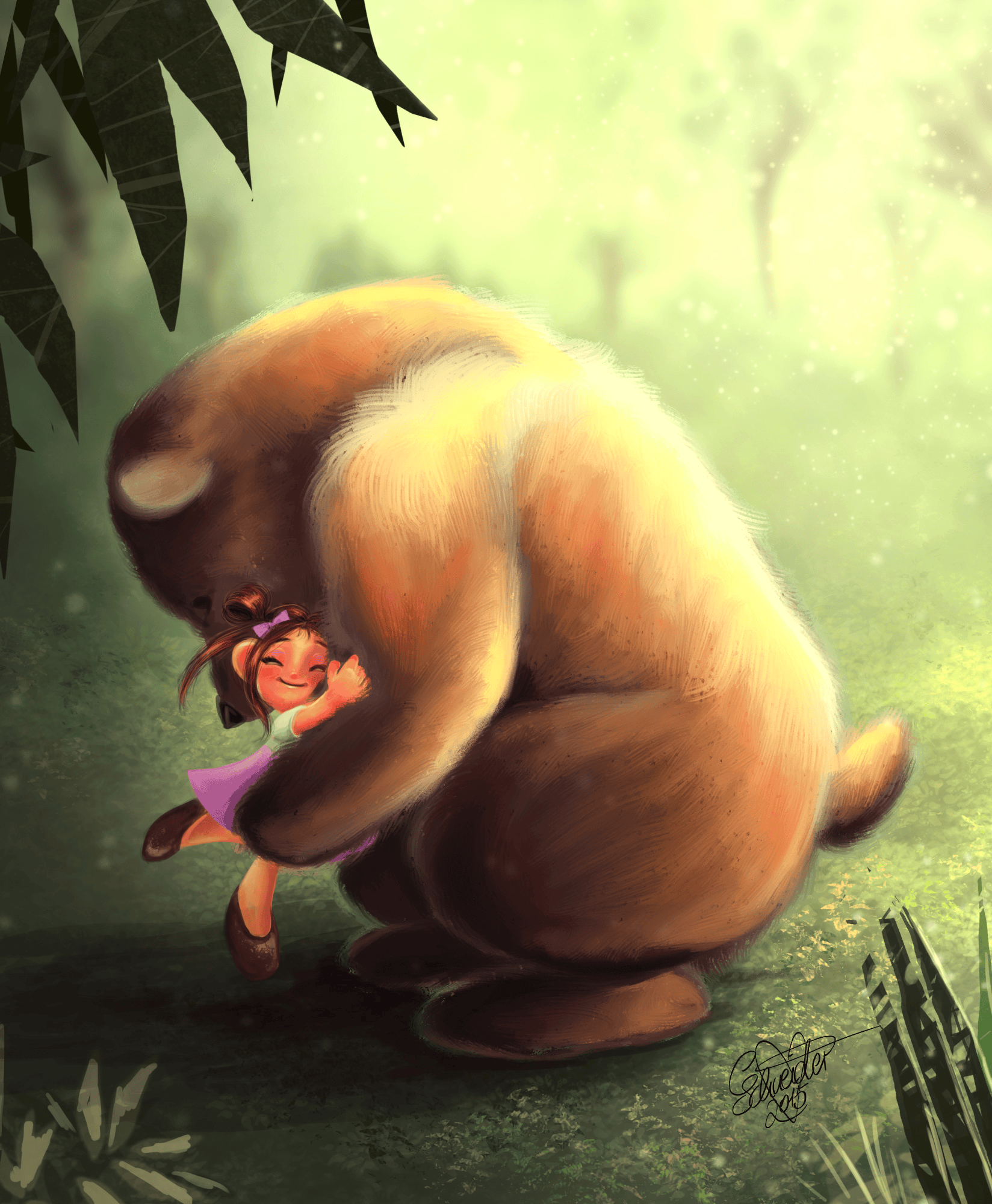 Meike has already worked with RebusFarm on several projects in the past: "We had to render some advertisement projects for clients. I was really amazed how awesome and easy everything works - and so fast!!! I'll keep recommending your render farm to my students at PIXL VISN!"
Currently, Meike is also attending the FMX 2016 in Stuttgart were the RebusFarm team got the chance to congratulate her face-to-face. We probably will meet Meike again to discuss future ideas for a student competition such as the one we´ve just recently done with the Università Iuav de Venezia (IUAV).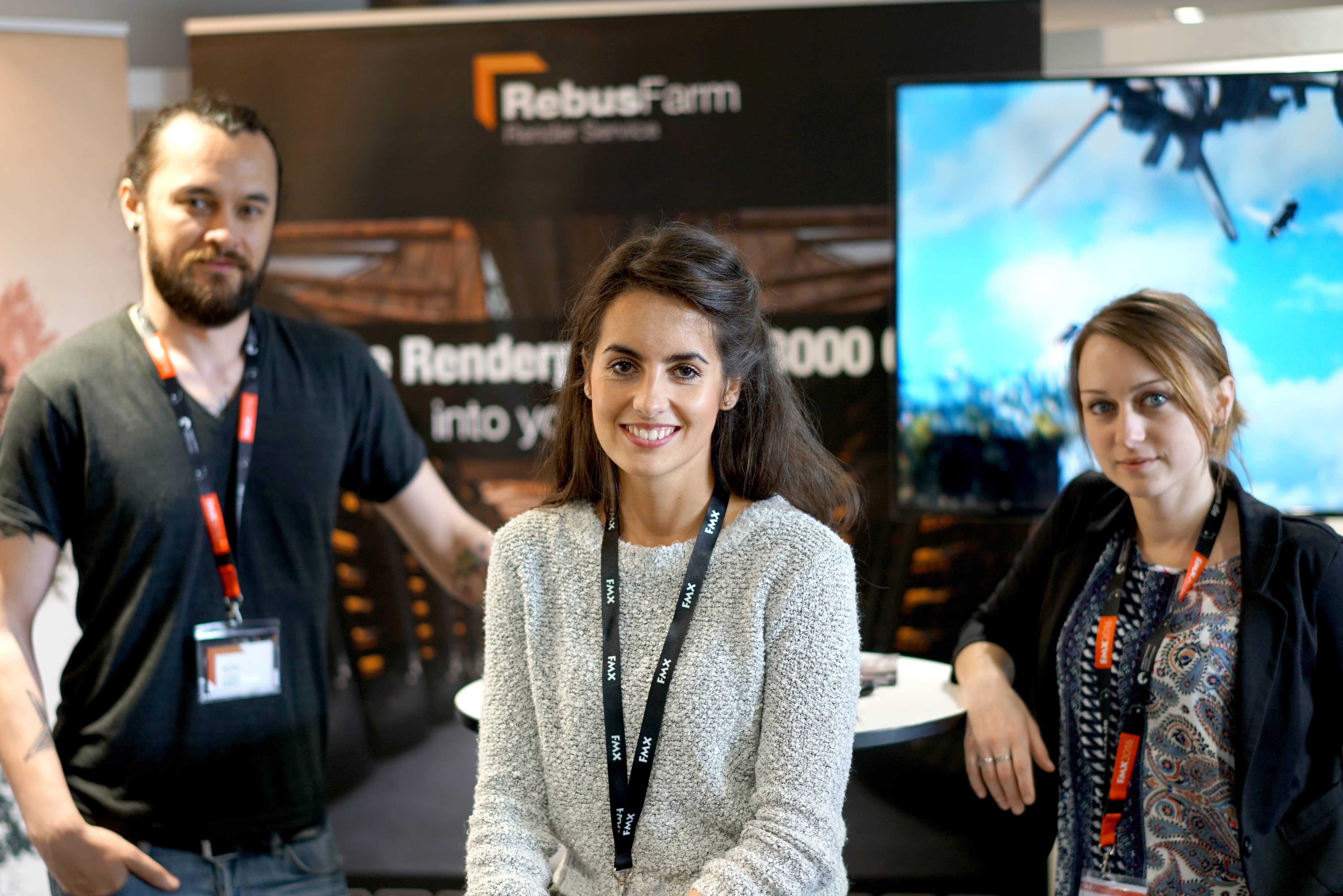 You want to be our next featured 3D Artist of the Month in the upcoming month of June and win 250 Renderpoints? Then, just visit our facebook page, upload one of your self-made 3D images and send us a personal message containing your email address. We'll choose the best image and contact the winner.