Friday, April 1st, 2016 by Nadine Obst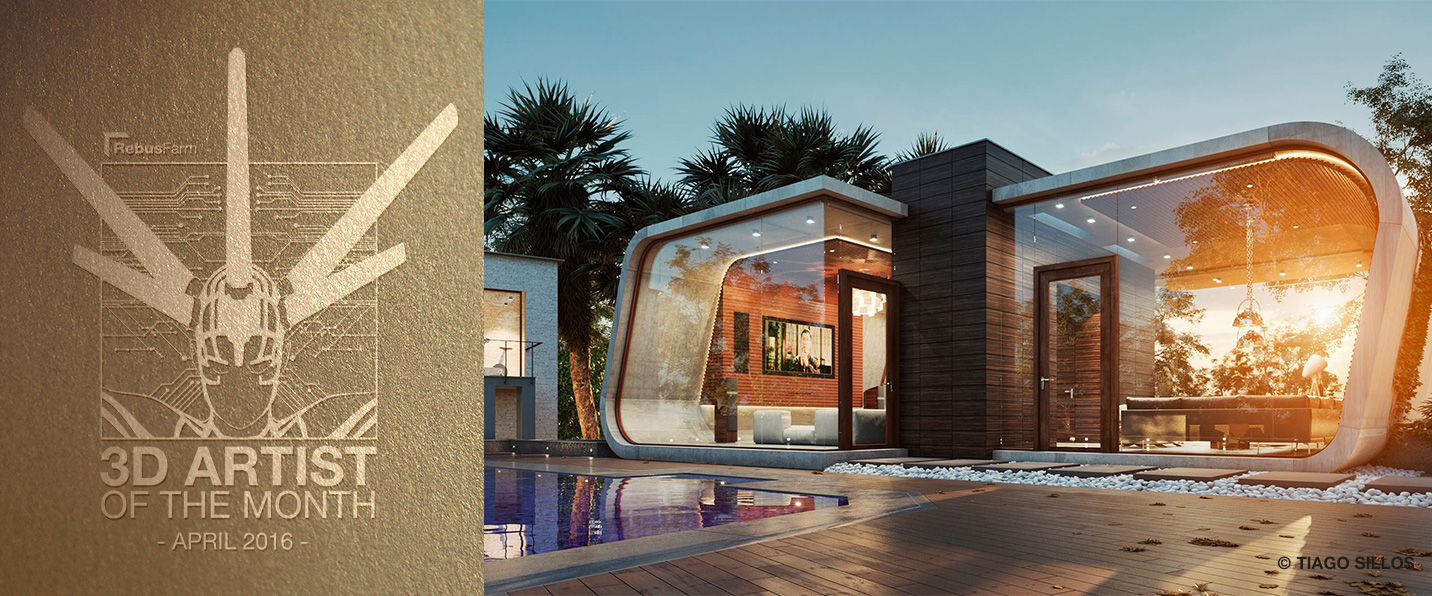 Although it's April Fools Day, we're not pulling your leg when we say that this stunning picture above is not a photograph! It was created by our April 2016 3D Artist of the Month, Tiago Sillos, an architect from Brazil. He has been working in this field for 15 years now and his passion for 3D visualization eventually lead him to start his own business. In 2013, Tiago and his wife Susan opened their own 3D studio for architectural design called Lumo Studio. "Lumo" means light in Esperanto and was chosen by the couple as it is characteristic of their work: "Our passion is to show the wonderful play of light in every day life." While his wife Susan takes care of the art direction. Tiago works on the realization of their projects. "Susan helps me to focus on work and points me in the right direction to make the best out of each composition I create."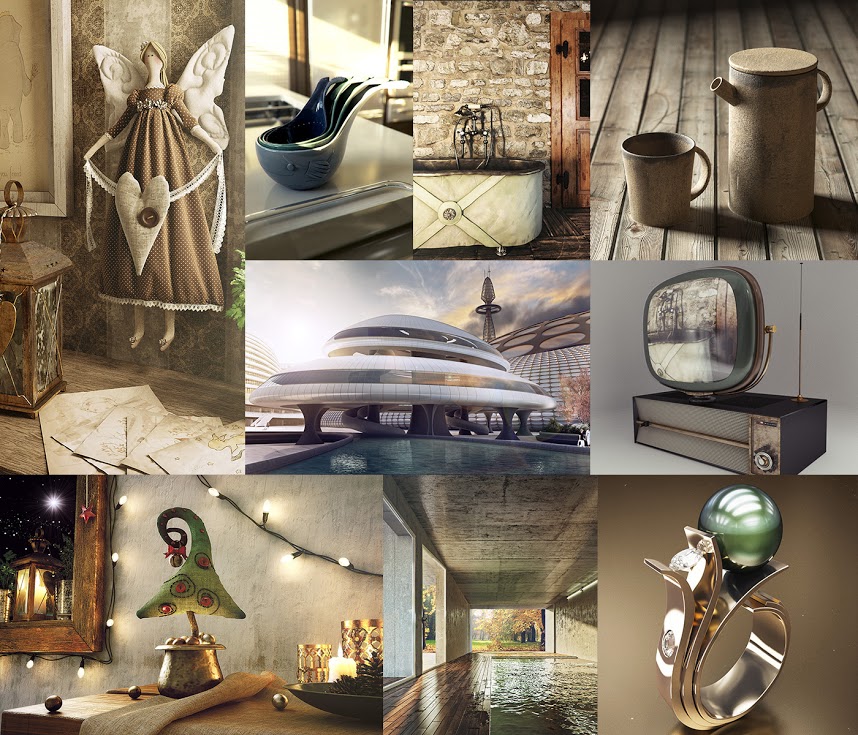 Whether on the internet or in real life, Tiago and his wife are always researching and looking for inspiration to make their work outstanding. They follow a very meticulous approach: "Light references, colors or different textures, we understand our work as art and we're always looking for differentness. We like to play with lightning, giving each scene some kind of magical touch. We believe adding natural or even artificial light to a scene will make the viewer feel that little extra pixie dust (laughs). Above all we're always seeking to produce something unique with our own mark."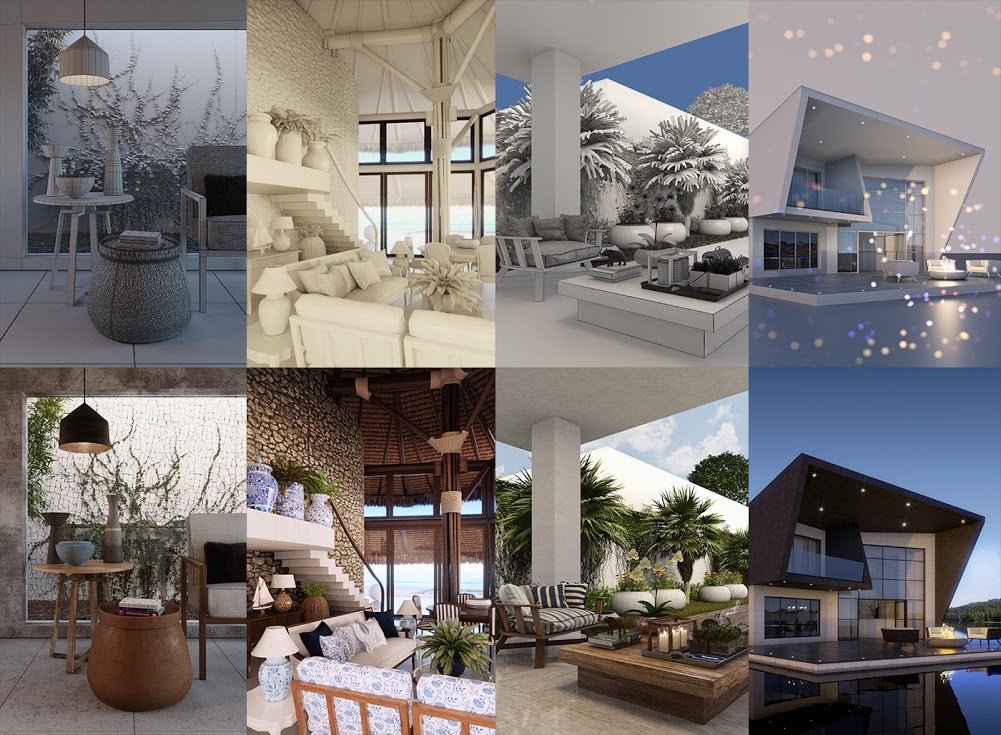 We wanted to know more about the origins of their winning image. Tiago told us how the initial idea came to be: "Actually, the inspiration for that image came from a friend of mine who had shared a picture of a pool house designed by the Indian studio 42mm Architecture on my facebook timeline. I immediately thought I'd like to create something similar. So my wife and I started to study the whole structure of the house. While testing, we realized that the sun was shining against the camera lens which produced an excellent and dramatic late afternoon effect. We are very satisfied with the results we achieved." 
| | |
| --- | --- |
| | |
For his winning picture, Tiago used 3ds Max, Corona Renderer and Photoshop. For the furniture, he used Design Connected, Evermotion, Viz-People and Speed and Max models for the plants and trees. He modeled the bar, the pendant lamp metal and the light wood paneling himself. The entire house was modeled in 3ds Max. Tiago told us he has used RebusFarm to render several projects in the past: "What amazes me is the speed with which the support answers and solves any queries! You guys are really fast!"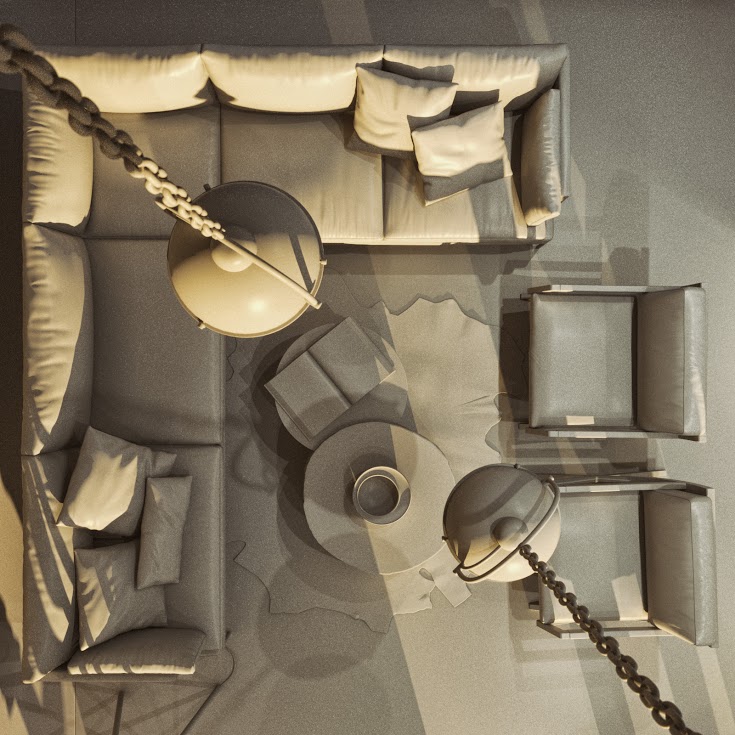 Now let's take a closer look at the creation of the winning picture. Tiago gave us a step-by-step insight into the whole process:
"After we collected all needed information about the origin pool house in ArchDaily, we prepared for modeling the pool box and surroundings. We then created a small hill and placed the house in the middle of the lot. We used Corona Scatter to occupy all the land with grass and used proxy for the plants. It was a thorough job to correct the imported material. Correction of gamma, among all other adjustments in order to reduce the amount of noise in the scene, was kind of tricky. For materials, we were trying to simplify most of the maps and many materials were Corona RaySwitch Mtl to reduce noises of light and the burden on the GI calculation which actually was quite high in this scene."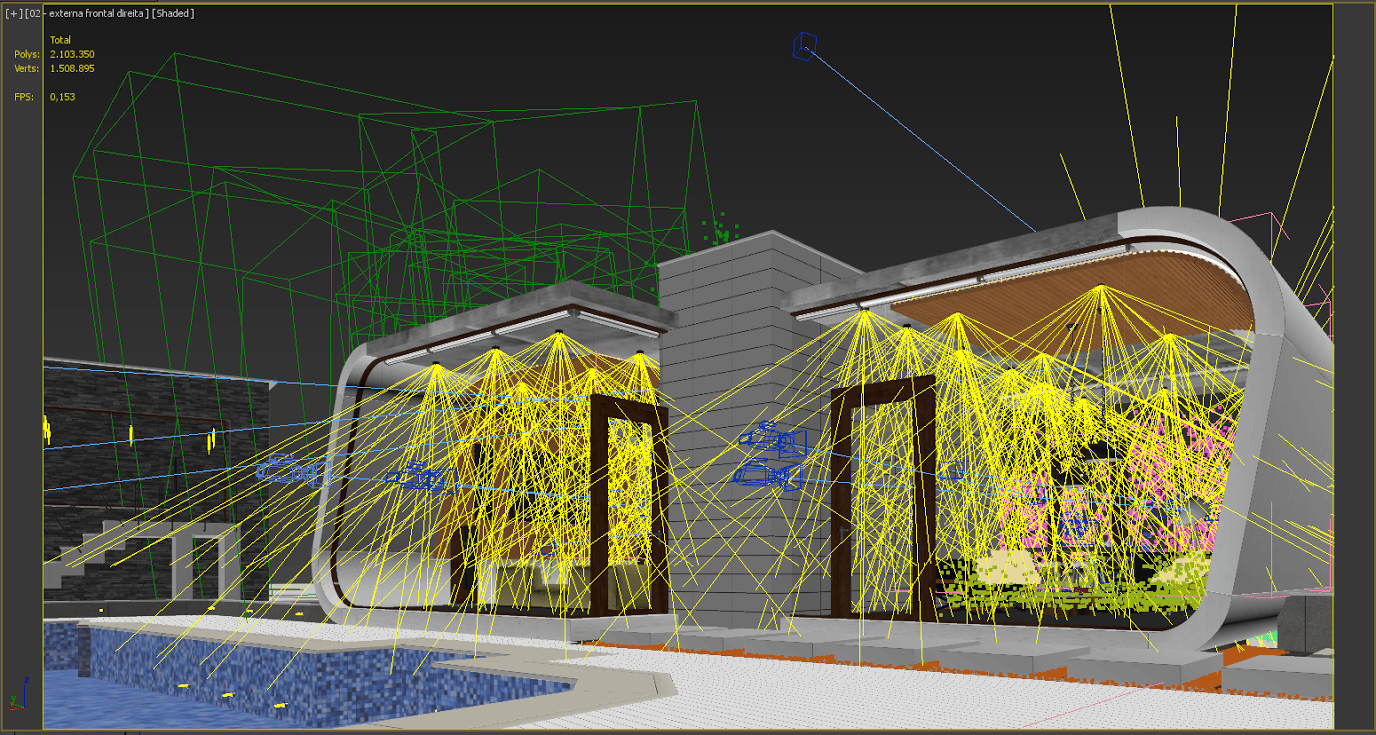 "Full brightness of colors or maps sometimes were reduced from 255 to lower values in order to give them the correct brightness. So all in all this was simple modeling, simple materials, simple lightning, but all done under our own brand."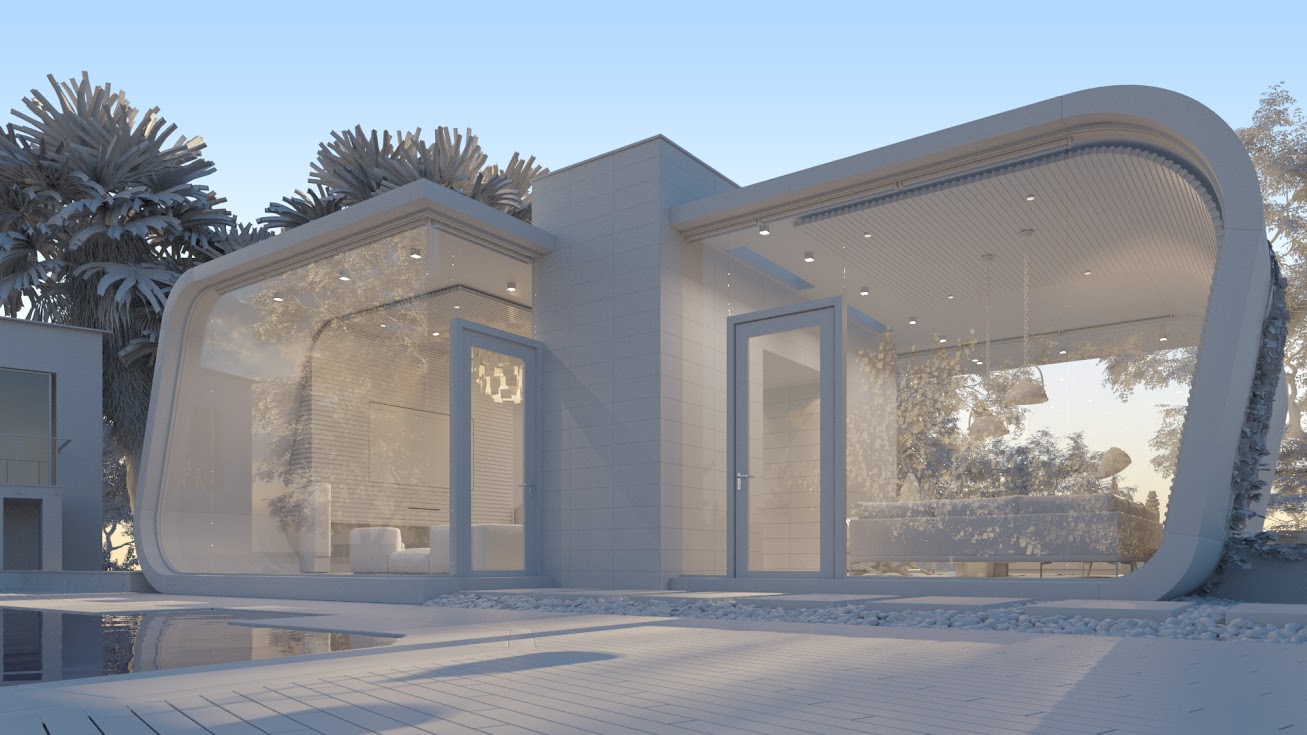 Thanks, Tiago and congratulations from the whole RebusFarm Team!
You want to be our next featured Artist of the Month in the upcoming month of May and win 250 Renderpoints? Then, just visit our facebook page, upload one of your self-made 3D images and send us a personal message containing your email address. We'll choose the best image and contact the winner.

---
---