Saturday, December 7th, 2015 by Nadine Obst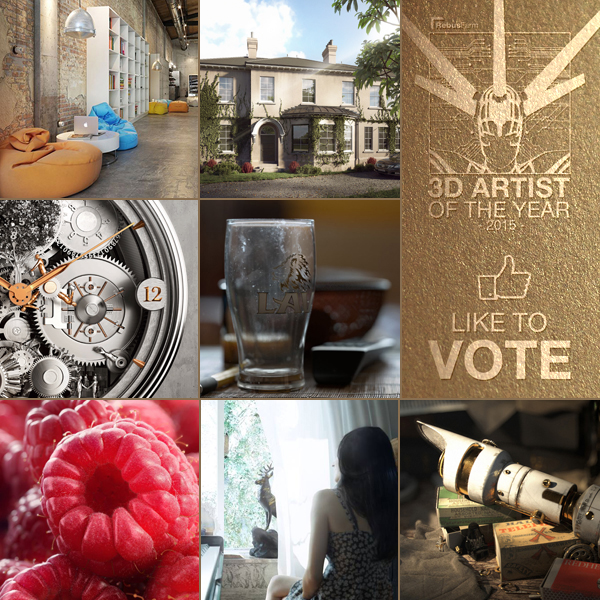 Many entries have reached us during 2015 and it wasn´t always easy for us to choose an Artist of the Month. Many great artists with even greater artwork. It´s time to swap places and let you choose your favorite artist amongst the winning pictures of 2015:
June: Dimitar Gongalov with "Loft Office"
July: Vic Nguyen with "Villa in England"
August: BigStudios with "3D Clock for Itau BBA Bank"
September: Dusan Kovic with "Coffee Table"
October: Andrey Kobushenko with "Raspberry Day"
November: Osama Aly with "Inspiration or Desperation"
December: Peter Nowacki with "Far Far Away"
Now its your turn! We will start the voting for our Artist of the Year 2015 on the 14th of December on Facebook. Like your favorite picture, share and comment!
The winner of the Artist of the Year 2015 contest will receive another 500 Renderpoints to use our service! So, if you want to be our next featured Artist of the Month in 2016 just visit our facebook page, upload one of your self-made 3D images and send us a personal message containing your email address. The best image will be chosen by  the beginning of 2016. In return you´ll receive one month of attention from the 3D society: Blog Interview, banner on CG related websites, social media postings and 250 Renderpoints. 
---