Monday, August 31st, 2015 by Maggie Kitel

After our first Siggraph in Vancouver last year, we´ve been very curious about this years Siggraph in Los Angeles. It was a great convention and an exciting and successful exhibition. Following we would like to give you a short insight of what we´ve experienced at Siggraph 2015.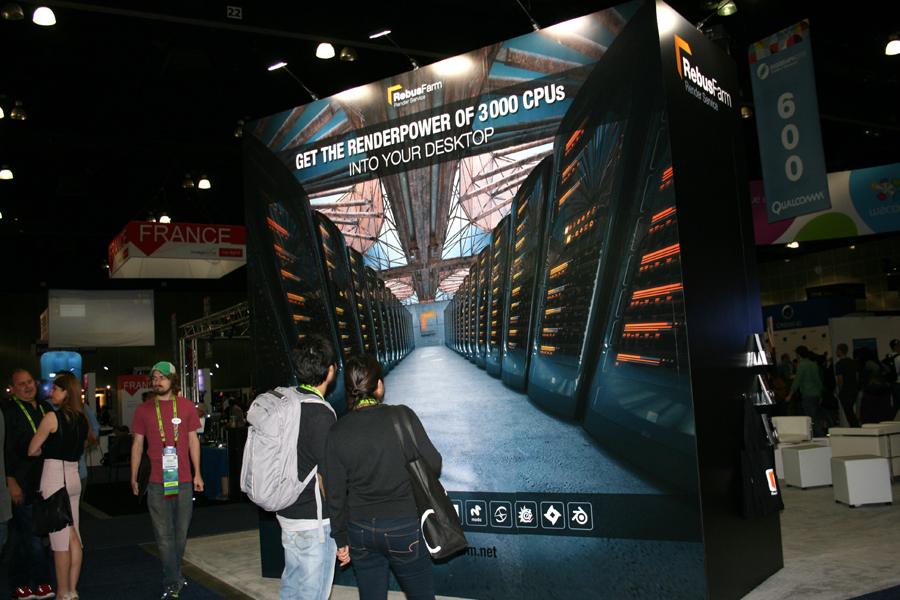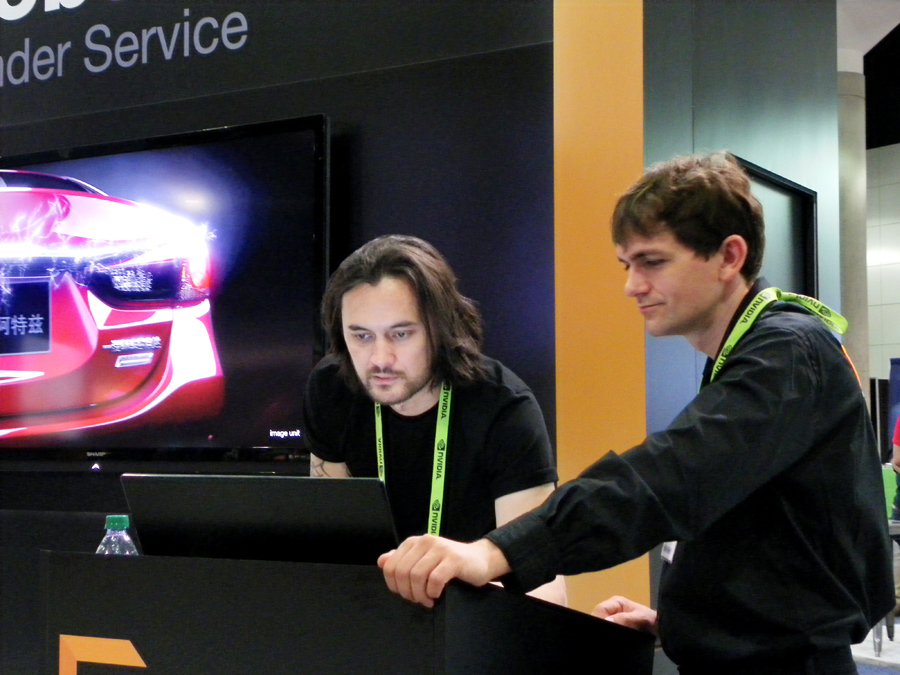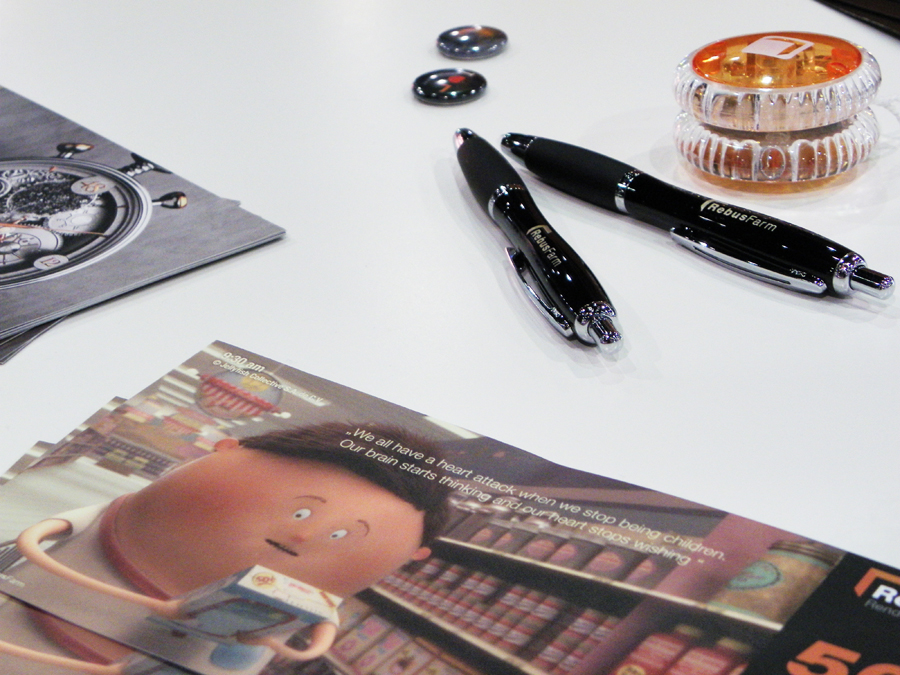 Human Render Node - Raffle
Besides giveaways like bags, yo-yos, luminous pens and renderpoint coupons we also presented our own creation, the "Human Render Node" at Siggraph 2015. Using a special device crank handle, the attendees had to render images with their own physical strength. Most of all timing was important. The 3 best highscores could win up to 1000 Renderpoints a day as well as a useful Powerbank. Unsurprisingly, the participants used very creative ways to beat each others highscores, came back, tried again and challenged eachother more and more. Both an impressing and sportingly challinging competition. But even if you didn´t make it to the "Top 3", you´d still have a chance to win Renderpoints. Amongst all other participants we raffled additional Renderpoints on 8GB usb flash drives.
Thank you all for participating!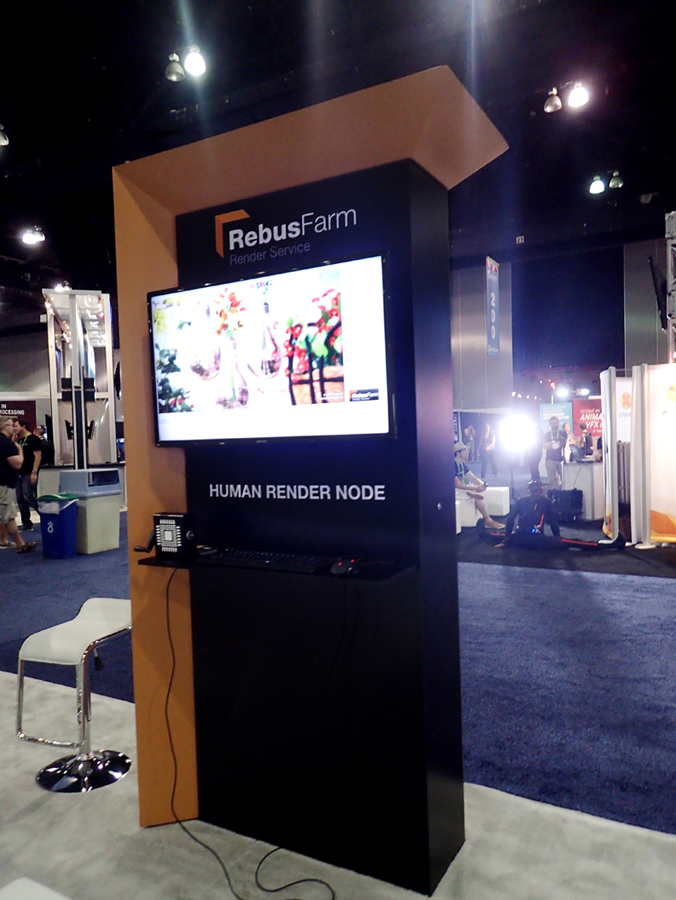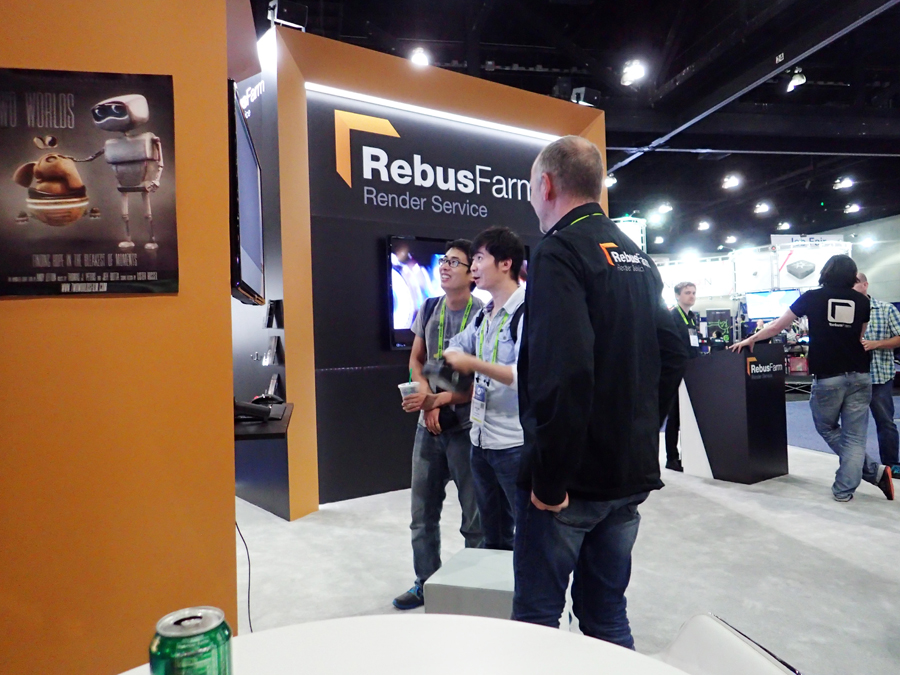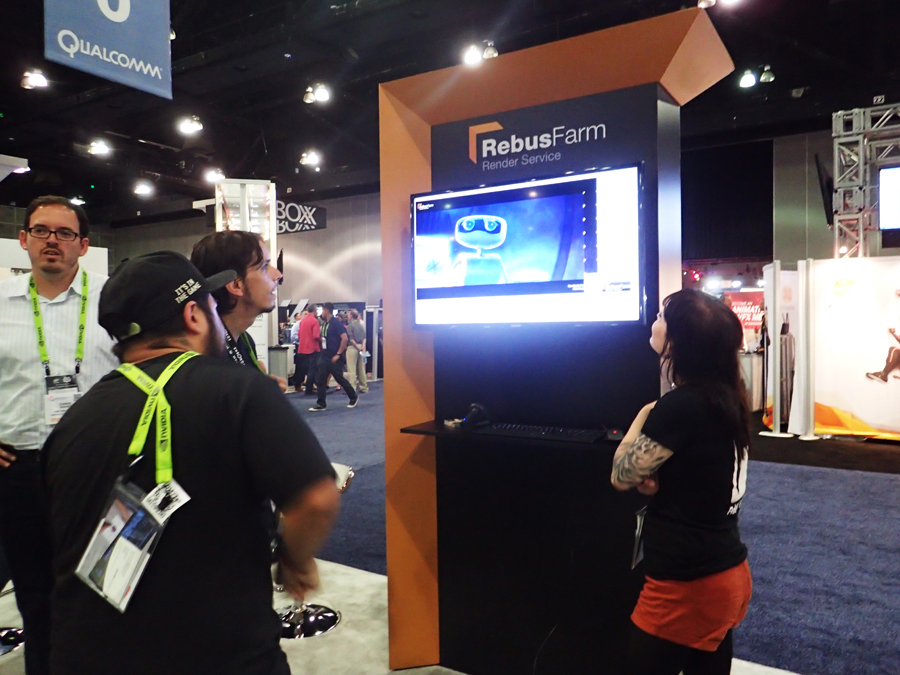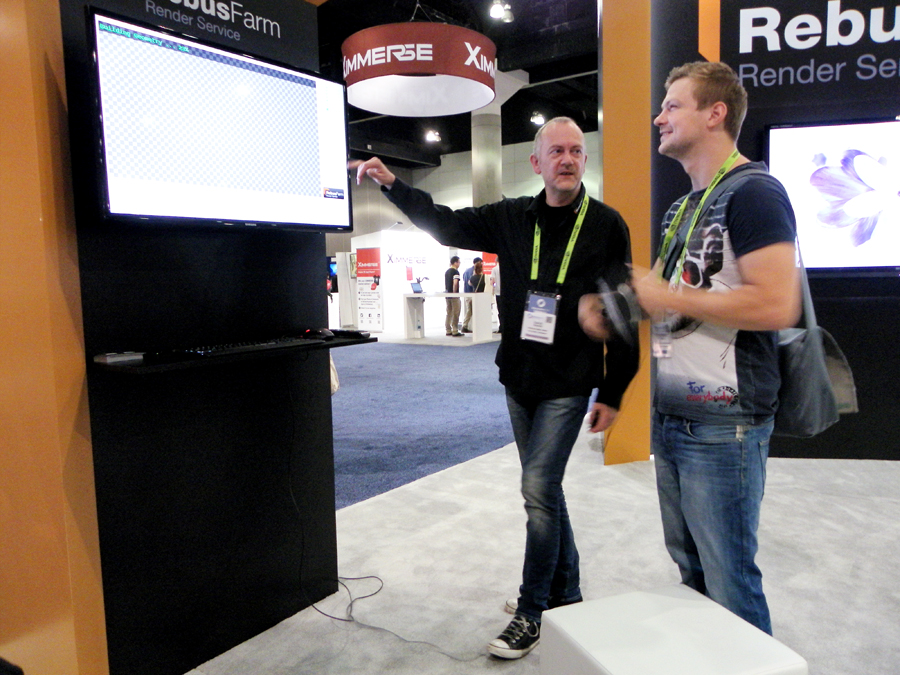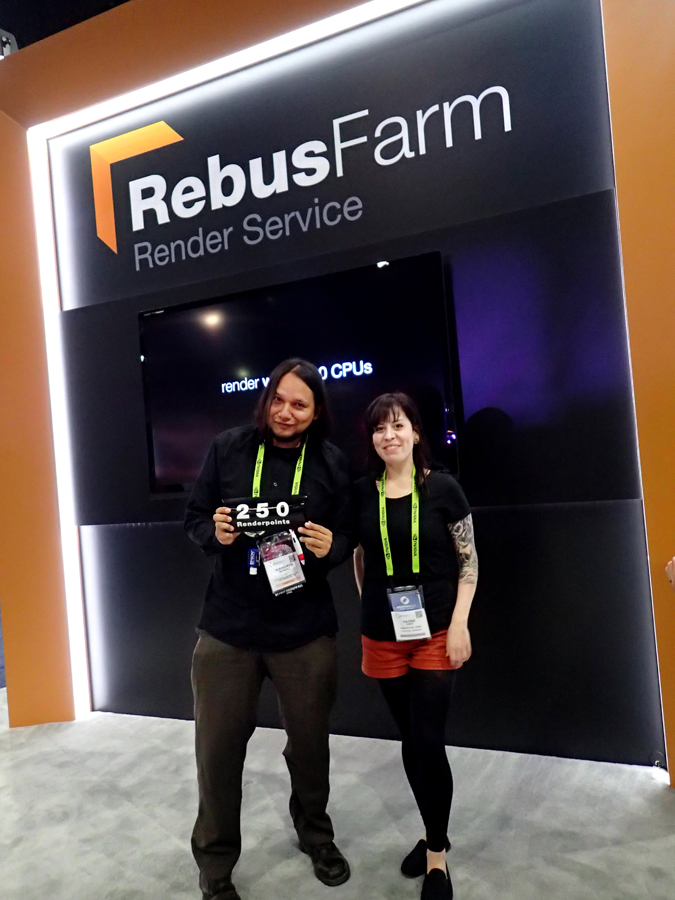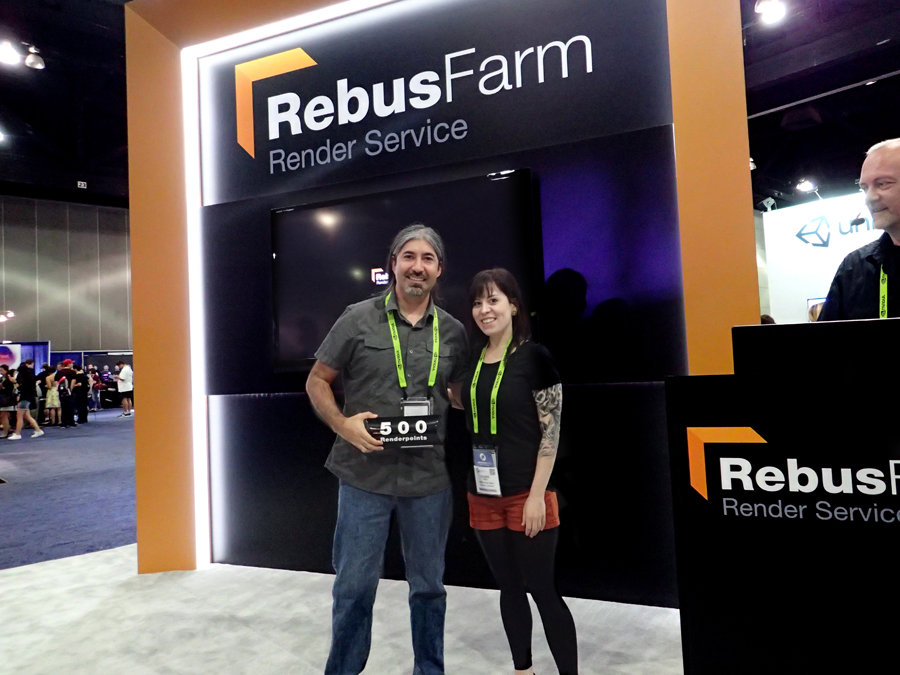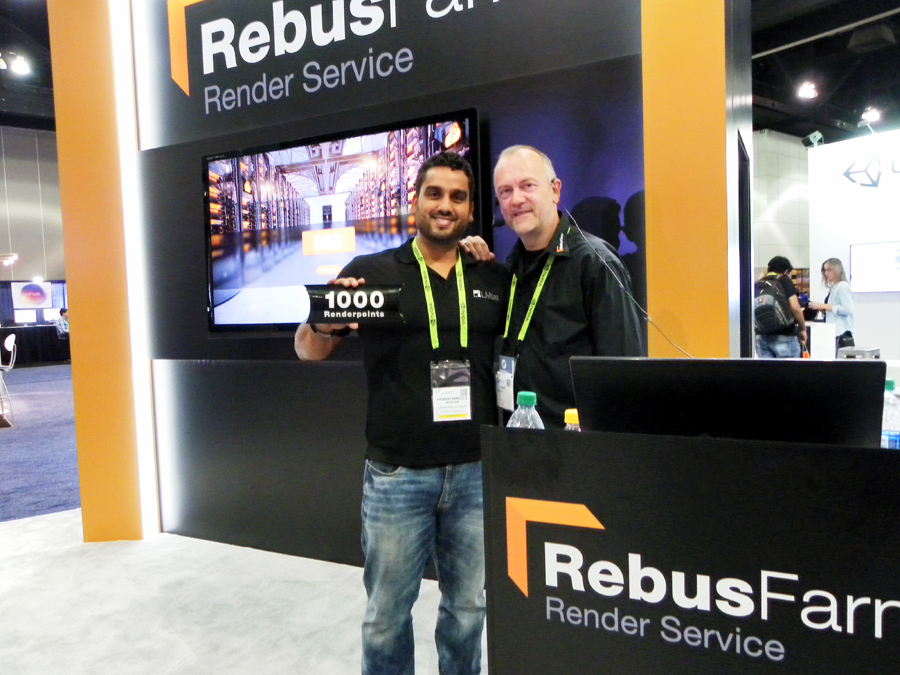 We would like to thank some of our users for providing their work for rendering them on our "Human Render Node" at Siggraph. Thanks to Tom Stracke, Andy Lefton, Caue Rodrigues, Alexandre Jarek, Total Real, Jellyfish Collective...
Meet & Greet
Siggraph 2015 was a great chance to meet our partners, freelancers and companies that wanted to get to know us. We have had great and interesting conversations.
We´ve been very happy to meet our users personally and to talk in a relaxed and stress-free environment without any deadlines ;) Thanks to all who stopped by our booth and gave us feedback or just said hello!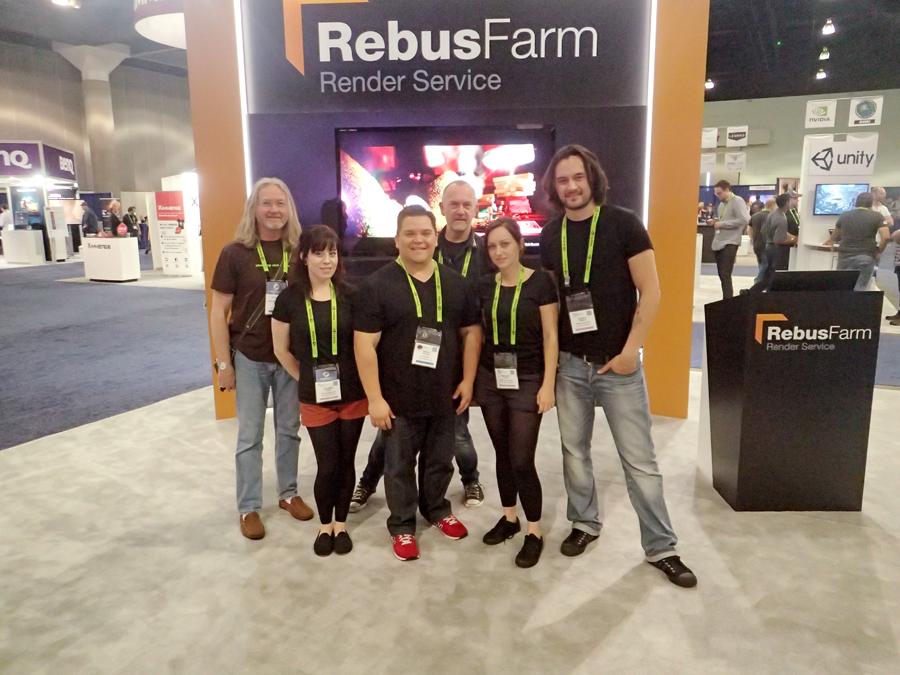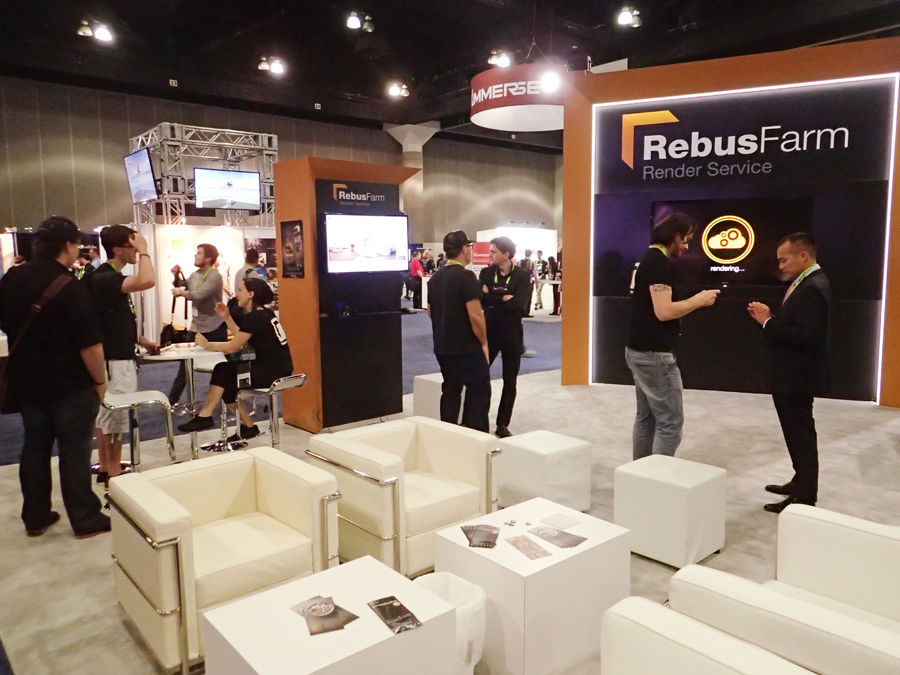 Finally, we also got to meet Andy Lefton! After a lot of email exchanges, it was great to meet the creator of "Two Worlds" in person, a very cool and likable guy. Thanks for everything, it was very nice to meet you.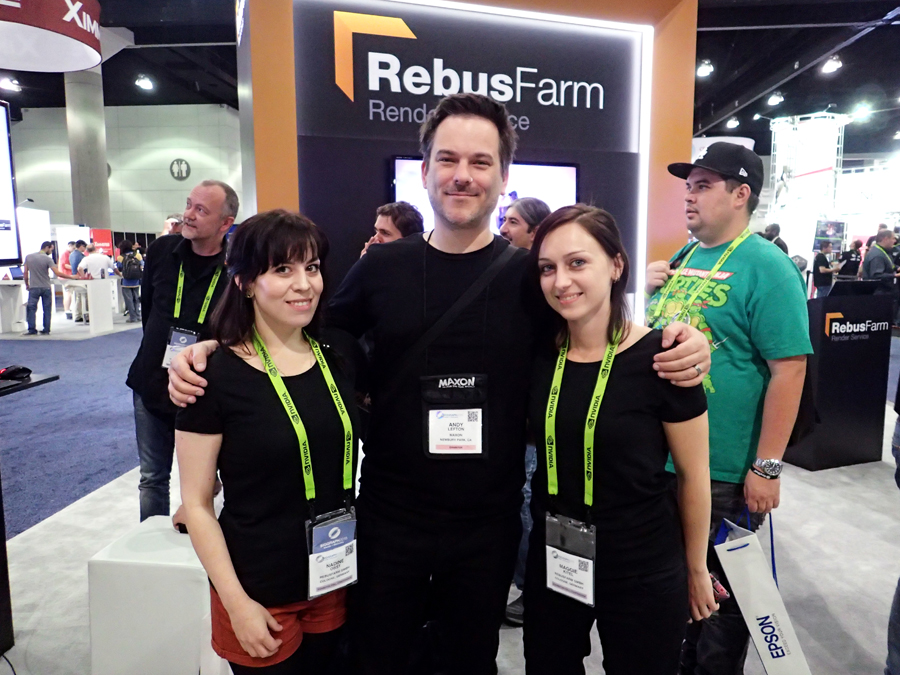 CGSociety Interview
On the second day our Head of Support, Gerphil Niebur gave an interview to CGSociety. You can watch the interview on youtube: https://www.youtube.com/watch?v=roP9BtTUfeM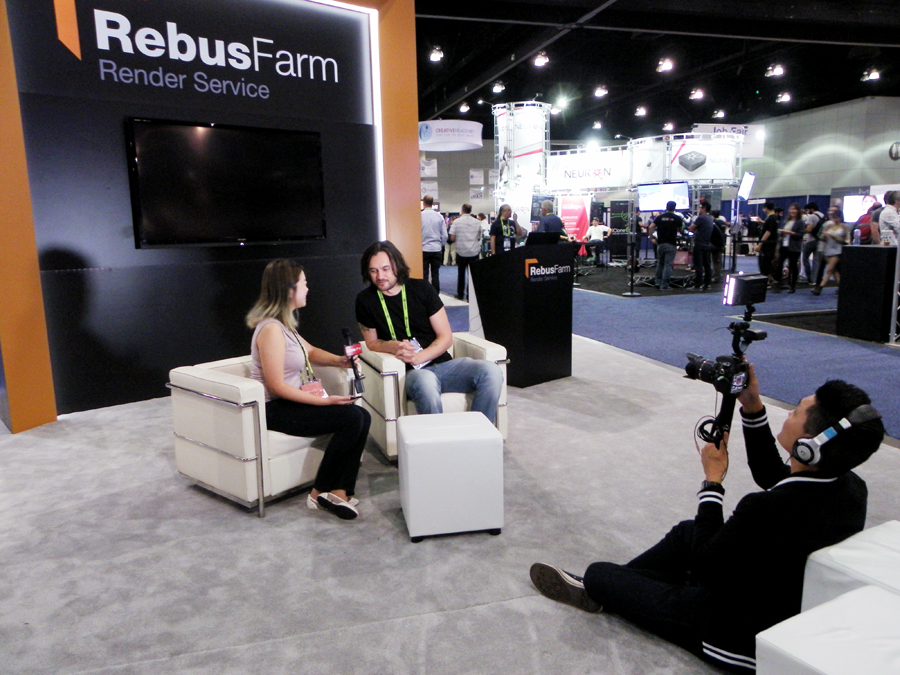 We would also like to thank "synapse" for helping to create our booth in Los Angeles. Thanks, Tanya and thank you, John, for taking care of everything during the exhibition!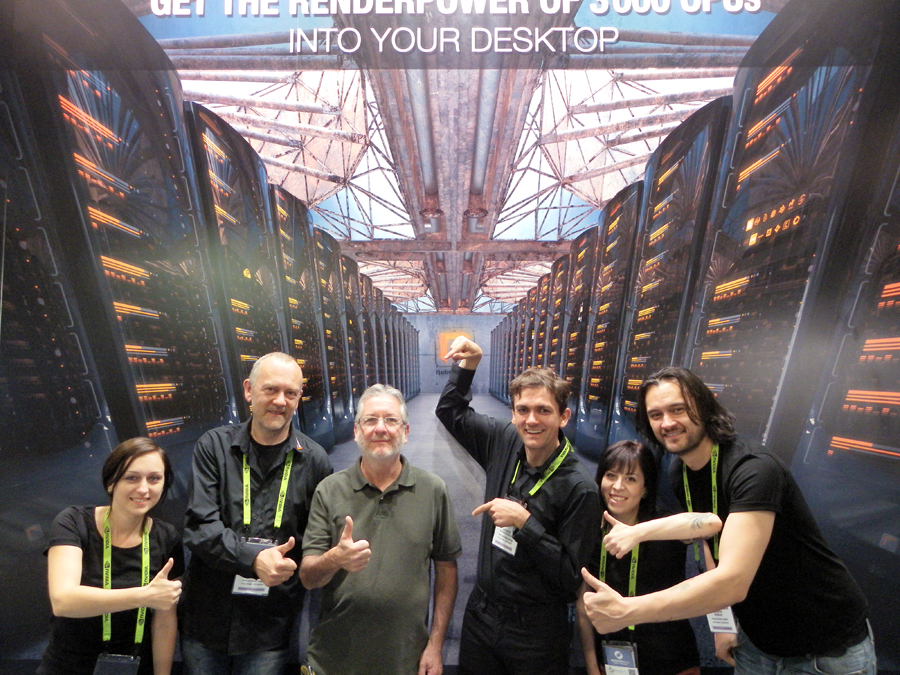 After these exciting impressions we have to get back to daily business...but we are already looking forward to the next Siggraph!
---
---