Monday, April 20th, 2014 by Rory Fellowes

An Interview with ANDY LEFTON, freelance 3D and VFX generalist
After completing his college degree early this century, Andy has accumulated a wide range of qualifications around his central focus on 3D and VFX. He has, as he puts it "experience as a creative director, CG supervisor and everything in between."
"Currently I work on a lot of commercial work doing 3D and also create and write tutorials for Digital Tutors. I've been freelance for about a year now and love it! I would like to get more into film, so I've been keeping my horizons open for that opportunity."
Thinking up Two Worlds
Working sketches and models for "Two Worlds"
We asked Andy about his personal project "Two Worlds", a short animation about the fortuitous meeting of two persons, entirely different, which is to say, one is an organic creature and the other is a machine! Total opposites in the most basic way.
We asked him how the idea came about, and how long has this been going on?

"The whole idea began circa 2001-2002 while I was still in college. I was getting my degree in media production which consisted of all realms of media (3D, web, interactive, video, audio, etc). But my primary goal was 3D and VFX.
I wanted to write a story about two opposites coming together out of necessity. It's a cliché, but I also wanted to stay away from the quintessential element of 'opposites attract'. Having each character be a separate form of life, one being organic the other mechanical helped me drive that plot a bit more."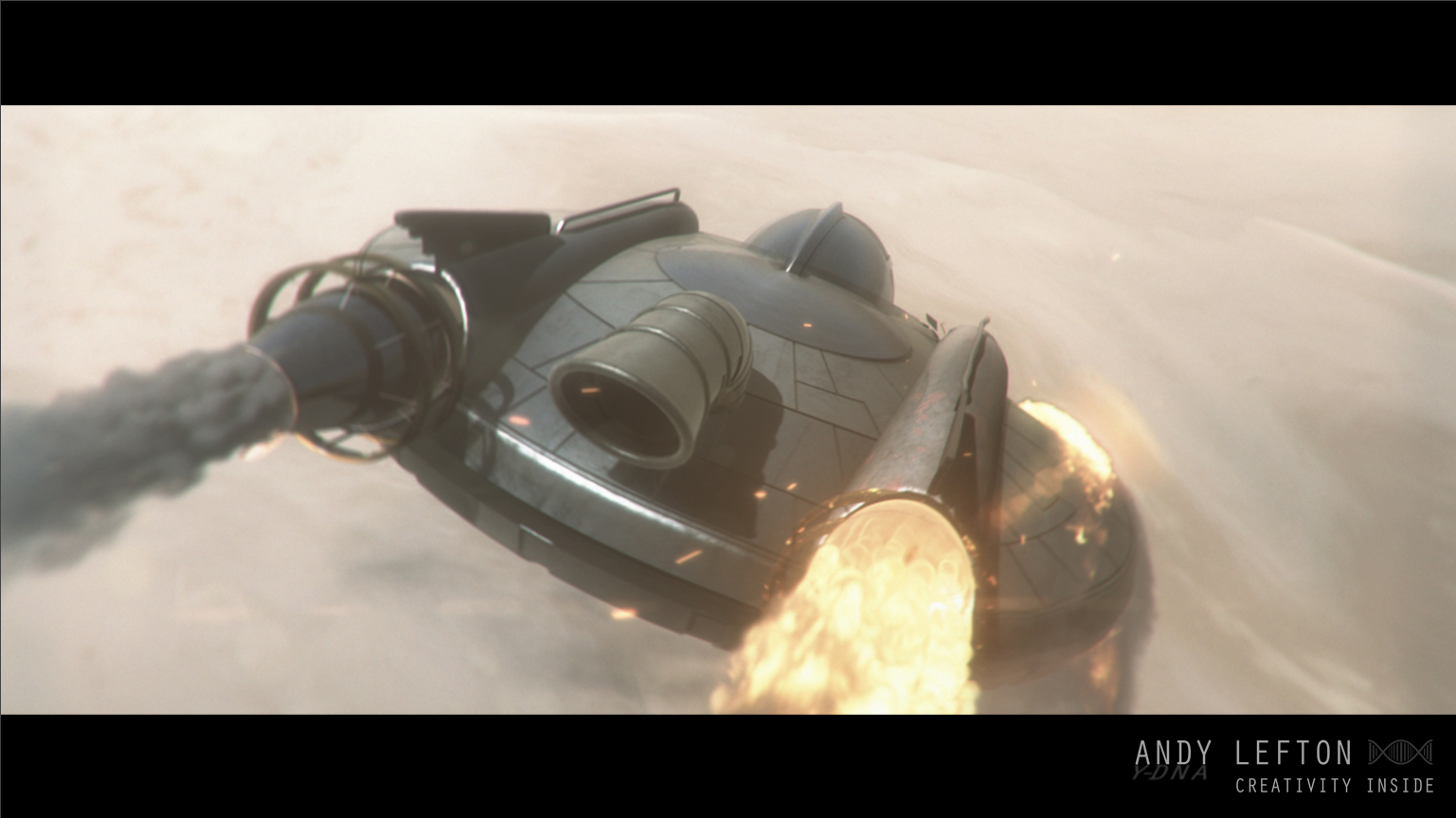 "Once the idea was rolling around in my head, I actually began creating an animatic with very rough thumbnail ideas. Then I did the story as a student animated film project. It was really amateur and rough, but I enjoyed it regardless.
After that, I just moved on with life. I progressed into the professional field of 3D and VFX and around 2006-2007 I had the idea to resurrect the film and simply do it over. I began building out boards and assets and just working out ideas. After a few months of pondering the thought of re-doing the project, I decided to give it full force... And so it began!"
An early storyboard for "Two Worlds"

L.O.I.D. work in progress
Making it happen
When you see the film (or even the short samples featured below), you will realise this is a highly complex as well as beautifully realised concept. There must have been quite a crew working on this?
"I was working full time at a post production house here in Minneapolis. I recall finishing the boards and concepts and was looking to have said studio assist in the production since everyone there seemed enthused. I set up confidential emails to share the storyboards and ideas with others, but unfortunately it turned out I was to be laid off from my position due to the recession.
I realized I was in this alone, and that was perfectly fine with me, but I knew I had quite a bit of work to do. So I would say from 2010 to 2015 was the core of production time in getting this up to completion. I did hire on a composer and sound designer to assist on the audio side of things, and my wife was a great inspiration. She helped me carve out ideas and even helped name the characters in the film, Snibb and L.O.I.D."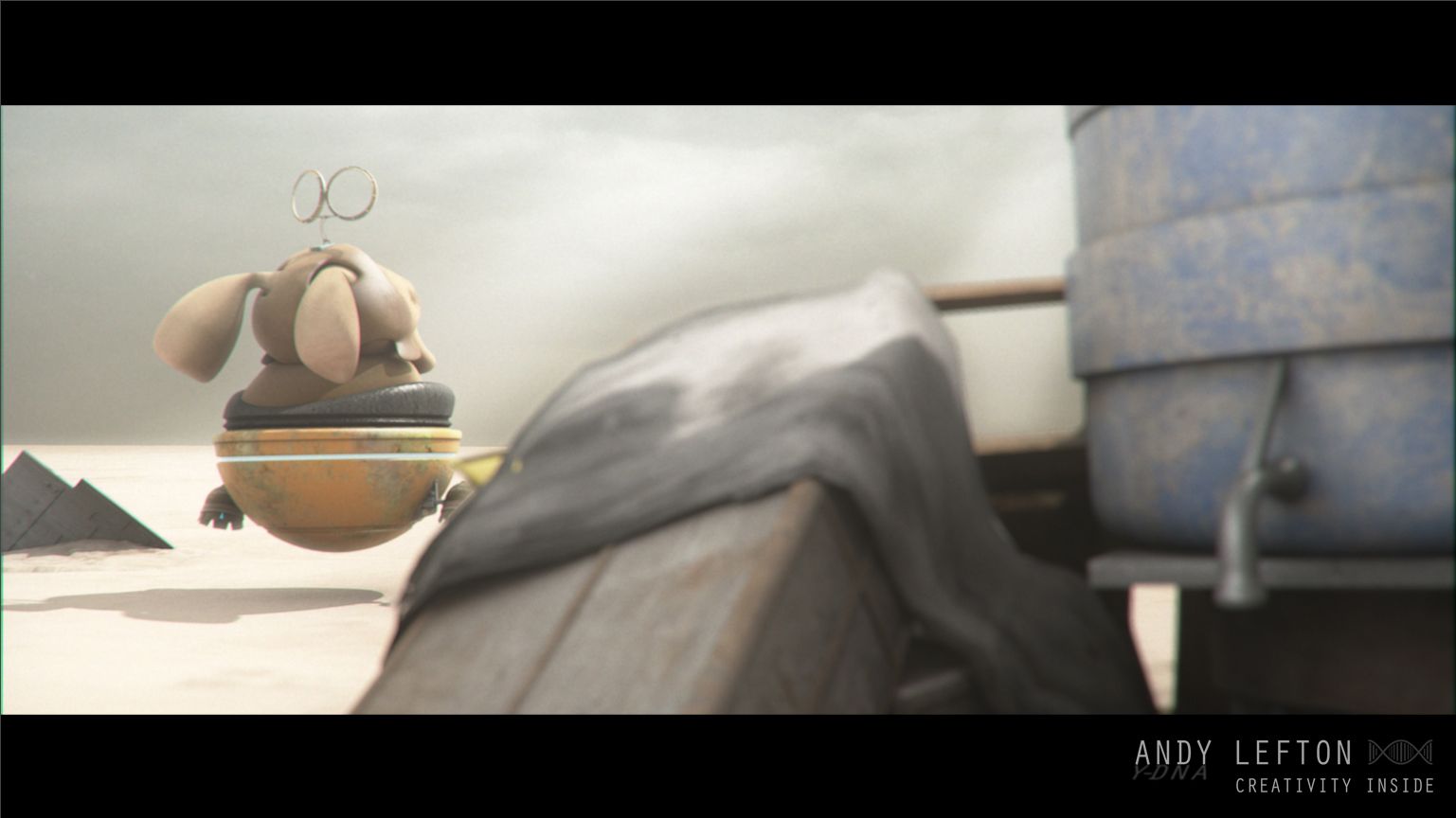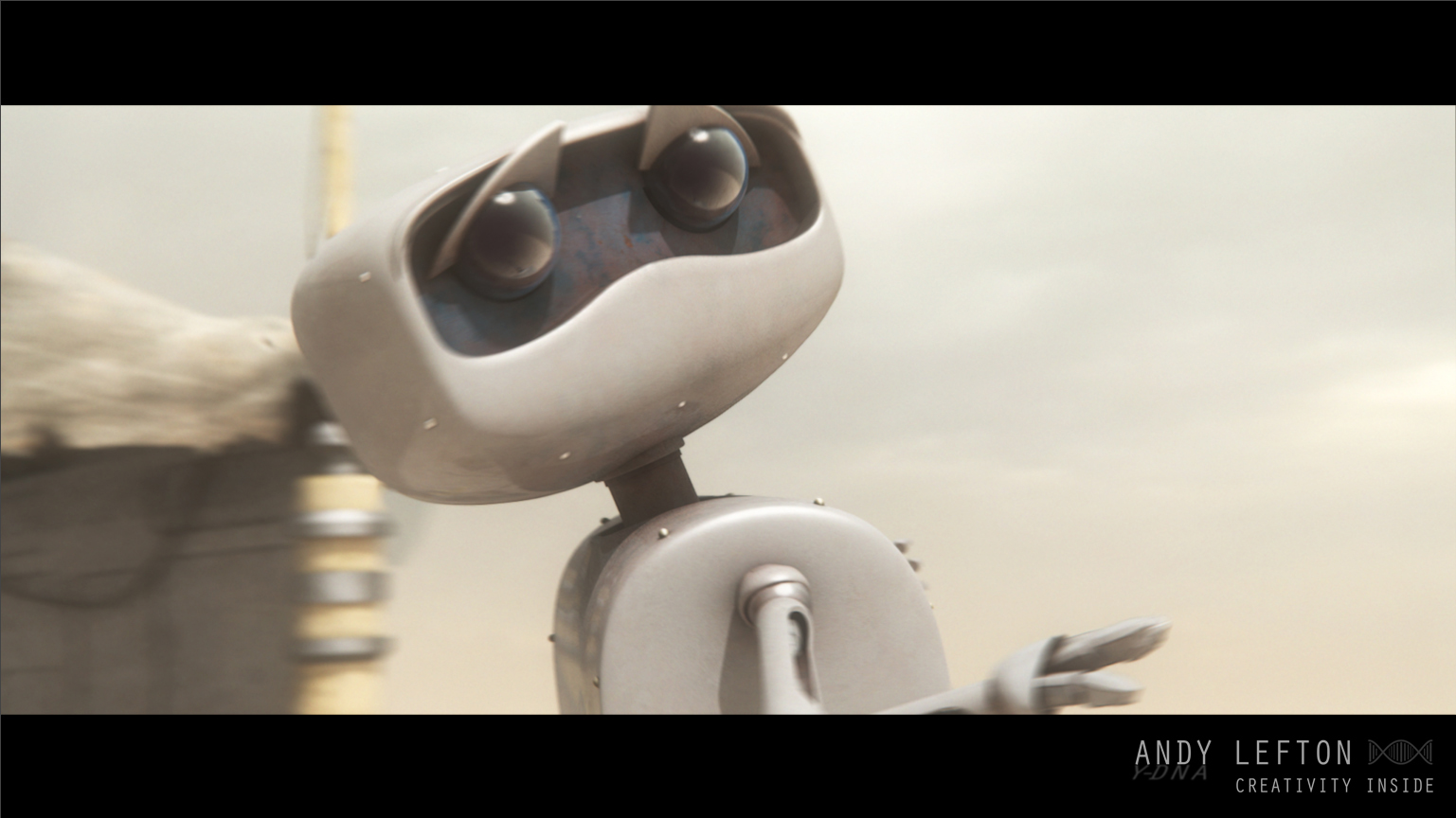 The technical aspects
"I used Cinema 4D for all 3D, Dynamic simulations, animation, etc and After Effects for all compositing and VFX. As for who worked on it? From concept to completion, I was the sole artist on the entire film. Apart from the talented audio folks I hired for score and sound design, although I also did a little bit of that.

The compositing was a very heavy aspect to the film as well. Each shot has a multitude of multi-pass layers, 2D plates, environment passes, and effects."
Rendering with RebusFarm
Andy told us, "The rendering process was my biggest fear. I felt that it would hinder my overall motivation and production pipeline. Considering there's over 100 shots, it was a daunting thought."
This reporter has spoken with quite a few people in recent months about the online cloud render service offered by RebusFarm, ever since the release of RebusFarm 2.0 in fact, and it is almost boring to hear them all give pretty much the same report. As Keith English, another enthusiastic user, said recently, "Rebus Rocks!"
So it was no surprise to hear similar comments from Andy. Along with this praise, Andy gave us some useful statistics about the service.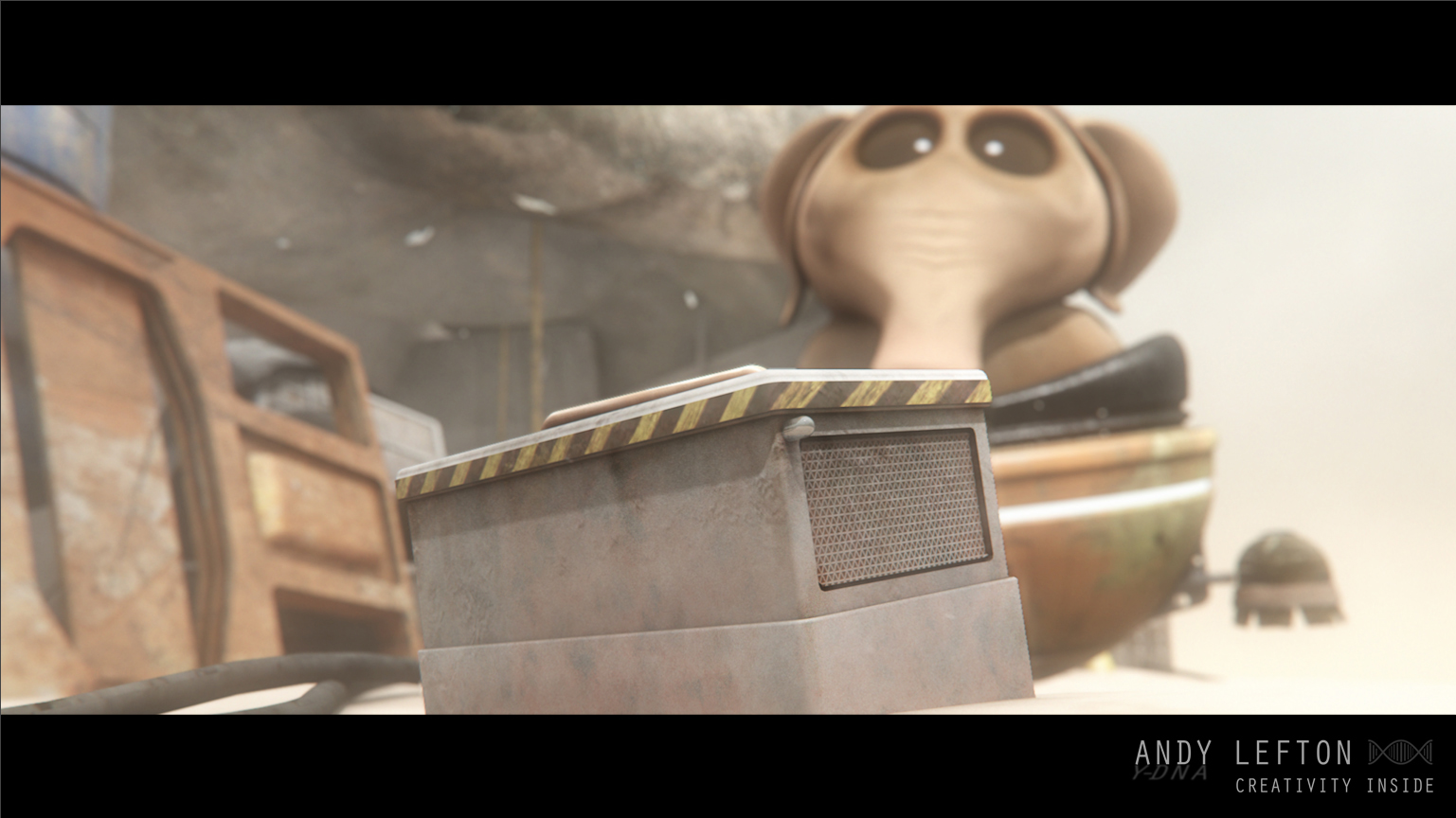 "RebusFarm was an invaluable asset for the completion of Two Worlds. If RebusFarm wasn't in the picture (no pun intended), we wouldn't be having this interview. Originally, I was just planning to render locally on the couple of render nodes I had in my home office, but that was not feasible, if I were to hit my rough deadline to release the film. So I hooked up with RebusFarm and it was so very simple to use and handled all tasks easily with no issues at all. An average render time per frame with the highest quality settings, multipass, object buffers, 2K resolution, etc was approximately 7-10 minutes per frame.
I had only one issue, where I uploaded a scene to render and there was a glitch or hiccup in the scene file. So when I got the render back, I was frustrated that I let that slip. I emailed RF and they immediately credited my render and I was able to re-render the shot without having to pay. Great customer service!"
The biggest challenge for Andy in completing his project was time. Life has to be lived, homes made, families maintained. And on top of all that, and the drain on time available for the project, working in 3D and VFX not only drains away time available to work on the project, it also sucks up creative energy.
Somehow Andy beat that wall, got the work done, and with the invaluable help of RebusFarm in rendering his gem of a movie, "TWO WORLDS" is heading for online release today.

---
---