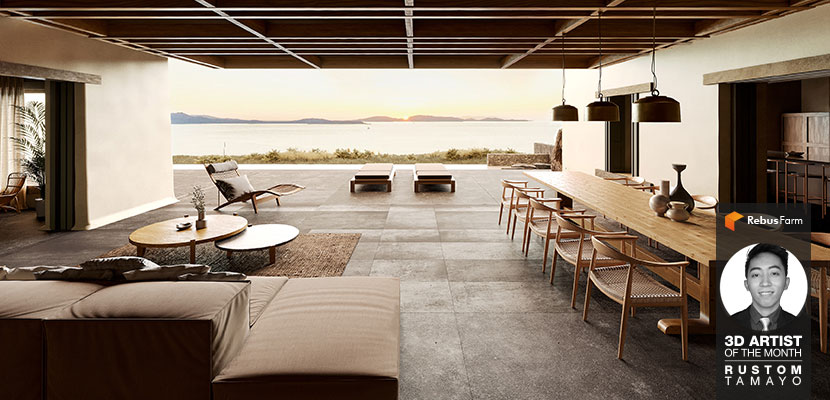 Everybody loves a good success story, and we here at the Rebus render farm are no exception. We are therefore proud to present Rustom Tamayo as our November 2023 3D Artist of the Month. Widely recognized as a breakout talent, Rustom has won over the hearts and minds of the archviz community, standing as living proof that hard work and dedication still pay off.
In our interview, Rustom recounts his eventful professional history, talks light and shadows, and using archviz as an opinion piece.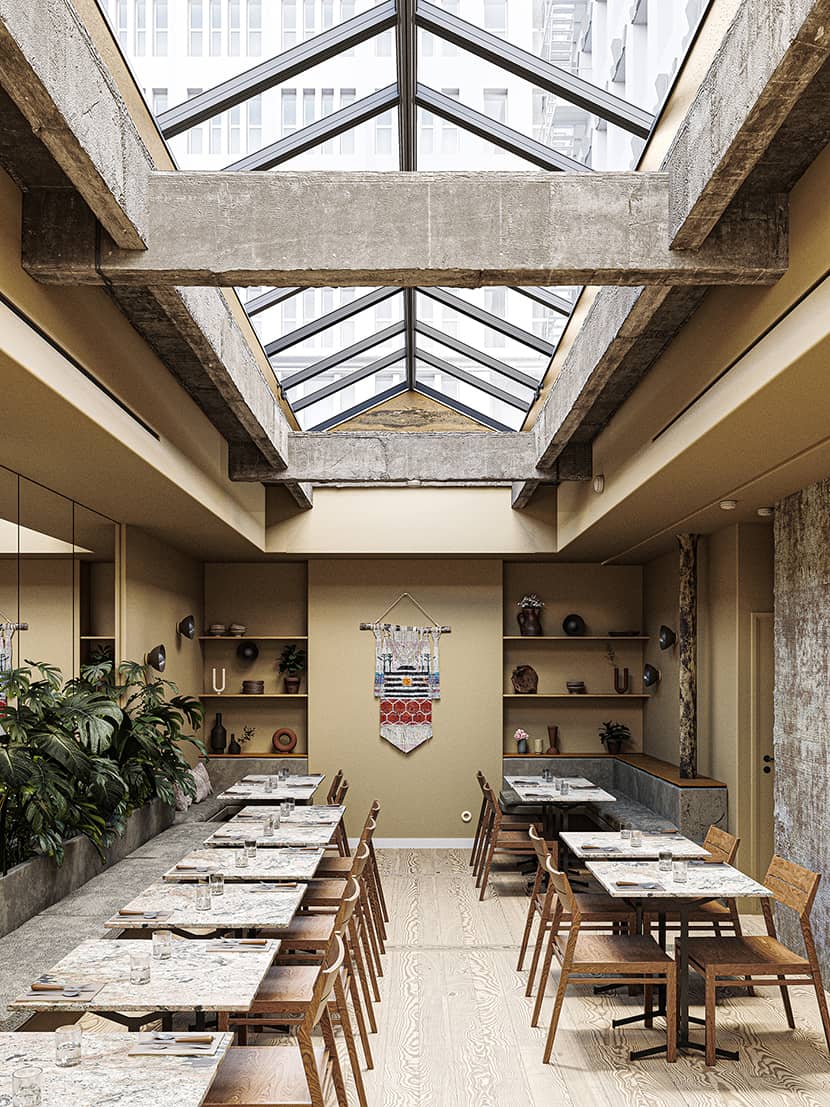 Rustom Tamayo's recreation of the The 'HoY Hotel' in South Pigelle, Paris, an early example of his archviz prowess.

Hi Rustom, thanks for joining us! To start things off, please introduce yourself to our readers.
Hello everyone, I'm Rustom Tamayo. I'm 27 years old and originally from the Philippines. Currently, I reside in Budapest, Hungary, where I work as a 3D artist.
From destitute circumstances to winning the 'Rookies of the Year' award: while you have told your story before, I'd like to dive a bit deeper into your professional history. Take us back to the beginning: when did you first seriously consider to professionally pursue 3D?
I have a background in architecture. In fact, I only obtained my license last year, so yes, I'm an architect as well as a plumbing engineer. I could say I have a genuine passion for art and architecture. I spent two years as a junior architect, collaborating within a big team comprising architects, interior designers, and 3D artists. It was during this time that I realized architectural visualization could be a viable career path.
You eventually decided to quit your job, forgoing financial security to follow your passion. Tell us about this decision and what I can only assume a time of great uncertainty.
Working as an architect in the Philippines can be stressful and exhausting. It was during the pandemic that I experienced burnout; I felt the need for a more creative outlet to express myself. So, I quit my job and decided to take a leap of faith. I knew there would be risks, which is why I did a lot of research to familiarize myself with the more prominent figures in this industry, diligently studying what sets them apart from each other in terms of their styles and target markets.
Lacking the financial means for professional courses or trainings, how did you approach learning?
It is like Kobe Bryant said: "once you know what it is in life that you want to do, then the world basically becomes your library." While I didn't have the financial means to enroll in any courses or training, I strongly believe that where there's a will, there's a way. Nowadays, there's a lot of content available on YouTube that you can access for free. All you need is dedication and the willingness to learn.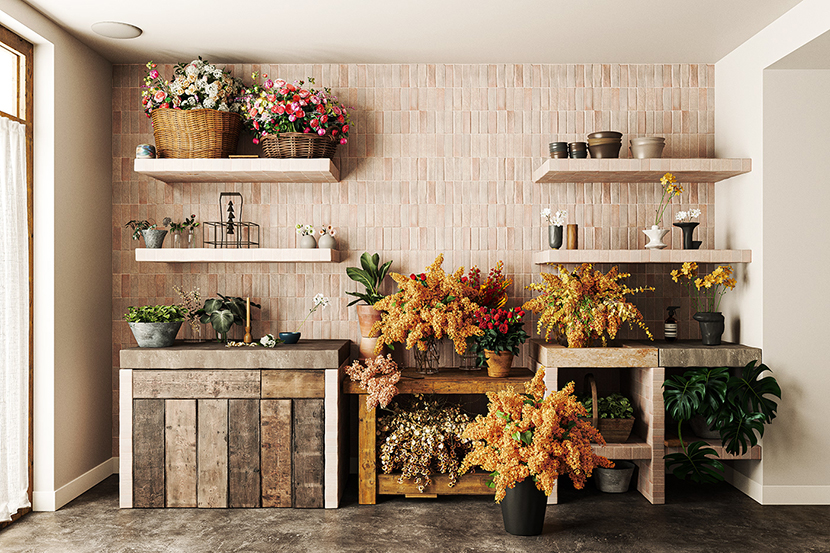 Another slam dunk: Be sure to check out Rustom's exclusive breakdown of the 'HoY Hotel' project!

After all these trials and tribulations, winning the 'Rookies of the Year' award must have felt immensely validating. Do you remember how you felt upon hearing the good news?
I was not expecting it, especially considering that all the other artists' entries were amazing. Discovering that I had won the Rookie of the Year award was truly awesome; I felt like I had finally reaped what I had sown. The first thing that came to my mind was to express my gratitude to those who inspires me.
Truly an impressive and inspirational story! Though while it is easy to see it as such in hindsight, you sacrificed and risked a lot. Knowing what you know today, is there something you would do different?
I wouldn't change or do anything differently, simply because what makes us today are the mistakes we learned from yesterday.
Would you encourage others to follow your example?
Changing my career path was undoubtedly the best decision I've made in my life. Not only did it open up new opportunities, but it also introduced me to all these amazing people I've met in this industry, making for a truly extraordinary experience.
'Villa Mandra', dining table details.

Returning to the present, please tell us about your current job situation!
I'm currently residing in Budapest, Hungary, working as a 3D artist at Brick Visual. I can confidently say that choosing to work at this company was the best decision I've made. The office provides a friendly environment, where everyone serves as a potential teacher, because you can learn from everyone. The cultural diversity enriches the work environment. Simply put, I can genuinely say that the people I've encountered here are among the nicest and most exceptional individuals I've ever met.
Describe your profile as a 3D artist! What are your main areas of expertise?
Right now, I still consider myself a student, continuously learning and evolving. When working on significant projects here at Brick Visual, I enjoy every step of the process, so I would say I'm more like a generalist.
Is there a part of CG-related work you particularly enjoy? For what reasons?
I consistently enjoy working on personal projects and the creative freedom they provide. As an artist, I want think out of the box, explore fresh ideas, and look for opportunities to push the limits of artistic expression.
Where does your own fascination with architecture and archviz stem from?
During my time in high school and college, I served as the editorial cartoonist for the official school publication. This experience honed my ability to think creatively and influenced how to express my opinions through art. It was during this period that I discovered architecture, and I was captivated by how design could address and resolve prevailing issues and problems.
Is there a specific design philosophy or architectural school of thought you adhere to? What inspires you as a 3D artist?
I've always been captivated by the works and philosophy of Louis Kahn, particularly how his architecture deftly manipulates light and shadows. He holds that light is the "giver of all presences": "all material in nature, the mountains and the streams and the air and we, are made of light which has been spent, and this crumpled mass called material casts a shadow, and the shadow belongs to light." For him, light is the maker of material, and the purpose of material is to cast a shadow. This philosophy is always in the back of my mind when creating architectural visualizations.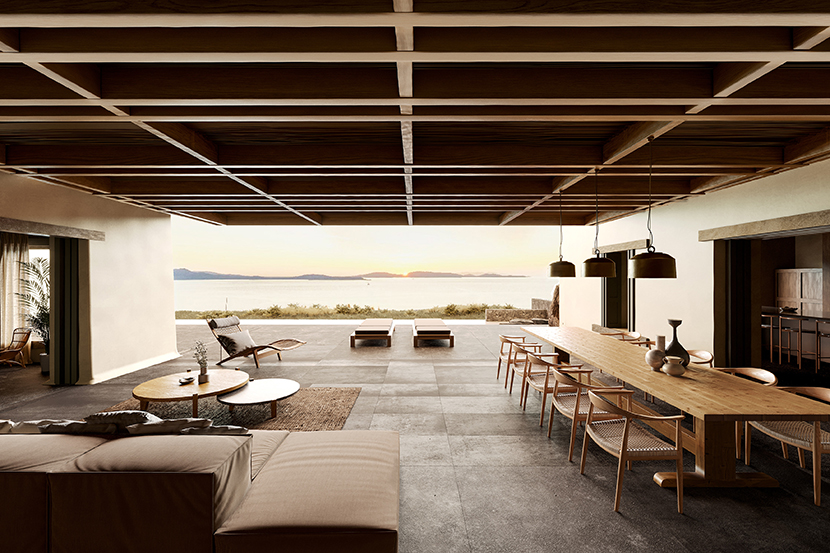 Set during golden hour, the 'Villa Mandra' allowed Rustom to fully explore his fascination with lighting.

Let us talk about some of your work in more detail, starting with a more conventional archivz project, the 'Villa Mandra', a beautiful lakeside residence with a large deck. Can you first describe the circumstances that lead to the creation of this project?
After seeing this beautiful architecture featured on ArchDaily, I was inspired to recreate this project, with the aim of capturing the emotion conveyed in each image. The scene is set during golden hour, and I was intrigued by the challenge of capturing this very specific atmosphere through colors, contrast, soft lighting, and shadows.
What parts of the image were especially important to you, both from a visual/design and technical point of view?
My emphasis was on the directionality of the sun – where it is hitting, and what the resulting colors, light, and shadows would be.
What were some of the challenges you had to overcome and how long did it take you to complete the project?
Modelling some assets and the scenes from scratch. Given that this is a personal project, I did not pressure myself to finish it, instead I took my time to slowly build up the scene.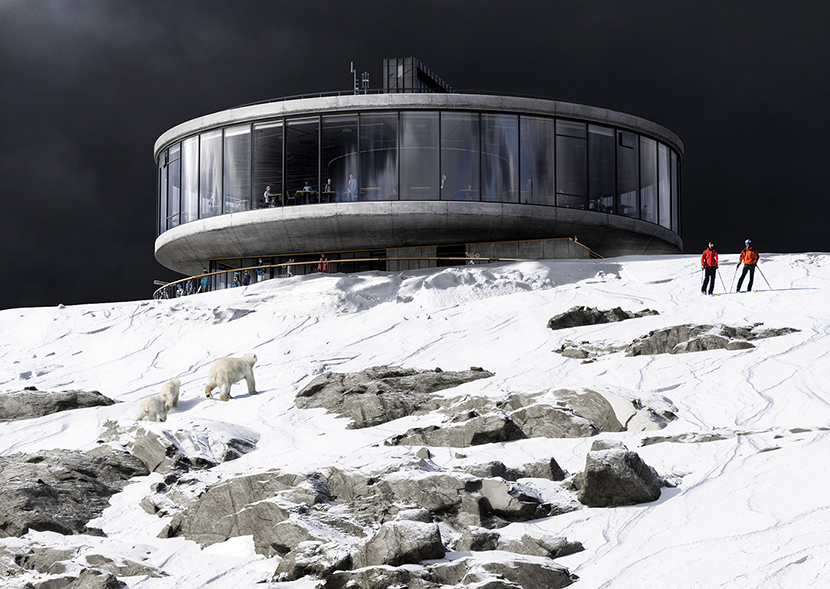 An archviz editorial opinion piece: 'Can't Go Home Anymore' was Rustom's critically acclaimed contribution to the Architecture in Perspective 37 conference.

Another personal project of yours that recently received widespread recognition is titled 'Can't Go Home Anymore', a depiction of the threat climate change poses to the Arctic. Using 3D to advocate for environmental awareness is an unusual approach. How did you come up with the idea and how did you express it through archviz?
The theme for the last ASAI (American Society of Architectural Illustrators) conference was 'cause and effect'. As an invitee, I dedicated a week to researching a topic that could vividly depict how we are presently grappling with the consequences of decisions made in the past. One aspect I've always enjoyed immensely when doing personal projects is the continual learning and acquisition of new knowledge based on the topic at hand. Focusing on climate change, I conducted extensive research to understand the what, why, and who of the phenomenon. Through architectural visualization, I aim to convey how climate change disrupts wildlife and ultimately affects us as well.
Please tell us about the feedback the project received.
It was very well received, people liked it, especially the juries. It was personally selected to receive the 'jurors rendering awards' by Ronen Bekerman. Receiving this accolade from such a prominent figure in the archviz industry was truly a pleasure.
What software did you use to create this scene? Are there any plug-ins or tools you would recommend?
For this project I used 3ds Max, FStorm, and Photoshop for post-production.
What is something you have learned from this project that you can share with us?
This project is really important to me for two reasons: first, as a proof of concept that as an artist, you can express your ideas, views, and opinions through any artistic medium. Second, as an editorial opinion piece that I used to successfully express my views on a current issue through architectural visualization.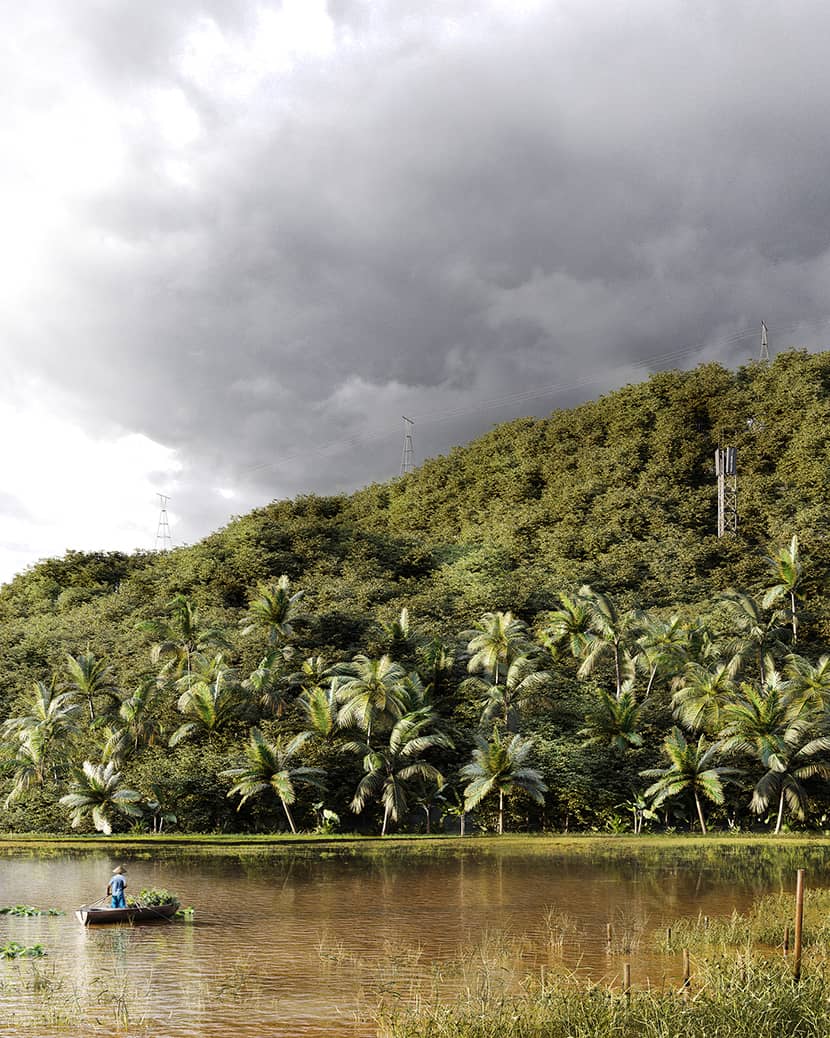 'Silence and Solitude with Nature': Rustom's artistic approach rests on clearly defined philosophical underpinnings.

Have you used RebusFarm before? If so, please tell us about your experience: is there anything you especially like about our service?
Yes, I rendered a couple of images for another personal project. The user interface is easy to understand, it is fast and very convenient to use.
In closing, is there anything else you want to say? Any plugs, shoutouts or present or upcoming projects you would like to mention?
I'm always grateful for the people I've met in this industry, especially at the D2 conferences where I began my journey. Jason and Fabio, whom I consider my mentors from when I first started in archviz, were the nicest and most influential individuals I've had the pleasure of meeting.
I'm working on new personal projects so make sure to keep an eye out for those. I love talking to people especially in this community, so if you like to collaborate drop me a message and let's talk. Finally, as always, a big thanks to the RebusFarm family for featuring my works, it has been my pleasure to be here!
The pleasure is all ours! Rustom, thank you so much for taking the time and all the best in the future.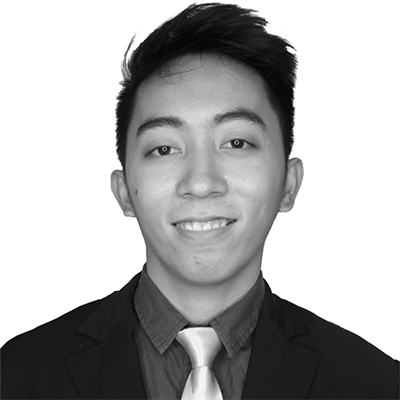 About the artist
Rustom Tamayo is a Filipino archviz artist currently residing in Hungary, where he works at international creative production studio Brick Visual. Critically acclaimed and widely celebrated as a breakout talent, Rustom has already left his mark with both his professional and personal portfolio thanks to his unwavering dedication and keen artistic vision.