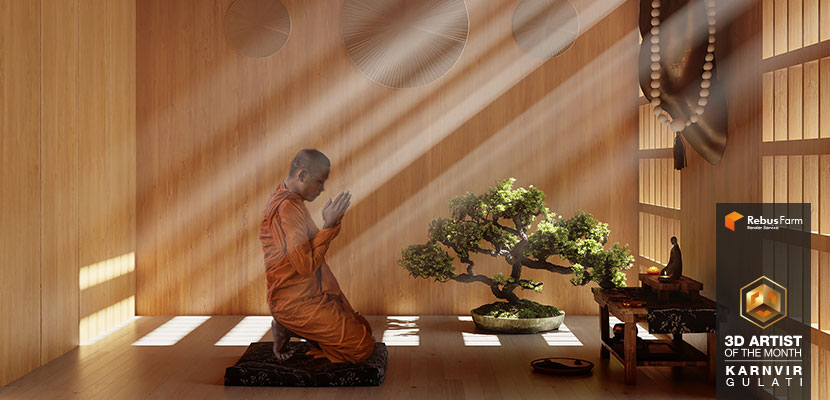 As another eventful year draws to a close, we can all use a little break to reflect and refocus.
Karnvir Gulati
, our final 3D Artist of the Month of 2022, offers a timely digital retreat and invites us to his 'Zen Space', an ascetic meditation chamber. Its distinct esoteric purpose sets the room apart from both residential and commercial interiors, making for an interesting design choice. Take a deep breath, gather your chi and join us at the
Rebus render farm
on a most mindful archviz journey!
Continue reading to learn more about Karnvir and his most recent project.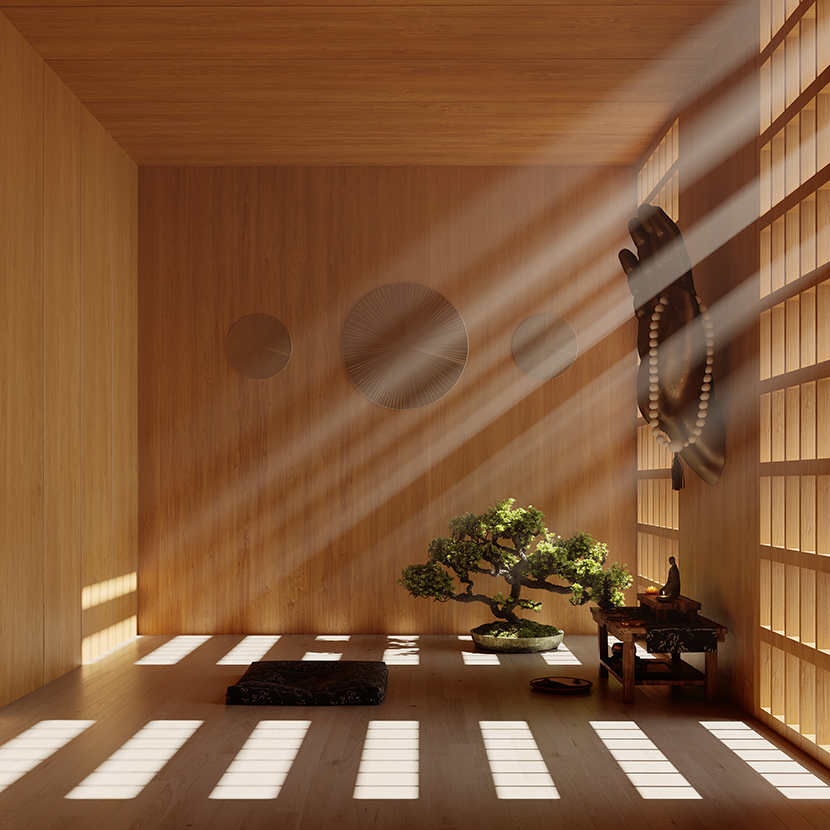 A confluence of the natural and the spiritual, Karnvir Gulati's 'Zen Space' is ambiance distilled.


While most of our Western audiences are already busy with Christmas preparations, other parts of the world follow different cultural and religious traditions. Even though this particular holiday is not widely observed in his hometown of New Delhi, India, Karnvir Gulati nonetheless sent us an early present when he submitted his latest project to our render farm.
His 'Zen Space' is an attempt to perceive and portray the eponymous meditation practice central to many Buddhist schools. Considering insight and personal expression are core elements of the underlying belief system, you might even say that the work itself aligns perfectly with the idea of Zen.  
But you certainly do not have to be a spiritual person to appreciate the fine job Karnvir did on this interior. From a technical (and decidedly more profane) perspective, the 'Zen Space' is an impressive display of atmosphere and lighting. The latter was especially important to Karnvir, who tells us he is generally fascinated by the endless possibilities and configurations modern software allow him as a 3D artist to illuminate a scene.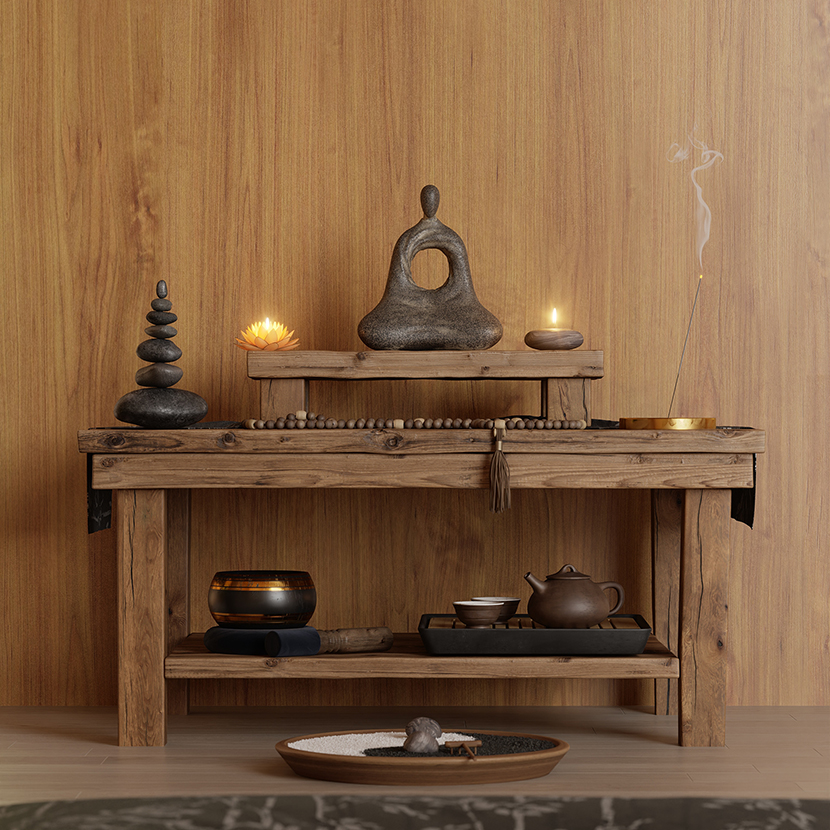 An assortment of Buddhist paraphernalia. The stone idol represents a meditating monk in a state of emptiness.
The crepuscular sunbeams shining down on the monk – a phenomenon aptly referred to as god rays – were crucial in creating the mystical mood Karnvir aimed for. "The idea for the motif comes from a popular photograph of a young boy meditating that I came across while researching Japanese temple halls", he recalls. "I was intrigued by the powerful effect of this otherworldly light and how it always seemed to vanish just as it was about to touch the ground. I wanted to recreate this effect in 3D."
Despite the lighting thus being a strong focus of the work, the 27-year-old 3D artist approached the task through a self-imposed challenge: "I thought it would be an interesting exercise to limit myself by not using Photoshop at all. Instead, I exclusively worked with 3ds Max and Corona Renderer, which proved quite difficult."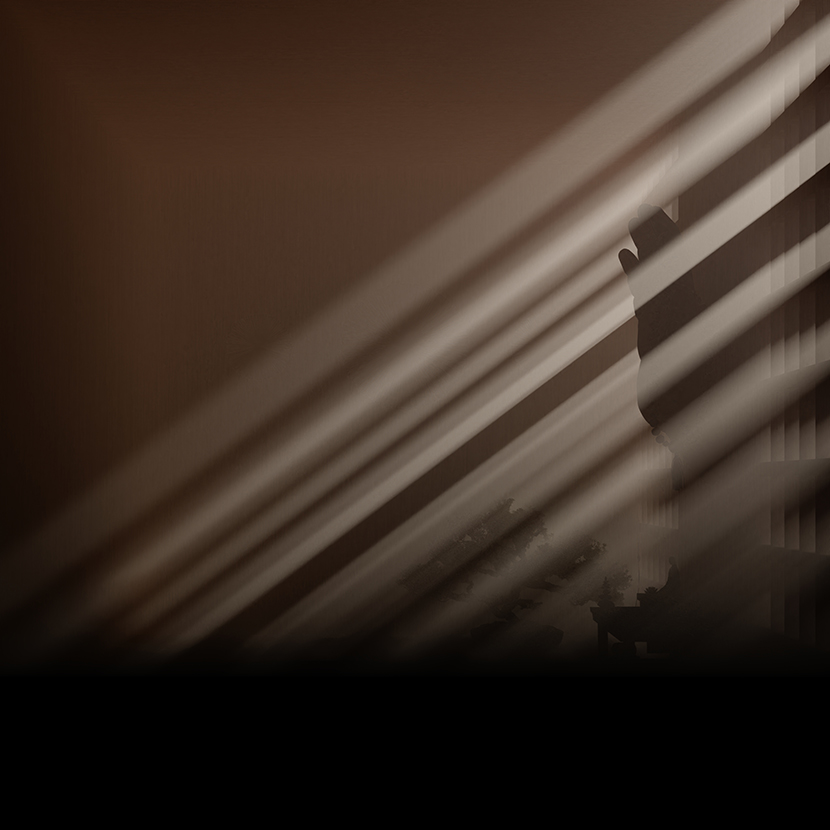 In this early lighting test, the "god rays" drown out the entire room in fog.

In terms of software, Karnvir's first step towards becoming a professional 3D artist began with SketchUp and V-Ray. His introduction to CGI came during his second year of university, when the student of architecture was looking for way to best present an assigned project. Following his graduation, he worked at several architecture firms, where he frequently used 3D as a visualization aid. "Over time, I was more and more drawn in by these hyperrealistic renders I kept stumbling upon online, until I eventually decided to fully commit myself to 3D," Karnvir remembers.
| | | |
| --- | --- | --- |
| |   | |
Let there be light: this before and after comparison further highlights the effect of the god rays.

Today, he works as a freelance 3D generalist specialized in architectural visualization and continues to be inspired by "the amazing designs fellow artists publish every single day". Among the countless areas in the field, texturing is something Karnvir wants to explore further. "The 3D world is so vast and full of wonders, the amount that can be learned can feel overwhelming at times. That's why I think it's important to set your own pace and learn according to your individual capacities."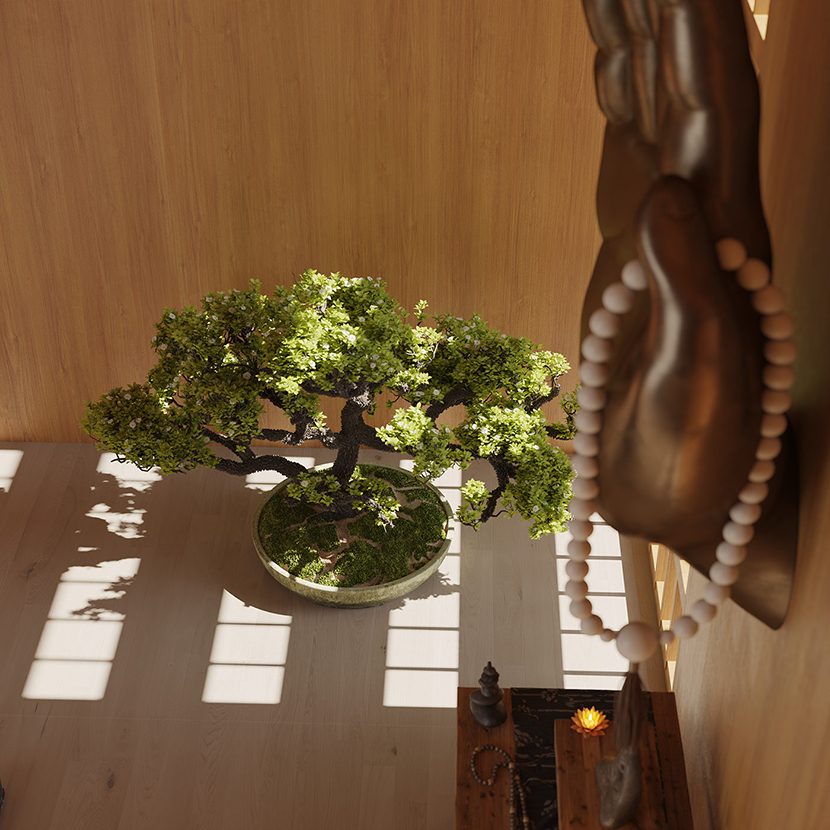 A closer look at the bonsai tree and the mounted hand holding prayer beads forming the Abhayamudrā, a gesture of safety and reassurance.

Asked about the state of the CG industry in his home country, Karnvir says India is still in an early stage of development. Once it moves past these initial growing pains, however, he is expecting a regular boom to take place: "I think with the accessibility of knowledge and learning materials freely available on the internet, it is only a matter of time until the community over here unlocks its full potential".
We certainly cannot wait for more works from the region to reach us and wish Karnvir all the best in the future.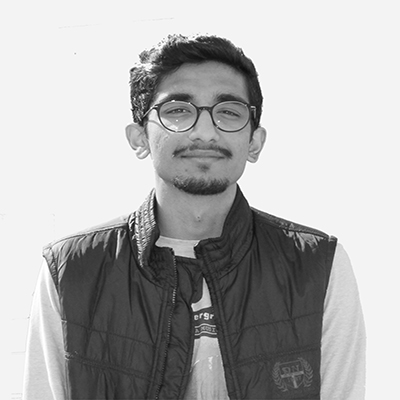 About the artist
Karnvir Gulati is a 3D generalist based in the Indian capital of New Delhi. After obtaining a bachelor's degree in architecture, he worked at various architectural companies before pursuing a career as professional 3D artist. While specialized in architectural visualization, Karnvir is available for other freelance CG work as well.     
Get started with your own renderings