Wednesday, April 29th, 2020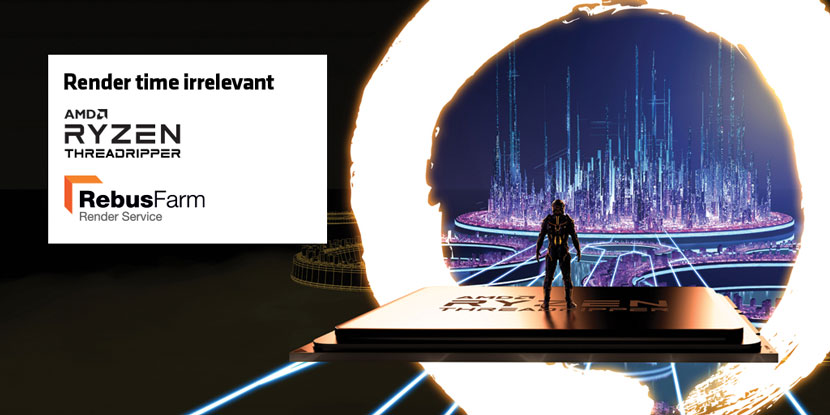 RebusFarm is now operating with AMD's Ryzen Threadripper 3970X - Break free from the render bar. Realize your creative vision with the world's most powerful desktop processor.
We at RebusFarm made it our profession to always provide our users with the best technology and these Threadripper 3970X belong to the fastest high end CPUs on the market at the moment.
Here the upgraded tech specs at a glance:
- 32 cores / 64 Threads per node
- CinebenchR15: 7400 points each node
- CinebenchR20: 17450 points each node
- Each machine with 128 GB RAM
In the graphic below you can find the comparison to the Intel Core i9-9980XE and you will see at one glance how much more efficient these new CPUs are and how much they will speed up your rendering process at RebusFarm.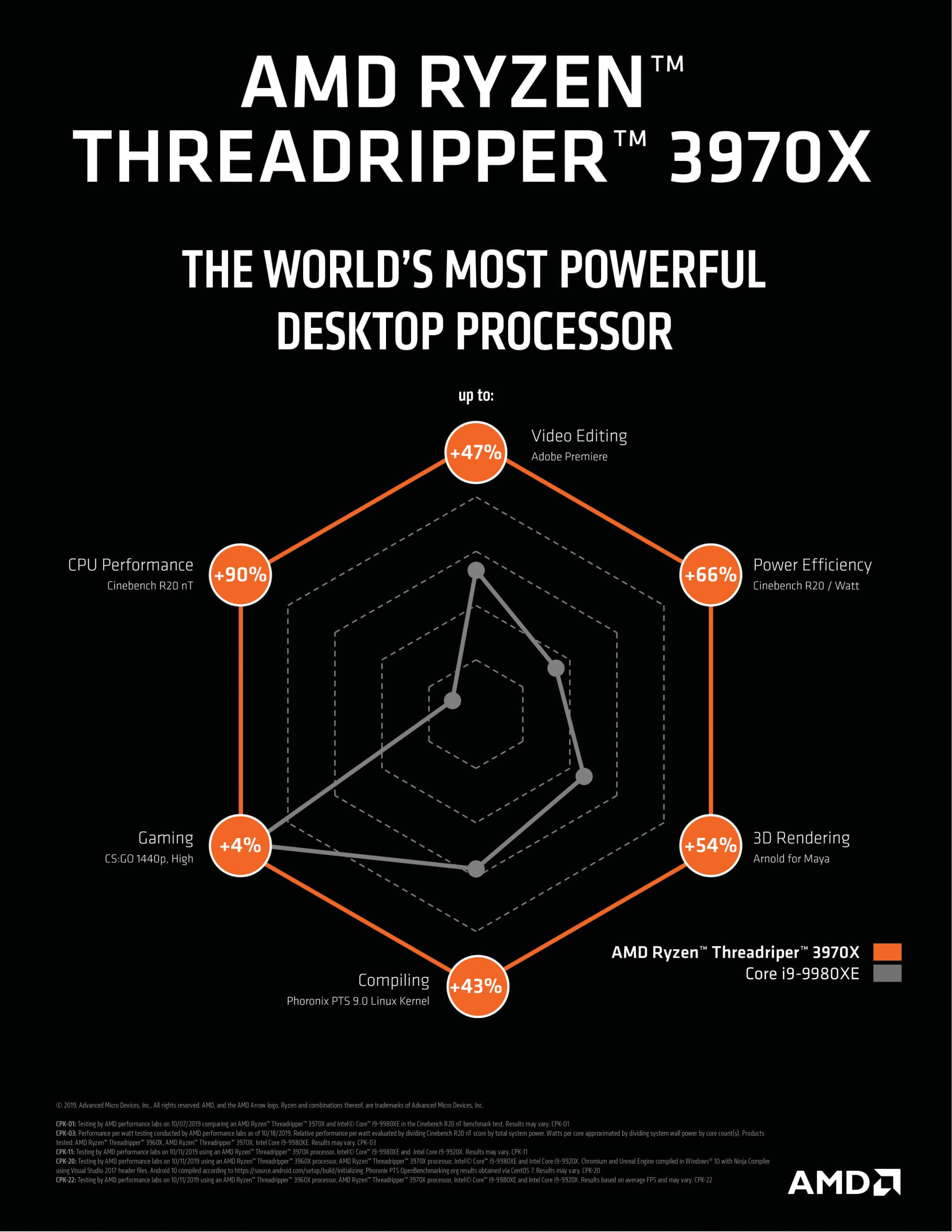 © AMD
Do you want to experience the speed of these new CPUs right now? Go ahead, log in or register with us and send your renderings to the farm.
If you have any further questions please contact our support: click here
>> Read more articles on our blog