Friday, January 21st, 2022 by Julian Karsunky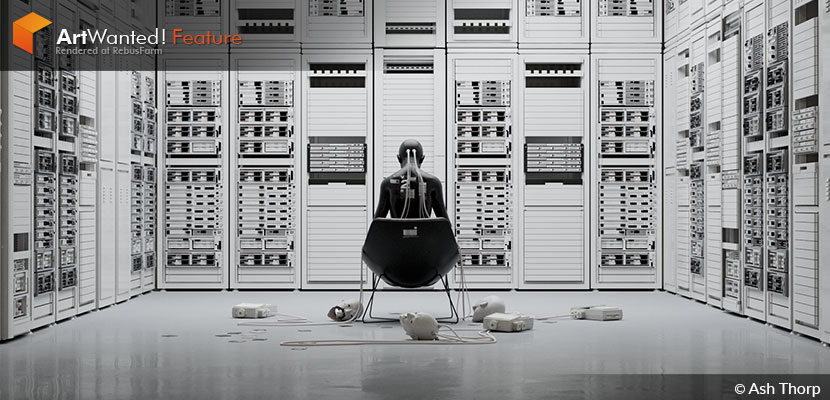 Digital artist, designer, photographer, director: Ash Thorp is a man of many talents. Balancing high-profile industry jobs and manifesting his own creative voice through his personal work, Ash is constantly evolving his craft. Together with our friends at Chaos Group, we supported his recently completed 'Evident Mirror' series, a multimedia project exploring the future of artificial intelligence.
In our interview, Ash gives insight into his design process, discusses the importance of community support, and shares his thoughts on NFTs.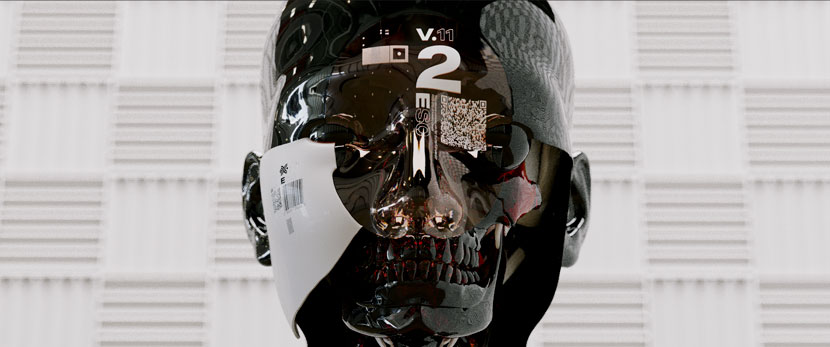 In his 'Evident Mirror' series, Ash envisions the synthesis of organic and artificial life resulting in a visual metamorphosis.
Hi Ash, thanks for joining us! To start things off, please introduce yourself to our readers.
My name is Ash Thorp and I am a multidisciplinary artist proficient in digital art, design, photography, and directing. I don't believe I chose art as my career, but instead, it chose me at a very young age. I grew up in a very humble environment without many material possessions, but I could always rely on having a piece of paper, pencil, and my imagination to find refuge and enjoyment.  
When I finished college, I was able to obtain a position at Prologue, a well renowned creative studio located in southern California. I learned a tremendous amount by working with so many talented creatives there, especially from the brilliant minds of Kyle Cooper and Danny Yount. I went on to focus on freelance work and later started my own creative studio, ALT Creative, Inc., which I've been operating for the last decade.
Can you briefly summarize your professional history up to this point?
Most of my work over this last decade has been focused on the feature film, streaming, and video game industries. I have been able to share my work on a multitude of projects, including 'The Batman', 'Ghost in the Shell', 'Total Recall', 'Assassin's Creed', and a few games in the 'Call of Duty' series. As time allows outside of client work, I will dedicate time to learning new skill sets, expanding my personal portfolio, creating short films, and just developing a greater sense of my artistic voice in this world.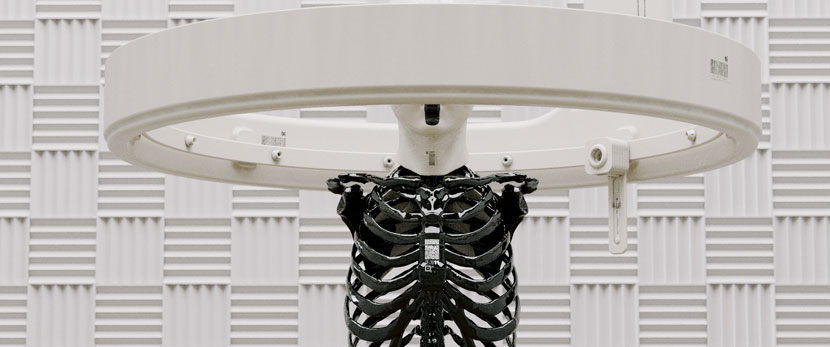 I am always hunting for unique and interesting vantage points between animation sequences and creating images within images.
Please tell us more about ALT Creative, Inc., the company's history, its field of work and general philosophy?
I founded the creative company during the early days of freelancing as I begin to see my career flourish. The company allowed me to expand from an individual practice into an operational business that could take on more intense and large-scale projects. 
My wife manages the operations of the business which helps tremendously in allowing me to dedicate my full time and focus on the creative needs of the clients. We take on many different projects ranging from design to directing and only hire from a select group of talented creatives to assist with clients as needed. I believe in working closely with clients and like to keep the team small in order to develop a deeper connection and better working relationship directly with them.  
Describe your profile as a CG artist.
I believe in completely immersing myself in anything I create, and in terms of CGI, it's about being involved in all realms of it, spanning from concept design to final film assets. There are various stages within my workflow that I enjoy, but the incept/idea stage and final grading/editing are what I find to be the most enjoyable. As for my style of artistry, it's difficult to define. I'm constantly doing my best to shift and change things up as much as possible in order to remain curious and challenged in my work.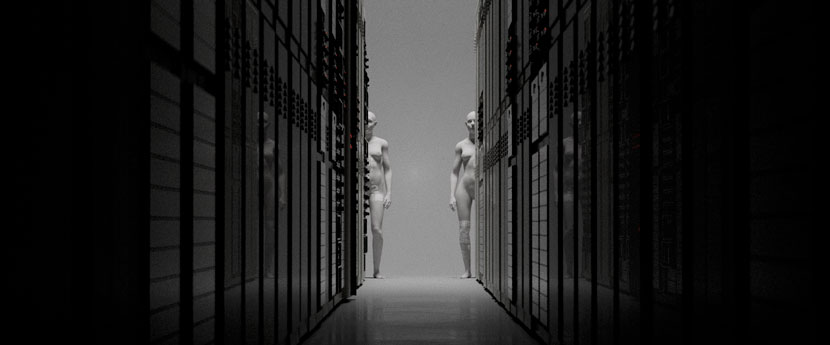 A shot Ash was exploring during the early stages of the project.
Is there a specific design philosophy or school of thought you adhere to? What or who inspires you as a 3D artist?
My main philosophy is to remain curious and explore numerous ideas. I devote any of my free hours to learning and evolving my craft. As for my main inspiration, a lot of it is manifested from observing or being in nature. There are infinite amounts of inspiration that can be found away from a computer.
You have extensive industry experience as well as your own unique creative vision.  Between these high-profile collaborative projects and your more autonomous work, do you have a personal preference or a certain balance you try to strike?
The creative freedom and spiritual connection that I have with my personal work allow so much growth as an artist, which in turn, benefits the work and what I have to offer on client projects. The artistic development on one side of the working spectrum equally advances the work of the other in a reciprocated relationship. That's why it is so important to have both opportunities.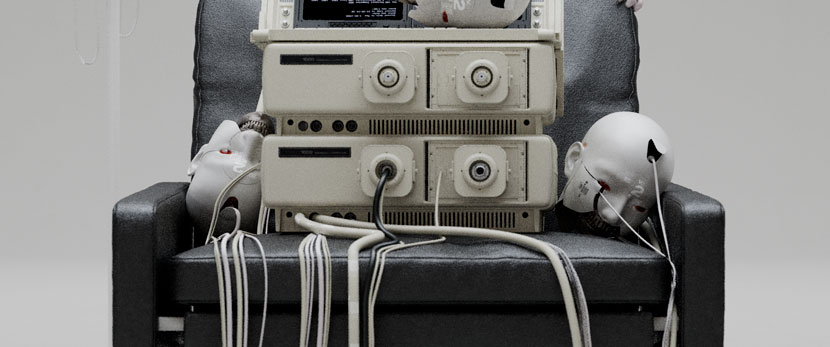 During the inception stage of the project, I will review the IPR and make sure everything is working as I need.
Recently, you joined a renowned automobile company, De Tomaso, as an automotive designer and artist. Tell us about your role and De Tomaso's new digital initiative 'The Paradigm Thread'.
I love the automotive world and have been obsessed and totally engaged in creating/designing cars since childhood, so joining the De Tomaso team is a dream come true. 'The Paradigm Thread' is centered around the long and rich history of
De Tomaso being a disruptor in the industry and creating new and innovative designs that distinguish it from others. 
We are continuing that legacy of thinking outside of the box and approaching the massively complicated world of designing by building fully homologated vehicles with a vastly different approach. It's exciting to make the mental shift from creating things that exist primarily behind the screen to now working towards making something fully functional and tangible for people to enjoy in reality.  
Over the course of last year, you created an NFT art series titled 'Evident Mirror'. Please tell us more about the origin of this series and your thoughts on NFTs.
'Evident Mirror' was focused on my curiosities around artificial life, our dependent connection to technology, and where I think this combined path of humanity and AI is leading us. To tell this story, I wanted to create a visual poem of sorts, and I was so inspired during the creative process, that I decided to compose an original musical score myself to accompany the imagery. This series was a true labor of love with exponential growth, challenges, and benefits.
I feel that when orchestrated correctly, NFTs can create a new sense of freedom and special sovereignty for digital artists that didn't exist before in our industry. Digital art wasn't able to be collected unless it was tangible, but NFTs now open up a new collector base for our digital work to be appreciated. To be able to finally create authorship and share digital work is incredibly empowering and encouraging for independent digital artists like me.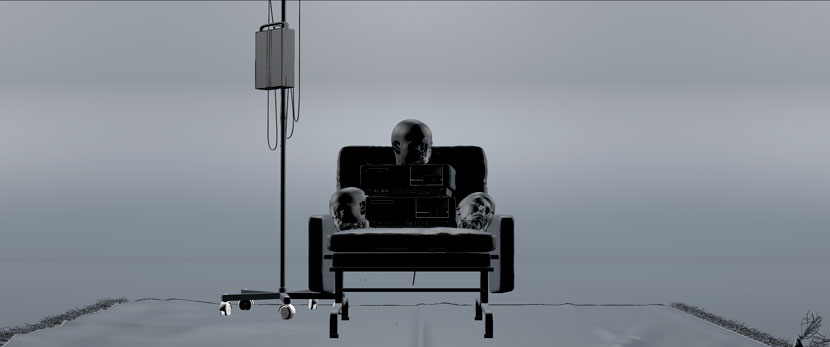 Ash uses rough viewport renders such as this to test the flow of an animated scene.
You are not only a prolific artist, but also a lecturer, public speaker, author, and host your own podcast. How do you find the time for all of these different ventures? 
I try to live a full life, and I feel deeply connected to the concept of giving back whenever possible. All of us start from the same place as creatives, questioning ourselves and our path, so I believe it's important to find ways to help each other navigate this complicated journey. By building a community of support through all these platforms, it brings us together and helps us all be involved in this mission.   
In regards to time management, it's a very challenging system to manage as a freelancer. Timelines and projects are always changing, so it's very important to set priorities and how you manage those priorities. I constantly say, "even the richest and poorest person share the same currency of time." We all have 24 hours in a day, but it is what you do with your time that determines your outcome.
What advice would you give to aspiring CG artists out there?
Be honest with yourself. Stay focused and humble. Challenge yourself. Set goals and see them through. Most importantly, be curious and in love with what you are doing. 
Please tell us about your overall experience with RebusFarm. Is there anything you especially like about our service?
Manifesting CGI work is a complicated and challenging process for me. By working with RebusFarm, it helped me work in a more organized and clean file fashion. Their protocols for file acceptance and processes helped me be more refined in my workflow. I really appreciate the immense knowledge and support from the staff in helping me through the learning curves of using a rendering service.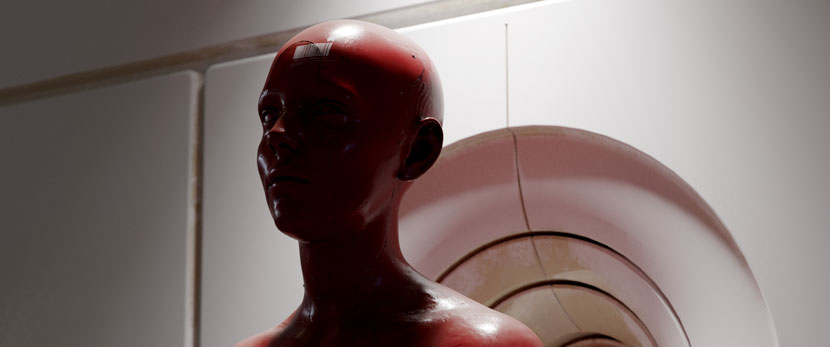 Ash tells us he likes to constantly check and test how materials and textures work in various lighting conditions.
In closing, is there anything else you'd like to say? Any plugs, shoutouts or upcoming projects you would like to mention?
Big shout out to everyone out in the world living their dream and pursuing their own internal greatness.  
Be powerful, be prolific.
Ash, thank you so much for taking the time and all the best in the future.
---
Keep up with Ash Thorp and his work here:
---
How to join ArtWanted!
Do you want to get featured in our ArtWanted! campaign and win 250 RenderPoints on top? Submit your work, rendered at RebusFarm, to This email address is being protected from spambots. You need JavaScript enabled to view it.! Visit our Art Wanted! page for more information.
---
>> Read more articles on our blog
Get started with your own renderings