Tuesday, January 15th, 2019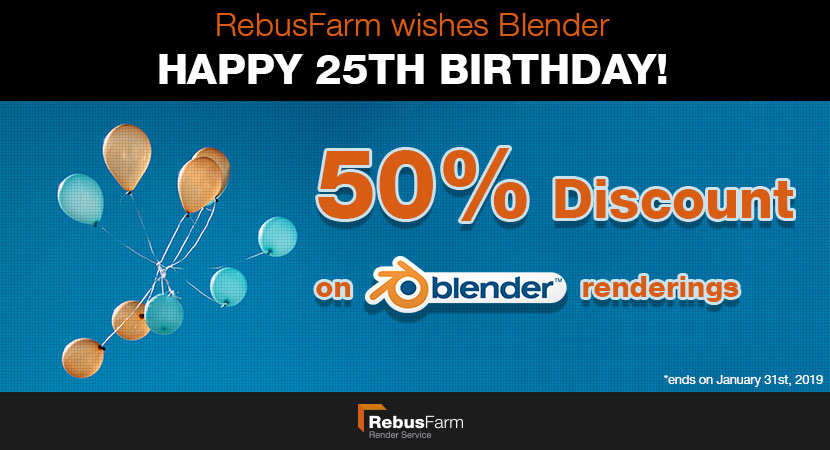 On January 2nd, 2019 Blender turned 25 years old!
To celebrate this special birthday we have a great Blender offer at RebusFarm:
Until January 31st there is an automatic 50% Discount on all Blender renderings.
Just go to your account, send us your Blender rendering and we will only charge half the price.