Monday, January 22nd, 2018 by Julian Karsunky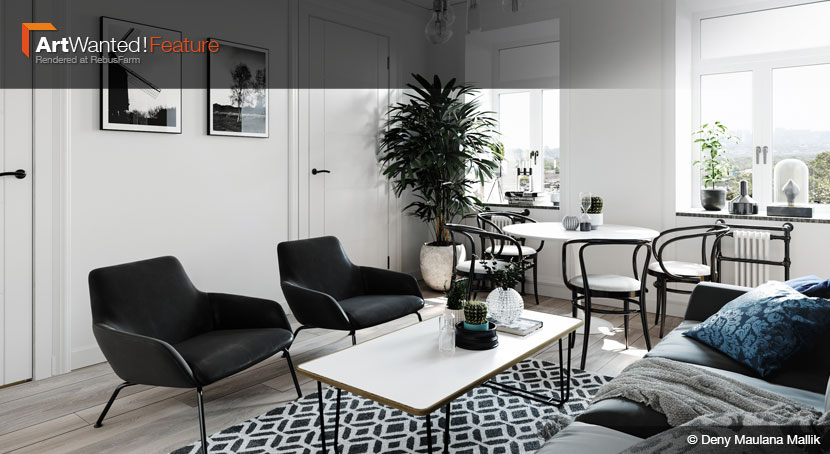 For this month's ArtWanted! feature, we return to the fascinating world of architectural visualization and interior design. Hailing from Bandung, Indonesia, Deny Mallik's clean and concise arrangements showcase not only his talent as a 3D artist, but the universal language of design and the global appeal of the Scandinavian style in particular.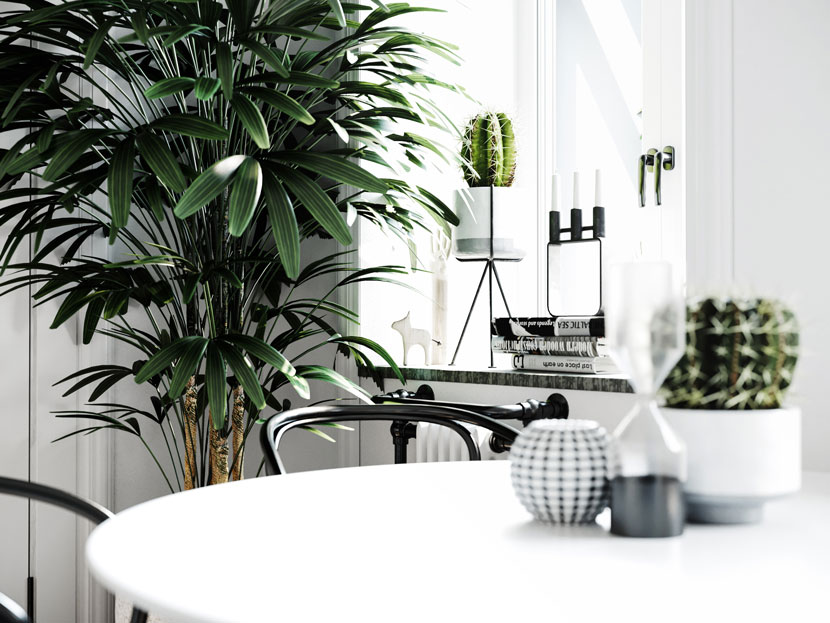 'Scandinavian', alternate angle
The Scandinavian aesthetic has long transcended any geographical meaning, influencing artists as far removed from its region of origin as in Southeast Asia. 32-year-old Indonesian CG artist Deny Mallik has mastered the understated elegance and stylish functionality of Scandinavian design. His interior visualizations are impressive demonstrations in composition, spatial lighting and 3D modelling.
Take for example the living room pictured above, aptly titled 'Scandinavian' in all its minimalist glory. From the sparse, yet poignant use of color to the seemingly free flowing forms, the room looks distinctively modern while giving of a strong retro vibe at the same time. Deny effortlessly bridges the gap between the past and the contemporary, lending his designs the rare quality of true timelessness.
It might come as a surprise, then, that the whole project took him only three days to complete. "The main difficulty for the 'Scandinavian' was definitely the lighting process," Deny says. "It took a lot of adjustments to recreate the specific mood I was going for, gathered mostly by photo-referencing." Fortunately, Deny cites working with shaders as one of his favorite subjects in all of CGI – and the result speaks for itself! 'Scandinavian' was created using 3ds Max, Corona and Photoshop.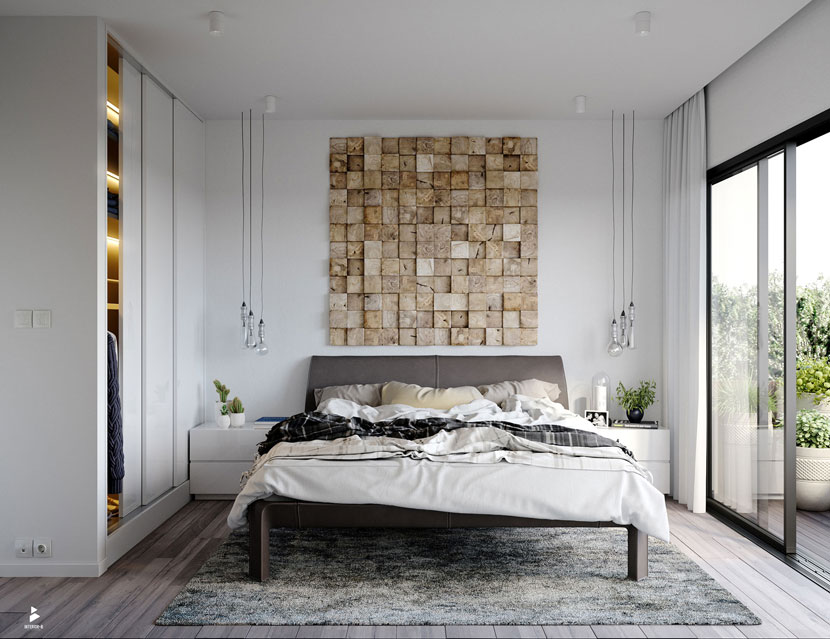 'White Bedroom'
Deny first took interest in CGI back in 2013, when he stumbled upon Sweet Home 3D, a free and easy to use interior design application. "Once I'd gotten comfortable with that particular program, I eventually deemed it too simple. Looking to improve my skills, a simple Google search soon led to the discovery of 3ds Max and V-Ray," Deny recalls. "I immediately fell in love with not only the software, but the art of 3D interior visualization in general!"
Today Deny successfully manages his own studio by the name of Interior B Productions. Originally started as a furniture maker, the company has since grown into a fully-fledged archviz operation, providing such services as 3D interior and exterior visualization, 360° panorama imagery and animation for clients worldwide. With over 100 projects completed to date, Deny has no plans of slowing down any time soon.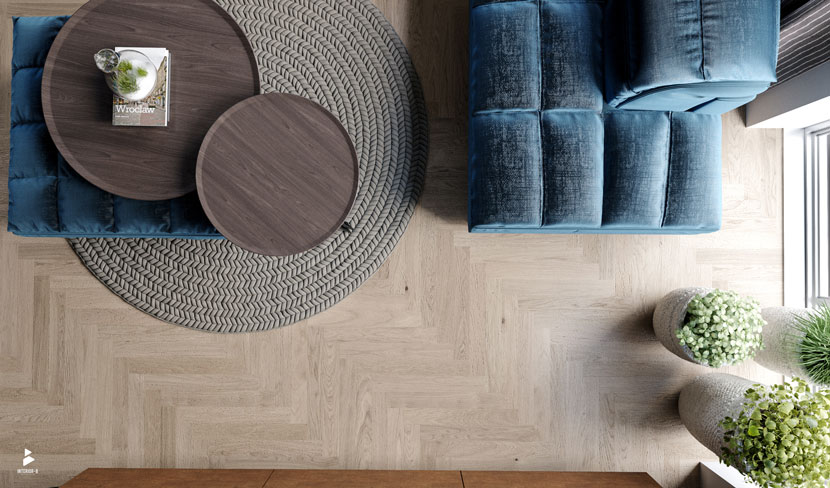 'Blue Black Apartment', aerial view
Deny tells us he has been using RebusFarm for a while now: "It's fast, it's cost-effective and overall just really convenient. It's been an essential service for both my personal and commercial projects!"
Speaking of which, we're excited to see the projects Deny Mallik tackles next, as we're sure they'll continue to impress. Determined to continue improving, he plans to focus more on animation in the near future. "I need more challenge," he simply states, proving that his minimalist approach is not always limited to visual design.
You can keep up with Deny Mallik here:
---
How to join ArtWanted!
You want to get featured in our ArtWanted! campaign and win 50 RenderPoints on top? Submit your work, rendered at RebusFarm, to This email address is being protected from spambots. You need JavaScript enabled to view it.! Visit our Art Wanted! page for more information.
---