Tuesday, November 20th, 2018 by Julian Karsunky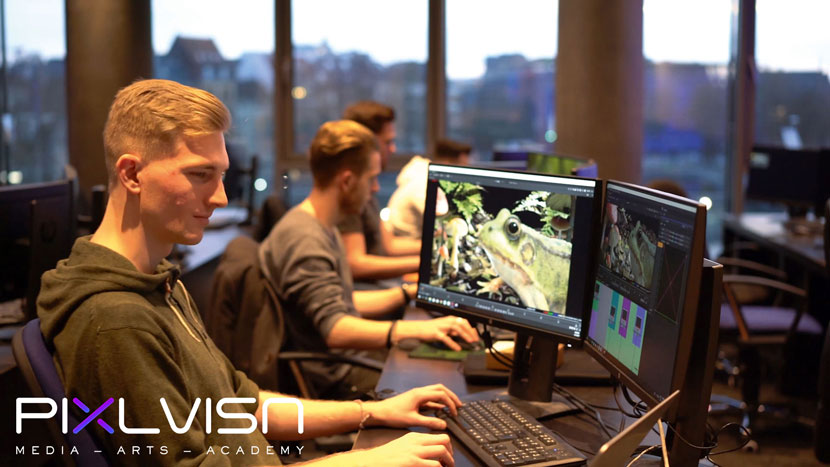 In just a few years since its foundation, PIXL VISN | media arts academy has become a fertile breeding ground for talents in the CG industry. The private school's accelerated study program prepares aspiring 3D animators and VFX artists for international careers within just 15 months. Its state-of-the-art education model and practice-oriented approach has secured PIXL VISN a spot among the best schools in the world.
Christian Wachter made his dreams come true. Looking back, the young texture, lookdev and lighting artist still expresses disbelief of how fast things fell into place for him: "Only two years ago, being part of the movie industry was entirely unimaginable to me. Yet here I am, already working on my second Hollywood blockbuster, alongside the best visual effects artists in the world!"
Like many up-and-coming European CG artists today, Christian kick-started his now blossoming career by enlisting in the 15-month study program at PIXL VISN in Cologne, Germany. After graduating, he landed a job at renowned production network MPC Film. While this is the result of his passion and dedication above all, Christian also cites the education he received at PIXL VISN as crucial to his success: "Learning directly from industry professionals, working with state-of-the-art-equipment and having both the technical resources and guidance allowed me to create a competitive demo reel."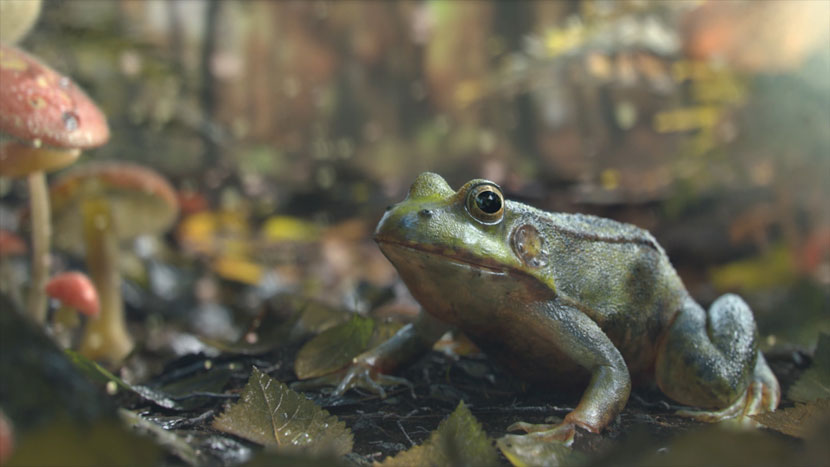 This expertly crafted frog was part of Christian Wachter's demo reel.
Founded in 2010 by Canadian industry professionals Andrei Stirbu and Robb Innes, PIXL VISN was designed and structured to offer a project-based, and practice-oriented learning experience from the beginning. A radical diversion from the conventional educational model in Germany, with its heavy focus on theory and academia, the school's 15-month study program emphasizes industry-relevant competencies instead.
"Studios hardly care about degrees. First and foremost, they want to directly witness the abilities of their applicants", says PIXL VISN co-founder Robb Innes. "That's why we systematically work towards producing a unique demo reel for every single one of our students." The significance of the demo reel in the application process is reflected by its status as the school's graduation project. Students are carefully guided to create a diverse and competitive portfolio, showcasing their individual strong points.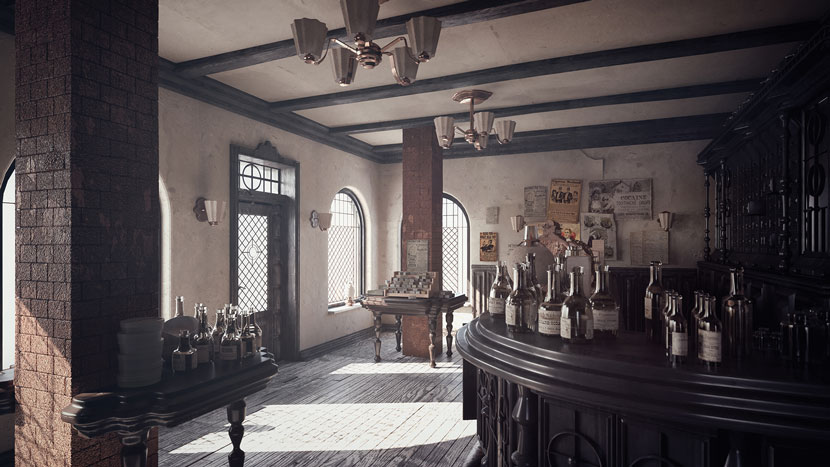 Christian Otten, PIXL VISN graduate, created this scene titled 'Apothecary' for his demo reel.
Before students at PIXL VISN tackle their demo reels to complete their training, they learn the technical foundation of CGI from scratch. The modularly constructed courses are taught by leading industry professionals such as James Schauf and Jonathan Symmonds, interspersed by weekly projects.
"The program is short, but therefore more intense and practically oriented. It's like a boot camp at which you can reach an international entry level, even without previous knowledge," Christian Wachter describes his experience. Fellow alumni and our October 2018 3D Artist of the Month Fabrizio Meli confirms: "I can't believe I learned all the basics and advanced techniques in just 15 months. I had so many good teachers during my time at PIXL VISN!"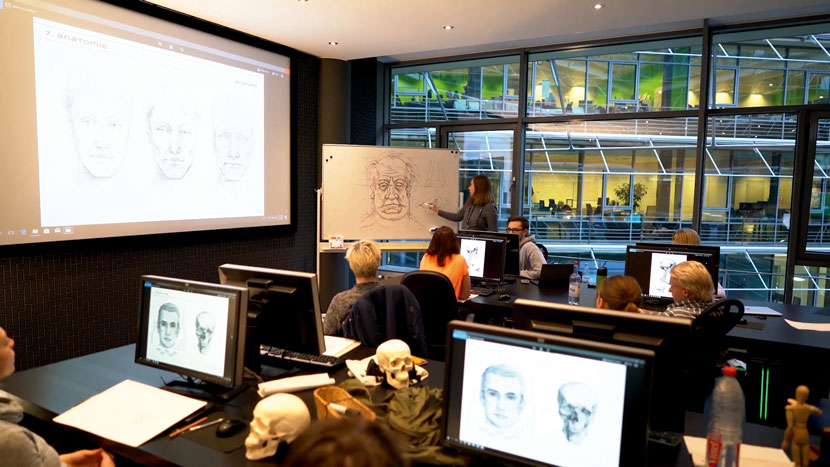 Drawing class at PIXL VISN. Students directly learn from industry professionals.
The hands-on approach at PIXL VISN is not only well received by its former and current students. Recently, the school was awarded an impressive sixth place in the VFX category at the prestigious 2018 global rankings by The Rookies, securing a top spot among long standing giants like Gnomon and Lost Boys.
While accolades such as this are an important form of recognition, the perhaps best argument for the school's educational model is evident by simply tracking the career paths of its former students. Graduates from PIXL VISN currently work at high-profile VFX and gaming studios all over the world and are involved in projects such as 'Avengers: Infinity War', 'Game of Thrones' and 'The Walking Dead' amongst many more.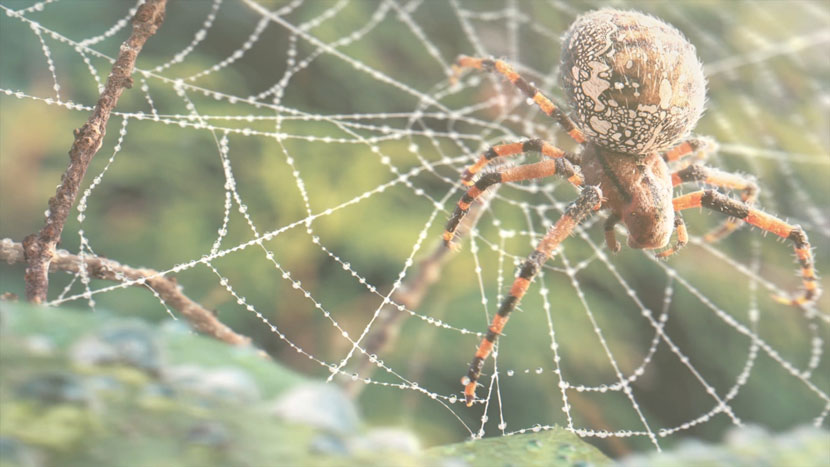 Fabrizio Meli, 'Orb-weaver spider'
Since 2016, RebusFarm has supported the school by offering special deals to students. "PIXL VISN has steadily grown into a true powerhouse in the lasting development and promotion of future talent in the CG industry", RebusFarm founder and CEO Ralph Huchtemann says. "As a company, we value our partnership highly and hope to continue to contribute to our shared vision of supporting aspiring artists."
According to Meike Schneider, lecturer and Senior Student Advisor at PIXL VISN, the online render service proves an easy-to-use and efficient solution to an otherwise time-intensive process: "There's a constant stream of praise for RebusFarm coming from our student body. With its seamless integration into almost all software, the service became a lifesaver for many of our students, especially during project weeks. When it's crunch time, every minute saved while rendering is incredibly precious and can dramatically improve the outcome!"
The facility provides workstations equipped with the latest technology over an area of 900 square meters.
Christian Wachter, despite having come far since, clearly cherishes his time at PIXL VISN. In light of his own experience, however, he knows that a school can only ever be as good as its students. "While all these technical and educational resources are undoubtedly great, the most important thing by far is passion", he reminds us. "Passion and drive, and a creative space filled with like-minded people, to push each other beyond their own limits!" A sentiment that is echoed by his fellow alumni Fabrizio Meli, who says: "Good education alone only gets you so far - at the end of the day, you have to be passionate about 3D!"
No study program or training can replace the intrinsic motivation of an aspiring CG artist. Even the best curriculum is a poor substitute for a young person's dream of one day working on a big Hollywood movie or the next AAA game. But, what a learning facility like PIXL VISN can do, is provide the proper conditions to foster and shape these dreams, to hopefully one day make them reality. Or, as Christian puts it: "Combined with my own passion and diligence, PIXL VISN was the piece of the puzzle that made this dream possible."
---
For more information about PIXL VISN | media arts academy, please visit
PIXL VISN - One of the Top 10 visual effects schools worldwide (German)
Jonathan Symmonds visits PIXL VISN (German)
---
>> Read more articles on our blog