Monday, October 19th, 2020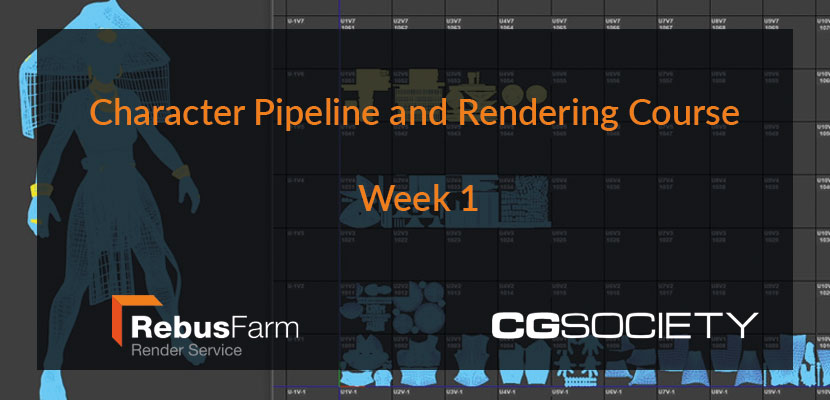 RebusFarm teamed up with CGSociety to offer a free course in which you can learn how to use a pipeline to create your character and how to render it on RebusFarm.
Each week a new video course, taught by Omar Hesham, will be available on RebusFarm's blog with topics such as:
blocking
sculpting
polypaint
topology
UVs
texturing
lookdev
lighting
hair & grooming
shading
how to render on RebusFarm
These topics will be taught in the following course outline:
Week 1: Model block in and prep
Week 2: Texturing and LookDev
Week 3: Hair grooming and continued LookDev
Week 4: Lighting and Rendering
Stay tuned and learn to create a complete 3D character with props by using quick builds.
Before we start with the first class, let us introduce you to the teacher – Omar Hesham is currently working at Pixomodo in Los Angeles and is specialized in chararcter/creature art, modeling, texturing, look-dev and shot lighting.
Are you ready to learn some new skills? Then let's start with the first part of the course!
Model block in and prep
In the first week we talk about blocking in the major parts of the model, Zbrush sculpting, poly paint during sculpting, cloth simulation with marvelous designer, topology, UVs and posing.
>> Read more articles on our blog