In the fast-paced and competitive landscape of the hospitality industry, staying ahead of the curve is essential. 3D modeling designs are the game-changing technology that is reshaping the way hotels and vacation rentals attract and engage guests.
In this article, we will explore the profound impact of 3D modeling on booking experiences and delve into its various applications within the hospitality sector.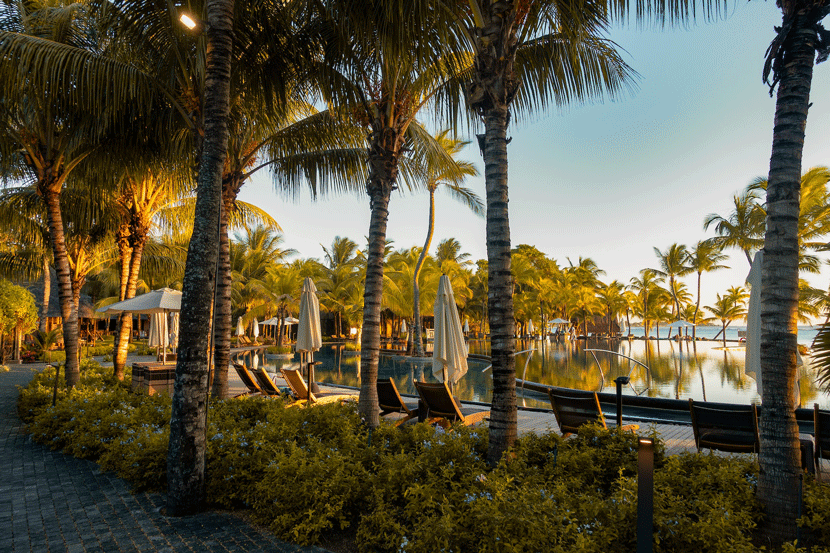 Introduction
The hospitality industry has always been driven by customer experience, and with the advent of 3D modeling, that experience has reached new heights. This technology allows businesses to create immersive and visually appealing representations of their offerings, enabling potential guests to make more informed decisions and feel a stronger connection to the spaces they are considering for their stay.
Enhancing Hotel Bookings with 3D Modeling
The impact of 3D modeling on the hospitality industry is nothing short of revolutionary. Regarding hotels, this technology has proven to be a powerful tool for enhancing hotel bookings and elevating the guest experience. Let's delve deeper into how 3D modeling transforms how hotels attract and engage potential guests.
Virtual Hotel Tours
One of the most transformative aspects of 3D modeling is the ability to provide virtual tours of hotels. Such virtual tours not only build anticipation but also establish trust by offering a transparent view of the property.
You have to put yourself in the shoes of your customers. According to "Powerful Real Estate Virtual Tour Statistics in 2023'' 50% of adults have taken a virtual 3D tour and 67% of buyers want a virtual tour when looking for a listing. Furthermore, they gained significant 87% more views for homes with a virtual tour over those with photography alone.
In the realm of vacation rentals, the impact of 3D modeling is profound. They are offering potential guests an immersive and interactive preview of their getaway. We all know, that nobody wants to go on a vacation without having an idea of what the hotel looks and may feel like before we spend our precious time there.
Streamlining Booking Decisions with 3D Modeling
For vacation rentals, 3D modeling has simplified the decision-making process for travelers. Potential guests can now assess rental properties' layout, space, and interior design before making a reservation.
This level of detail reduces uncertainty and boosts confidence, leading to higher conversion rates. According to "Powerful Real Estate Virtual Tour Statistics in 2023," having 3D virtual previews will help you to get bookings at hotels 31% faster. As a result, vacation rental owners who use a 3D virtual tour will be highly sought after by possible bookers sooner than others.
3D modeling not only aids in bookings but also serves as a powerful marketing tool. Rental property owners can showcase their offerings with stunning visualizations, highlighting unique features and amenities. This differentiation sets properties apart and captures the attention of potential guests.
What do you need to create a virtual tour?
Any camera with a 360-degree lens that shoots JPEGs.
A real-state photo editing tool.
Creativity to showcase your property.
If you want to delve deeper into the making of a virtual tour, we recommend Jason Fox's guide.
Elevating Marketing with 3D Rendered Visuals
We have talked about most of the things to enhance your marketing potential, but what if you are already using 3D-rendered visuals and you are wondering what other scenarios you can use 3D-rendered visuals for? The answer is a better understanding of your customers.
Some good recommendations are related to highlighting details in order to enhance the user experience, while consistently focusing on how customers engage with your brand's products. IKEA, for example, transformed its 2011 catalog to a digital version with 3D models, as soon as it acknowledged that its customers were more interested in seeing their products in a more interactive way, which was a huge change at that time.
Another unique feature that IKEA introduced by having 3D models of their products, is the option to virtually place a chosen piece of furniture in your own home to see if it fits and looks as you imagined, before buying it. This new feature led to cost-savings, and lower return rates, and made IKEA a more sustainable marketplace for furniture. IKEA continues to use 3D renders rather than photographs in order to provide unique in-store experiences and stunning visualizations. Getting a 3D render is usually a better choice whenever you are looking to be as cost-effective as possible.
They knew how their customers interacted with their products and the benefits of introducing something new inside as 3D rendering visualization of their products inside a magazine. It's the perfect balance between the analog and digital world, evolving to mobile apps and e-commerce. This strategy was later used by Hotels, as explained by Nicky Morrogh in his article: ''3D Modeling Making Business Sense for Hotels'' on Visrez.
''Once a 3D Model has been created, any number of angles from that model can be produced. Spaces can be visualized inside, outside, above, in day or night settings. Buildings, water or trees can be added to make the graphic more lifelike. Not only can stunning imagery be created that is possible using traditional photography, but everything within the file can be updated as required. In a hotel context, as a property renovates, they just take a photo with their smartphone and send it to us and we can update the 3D model. [...] With 3D Mapping, hotels upload a CAD file or basic floorplan along with reference photographs. Once these files are received, the 3D Floorplans can be ready within 24 hours. Try getting a high quality professional photographer on site within 24 hours."
Incorporate 3D floorplans
The more details you are able to provide to your potential customers, the more likely they will convert. A 3D floorplan is another very useful tool for that. It offers the customers the full picture of the hotel facilities and they can picture better where their room is at, and how big it is. More information and less uncertainty lead to more bookings.
"3D Floorplans are proving be a great marketing and booking tool as well. They provide potential patrons with the ability to understand the spaces before setting foot inside. When presented a highly detailed 3D Floorplan and a set of photographs that don't give a rounded view of a hotel, customers will always opt for the 3D imagery. Nobody likes surprises when it comes to hotels, and giving customers the chance to see exactly what is offered is a win-win-win for the customer, the property and the brand/owner."
Further uses of 3D modeling
You can bring different kinds of ideas to life with 3D modeling. In the following table, we listed further applications for using 3D modeling.
| Source | Description |
| --- | --- |
| Design Magazines | Design magazines use 3D models to present the latest trends and inspirations in the world of interior and exterior design. |
| Online Platforms and Social Media | Websites, social media platforms, and forums dedicated to home and architectural design incorporate 3D models extensively. |
| Professional Portfolios | Interactive 3D work samples from professional architects and designers are the best way to present past projects and design perspectives. |
| Digital Blueprints | Use a digital blueprint as the foundation for your design project, ensuring accurate planning and execution. |
| Virtual Walkthrough and Design Refinements | Virtual walkthroughs can help refine your design ideas and visualize the final results. |
Conclusion
As the hospitality industry evolves, embracing technology becomes paramount. 3D modeling designs have emerged as a vital tool for hoteliers and property managers, redefining how they engage with potential guests.
This technology has become a cornerstone of modern hospitality marketing, from virtual tours to captivating advertisements. By incorporating 3D modeling into their strategies, businesses can unlock new avenues for growth, create unforgettable guest experiences, and secure their position in the competitive market.