Tuesday, September 1st, 2015 by Nadine Obst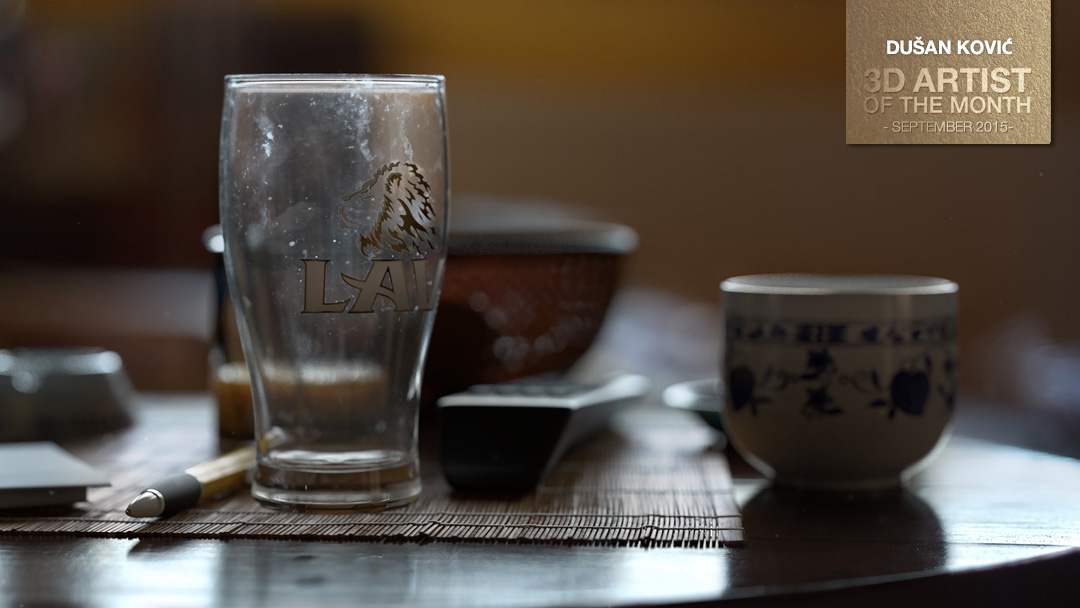 We are happy to introduce to you our Artist of the Month September 2015: Dušan Ković, a CG generalist from Novi Sad, a town in the northern part of Serbia. He created his bodacious work "Coffee Table" to push his lightning and shading skills further. He admitted: "In the beginning, I never expected to push the realism that far, and I was really pleased with the result."
Dušan currently works in Eipix Entertainment as a lead animator in the cinematic team. But he is interested in the wide set of areas in the computer graphics. "My favourite area is rendering, texturing, shading and lightning, but I also do modeling, rigging and some basic fluid and particle simulations." He gives free rein to his creativity and doesn´t commit himself to a certain subject. "I create art from what is most inspiring for me at the moment. From robots, tanks, sci-fi to the nature and still life"
Check out his wide range of creativity yourself: https://www.artstation.com/artist/dusankovic
"My main workhorse is Autodesk Maya, mainly because of wast number things you can do within it and I find it most comfortable for work." Aside of Maya, he used Arnold as render engine, Zbrush for sculpting, Quixel Suite / Photoshop for textures, and After Effects for composting.
If you want to be our next winner in the upcoming month October and win 250 Renderpoints, just visit our facebook page, upload one of your self-made 3D images and send us a personal message with your email address. We'll choose the best image and will contact the winner.
---