Friday, December 29th, 2017 by Julian Karsunky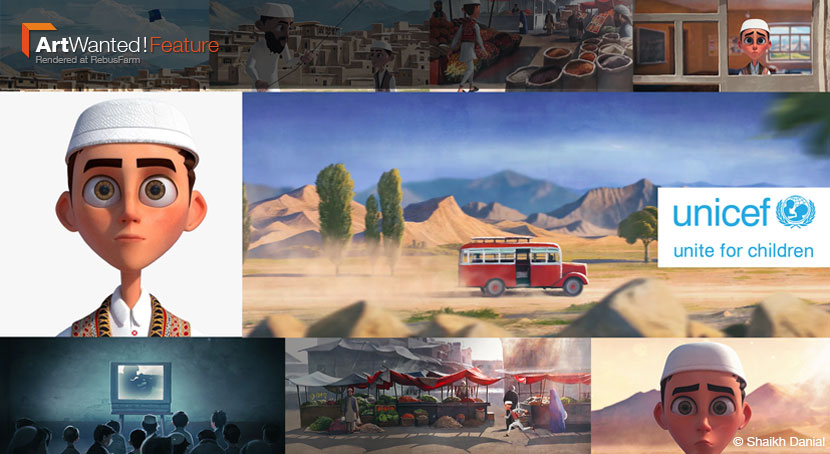 As the year draws to a close, we would once again like to shine a light on the charitable efforts of the CGI community. To raise awareness for children in armed conflicts, UNICEF Afghanistan produced 'Courage of a Little Heart', a touching animation based on a true story. With limited resources available, creative director Shaikh Danial gathered a team of talented artists from all over the globe. United in the cause to protect children from unlawful child recruitment, RebusFarm dedicates this month's ArtWanted! Feature to the Pakistan all-rounder and joins him on his journey to make the world a better place.
Our story begins back in 2007 at the international conference 'Free Children from War' in Paris, France. Co-hosted by the French government and UNICEF, countries from every region, international organizations and NGOs discussed comprehensive strategies for the prevention of child recruitment and the reintegration of former child soldiers. The conference concluded with the adoption of the 'Paris commitments (www.unicef.org/protection/pariscommitments.pdf)' and 'Paris principles (https://www.unicef.org/protection/files/Paris_Principles_EN.pdf)', a series of guidelines to protect children from the horrors of armed conflicts.
Despite being only 18 years old at the time, Shaikh Danial had already launched his creative career when the 'Free Children from War' conference took place in Paris. A self-proclaimed "computer freak" from a young age, he still vividly remembers his first encounter with CGI: "When I was around 10 years old, I was captivated by watching my cousin create animations in Adobe Flash", he recalls. "Growing up as a dyslexic and not particularly good with numbers either, I've always been drawn to visual media as forms of artistic expression."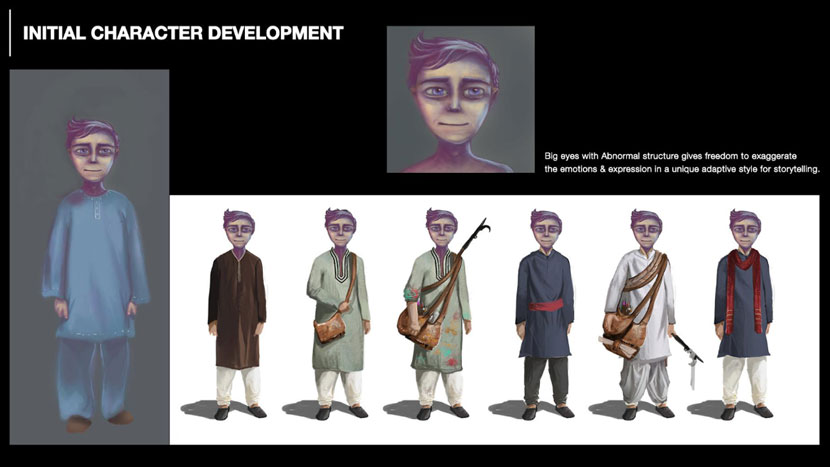 'Courage of a Little Heart', early character studies and design notes.
Blessed with a wide variety of talents and interests, Shaikh would go on to frequently change his area of study before ultimately emerging as a multimedia artist. "From computer sciences and medical studies to working for one of the biggest broadcasting networks in Pakistan, l got around quite a bit back then." With no access to formal training in CGI in his home country, he is almost entirely self-taught.
What he might lack in terms of traditional artistic education, Shaikh more than makes up for with passion: "Art is an obsession for me. It's what I'm living for!" he tells us. "I normally don't stick to any medium, genre or software for telling my stories. I just keep on learning, experiencing & observing nature, which is my main source of inspiration."
While still searching for the appropriate career choice, Shaikh landed his first freelance jobs at the young age of 15 and has not looked back ever since. Today, he works as creative director and consultant for his own full-service production company called Talent House. Originally started as a small project with his older brother while still in school, Talent House has built an impressive portfolio, working and collaborating with companies and organizations from all over the world. Shaikh tells us that his personal focus now lies on "cause-based projects and initiatives", such as 'Courage of a Little Heart'.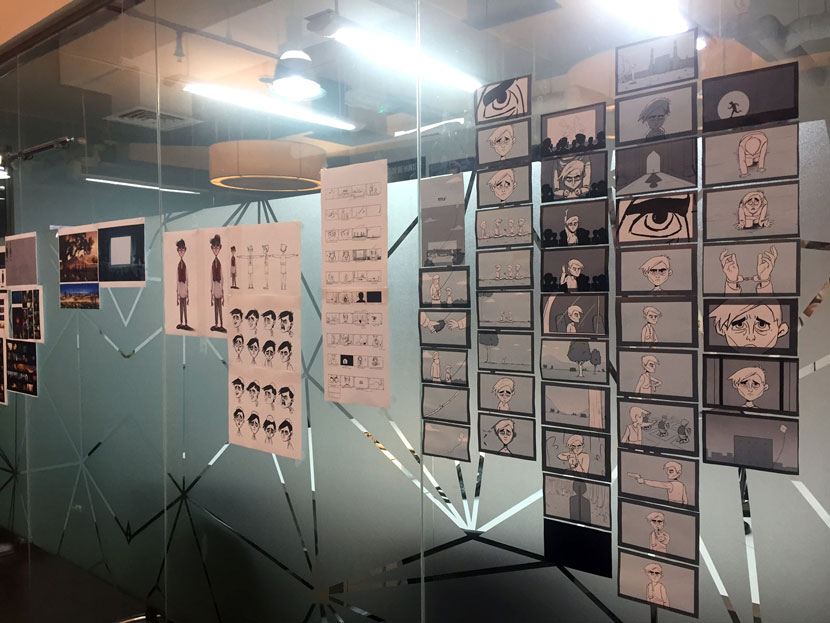 'Courage of a Little Heart', storyboarding
As 2017 marks the 10th anniversary of the 'Paris commitments' and 'Paris principles', the involved parties came together once again to reaffirm their efforts to end the recruitment and use of children by armed forces or armed groups. Under the umbrella of United Nation's Special Representative of the Secretary General for Children and Armed Conflict, national governments, international organizations and academic institutions launched numerous campaigns to raise global awareness for their cause.
On this occasion, UNICEF Afghanistan decided to tell the true story of a young orphan boy caught in the clutches of a local militant group through animation. While working on a different project for MOBY Group – the creative agency commissioned to produce the animation – Shaikh Danial heard of this endeavor by chance. "I immediately grew attached to the prospect of telling this story. Once I got wind that the agency had no resources in their creative department and was about to let go off the project, I stepped in", Shaikh says. "Up until this moment, nobody at MOBY even knew I was involved in character animation and direction. So I approached the management, shared my portfolio and the rest, they say, is history."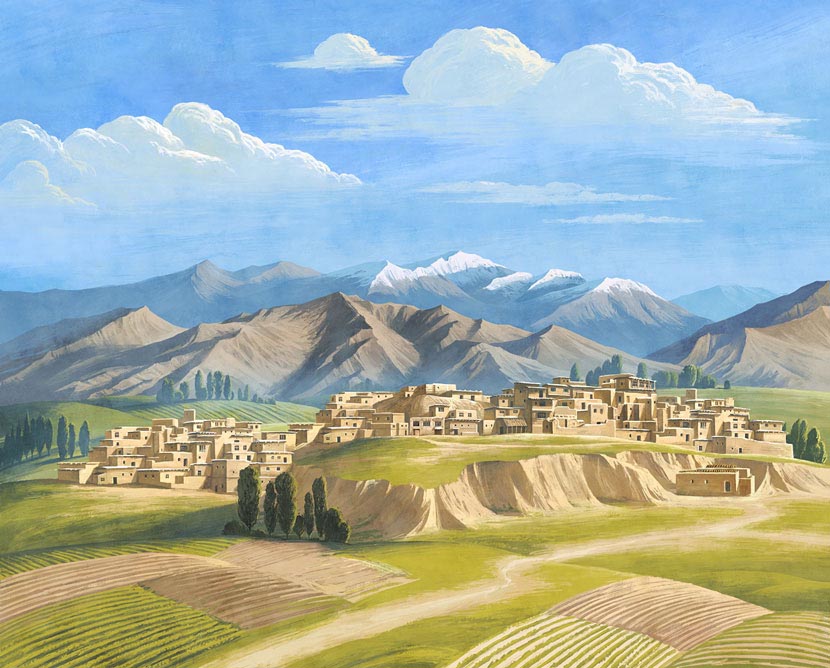 'Courage of a Little Heart', background artwork by Olga Antonenko.
Since the aforementioned lack of in-house resources, Shaikh took it upon him to assemble a team of talented 2D and 3D artists from all around the world. Working under a tight deadline, he put his heart and soul into the project: "The four weeks we had to deliver the animation from start to finish felt like a crazy roller coaster ride to me. I worked 18 hours every single day for a month, trying to coordinate everything through different time zones."
With the storyboard artist in South America, the concept artist in Russia, a layout artist in France, an animator working from Pakistan and Shaikh himself residing in Dubai, UAE, this seemed like an impossible task. United by their cause and under Shaikh's creative guidance, the team pulled through. As the result of the collaborative efforts between artists on a global scale, 'Courage of a Little Heart' therefore perfectly mirrors the intentions of its political visionaries.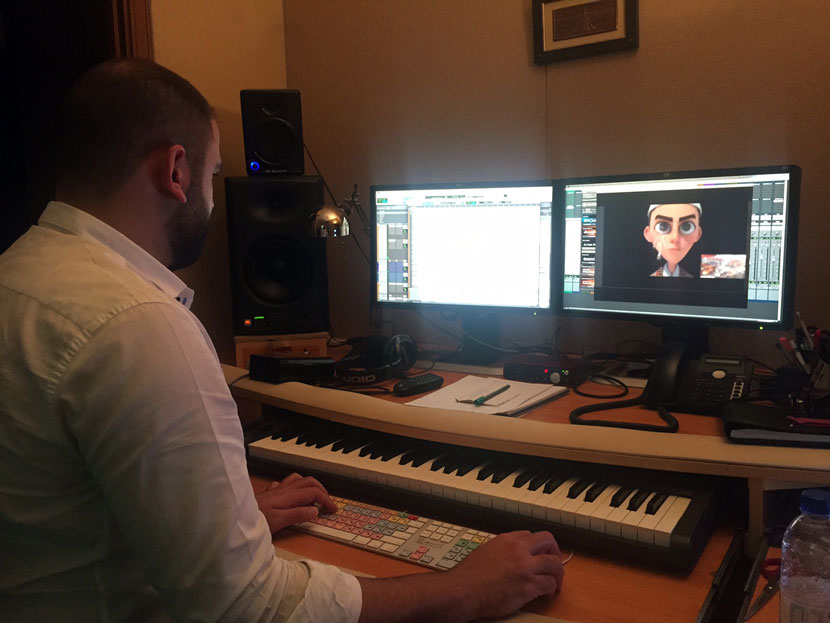 Shaikh cites the musical score and sound design by Iranian composer Misagh Dabiri as a big motivation during the project.
"The idea was to create an authentic experience that everyone can relate to", Shaikh describes the team's approach to the subject matter. "Our priority was to cause an emotional reaction in the viewer. Since the deadlines were so tight, we kept the development as simple as possible. We used Maya for animation/modeling and V-Ray for render. Compositing and editing were done in After Effects and Premier Pro respectively."
When asked about his experience with RebusFarm, Shaikh had the following to say: "Thanks to RebusFarm, I've started working remotely most of the time. It's a real game changer for artists like me who don't like sitting in the office for months without seeing much sunlight. Remote solutions and services such as yours allow me to indulge in my love for travelling and being able to work on big projects at the same time. I'm really happy to have such a platform and I hope it keeps on evolving further as time goes on."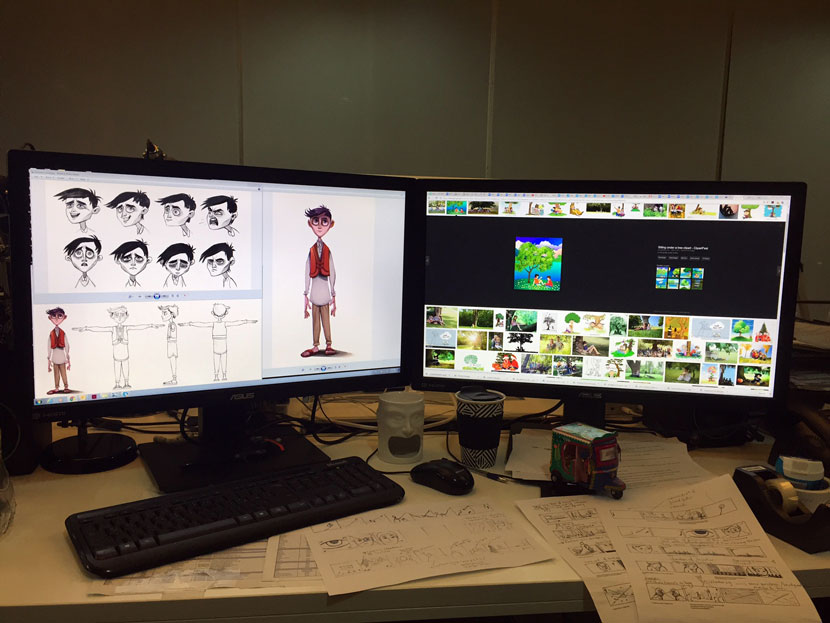 Shaikh's remote workstation: "I love travelling and still being able to work on projects at the same time!"
When it comes to international initiatives, Shaikh Danial is no stranger to thinking big, as evidenced by his upcoming 'Project 249'. Named for the current number of countries, he is currently developing an all-encompassing concept aiming to preserve the world's cultural and historical heritage through multimedia means. "From information technology, animation and virtual reality to publications and exhibitions, we have more ways of telling stories than ever before", he explains. "And since there are 249 countries right now, we have at least 249 stories to tell!"
We are excited to follow Shaikh Danial on his journey and can't wait to learn what he has in store for us in the future. If you too want to tag along, you can follow his work here:
---
How to join ArtWanted!
You want to get featured in our ArtWanted! campaign and win 50 RenderPoints on top? Submit your work, rendered at RebusFarm, to This email address is being protected from spambots. You need JavaScript enabled to view it.! Visit our Art Wanted! page for more information.
---