Monday, May 16th, 2022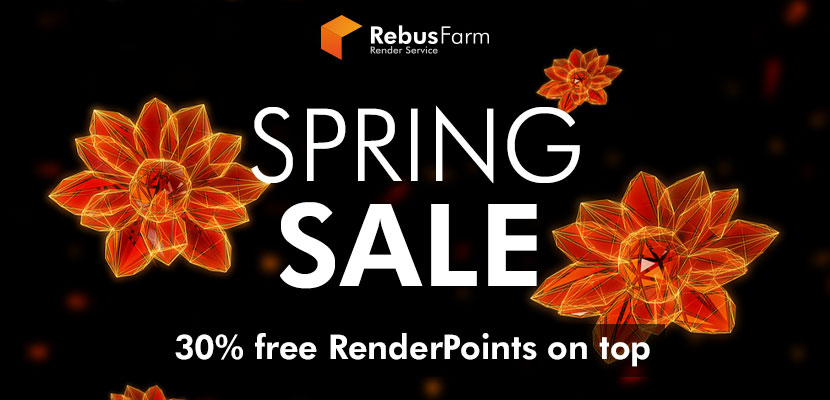 Spring is here and RebusFarm wants to celebrate the warmth, sun and flowers with you!
Buy any amount between 1 and 500 RenderPoints and get 30% free RenderPoints on top!
For example: If you buy 100 RenderPoints you'll get 130 RenderPoints or if you buy 500 RenderPoints you'll get 650 RenderPoints.
To redeem your extra RenderPoints, log in to your RebusFarm account, go to 'Payments' and enter the bonus code 'Spring2022' in the field 'Bonus Coupon Code/Voucher' and click the little '+' right behind it. The extra RenderPoints will be added to your RenderPoints purchase of up to 500 RenderPoints.
The bonus code is available only once per user.
The deal expires on Tuesday, May 31st, 2022 at 23:59 CEST.