Friday, April 10th, 2020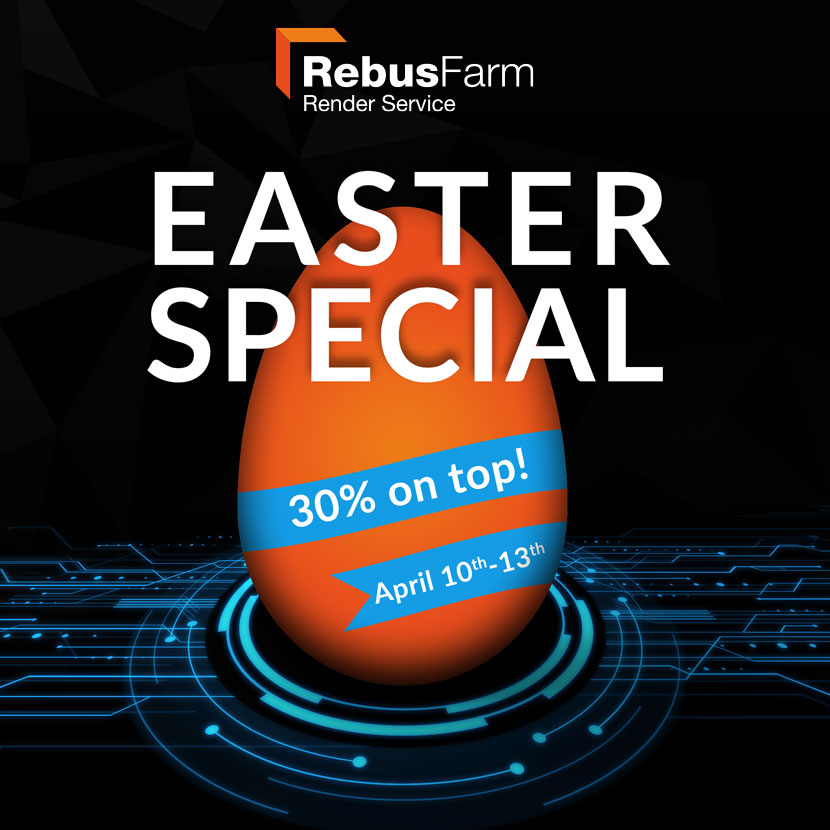 This year the Easter Festivities are probably a bit different due to the current situation. We still hope that you have some nice Easter Days and we have a gift for you.
From April 10th to April 13th, buy any amount of up to 500 RenderPoints and get 30% free RenderPoints on top!
For example: If you buy 100 RenderPoints you'll get 130 RenderPoints or if you buy 500 RenderPoints you will get 650 RenderPoints.
To redeem your extra RenderPoints go to your account and enter the bonus code 'easter20' when buying any amount of up to 500 RenderPoints.
The bonus code is only valid once per user. The deal expires on April 13th, 2020 at 23:59h CET.
Bought RenderPoints in your account never expire.