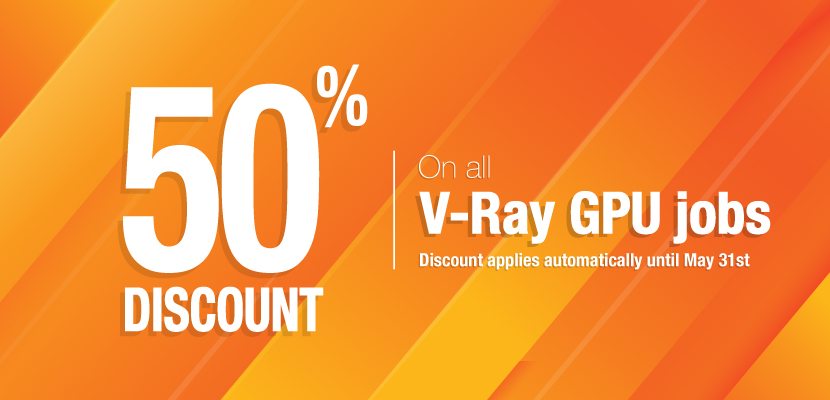 50% Discount on V-Ray GPU Rendering
until May 31st, 2023
Send us your V-Ray GPU projects and we will render them for half the price! 

The discount applies automatically to all V-Ray GPU renderings sent to our farm until May 31st, 2023. Just send us your work, sit back and let us do the rendering for you.

Be sure to make use of this great offer while it is available!