Monday, July 4th, 2016 by Nadine Obst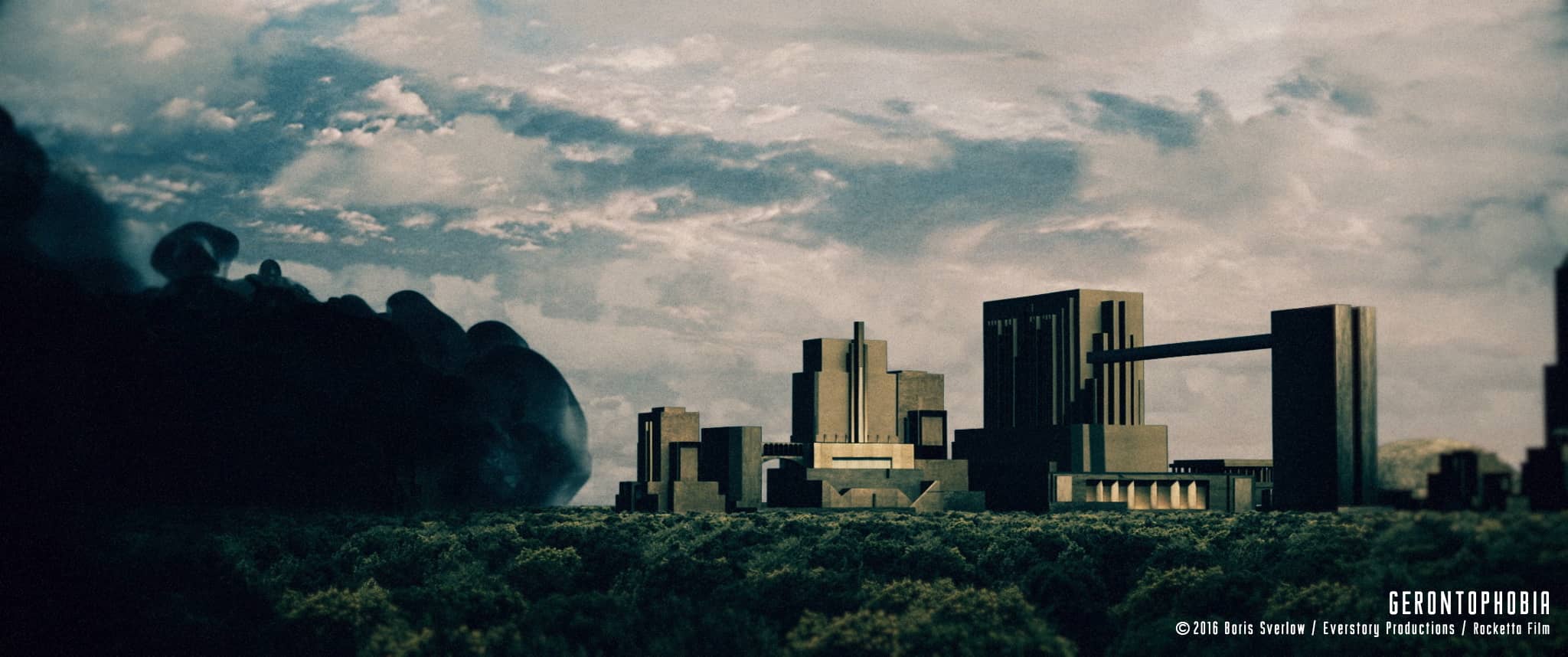 Boris Sverlow has been creating art ever since he was able to hold a pen. Born in 1986 in Antwerp, he didn't think he would become an animator when he made his first drawings. But then, in kindergarten, he saw his first animation movie and a staring turtle named just like him, left a deeper impression on little Boris. Finally, when his father borrowed a Video Hi8 camera from a friend he started to work on his first clay animations: "The camera could be set to frame by frame recording and capture the images directly onto the tape. Because editing software didn't exist back then, everything was by nature a one take." Then much later near the end of secondary school, Boris started with simple flip-book animations and continues: "Inspired by the magic of movement I made an animation for my final exam project the following year and eventually this led me to explore animation in higher education."
During his Masters at the Royal Academy of Fine Arts in Ghent, he worked as a trainee for "Walking the Dog", one of the biggest animation studios in Belgium. There he animated and composed a historical documentary series called "Kongo". As not much footage existed, their job was to create animations for the lacking parts: "After Effects was my main tool back then and it was here that my knowledge of this program expanded. Later on, I used it extensively for my graduation project." He told us that this project, "Shattered Past" was basically a one man job except for the music by Jeroen De Brauwer. Afterward, he also animated a one-hour movie for a theater company in collaboration with the Red Star Line Museum: "And at the same time I finished a one minute short about peace for the commemoration of the first world war which was aired on national television and shown at Cannes Film Festival." 
Boris mentioned that he's also a great fan of non-digital art but he believes digital software allows much more freedom to alter and remove elements continuously: "You might still argue about the authenticity of digital art, but I don't tend to choose between one or the other. I think it's more a question of weighing pros and cons and to follow your own personal artistic goal." Boris loves to create his reality out of a collage of single images. His latest movie Gerontophobia really proofs the complexity of this process: "I used a combination of animation, green screen acting, and diverse film techniques. The environment consists of a collage of moving images and digital manipulation. The same applies to the sound score: the foley and sound design were also created digitally and broken up with images of dialogue, just like in silent movies." Boris added: "It was important for the film to remove the digital feeling and add some roughness by applying multiple filters and textures."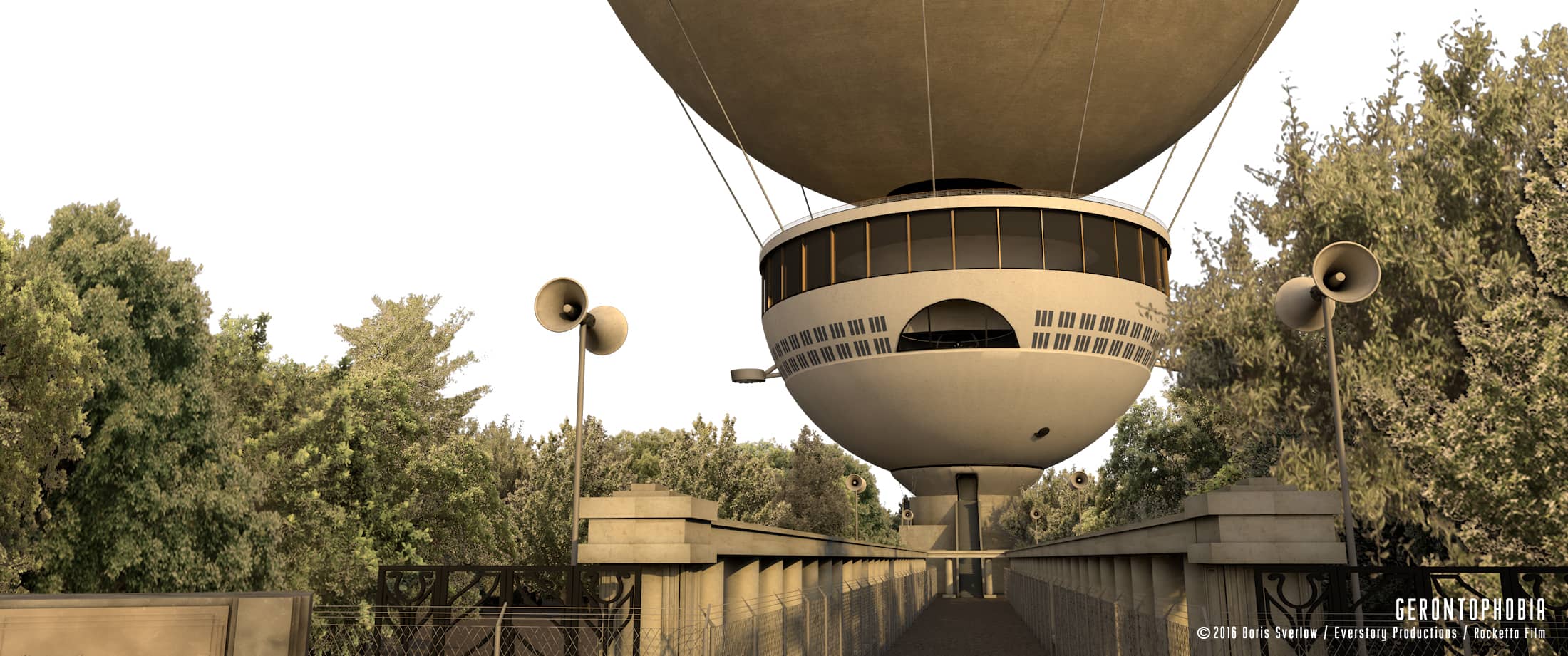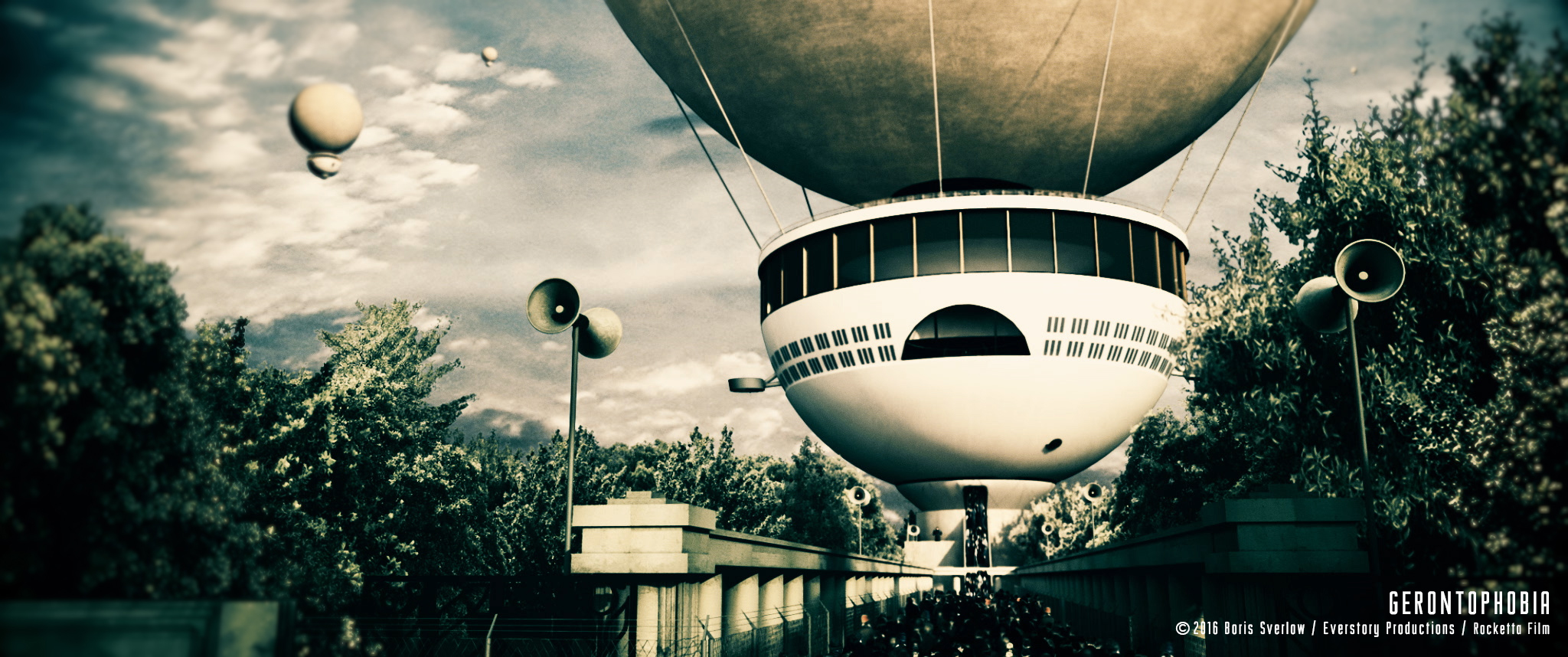 Gerontophobia is a retro Sci-Fi movie which shows an illusion of eternal youth. A gloomy, apocalyptic, yet beautiful short film pointing out a major issue in nowadays society: "Whilst being young stands for perfection, vitality and unlimited possibilities, being old stands for decay. The fear of aging only reveals itself when you compare yourself to others. The inner self will always feel young!" The movie is set during an alternate period of Interbellum, a perfect stage for the story to unfold in. This period is fueled by enormously positive ideas and grandiose architecture. For the film, Boris mainly used Adobe After Effects and Cinema 4D for composing and creation and Adobe Premiere Pro for the editing. 
Creativity is a back and forth movement of being able to change elements of your image in real-time: "For our production, there could not have been anything better than RebusFarm offering an online system for rendering. It allowed me to work with freelancers abroad without having a central workspace, create complex scenes and render them very fast. Before the use of RebusFarm we tried hooking up computers and use team-rendering in Cinema 4D but for such a long render it wasn't flawless. The bottleneck, as we soon found out, became the rendering and RebusFarm took that bottleneck away."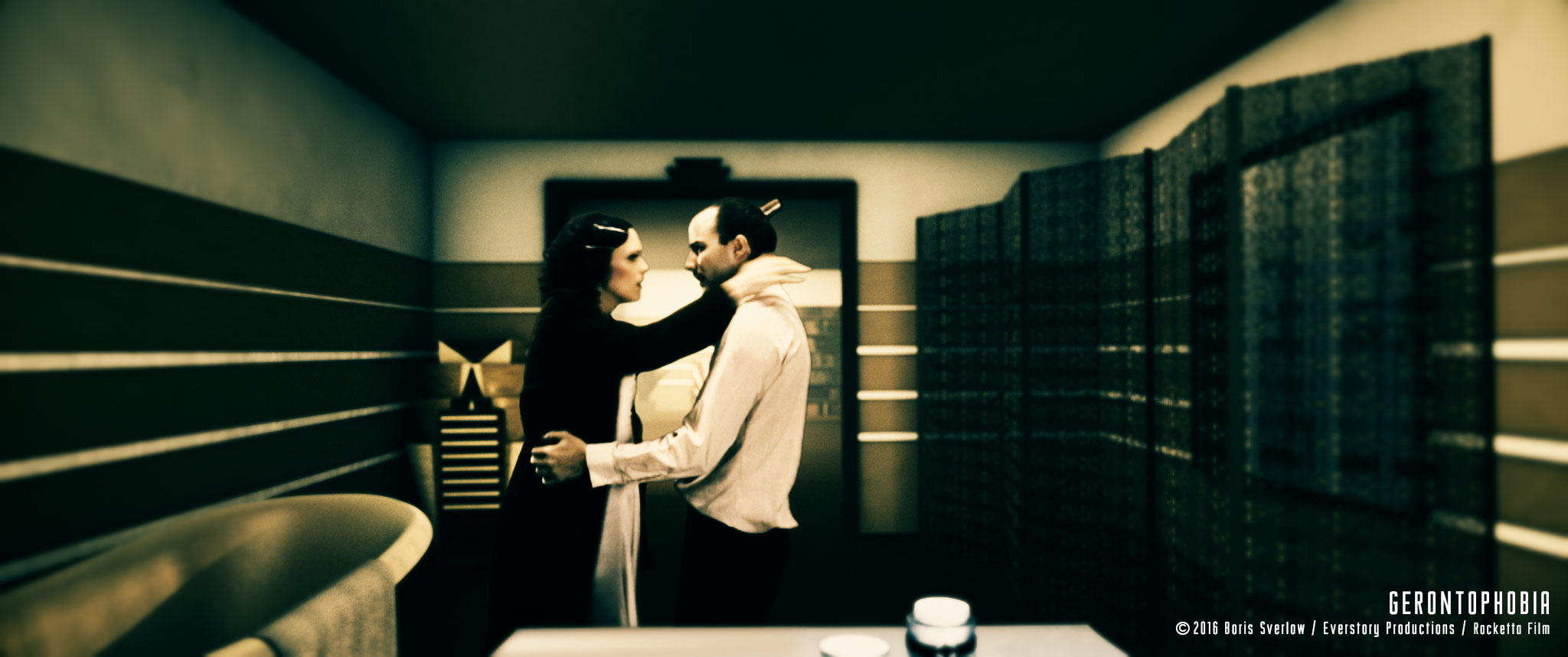 We also asked Boris to give an advice to someone wanting to start a career in digital art and he replied: "Every film project takes a long time to develop, so at best you want those years to be worth it. Find something that makes you want to keep going. I personally could say that I approach every film as if it was my first and at the same time I approach it as if it was my last. It allows me to stay true to myself and still be surprised by my own creations. At the same time, I keep in mind the caducity of it all, because you can never be sure if you might be able to make the next movie."
Many thanks to Boris for this eye-opening movie and interview!
---