Sunday, January 1st, 2017 by N. Herget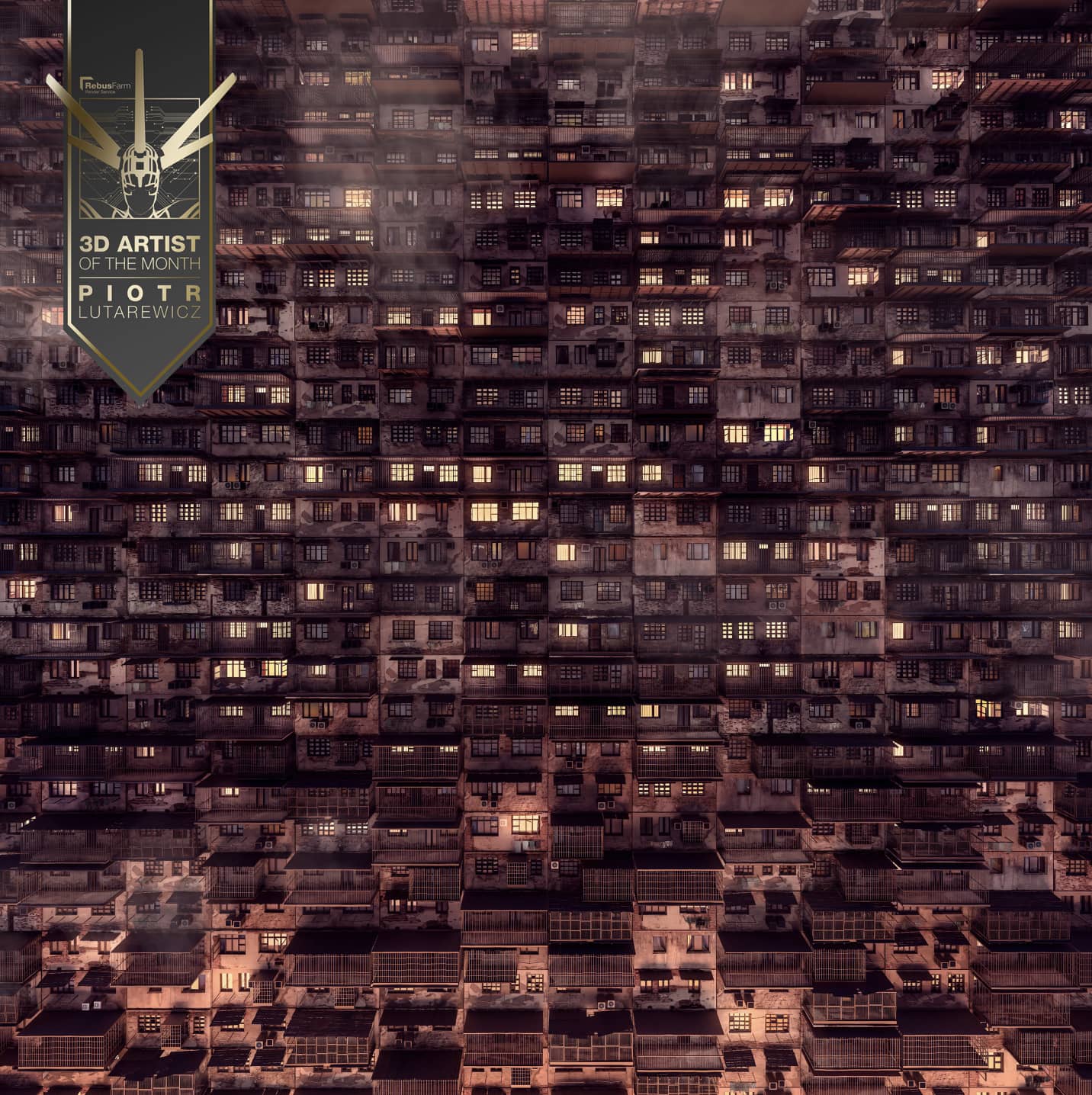 New RebusFarm 3D Artist of the Month in January is Piotr Lutarewicz from Poland! Congratulations!

His submission "Modern Urbanism" reflects on the social housing architecture from the 1980s in Poland. It is pattern-like and repetitive but also very individual in the details. What a stunning piece - let's get to know Piotr a bit!


Piotr is out and about in many creative fields, like graphic design and street art however his passion is architecture. Being interested in drawing, painting, and science, Piotr found architecture combine all these interests he has been following from an early age on.

As 3D is an important part of the designing process, modeling and visualizing architecture became his favorite subject.
After graduating with a master's degree in architecture, Piotr worked in some architectural offices before becoming a freelancer.

Piotr has little time to keep his portfolio updated, but you can find some of his works on Behance.

Usually, Piotr spends a lot of time thinking and sketching until an idea starts to clarify and he moves on to Autocad or directly to Cinema4D. With his submission "Modern Urbanism" it was a bit different, he told us:

"It's an ongoing project. I've started to work on it a couple of years ago preparing a personal exhibition of a collection of drawings. The subject was a study of the social housing architecture from the 1980s in Poland. I grew up in one of these typical gray and boring block of flats myself. One of many in my country."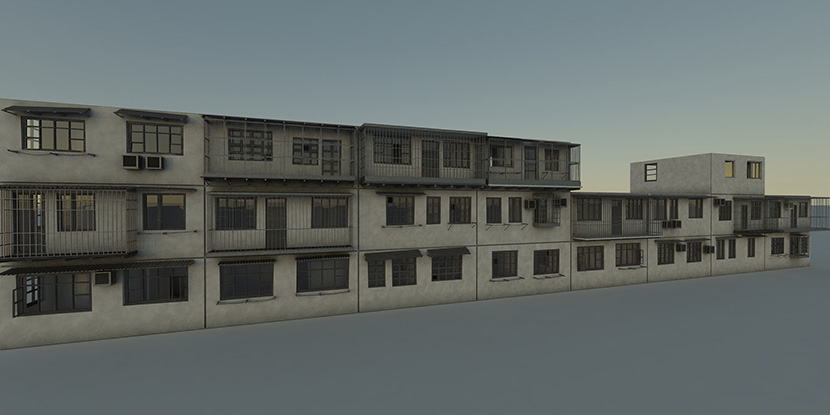 "It worries me, that a lot of temporary buildings resemble this architecture. Large and repeatable buildings, basically causing inhuman living conditions. In all of the works from this series, I try to focus on patterns, recurrence, and overwhelming scale."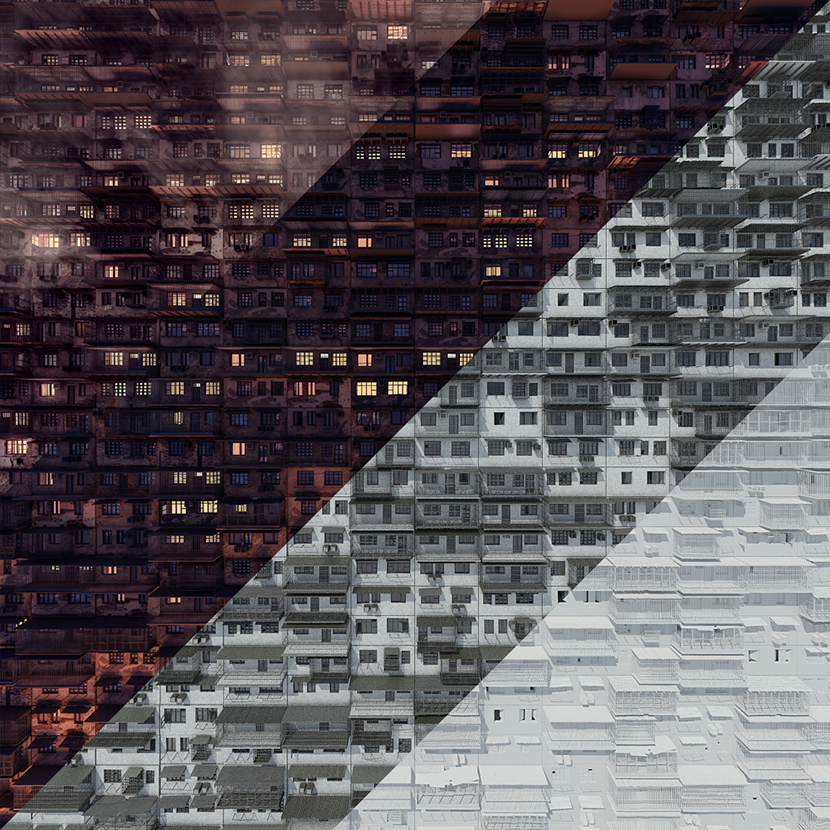 "Technically I work a lot in Photoshop, but this project required almost no post-production. Just some simple color adjustment and fog addition."


Piotr also has been a regular user of RebusFarm for quite a while now:
"I used to work on several computers – one for modeling, two for rendering and switching between them was annoying. Since I've started using RebusFarm I remodeled my workspace, now I have a lot more space for drawing, and less glowing monitors.
Of course, it's also a big save of time."

Thank you, Piotr!


You want to be our next featured 3D Artist of the Month during the upcoming month and win 250 RenderPoints? Just visit our facebook page, upload one of your self-made 3D images and send us a personal message containing your email address. Alternatively, you can send it to This email address is being protected from spambots. You need JavaScript enabled to view it.. We'll choose the best image and contact the winner.

---
---