Wednesday, March 24th, 2021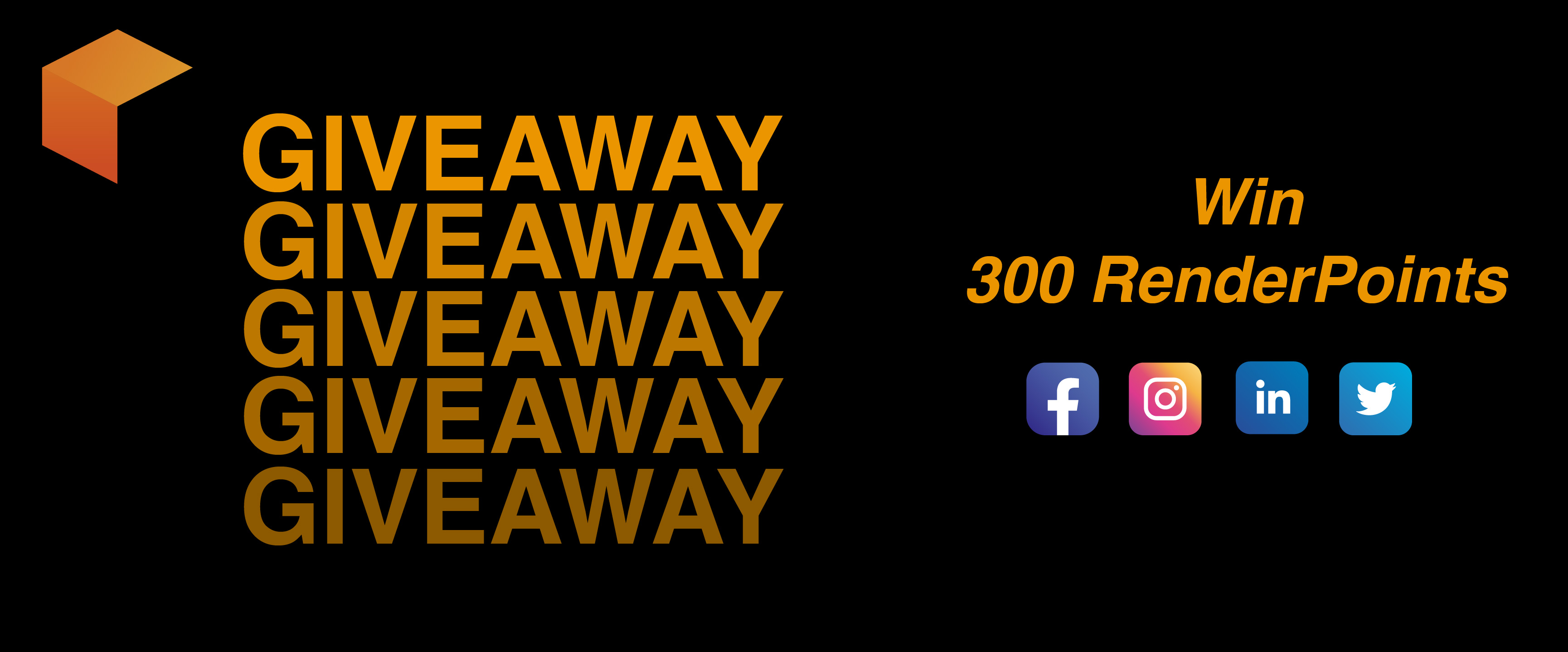 We have created a flash giveaway for all our growing Rebus Family. Your trust in us is very important and we want to reward it!
HOW DOES IT WORK?
1. Send us your work, rendered with RebusFarm, via e-mail: This email address is being protected from spambots. You need JavaScript enabled to view it..
2. Please write in the e-mail subject: 'Giveaway'. Don't forget to send us along with your work, the copyright you want us to use. Submission is open from March 24th to April 7th, 2021.
3. We will make a preselection and post it on our social media platforms: Instagram, Facebook, Twitter and LinkedIn, on April 8th.
4. YOU GUYS are going to decide who gets the prize. Go to our different social media platforms and like the post/image, which you think deserves to win. You have until April 12th to vote.
5. We will count the likes/votes obtained by each image on our different platforms such as Instagram, Facebook, Twitter, LinkedIn and add them up.
6. The winner will be announced on April 13th and will receive the 300 RenderPoints worth 300 Euro.
GOOD LUCK & HAPPY RENDERING
Find us on our different social media platforms:
Find the Terms and Conditions for the 'Giveaway' here.