Friday, May 20th, 2016 by Nadine Obst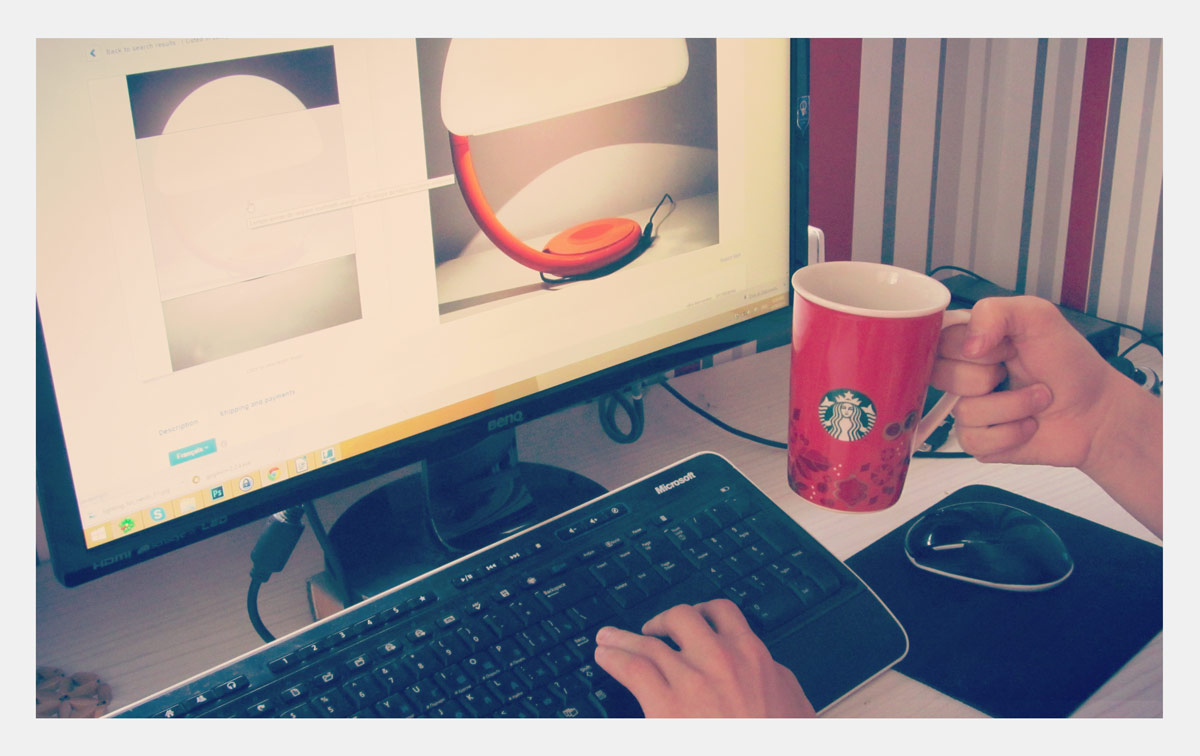 We're very excited we had the chance to talk to Gleb Alexandrov from creativeshrimp.com about his inspiring work as a 3D artist and tutorial creator. Without further ado, let's get started:
Hi Gleb, thanks for taking the time to talk about your work and your website "Creative Shrimp", a page very useful for CG artists and students all over the world. It's great to find someone willing to openly share his experiences. Can you tell us about how this all started?
It all started when I quit my job. Being a 3D modeler is fun, but being an entrepreneur is much more rewarding. I love taking risks and living the life I want to live. So I thought: "Come on, Gleb. Start your own journey!" So I created a blog. At first, it was called "Blender Game" because I started to use Blender and I loved games. I had been a 3D nerd for 7 years (as if it justifies anything) and I just wanted to share tips and tricks about computer graphics. But before I started the blog, there was another thing.
Another thing? Presume you're talking about the "Her Majesty´s Zeppelins" CG competition? You've won the first place! Amazing!
Oh yes, "Her Majesty's Zeppelins"...when you say these words, my heart stops! Zeppelins literally kickstarted my career. There was a competition held by an online gallery and web resource for CG artists called Render.ru. It was called "Her Majesty's Air fleet". As soon as I saw it, I imagined the steampunk zeppelins. Fortunately, my wife Lena helped me brainstorm and further develop the idea. After that, it was a whole month of learning Blender. It was my first render in Blender. I had to learn it from scratch basically. It was one hell of a ride! I looked for tutorials like a crazy geek. I watched tons of videos by Andrew Price from Blenderguru, Jonathan Williamson from CgCookie, Aidy Burrows from CgMasters and other helpful guys. In the end, my zeppelins won the first place and it changed my life!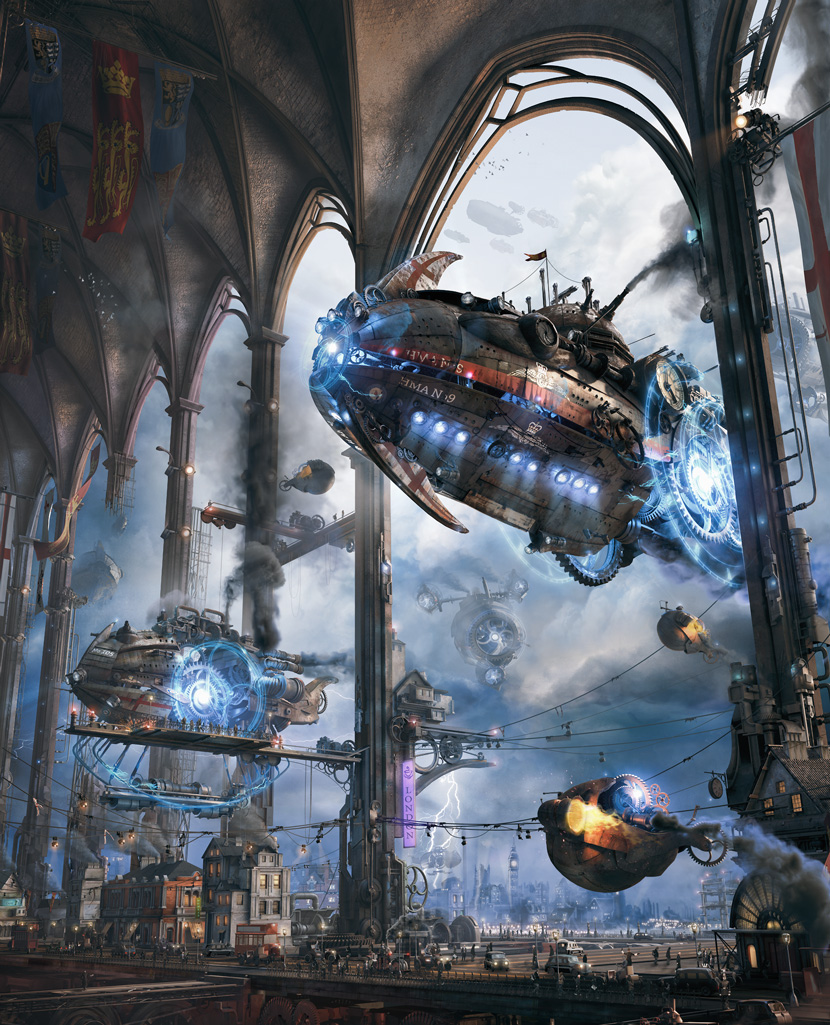 As we understand that's basically when you started making your own tutorials, correct? What was the first video you made and why?
One of the first tutorials that I made was "How to create a stone". Why stone? I have no idea! But somehow I thought it would be cool to show how anyone can create a stone in 5 minutes. I was obsessed with the idea that my tutorials should be quick. Watching longer tutorials bored me to death - I know they are useful, but maybe I'm just too lazy for it. So it was "be quick or be dead". I came up with a quick tips style. I sped up the recorded video and added the subtitles that explained the steps. And when I saw about a thousand views on the first day on YouTube, I was shocked.   
What great feedback! And after that, you started your blog Creative Shrimp?
Well, at first I doubted that anybody would be interested in watching my tutorials. But after the first comments kicked in, I saw that people actually loved it! I was so surprised and empowered. Then I recorded a voice-over in the tutorial. Here I should say that my English was so bad that it took a few bottles of beer to find the courage to upload a video to YouTube. After a while, my blog was renamed to "Creative Shrimp" which  I thought was hilarious. Certainly, it's not because a mantis shrimp has the most advanced visual system ever. Eventually, the Creative Shrimp blog became my micro business.
And to every artist, I'd like to say: Start your blog now. Thank me later. Today it's not enough to create art. You have to make your voice heard! It may sound harsh but if you can't be googled, you do not exist! 
I read that you created a video course about lightning. Can you tell us more about that?
Realistic Lighting in Blender was the first fully-fledged video course I produced. It's a course for artists who want to discover the creative side of lighting, in a nutshell. Reviews so far have been astonishing. Sean Kennedy, visual effects artist from OpenVisualFX wrote: "A large part of visual effects and achieving reality in a computer is knowing how to cheat to get the look you want. With these 11 hacks, you're going to learn some of the best tricks Gleb knows and they are great!" That makes me feel humbled. Thank you, Sean. And thanks to everyone who supported me along the way. The Creative Shrimp community is a bunch of amazing human beings. I think that Blender is a unique phenomenon. Artists, game developers, architects, filmmakers and other creative people make Blender what it is. So it's a joy for me to share my knowledge.
So is lighting your favorite subject in CG?
I'm a jack of all trades, master of none. If anything, I consider myself to be the first ever CG photographer because I feel a strange urge to take photos, but in 3D. That's probably why I love lighting. The light is so much more than a mere tool to beautify your model. "Without light, there is no vision" - that's what photographers use to say. When I imagine shining and visually striking Seoul at night, it sends shivers down my spine. High dynamic range photos make me drool. What else? I'm also writing a book called "The Lighting Project". So I guess lighting plays an important role in my life!
What do you find difficult in CG business in general? Any obstacles you had to face during your career so far?
When you start your own business, everything seems scary. Speaking in public is scary. Even showing your renders to anybody is scary. But it shouldn't be! Just keep going, keep banging your head against the wall - "Pretend to be making something until you actually make something."I personally love this quote by Austin Kleon.  That´s the best advice you can get for $7 - that's how much his book "Steal Like an Artist" costs.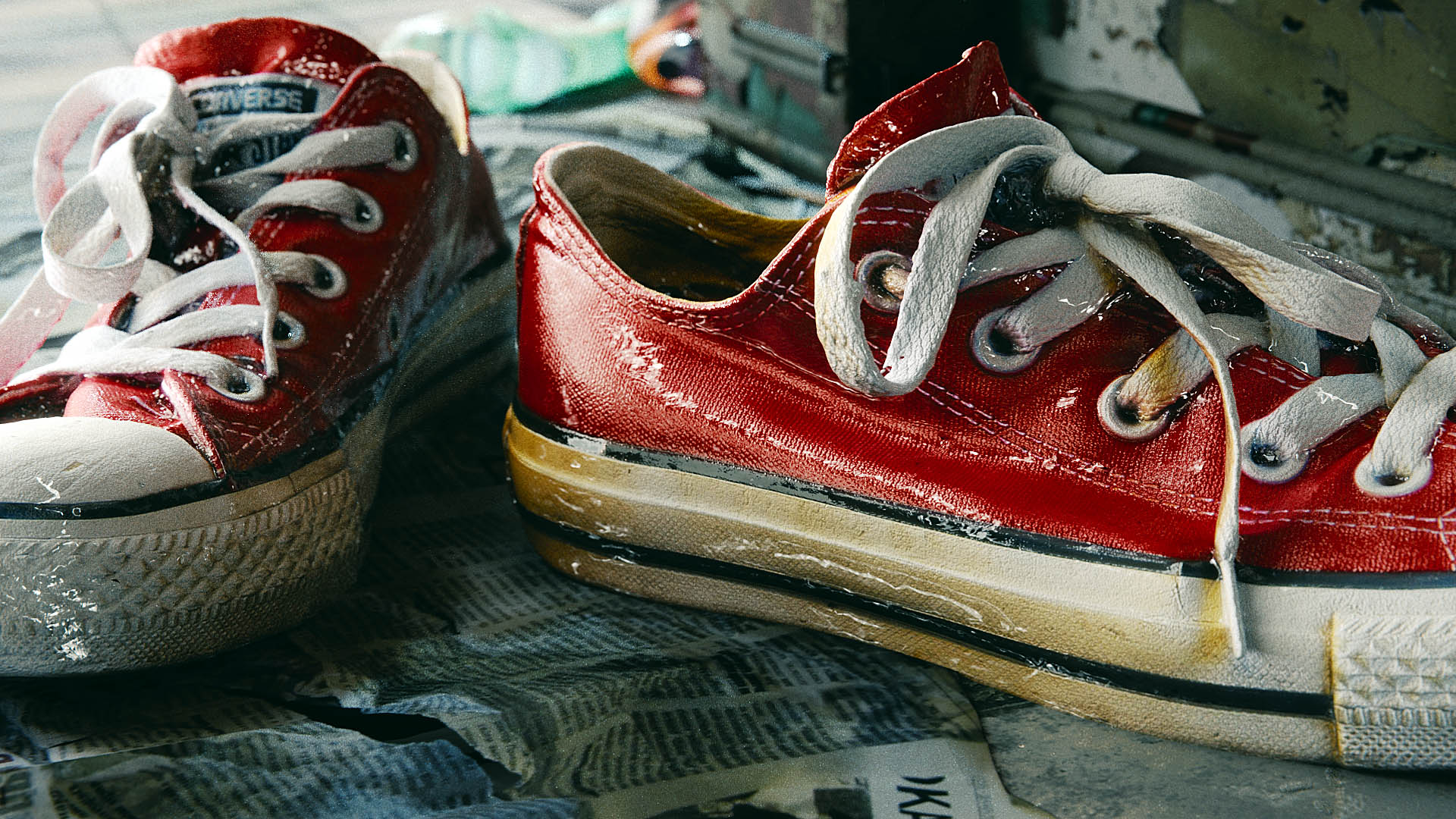 So stealing is the key, we get it. ;-) Any other tips or tricks, you can share with let's say a "rookie" in the field of 3D?
Well, I wish that someone had said this to me 10 years ago: You can make a living out of doing what you really want. Just don't be afraid to speak to people and share your work. Start a blog and start spreading your social media virus. Share some work-in-progress renders on BlenderArtists. Post your work on Artstation. Drop me a line and show me some images. I'll tell you that they suck. I´m just kidding. I'll say that I'm proud of you! You're great, but you can make the image even better. Just don't be afraid to put your personality online. 
Anything else you'd like to say?
Today is a great time to be an artist. A few years ago it would be unthinkable to render a CG movie, working alone. Now with all the technology at your fingertips, it's possible. You can use free tools like Blender to create content. And you can send the final renders to render farms like RebusFarm, and that's what I call incredible!
Thanks, Gleb!
---