Monday, April 14th, 2014 by Margarete Kitel
One minute after a technical failure of her spacecraft, an astronaut finds herself ejected into space from her cockpit. She tries to contact the base to obtain help...in vain.
A horror vision that everybody has probably thought about. The movie "ENTITY" shows what could happen in such a situation, with dramatic scenes, amazing animations, special effects and of course a fantastic view out of space.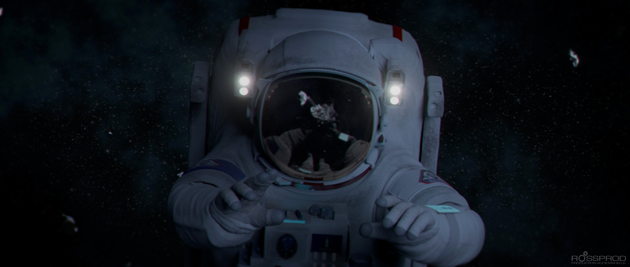 ENTITY was directed by Andrew Desmond and produced by ROSSPROD, a French production company founded by Frédéric Rossignol and Laurent Fumeron, specialized in short films. They are currently developing feature films that are in pre-production. ENTITY was rendered at RebusFarm.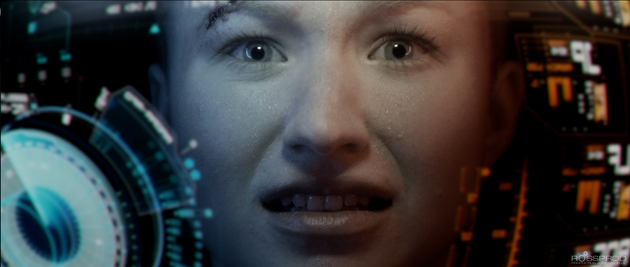 It is the first French short film mixed in Dolby Atmos. It is currently selected in 8 festivals since February and has just won Best VFX at the Hollywood Horror Fest in LA. In the following interview you will find out more about the creation process of this movie.
We asked Laurent Fumeron about the work that has been put into this movie:
What was the idea? What was the process of forming the idea?
"Andrew Desmond and Jean-Philippe Ferré started this project two years ago with the will of doing a small SF movie taking place in space, that would be 5 minutes long and really fast to do… Then we started working on it and… it took us a little bit more time :)"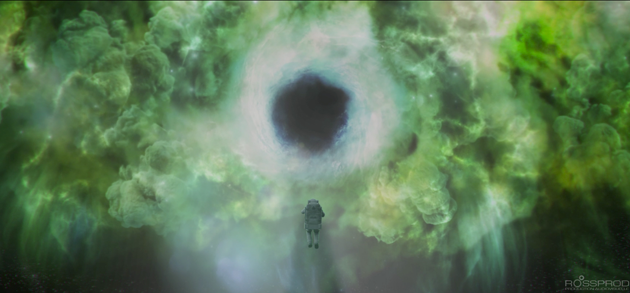 How long have you worked on this project?
Overall we worked on Entity for 2 years, from the idea to the delivery of the film. Jean-Philippe our VFX Supervisor did a full previz of the film before the shooting that took place 1 year ago. We shot in a studio for 2 days filming only the face of Alias, our actress. Then It took us one year to do the editing, VFX, conforming, color grading, music and sound effects. It was a very challenging project!
Tell us something about the rendering process, for example how long was the rendertime?
I don't remember how much frame we rendered but quite a lot.
2 shots of the spaceship (around 1000 frames each) and 30 shots of the astronaut (from 100 frames to 1500 frames) For the first shot of the film, I calculated that on our machine it would have took 25 days to render (without crashes of course) and It render in about 30 minutes on rebus farm.
For us it was really helpful, the longer part was the download process as we used multi passes render but rebus farm made it possible for us to deliver the film on time. If not we would not have done it. I was very happy about it especially because we were working with my team in two different locations and we could launch the render from one place and download it for the other which also saved us some valuable time.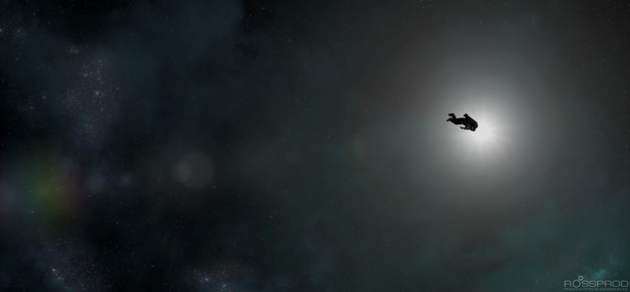 Tell us some technical details/ Which software was used?
Our workflow was very complex. We shot the film in 4K using the Sony F65 that we processed in Linear Aces.
When we started working on the previz before the shooting, we worked in RGB so we had to put everything back in Linear which was quite a lot of work to get the result we wanted.
All the compositing work was done in After-effects. For the 3D shots we used different software's: The Spaceship was done in C4D using VRAY for rendering and the astronaut was created in 3DSMAX also using VRAY. We composited everything back in After-Effects. Then when all the CGI were finished we rendered each shot in several layers to send it to our partner Technicolor for conforming and color grading. This technique allowed us to have great flexibility but was very intense as we had so many layers to work on! We used Smoke and Lustre for this final stage which was particularly helpfull as the two softwares work well together!
What was your biggest challenge during this project?
Everything was quite challenging on this project! Our team was very small so it took us a lot of time and as we're very meticulous we wanted everything to be perfect.
Also when we started the project we worked in After-effects for the previz and as Jean-Philippe did some really nice looking shots in it and was in an advanced stage we decided not to change our workflow. Going back to Nuke would have made us waste a lot of time. That was also a challenge because I think we pushed AE to the maximum of its capabilities specially in term of 2D compositing.
A big thank you to ROSSPROD for taking the time to give us this interview and good luck for upcoming competitions !
---