Wednesday, March 1st, 2017 by Nadine Obst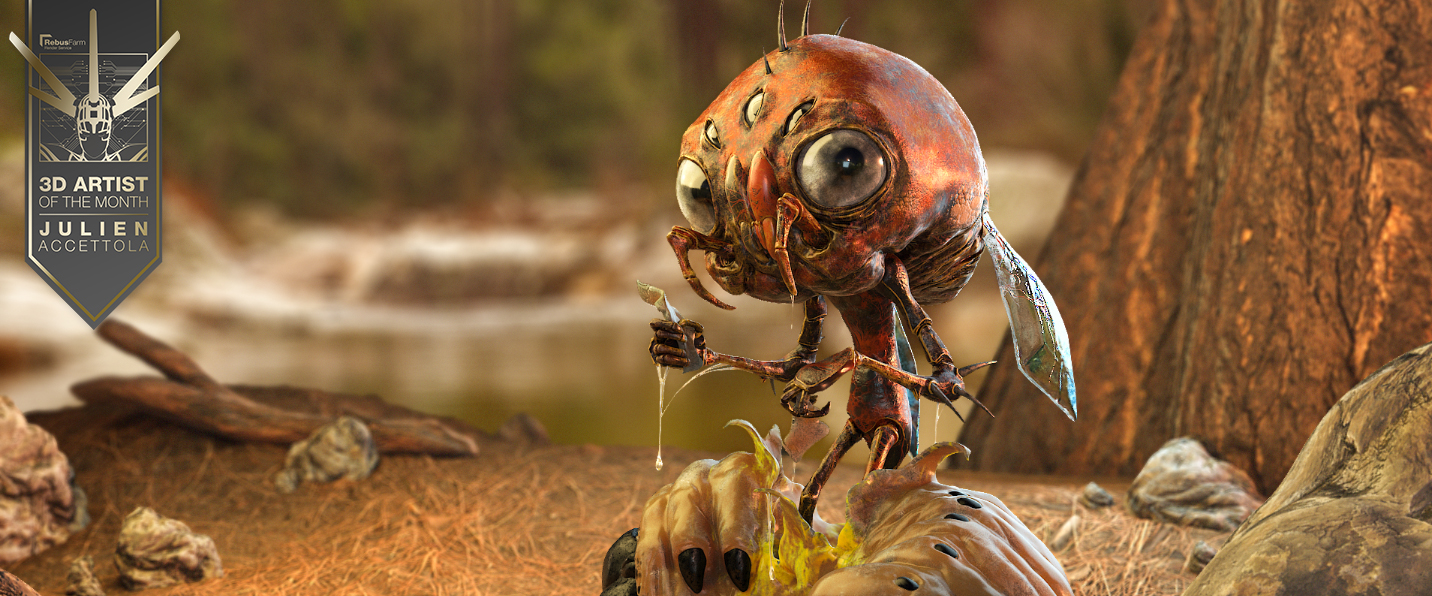 Congratulations to the very talented Julien Accettola from France for winning our 3D Artist of the Month Competition in March 2017. His freshly emerged creature "Monsterfly" was sculpted based on a cartoon character "Lester" designed by CreatureBox for "Inktober 2016".
Ever since he was a child, Julien had a lively interest in video games and cinema. He became interested in 3D two and a half years ago. Although character modeling is his passion and he's fascinated by comics and superheroes, he started with modeling 3D furniture at first: "Some day, one of my best friends got my attention on ZBrush, a software for digital sculpturing. This was a huge revelation to me! I never thought I'd be able to realize a sculpture thanks to a software. It really was like modeling with clay and since that day, I couldn't stop working on creating different monsters and anatomical creations using my computer." Like many other artists, Julien is self-taught and learned a lot by watching tutorials, documentations and by sharing his experiences with the CG community. But his eagerness doesn't stop there. He also recently started to study human anatomy: "This is rather difficult work, I keep learning every day in order to make my anatomical creations the most realistic possible." You can find his work on ArtStation and follow him on Facebook and Instagram.
As mentioned before, Julien is keen about using ZBrush for modeling. He also uses substance painter for textures and V-Ray and 3ds Max for depictions. Photoshop for compositing. He told us his image "Monsterfly" was very different from what he used to model before: "The idea of a cute but terrifying small monster just attracted me immediately. I wanted to place it in a basic 3D environment which was completely new to me. Normally, I only use simple backgrounds for my creations."
Julien told us that he used to be an IT specialist but hopes to make a living out of his passion in the coming years: "It is important to always question yourself and to accept the criticism and improve constantly. You should never give up even if what you may face is difficult. Especially, you have to preserve the fire in your soul, the passion, because it allows you to move forward and enhance yourself."
Thank you, Julien and all the best for your future. We are sure there's a lot ahead for you!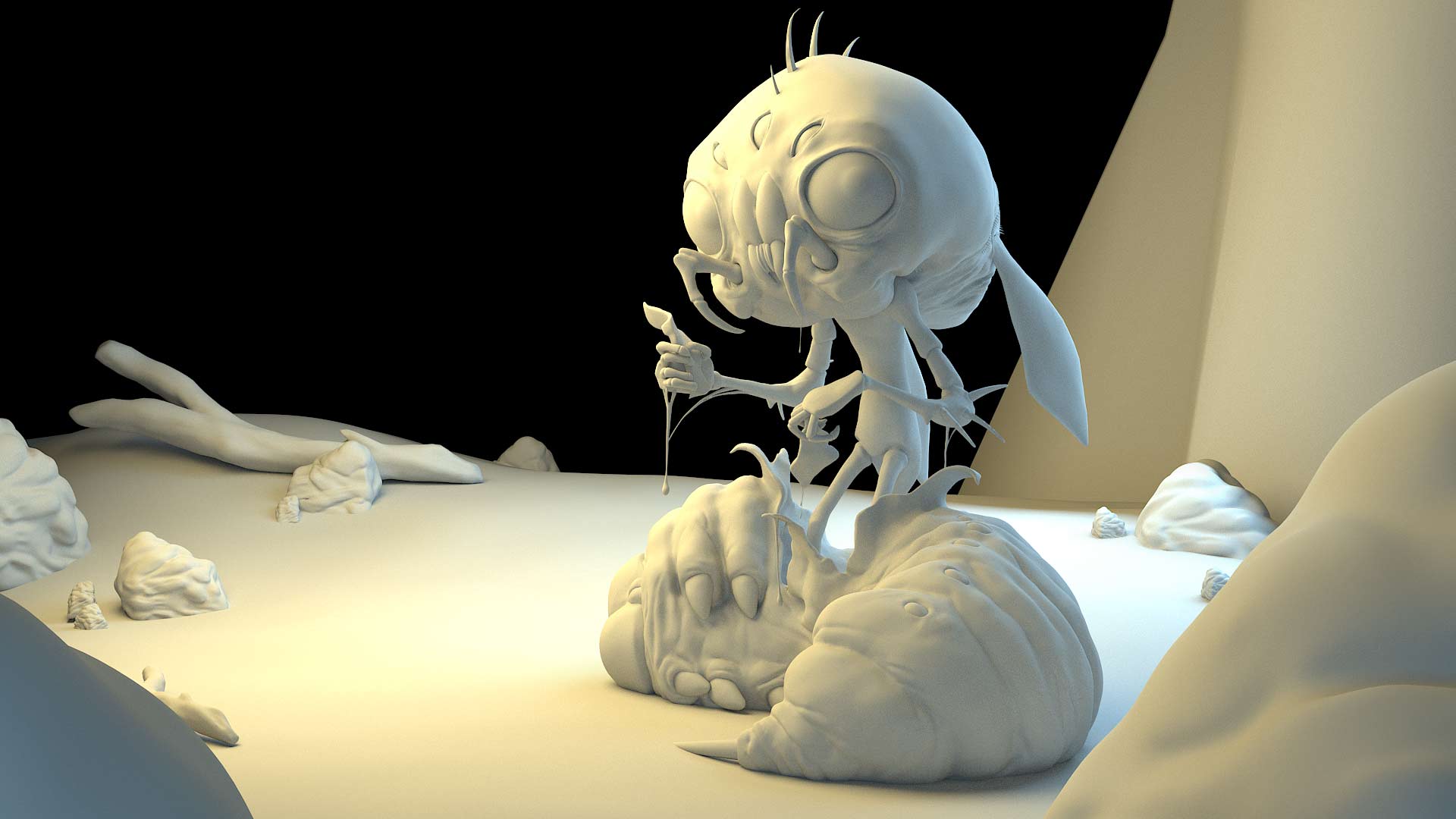 Scene 3ds Max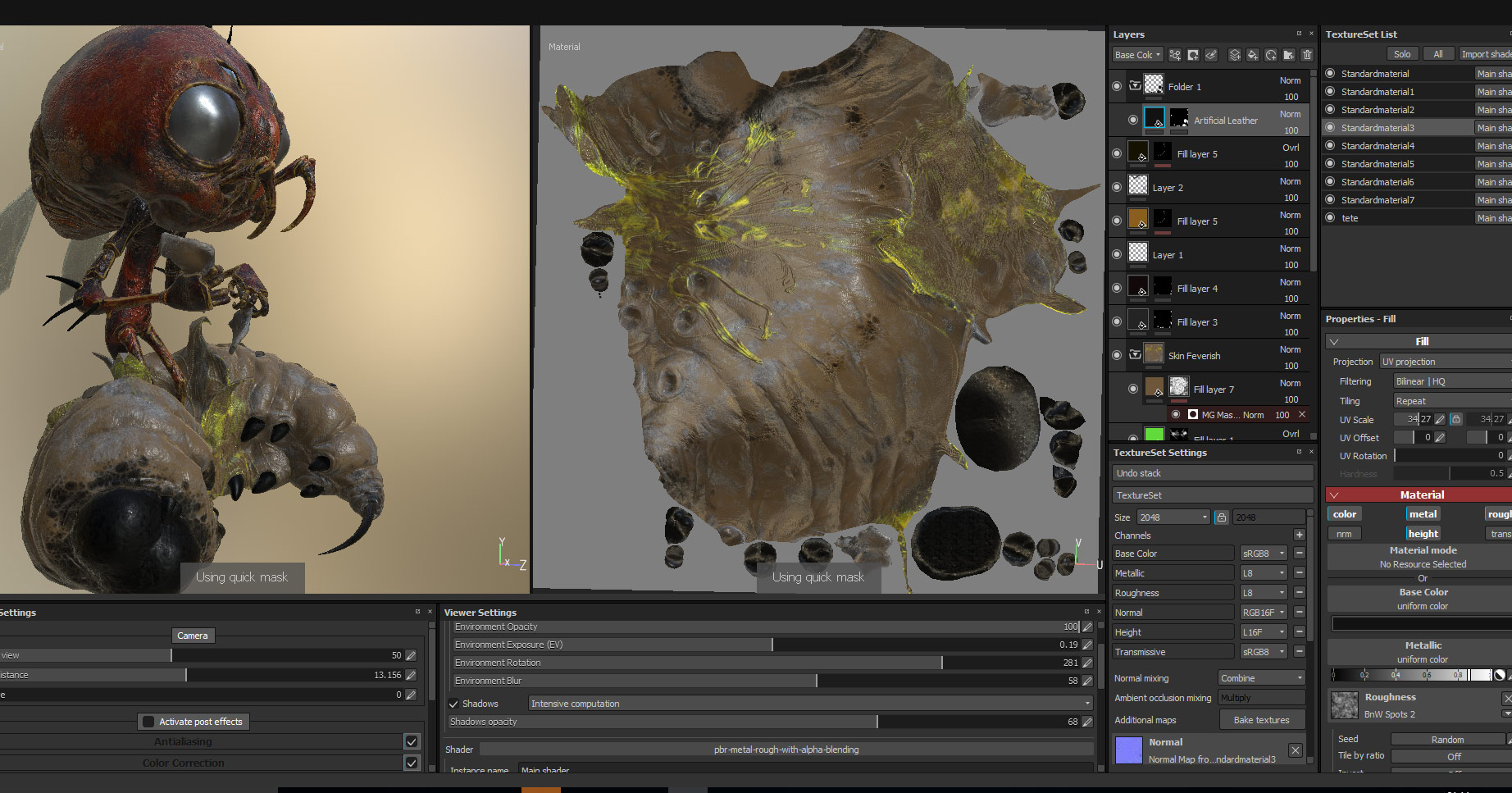 Texturing Substance Painter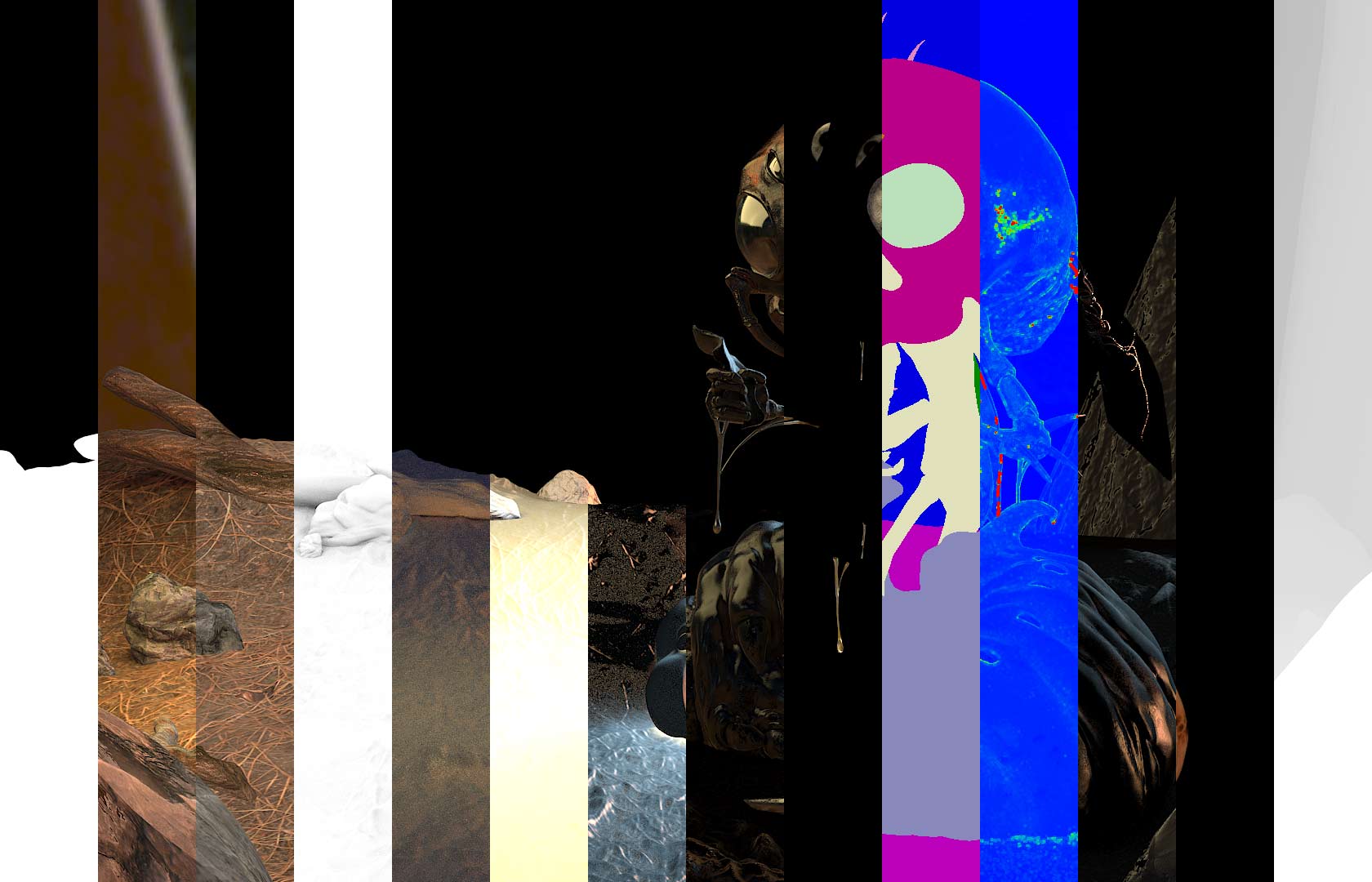 Pass Vray compositing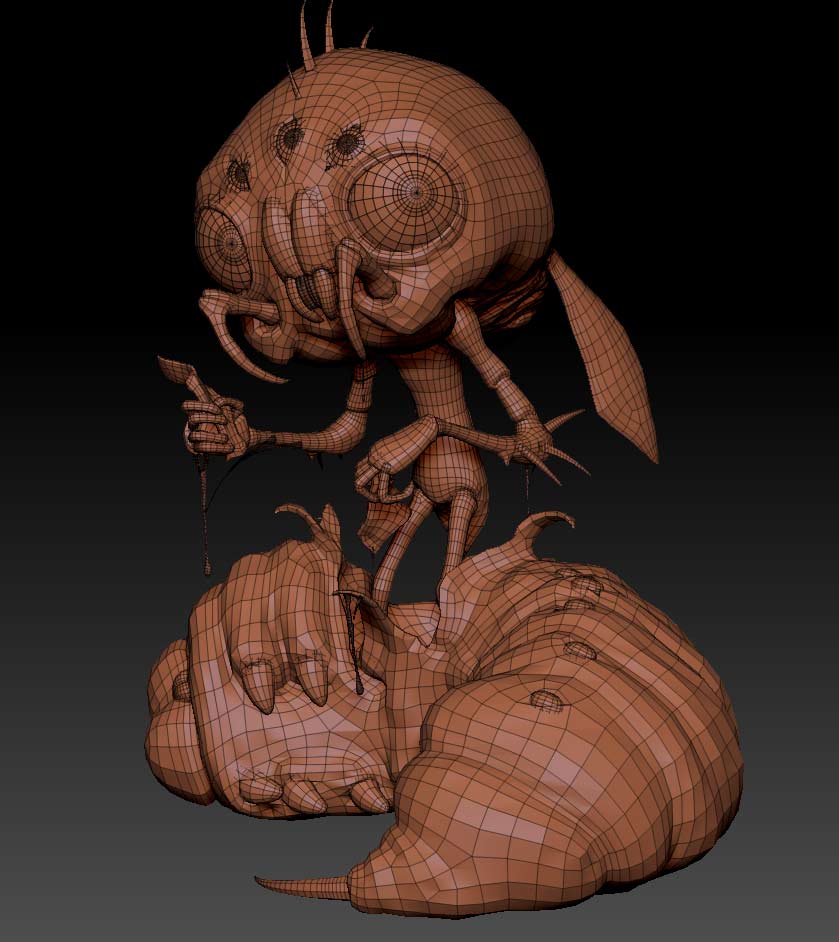 Topology Zbrush
HOW TO JOIN OUR MONTHLY CONTEST
You want to be our next featured 3D Artist of the Month during the upcoming month and win 250 RenderPoints? Just visit our 3D Artist of the Month competition page and submit your entry. We'll choose the best image and contact the winner.

---
---