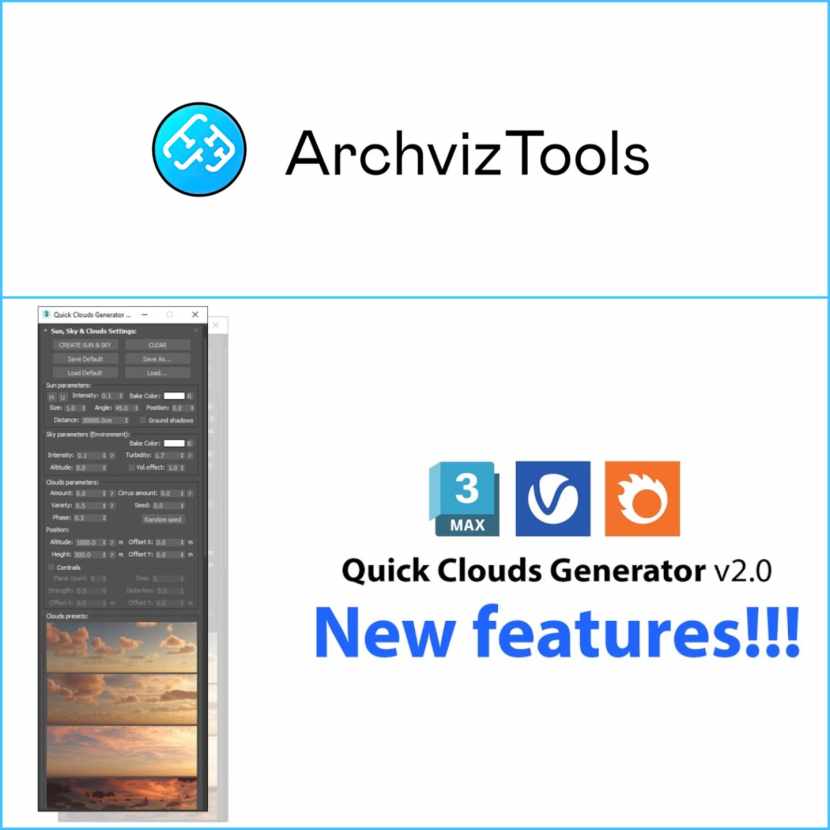 ArchvizTools just released a new video showcasing its latest addon for 3DS Max, V-Ray, and Chaos Corona. Quick Clouds Generator v2.0!
Quick Clouds Generator is a script that is efficient in automatically creating sun/ sky & clouds in 3DS Max.

It can be applied flexibly in Archviz projects while saving a lot of time for 3D Artists.

Compatible with 3dsMax 2018 & higher

Compatible with V-Ray 6 & Corona Renderer 9 & higher

Compatible with System Units: Millimeters, Centimeters, Meters, Inches & Feet

Version: 2.0

Author: Wuan Hyu

Check the video now!
ArchvizTools, founded by Wuan Hyu who is a Vietnam architect, CG artist, and founder of Cgtricks, has a great passion for creating useful tools & scripts for 3D Architectural Visualization, making 3D artists' lives easier.