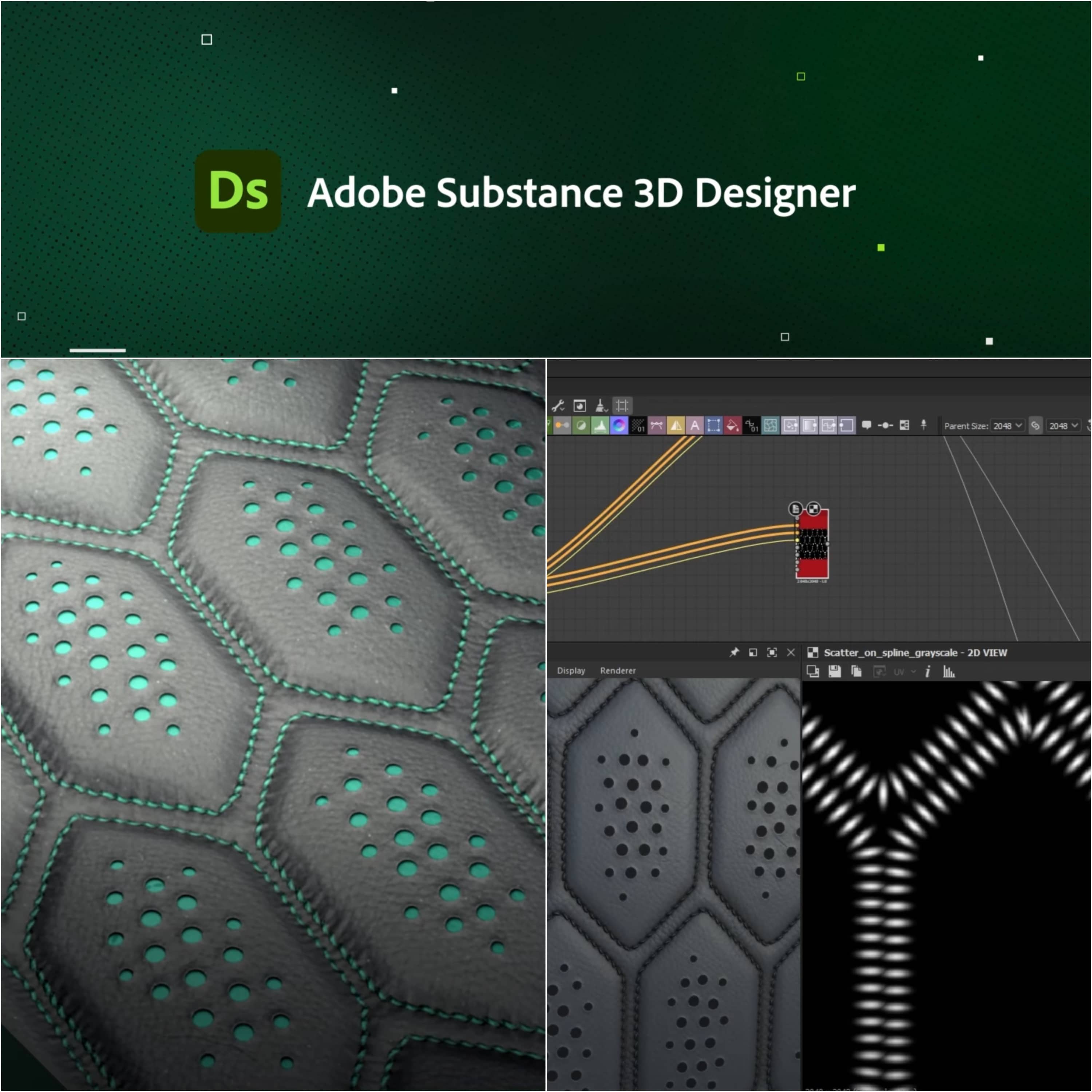 Adobe Substance 3D has recently released a very cool and informative tutorial on how to create Custom stitching with Path and Spline nodes!
This video walks you through a very simple use case for paths and splines. You will learn how to scatter stitches along a custom mask to create non-destructive stitch patterns.

You can download the project file HERE.

To learn more about paths, we recommend that you first read the documentation and the introductory tutorial and then try to follow the video tutorial below:
Adobe is an American multinational computer software company delivering applications for a wide range of content, including graphics, photography, illustration, animation, multimedia/video, motion pictures, and print. Incorporated in Delaware and headquartered in San Jose, California, famous for its creative suite that contains Photoshop, Premiere Pro, Illustrator, After Effects, Lightroom, Substance 3D Designer, Acrobat Reader DC, and many more.