Thursday, February 3rd, 2022: 3D Community News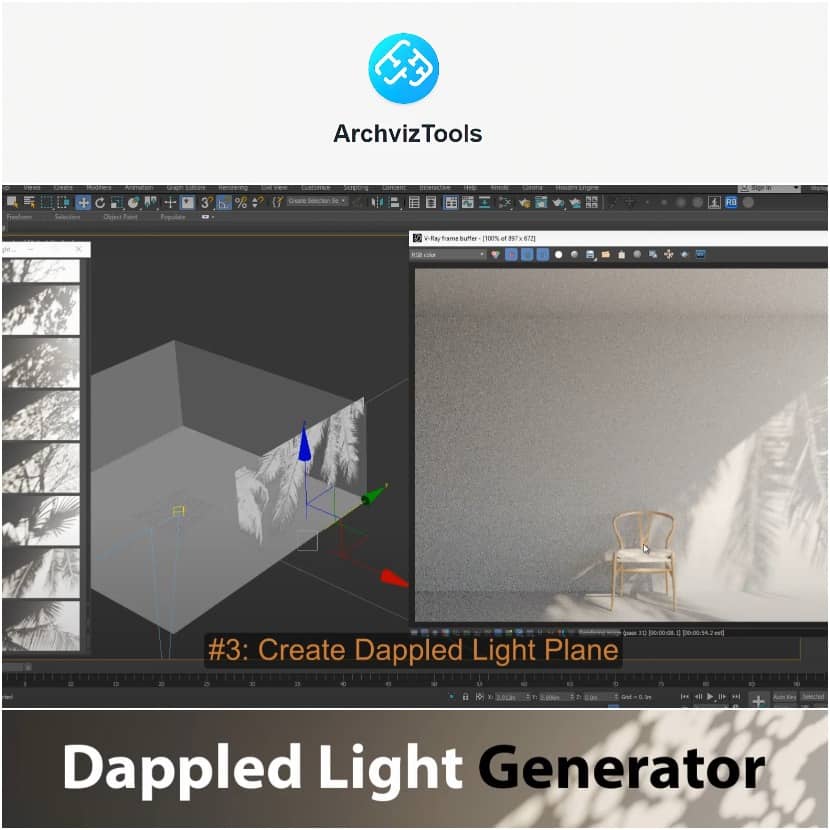 ArchvizTools has recently shared, with the ArchViz community, a very handy tool, especially for Interior spaces.
Dappled Light Generator v1.0 allows an easy way to create a Dappled Light or Gobo effect and you can get it for only $15.
Some of the features this useful tool can do:
Create Sun & Sky Rig, controlling (Distance, Height angle, Intensity, rotation, and size).
The creation of Dappled Light planes can be done easily (scaled, rotated, and moved).
Custom maps. Use your custom masks as a Gobo or Dappled light plane.
Compatible with Corona and V-ray renderers.
This tool is one of many that Archviz Tools has created and thus we encourage you to visit their Website.
Enjoy watching this 3-minutes demo video below:
ArchvizTools, founded by Wuan Hyu who is a Vietnam architect, CG artist, and founder of Cgtricks, has a great passion for creating useful tools & scripts for 3D Architectural Visualization, making 3D artists' lives easier.