Tuesday, February 1st, 2022: 3D Community News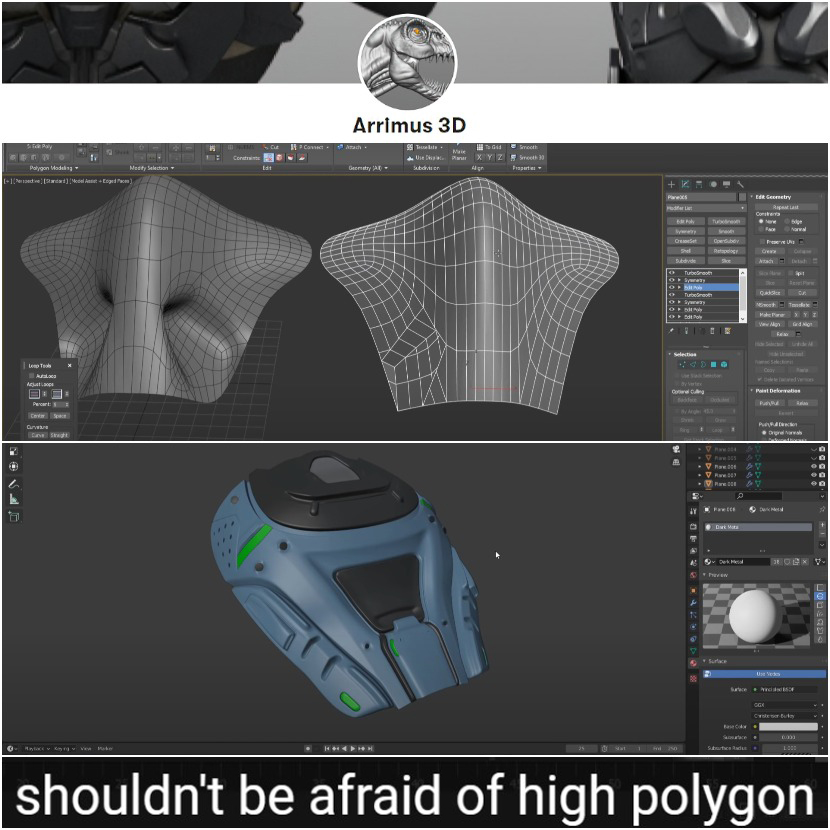 Arrimus 3D has recently shared a new video explaining why in some cases, you should use High Poly meshes instead of Low Poly in your workflow.
Some of the advantages of using High Poly meshes:
Less and easier cleaning time.
Avoid the un-needed to add more edge loops which may ruin the topology form.
Better control on the details.
Easier to handle shape deformations.
Keeping established curvature while adding details.
Smoother workflow with the overall topology.
And a lot more!
Enjoy watching this full of tips video tutorial below:
Arrimus 3D is a 3D artist and game designer with enthusiasm for creating tutorials for 3d artists in order to help them for a faster and smoother workflow. You can find more about him through his Patreon.