Tuesday, October 26th, 2021: 3D Community News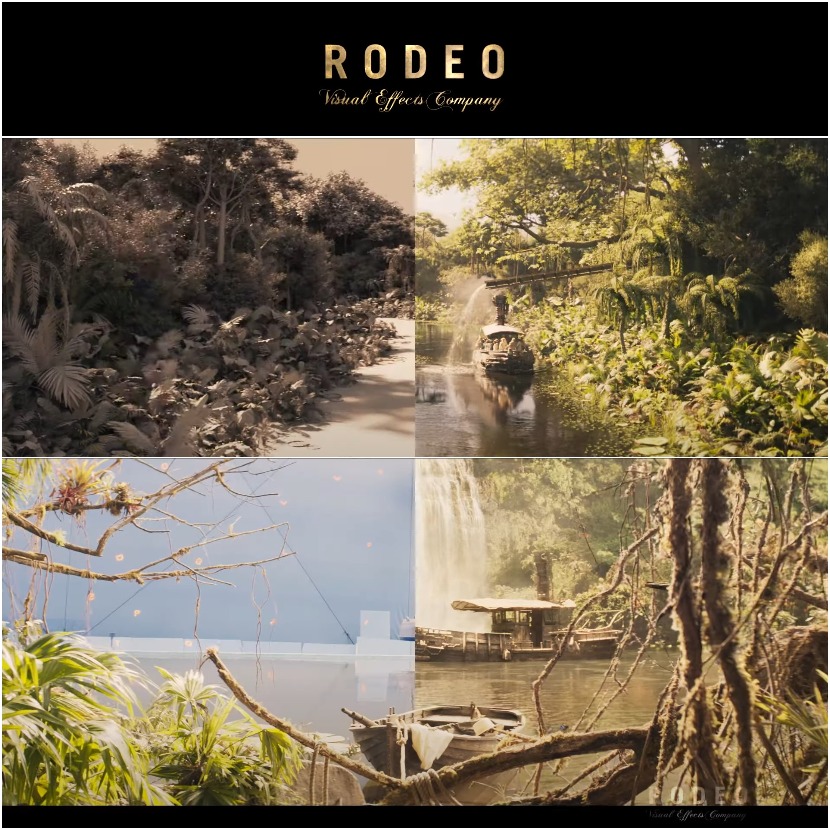 RODEO FX has recently shared with the CG community a behind-the-scenes VFX Breakdown of Jungle Cruise movie starring Emily Blunt and Dwayne Johnson (The Rock).
Jungle Cruise was released on 30 of July 2021, and it is based on Disneyland's theme park ride where a small riverboat, Dr. Lily Houghton, asked the help of Frank Wolff to take her down the Amazon in his ramshackle boat, searching for an ancient tree that holds the power of healing which can change the future of medicine.
In This VFX breakdown, RODEO FX shows how they made a large-scale river with jungles, adding epical creatures to the actual footage shoots, breaking down some of the waterfall scenes, and combining large-scale CGI scenes with real shots of the actors using chroma background.
Enjoy this beautiful, one and half minute VFX Breakdown now!
RODEO FX is one of the best VFX Studios with close to 600 artists in Montreal, Quebec, Munich, and Los Angeles. They are famous for creating hyper-realistic cinematic experiences and have won many awards during their journey. One of them is the OSCAR for the Best Special Visual Effects for The Golden Compass movie.