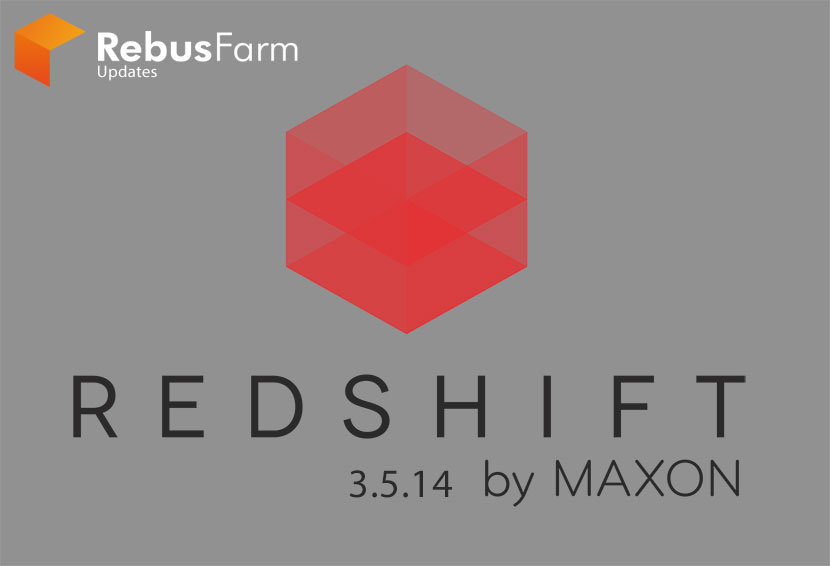 The Rebus Redshift Render Farm updated its Redshift version for release 3.5.14.
 WE DROPPED SUPPORT OF REDSHIFT 2.5 AND BELOW TO KEEP THE RENDER NODES WITH THE LATEST GEN OF GPUs
Please note, all jobs that use Redshift release 3.5 will now use release 3.5.14.
Previous versions will be rendered with 2.6.56, and 3.0.67 respectively.
The Redshift 3.5.14 update includes several fixes and improvements for 3ds Max and Cinema 4D. In 3ds Max, issues that caused crashes, difficulty selecting Redshift lights in the viewport, and duplicate Maps UI rollouts have been fixed. The bounding boxes for Redshift lights have also been improved to enhance the "Orbit Selected" tool. Additionally, the directional light no longer shows a light cone in the viewport.

In Cinema 4D, the minimum required version has been increased to 2023.2 to support the new per-camera background settings in the native RS Camera. New options have been added to apply the backplate in-render or during post-effects, and a command has been included to transfer legacy backplate settings to the active camera or global post-effects. A new Flakes shader has also been added, and support for the new sky model "PRG Clear Sky" is now available.

Finally, material shaders now clamp negative values in both progressive and bucket mode across all platforms.