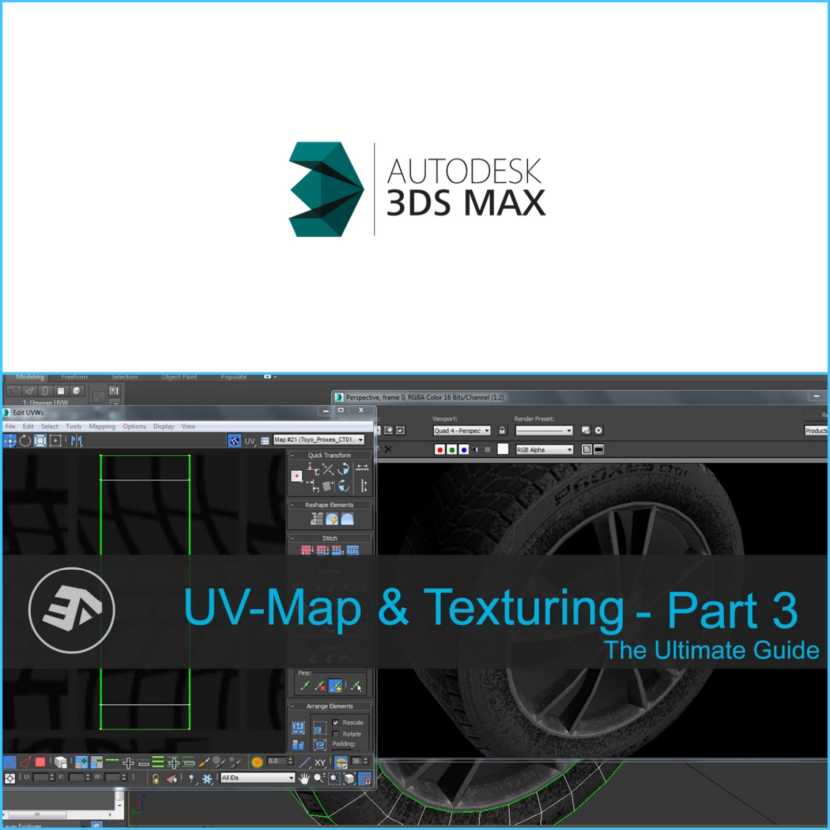 3DAZ Studio released Part 3 of its UV and Texturing Ultimate Guide, continuing to explain UV-Mapping and Texturing in 3DS Max.
This video tutorial is the third part of a series of tutorials that cover UV-Mapping, Unwrapping, and Texturing models in 3DS Max.

We highly recommend checking it all since we will cover the entire series here on Rebus Farm.

In this particular part of the series, you will learn how textures and maps are made inside 3DS Max.

You will find this tutorial very useful with ultimate coverage of the most used tools and techniques required to complete the job. 

In this chapter we will continue the process of unwrapping, wrapping, editing UV-Map, and texturing 3D models.

This particular part covers three very important aspects: UV-Mapping, Baking Maps, Texturing, and Materials.

00:00 - Intro
04:04 - Design Plan
04:57 - Opposite Parallel UVs
06:31 - Segmentation & Clusters
08:35 - Wrapping Clusters
10:01 - Material Parameters
10:36 - Matching 2 levels UVs!
14:13 - The Rotor
16:53 - Tire Dirt
17:39 - Wrapping for Real
19:48 - L4 L5 Texture
20:36 - Photoshop Editing
21:16 - L4 L5 Wrapping
27:05 - Calliper & Springs
35:13 - Pixelation Overcome
36:55 - Misc Material
38:46 - Springs Stress Test!
40:16 - Centring the pivot
41:07 - Home Grid Homecoming!
41:18 - Reset X-form

Check the video now!
3DAZ Studio is an online content creator aimed at delivering and sharing CGI knowledge.