Saturday, September 18th, 2021: 3D Community News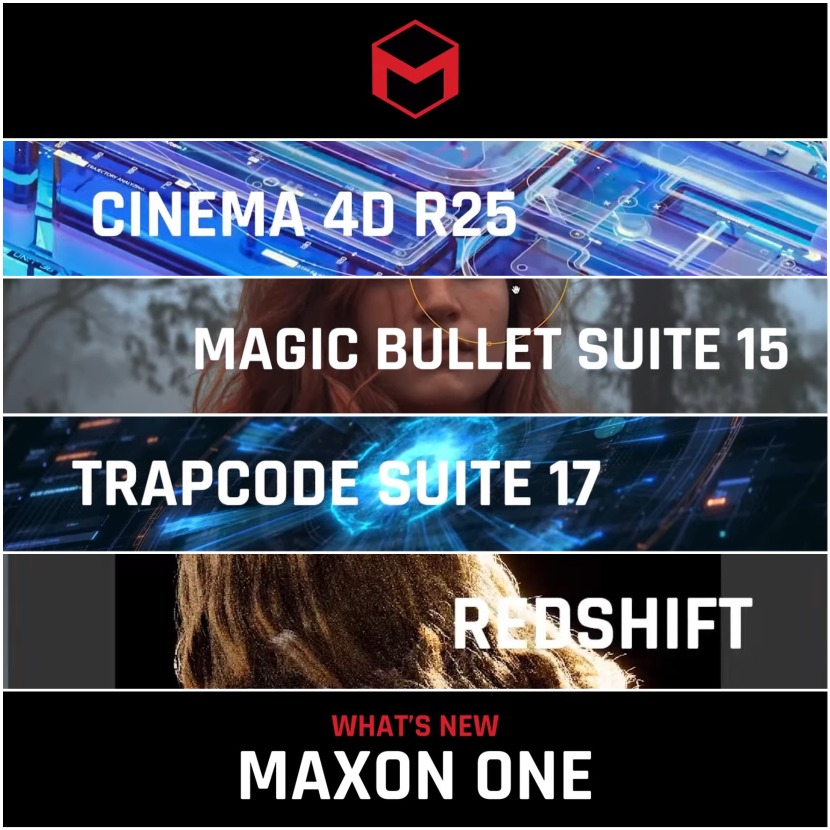 Maxon is excited to announce Maxon one, a subscription base for getting all Maxon apps (CINEMA 4D, TRAPCODE SUITE, VFX SUITE, MAGIC BULLET SUITE, UNIVERSE, and REDSHIFT renderer).
The package is offered at a low monthly price of 170.97 EUR or annually for 1351.77 EUR.
Almost all apps have been updated. Find below some of the features you get:
Complete modernized interface.
Powerful preset system.
New scene Node Capsules.
New spline and data integration.
Form inside particular.
New flocking features.
Including Bang.
Create fully procedural 3D muzzle flashes.
Optimization for apple silicon.
Multi-frame rendering.
Metal support.
OSL support.
OCIO support.
Dispersion.
Simplified render settings.
Enjoy below this 1 min "what's the new video!"
Also, if you are interested in CINEMA 4D R25 and  REDSHIFT new updates, you can watch these two in-depth videos.
Cinema 4D
RedShift
Maxon is a developer of professional 3D modeling, painting, animation, and rendering software. In January 2020, Maxon and Red Giant closed a merger of two companies. Cinema 4D, Redshift 3D, and Red Giant products help you create and render everything from stunning visual effects in top feature films, TV shows, and commercials, cutting-edge game cinematics for AAA games, as well as for medical illustration, architectural and industrial design applications. Maxon products are available directly from the website and its worldwide distribution network.